There's over 3.5 billion social media users worldwide, and each of them spends about 3 hours a day on platform. With these types of numbers, no modern business should operate without a social media marketing plan.
Social media promotion is the use of social media to connect with your target market. The goal is to increase your brand awareness, website traffic, market share, and revenue.
An effective social media marketing campaign can convert your audience into brand advocates, as well as increase your leads and sales. Discover the different types of social media promotion, and which ones are best for your business.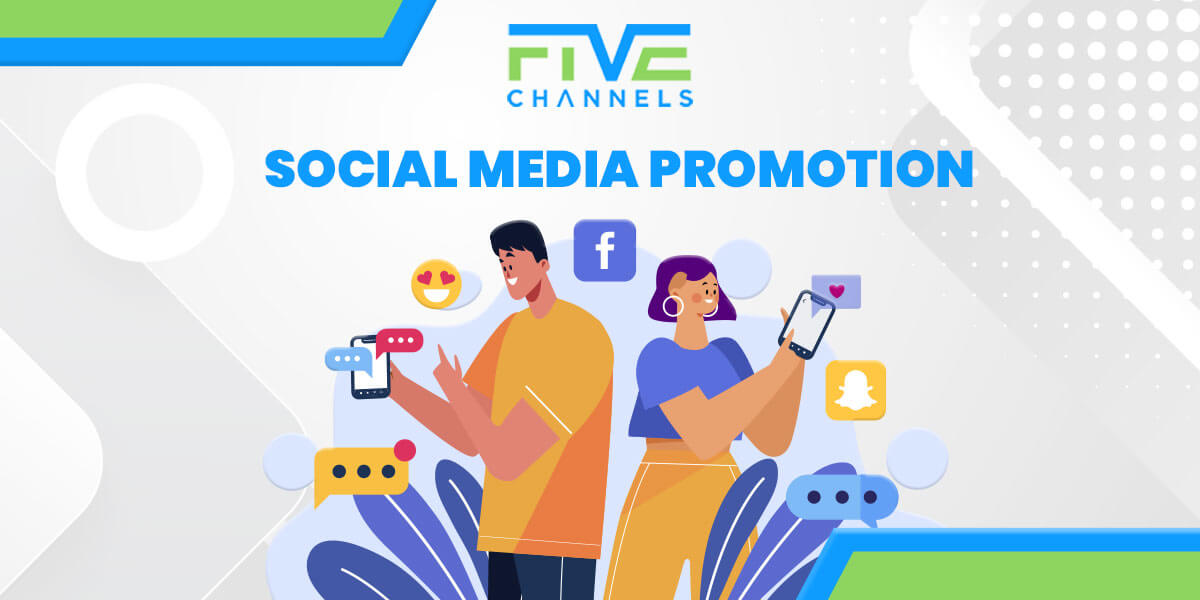 Steps to Choosing the Best Social Media Promotion Strategies
For your social media campaign to be effective, you need to know which social media platforms and promotional methods will work best for your target market. The most popular platforms include Facebook, YouTube, WhatsApp, WeChat, Instagram, and TikTok.
Some of the best social media marketing methods are advertisements and publishing engaging content.
There are several marketing strategies for social media, but each works well for different situations. The first step in choosing a promotion strategy is to clarify your social media goals.
One social media goal could be improving your customer service. Using social media platforms increases the ways that your customers can reach you. Another goal could be engaging with new audiences and demographics or finding out more about your clients' needs.
Like most businesses, you probably want to increase your web traffic, leads, and sales. Your objectives will help determine the audience, content, and social media platforms that you use in your promotion campaign.
The next step would then be to find out which social media platforms your target audience is using. The best way to do this is to conduct a customer survey. Ask what social networks your clients use, and which influencers and companies they follow.
You should then establish a presence on the most popular networks. You can also study the content of the most popular influencers and companies to see what type of content and messages appeal to your audience.
The Best Social Media Platforms for Today's Businesses
Innovations in technology have given rise to many social media platforms. Each appeal to a different demographic. Different platforms connect people with similar hobbies and shared interests, but some are more popular than others.
Your business will benefit most if you focus your social media campaigns and budget on the platforms that get the most traffic. It's best to use platforms that are popular with your specific audience.
Top Social Media Platforms According to Size
When choosing a platform for your social media promotions, you need one with millions of users. This will help you get your targeted number of leads, sales, or website traffic.
Check out the most popular social media platforms in terms of monthly users:
– Facebook (2.7 billion)
– YouTube (2 billion)
– WhatsApp (2 billion)
– Facebook Messenger (1.3 billion)
– WeChat (1.2 billion)
– Instagram (1 billion)
– TikTok (800 million)
With over 2.7 billion monthly active users, it is hard not to get your desired results from promoting your business on Facebook, but size is not all that matters. A site might have billions of users, but if your target audience isn't there, then what good is it?
For example, WeChat has over a billion monthly users, but most of them are located in China. If your business is a barbershop in Minnesota, you won't get much success by focusing your promotional efforts there.
You should also consider that your competitors will also be active on the popular social media platforms. So, you will need a strategy for how your campaigns can grab your audience's attention.
Top Social Media Platforms According to User Dependence
Another reliable way to choose a social media platform for your campaigns would be the level of user dependence. Facebook, Instagram, YouTube, Pinterest, Reddit, Tumblr, and Snapchat are among some of the most popular social media sites. People tend to depend on them to function as search engines.
Many people visit Facebook to get updates on how their friends and family are doing, and even to catch up with local and world news. But Instagram is often consulted for purchase decisions as well as brand and influencer updates.
Promoting your business on platforms that users can't live without will increase your brand visibility. At the same time, it can help you achieve your marketing goals.
The Best Social Media Platforms for Different Demographics
Another important factor to consider when planning social media promotions is the demographics of your target market. Don't start a marketing campaign until you have a clear picture of your buyer personas. You should at least know your customers' age, gender, and income level.
Research has shown that different types of social media networks are popular with different demographics. So, knowing your buyer persona will help you choose the right network to promote your business.
The 2019 Pew Social Media Fact Sheet shows that Facebook is popular with almost all demographics, so it's a platform that your business should be very active on. 71% of adults online are active on Facebook so your target audience is likely there in some capacity.
Twitter and Instagram are more popular amongst the younger age groups of 18-29. If your business is targeting retirees over the age of 65, then you should steer away from these two platforms. However, YouTube and Facebook are quite popular with the senior set.
When it comes to revenue, LinkedIn, Twitter, and Pinterest are the most popular social networks for higher-income individuals. LinkedIn and Pinterest are also favorite networks for highly educated people. So, if your target audience is college-educated, high network individuals, more of your promotions should be on LinkedIn rather than Instagram.
Top Social Media Platforms for the Different Types of Content
You should also choose the best social media platform for your business based on your content. If you produce a lot of how-to videos, then YouTube and TikTok would be the best social media promotion tools for you. Companies such as fashion houses that rely on a lot on images should use Instagram, Pinterest, and Tumblr.
LinkedIn has established itself as the best social media platform for businesspeople, so B2B companies should be active on LinkedIn. Facebook and Twitter are networks that can suit any type of content. You can post blogs, videos, images, and status updates on both these networks.
Which Social Media Promotion Platform is Best for Your Business?
So, which social media platform should your business use? Most businesses can't maintain a strong presence in more than four social media networks. So, it is advisable to pick two or three that will be the most effective for your social media campaigns.
First, you must be on Facebook. Not only does it suit all types of content but if your customer is online, they are most likely on Facebook too.
The biggest difficulty you'll face with Facebook is the amount of competition. People's newsfeeds are packed with updates from family, friends, and companies. Your content must stand out for your audience to click and engage with it.
Your business should have a Twitter account if your clientele is a younger, tech-savvy crowd. These are information junkies that like to know the latest news in bite-size form.
The key to success with Twitter is to post many updates and do them fast. This is because tweets tend to reach their peak after a certain time of being active.
LinkedIn is a must for B2B companies and businesses that deal with HR, recruitment, and work productivity. It is the best social media business platform.
Instagram is great if your audience is young adults and your business marketing requires a lot of images. But Pinterest is also great for businesses whose main focus is women. These include companies in the wedding and food industries.
The Best Social Media Promotion Ideas
Now that you have chosen your social media platforms, you also need to use the best social media promotion strategies for your business. Here are the most common promotional ideas for social media and how to make the best use of them.
Social Media Advertisement
Social media ads are one of the best ways to promote any kind of business. Adverts can be tailored to any kind of demographic and audience.
Facebook has some of the most advanced data intelligence on over 2 billion people. Their analytics tools can help your ads to reach exactly who you want them to reach.
One of the most essential parts is to define your buyer personae to create ads and copy that will speak to them. Other social networks have similar analytics tools that help your ads reach your target group.
Once your ads are live, make sure not to lose any sales or leads opportunities by answering all the comments and questions you receive on the ad. This will please not only the user that made the comment, but anyone else with the same question.
Hold Contests and Giveaways on Your Social Media Profiles
Contests and giveaways are another social media promotion strategy that works well for any kind of business. The most successful contests with the highest engagement are those with very low barriers of entry.
Contests or giveaways work best when you are introducing a new company, product, or service. One of the requirements would be for users to sign up to your social media platforms, give reviews on your products, or show themselves using your product or service.
These contests allow your followers to have fun while promoting your brand.
Create Targeted Social Media Content
Another great tip for effective social media promotions is to create great content that targets your various client personas.
The same social media message could be conveyed differently via video, text, or images. Different platforms work best with different kinds of content. So, for one campaign you might post a photo series on Instagram or video promotions on YouTube for another.
Make sure your copy, images, and graphics appeal to your target market. Otherwise, they might not engage with your content. Flashy, fast, and loud videos for example will prompt older people to click off of your YouTube video, whereas 19-year-olds may enjoy it.
Complete Your Entire Profile
The first thing social media users check when engaging with a new company would be its profile. Yet many companies waste this space by having little or no information in their profile's about pages.
For instance, on Facebook, you should fill in your brief company story on the about tab. There is also space to add links to your main website or any social networks whereby users can find you. Facebook also has a story tab that allows you to give your company's history in a story format.
Use Employee Advocacy
Getting employees to buy into your brand and become its loyal advocates is a great promotional strategy for companies. Word of mouth has always been the most effective form of marketing.
Promotions by your employees on their social media accounts could be very effective. This is especially true if your client profiles match those of your employees.
Reward Loyalty Through Ambassadorship or Loyalty Programs
Another great social media promotion strategy is to reward clients that promote your brand through an ambassador, loyalty, or referral program.
If possible, pay clients that are passionate about your brand, products, or services to market your brand to their followers. You could also find ways to reward customers that promote your brand on social media.
Find the Social Media Promotion That Fits Your Business
Social media is a key promotional tool for any modern business because it helps increase their brand exposure. A great social media campaign can get your sales from the local area, the rest of the country, and even internationally. Social media promotions can also increase your brand awareness as well as lead, sale, and web traffic generation.
Your social media promotion goals will help determine who your target audience should be. Your goals will also dictate what type of content you should create and which social media platforms to engage in.
Are you looking to take advantage of social media to meet your marketing goals? If so, check out our free marketing review guide to help evaluate and improve your current strategies.
Owner and Chief Marketing Officer, Jason Hall, and his team specialize in creating brand awareness / traffic and lead generation / marketing funnel and conversion optimization, while utilizing the appropriate marketing channels available within your industry. With diverse clients throughout the world, Jason's team is well connected within many industries to assist with your marketing strategies. With no long term contracts and various levels of service, Jason's team will increase the quality of your online traffic, leads, and sales.
Free Website Audit Tool
See how well optimized a web page, landing page, or blog post is for an exact keyword or phrase
About the author...
Located in the heart of the Emerald Coast - Destin, FL, founder and Chief Marketing Officer, Jason Hall, and his team specialize in creating brand awareness / traffic and lead generation / marketing funnel and conversion optimization / and PR campaigns, while utilizing the appropriate marketing channels available within your industry.
With diverse clients throughout the world, Jason's team is well connected within many industries to assist with your marketing strategies. With no long term contracts and various levels of service, Jason's team will increase the quality of your online traffic, leads, and sales.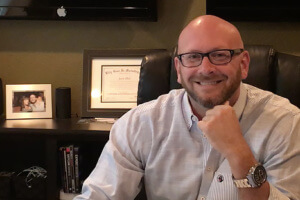 Request a digital marketing strategy session today and we'll show you what you've been missing!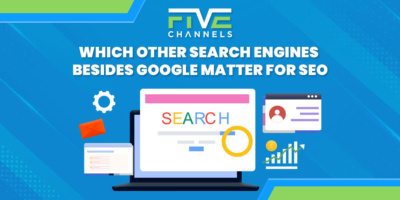 Are you struggling to improve your online presence and boost your website's SEO? Google is the most popular, but optimizing…