Organic search can account for up to 64% of all of your website visits. That's why SEO is so important for all marketers and business owners to master. However, strategies and top practices are constantly changing, and it can be difficult to keep up. 
If you don't have a firm grasp on SEO when it comes to marketing, your efforts could be hurting your rankings and traffic numbers instead of helping them.
That's why it's so important to learn the top SEO mistakes that could be harming your online efforts. You also need to learn why these mistakes are so bad for rankings, so you can cut them from your SEO strategy completely.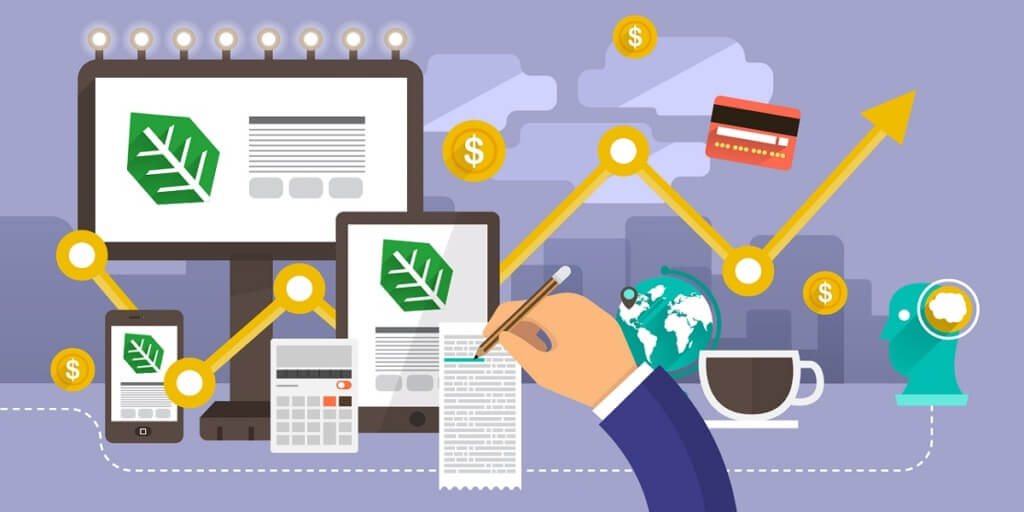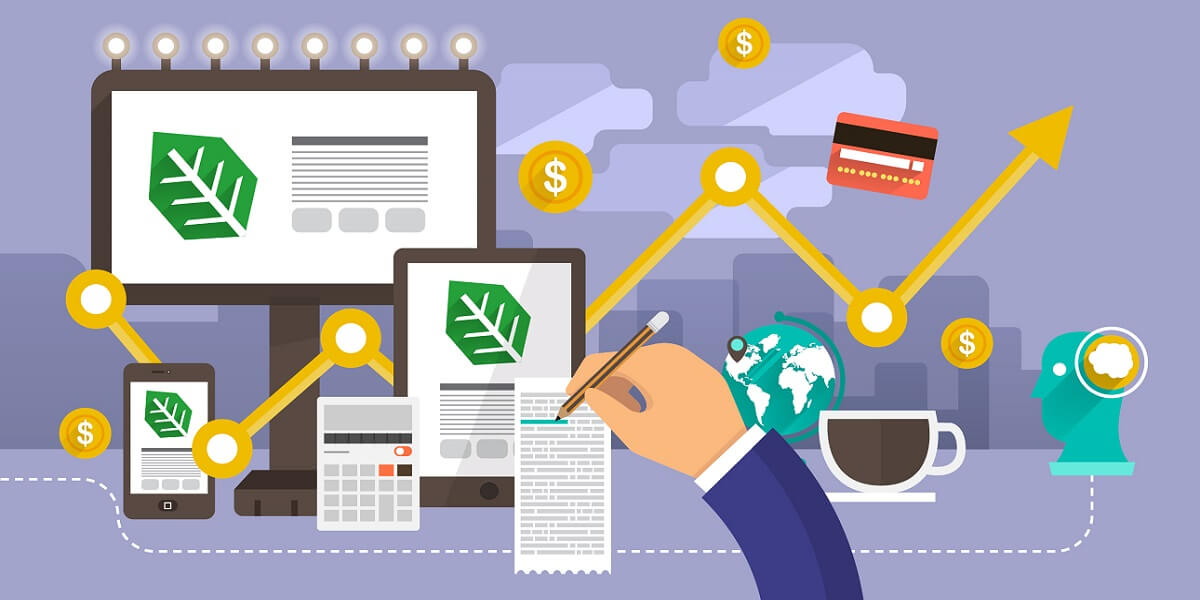 Why is SEO so Important?
SEO, or Search Engine Optimization, allows you to improve your website so that it's closer to the top of the search engines' search results.
When a user searches on Google, the order in which the results are displayed is based on a number of complex algorithms. These search engine ranking algorithms take many different factors into account when deciding which order the web pages will be shown in.
By playing by the search engine's rules, you can gain a competitive edge against similar businesses in your industry. The first page of Google captures up to 92% of clicks, and the higher you appear in the results, the more clicks you'll get. 
Fifteen SEO Mistakes to Avoid
An SEO strategy is crucial for any business hoping to scale. However, that strategy can easily be derailed by some common mistakes. Here are the SEO practices to avoid:
1. Keyword Stuffing
A few years ago, all you needed to do was to use a target keyword as many times as possible in your web content to get a nice ranking boost.
These days, it couldn't be further from the truth. Improvements in the algorithms have made it easy for search engines to spot this behavior. Now, keyword stuffing will actually hurt your rankings since it makes your content appear unnatural and unhelpful to readers.
Today, Google uses Latent Semantic Indexing to spot similar words, and recognize your topic without continually using the same keywords over and over.
2. Paying for Backlinks
This is another example of black hat SEO, and Google is clamping down in a big way.
A few years ago, website owners and businesses would purchase as many backlinks as possible. Now, many of the websites selling these links have been flagged by Google for shady and spammy practices. This means that links from these websites will actually have a negative impact on your rankings.
It's better to put your efforts into attracting a few top quality, high-ranking links that will have a much better effect on your rankings. To do this, write great quality content and reach out to these high ranking sites for guest posts.
3. Not Auditing Your Website
Regular website audits allow you to review and improve your website's performance, while keeping both your target audience and the search engines first and foremost.
Is your website user-friendly? Can visitors easily find the information they need within just a few clicks? Is your website mobile friendly? How long does it take to load?
Website audits carefully examine all of the above, along with content quality, technical SEO, and more. These should be regularly performed, and the results be tracked so you can focus on constant improvement.
4. Forgetting about Meta Descriptions and Title Tags
Content optimization is about more than just including a keyword in your content.
Meta descriptions and title tags are crucial for any SEO strategy, and search engines consider them for optimization when they crawl your website.
If you use best practices for title tags and meta descriptions, you'll likely notice that the performance of your content improves. Don't forget image tags as these tell Google's bots what your image is about, helping them index your page.
5. Duplicate Content
Duplicate content is when the content on your site appears in more than one web page. The biggest problem with this is that the search engines won't know which content should be indexed. This means that it simply won't be shown in the search results.
There are many reasons why you might have duplicate content on your website. Often, you'll have duplicate home pages, and you may not even be aware that it has happened. For example, you might have both http://yourwebsiteexample.com and http://www.yourwebsiteexample.com
If this happens, you're showing the search engines more than one version of your website.
You might also find that you have different webpages with almost the same content. This often happens if a team member copies another website's content, and then pastes it on your site.
6. Ignoring Site Structure
It's not uncommon for web developers to forget about SEO best practices when they're building a website. This is understandable if they're not aware of what those best practices are.
Site architecture, or site structure, refers to the way your website is laid out.
Generally, your home page will have the most authority since it also has the most incoming links. This authority is also often known as "link juice," and it flows through your website as you link from your home page to other pages.
The more clicks away from your home page a website has, the worse its ranking will be.
Your site structure should be logical and not convoluted, making the most of your link juice.
7. Ignoring Mobile
Google now takes mobile-friendliness into account when ranking websites. If you're late to the mobile game, you're leaving money on the table. When potential customers land on your website from their mobiles or tablets and it's not optimized, they're likely to click back to the search results.
This increases your bounce rate, telling Google that customers aren't finding what they need on your site.
Fixing a non-responsive website is easy. A developer can easily create a responsive version of your site, or you can pick from one of the many cost-effective responsive themes.
8. Not Creating Long-Form Content
Content marketing and SEO go hand-in-hand. Not to mention, blogging is one of the best ways to increase customer engagement.
However, if your blog posts are only a few hundred words long, you're likely missing out on numerous SEO benefits. Longer pages tend to climb higher in rankings, and are also shared more often on social media.
9. Forgetting the Numbers
Any SEO strategy should consider two aspects: conversions and traffic. The goal should always be to improve either one, or both of these.
If you're not keeping a close eye on metrics, you won't be able to see where you can make improvements.
All of your actions should be data-driven. For example, you might find that the keywords you use with lower traffic are actually more valuable to your business since they have higher conversion rates.
Google Analytics can help you focus on the most important metrics for SEO.
10. Not Updating Old Content
You might have plenty of content from the last few years, but it's likely you haven't updated it since it was published.
This is a big SEO mistake, and you should regularly find ways to refresh this information and ensure it's relevant for users.
Take a look at your analytics to see which blog posts and pages are performing the best and worst. Then, look for opportunities to increase the relevancy of these pages so they'll get more clicks and shares.
11. Not Optimizing for the Right Keywords
If you're not careful, you will find that you're investing time in crafting long-form content, but not having any luck driving traffic to your website. You could also find that you have a high bounce rate and your visitors are not converting.
If this sounds familiar, it's likely that you're not optimizing for the right keywords. Here are some of the most common ways this happens:
– Forgetting to segment competition and search volumes by geography
– Relying on high-volume phrases that aren't converting
– Forgetting to monitor click-through rates
– Using target keywords in content that's irrelevant
– Ignoring your audience when choosing keywords
Talk to prospects and customers while also doing keyword research, so you can ensure that they're both high-value and relevant.
12. Forgetting Local SEO
If you have a brick-and-mortar business, local SEO is a must. Segment your keyword research so you have both national and local intent and create content for both.
Local SEO helps prospects find your business. The goal is to provide potential customers with the information they need when they need it. The more data they have about your business, the easier it is for them to choose your business.
To do this, make sure your business is updated in online directories, and Google My Business, so it will show in the local search results.
13. Not Prioritizing Speed
A slow website is a fast way to lose potential customers. With attention spans shorter than ever, you simply can't afford to have a lagging website. Your prospects will simply click back to the search results, increasing your bounce rate. 
Google's main priority is the user experience. If your website doesn't meet the criteria for this, it will never be able to rank at the top of the search results. If you have a slow website, it's time to do some testing and optimization.
Images are often one of the culprits when it comes to a slow website. Make sure your images are optimized and use a caching plugin to reduce load time.
14. Using the Wrong SEO Theories
Sure, SEO best practices are constantly changing, but you still need to use the right sources before you alter your SEO strategy.
There are always rumors and unconfirmed theories floating around on the internet, and if your SEO relies on these, it's unlikely you'll be ranking highly.
This is one of the biggest mistakes because you could end up doing a lot of damage to your rankings in a short period of time. It's important to remember that SEO works based on algorithms, and scientific methods should determine your next moves, not wild guesses.
Always test your SEO methods and forget about constantly adjusting your strategy based on trends and rumors unless they can be proved to be true.
It's also a good idea to start small with any changes, and split test to see if they actually work for your site. It can sometimes take a while to see what impact a change has on your rankings, so stay patient.
15. Not Keeping SEO in the Forefront
It can be easy to forget the importance of prioritizing SEO when you're focused on engaging with prospects and customers, sales, and everything else it takes to run a business.
However, postponing SEO can mean that your brand-new or rebuilt website is designed completely wrong and needs a lot of work so you can remain competitive. It could also mean your blog posts need to be completely rewritten so they're more relevant and include the right keywords.
While SEO isn't a set-and-forget strategy, by creating guidelines for your team to follow, it is possible to streamline it. Then, smart SEO practices will become second nature, and you won't suddenly find that you need to make massive changes to regain your competitive edge.
You'll also avoid getting on the wrong side of Google by ignoring any updates and best practices.
Wrapping Up
Did you realize that you've been inadvertently making some of these SEO mistakes?
Some of them, like keyword stuffing and paying for backlinks, are simply black hat SEO. However, you might be surprised at how internal linking, or lack thereof, and site structure can impact your rankings.
If you've realized that you've got some problems with your SEO or larger content marketing strategy, don't panic. Check out our digital marketing review so you can improve your rankings, increase traffic, and get more conversions.
Owner and Chief Marketing Officer, Jason Hall, and his team specialize in creating brand awareness / traffic and lead generation / marketing funnel and conversion optimization, while utilizing the appropriate marketing channels available within your industry. With diverse clients throughout the world, Jason's team is well connected within many industries to assist with your marketing strategies. With no long term contracts and various levels of service, Jason's team will increase the quality of your online traffic, leads, and sales.
Free Website Audit Tool
See how well optimized a web page, landing page, or blog post is for an exact keyword or phrase
About the author...
Located in the heart of the Emerald Coast - Destin, FL, founder and Chief Marketing Officer, Jason Hall, and his team specialize in creating brand awareness / traffic and lead generation / marketing funnel and conversion optimization / and PR campaigns, while utilizing the appropriate marketing channels available within your industry.
With diverse clients throughout the world, Jason's team is well connected within many industries to assist with your marketing strategies. With no long term contracts and various levels of service, Jason's team will increase the quality of your online traffic, leads, and sales.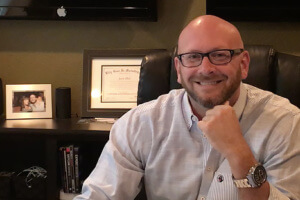 Request a digital marketing strategy session today and we'll show you what you've been missing!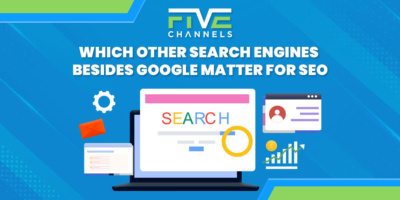 Are you struggling to improve your online presence and boost your website's SEO? Google is the most popular, but optimizing…