Many businesses are waking up to the importance of Search Engine Optimization (SEO). However, local SEO is increasingly grabbing the attention of businesses and organizations looking to get ahead among their local target audience.
Everyone knows that one of the best things about the internet is how it's made the world much smaller. If you set up a website, it can be reached from anywhere across the globe.
While this is a great advantage of the internet, sometimes you only want to reach out to people in your local area. This is why it's so important that every local SEO optimize the rank of their business.
There are steps you can take to master local SEO that will revolutionize your business.
What is Local SEO?
Let's start by looking at what exactly local SEO is. A lot of standard SEO is about improving your rankings on SERPs (search engines results pages) such as Google, Bing, and Yahoo to drive traffic to your website.
This is because the higher ranking your website has on SERPs, the more clicks it's likely to get. According to several studies, the number one position on SERPs gets around a third of all clicks. However, it's not just about the first prize. The second position gets approximately 15 percent of traffic and the third place gets almost 10 percent.
Most significantly, three-quarters of the traffic is directed from the first page of the SERPs. Every business needs to make sure they're optimizing their website to get on that first results page. After this, whether it's directing visitors to your online store or providing engaging content such as blogs, SEO allows you to achieve this.
However, local SEO usually has a much more modest objective. You want people in your local area or city to be able to find you easily online. This way, they can find out where you are, so they can visit you in real life at your office or store.
The Basics of Local SEO
The goal of SEO is getting your website to stand out from the rest of your competitors. Your competitors are the other websites that are competing for the same keyword or phrase search.
For instance, if you're a vegan cake store in California, there are many other vegan cake stores fighting each other to be the best ranked on the results pages of Google.
The best tools for this fight is optimizing your content. You need to include blogs and other kinds of content that optimize specific keywords and phrases. This should mostly focus on the city/region name and the specific niche industry or sector you're working in.
Google's Constantly Changing Algorithm
Even though there are many other search engines competing in the market, it should come as no surprise that Google dominates the market. Over 70 percent of searches are carried out through Google.
This makes Google's Algorithm the most important one to keep track of to stay ahead of the SEO game.
If you're a small business coming up with a local SEO strategy to stay ahead of your competition, always be prepared to adapt to Google's Algorithm changes.
Most recently, local SEO techniques were disrupted in 2016 when Google's Possum update was introduced.
The update permitted businesses that operate outside the city/region to compete for local SEO ranking if they provide services or products to this local area. This had significant effects. According to a study, up to 64 percent of local SERPs were changed as a result of the update.
Local SEO is More Than Search Engines
It's true that SEO is mostly focused on optimizing your website for a local target audience. However, local businesses also work differently to multinational organizations.
For local businesses, word-of-mouth plays a key role in getting your message out there. This along with printed leaflets and advertisements can also help to boost your SEO ranking.
By promoting your social media profiles and website address in the real world, you'll also find that this boosts your SEO ranking. Increased 'likes' on Facebook and the number of Twitter followers you have is also going to rise.
How to Master Local SEO
Now we've established what exactly local SEO is, it's time to find out how to master it to optimize your company's website for your local audience.
Set up Your Local Business Listings
A local business listing is an online entry that includes the name of your company, the address, the phone number and many other important details. These could range from opening times to email address.
There are many websites online that provide local business listings, such as Yelp and Yellow Pages, but business listings can also be found on search engines, such as Google.
Your business listings can often become confused, outdated, duplicated and deleted. This is why it's important to make sure everything is up-to-date and featured only once on every business listings website. You want consistent and uniform information about your business to make it searchable via search engines.
There are many tools available to track down the business listing websites in which your company website is featured. Perhaps most commonly used is Google's 'Google My Business' (GMB). More about this tool later.
Always Include a Location Page
Search engines crawl your company website to find and provide results on the SERPs. It's important to have landing pages for each location in which your business operates. This makes it easy for search engines to find your location listing and provide the suitable information to the search engine user.
It's also important to make the right decisions about how you want your website's location page to look. After all, this will influence how your location information appears everywhere on the internet.
Ensure Your NAP is Consistent
NAP stands for your company's name, your address, and your phone number. In other words, it's the three most important pieces of information to reach you.
It's essential to make sure your NAP appears consistently the same across every online platform or website.
This means that if your company name ends with 'Co.' or 'Inc.' you need to make sure you include this in your NAP.
When it comes to addressing, it's important to consider how to write your address. For example, should you include the suite or house number? Should you include any abbreviations?
These decisions come down to you, but the most important thing is to always make sure you enter the information consistently.
Make Use of Google My Business
In most internet users' day-to-day lives, they regularly search Google for business listings, whether they're looking for a cafe while traveling on holiday in Rome, or if they are searching for local hairdressers.
Google My Business is essential for improving your local SEO. This way you can make sure your NAP is correct and consistent across the board.
Here you can also include a company description of what you do. This needs to be where your elevator pitch comes in. It's also good to include a link to your website, operating/opening hours.
However, there's also an aspect of design here. You need to make your business listing looks good too.
This means you should include your logo and other images, such as images of products, office interior or pictures of your store. These are key parts of your business listing profile. Make sure the images are professional looking and are in high-quality.
It's ok if you have several locations, the GMB tools also allow you to include as many locations as you want.
Get Good Reviews
One of the top local SEO techniques is to get good reviews. Google business listings include the possibility for users to fill out a review for your business.
If your listing displays plenty of good reviews, it is a great way to get your business to stand out from the crowd. This is because the more reviews you have, the more space on the SERPs you take up.
Of course, these reviews must be good reviews. It certainly doesn't help your business to have endless negative reviews about how poor your services and products are.
However, by encouraging your satisfied customer to review your business, you can improve your local business rankings.
It's even been shown that just a single half-star can make or break your business on Yelp, and other business listings websites.
Create Great Local Content
Another local SEO tactic is to create great content on your company website about the local area. There are many ways of creating great local content, from YouTube videos, blogs, and more.
No matter how you do it, it's important to create engaging and interesting content that your target customer actually wants to read. This means that the content needs to be natural. You can't simply pack keywords and phrases into the content.
However, it's important to include local keyword optimization. This means any words that are associated with your location, such as the region, city or state. This provides Google with the information about your location to broaden your range of keyword searches.
Coming up with new blog ideas is always a challenge, but the place to start is locally relevant content. To return to our vegan cake store in California example, you could include blog posts such as, "The Best Cakes for Birthday Parties in San Francisco" or "The Top Vegan Cakes to Celebrate the Lakers Game".
By including locally relevant content, such as big events in the area, you not only improve your SEO rankings, but you also boost your reputation among locals.
Search for Keywords and Phrases
It's sometimes difficult to know which keywords and phrases you should use to boost your local rankings. There are different methods of finding the best keywords to use.
This includes searching social media profiles in your niche to see what people are talking about. You can also find out which keywords are most commonly used by your competitors to boost SEO. However, all of these methods have many limitations.
That's why you should make use of the free tool Google Adwords to find out the keywords with the highest search volume and lowest competition. This allows you to reach your target customer most effectively.
Get Links from Your Partners
No business is an island or one-person-show. Every business has developed a network of partners and sponsors that have supported or helped the business grow, or you've offered support or help in the other direction.
Now is the time to take advantage of these relationships. You can make use of these partners to boost your SEO.
Make a list of these organizations and businesses and get in touch with them. Explain how you're connected or involved in what they do and ask them to include a link back to your website. This allows you to pull in traffic from many other sources.
Get Good at Link Building
Alongside getting links from your partners and other organizations you've worked with, you can also build links with other established websites in your industry or niche.
By building a relationship with established and authoritative websites, you can boost your reputation and credibility in the eyes of search engines. This allows you to boost your SEO.
Don't Forget Social Media
Many businesses simply take social media channels for granted nowadays, but social media is a free platform that allows you to reach a huge audience and directly engage with your customers.
What many people don't realize, however, is that it can also boost your SEO rankings. Google and other search engines crawl your social media profiles to determine your ranking on SERPS.
That's why it's important to have active and regularly updated accounts on all the main social media platforms, including Facebook, Twitter, Instagram and LinkedIn. However, it's also important to consider which social media platform your target customer is more likely to use.
SEO for Local Businesses
Local SEO techniques are a great way to boost your rankings on SERPs. There's no doubt that local SEO is an essential part of any effective business today.
It's time to master local SEO to make sure your company races ahead of the competition.
For more information or advice, get in touch with our professional marketers today.
Owner and Chief Marketing Officer, Jason Hall, and his team specialize in creating brand awareness / traffic and lead generation / marketing funnel and conversion optimization, while utilizing the appropriate marketing channels available within your industry. With diverse clients throughout the world, Jason's team is well connected within many industries to assist with your marketing strategies. With no long term contracts and various levels of service, Jason's team will increase the quality of your online traffic, leads, and sales.
Free Website Audit Tool
See how well optimized a web page, landing page, or blog post is for an exact keyword or phrase
About the author...
Located in the heart of the Emerald Coast - Destin, FL, founder and Chief Marketing Officer, Jason Hall, and his team specialize in creating brand awareness / traffic and lead generation / marketing funnel and conversion optimization / and PR campaigns, while utilizing the appropriate marketing channels available within your industry.
With diverse clients throughout the world, Jason's team is well connected within many industries to assist with your marketing strategies. With no long term contracts and various levels of service, Jason's team will increase the quality of your online traffic, leads, and sales.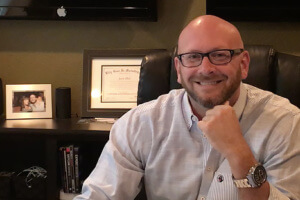 Request a digital marketing strategy session today and we'll show you what you've been missing!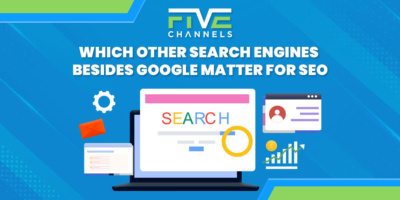 Are you struggling to improve your online presence and boost your website's SEO? Google is the most popular, but optimizing…