Some of the most advanced computers ever created aren't sitting in government laboratories. They're in our pockets, our purses, and our backpacks. Mobile phones are now such a universal part of daily life that most people couldn't imagine living without them.
For many, mobile phones aren't just a convenience. They make the internet accessible.
Mobile and tablet internet usage surpassed desktop usage in October 2016, reaching 51.3%. It's easier and less expensive to get a mobile phone than a desktop computer or laptop. For most people, there's no point in sitting at a desk if you just want to hop online and make a purchase.
AdWeek reported that consumers spend more than 5 hours a day on their mobile phones. Whether you think that's way too much screen time or not, it's clear that mobile is an important place to reach your customers.
For businesses and marketers, developing a mobile marketing strategy should be a top priority. If you don't have a documented mobile marketing strategy yet at your business, you're playing catch-up.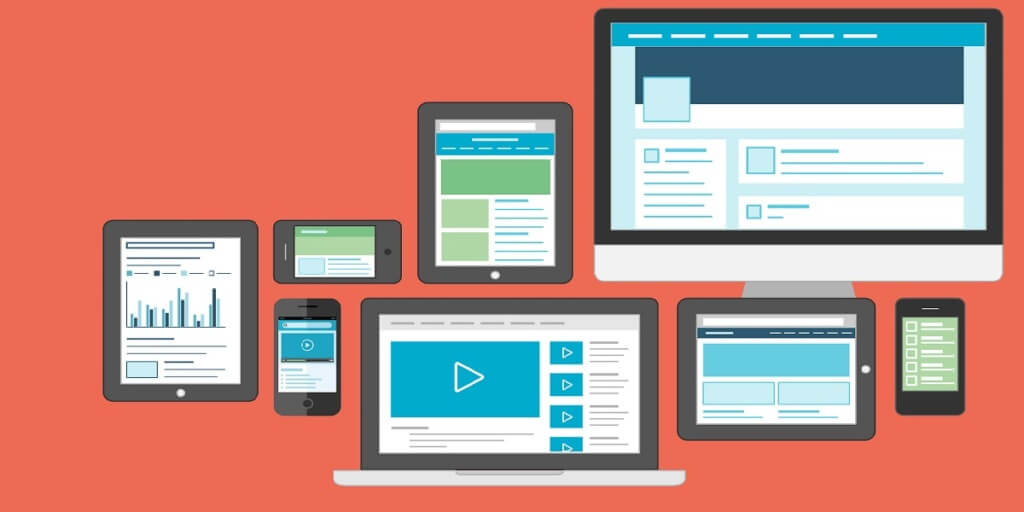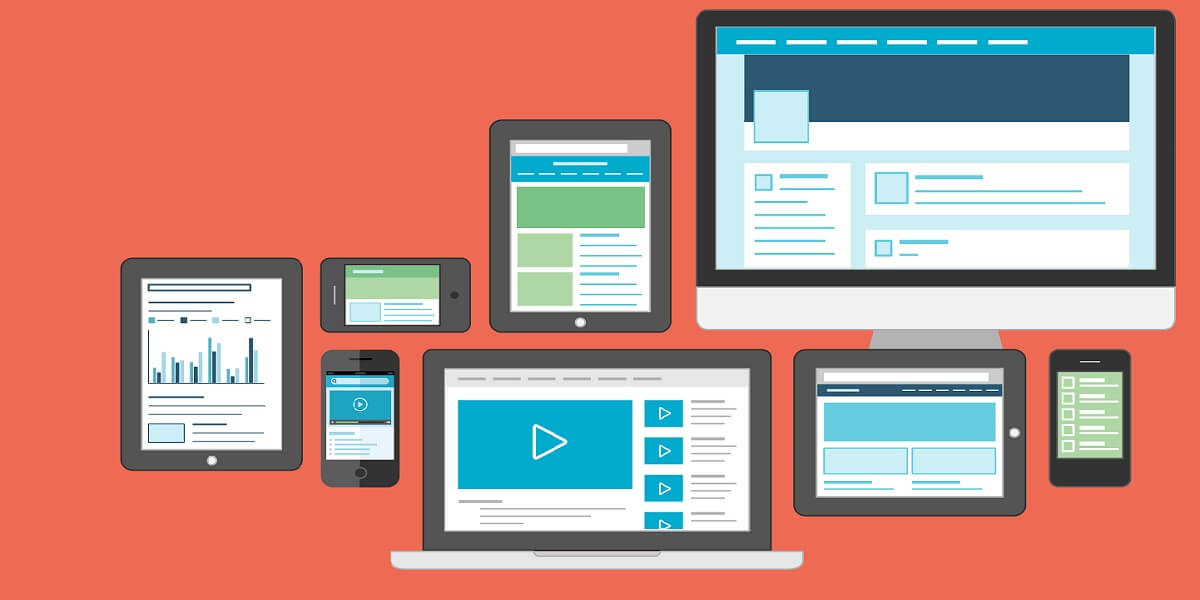 Creating a Mobile Marketing Strategy
To put it simply, digital mobile marketing is the strategy of making your business appeal to mobile users.
Your business website is a big part of this strategy. However, you can also reach mobile users through social media, advertisements, and other mobile marketing channels, such as SMS.
First, you need to know your market. That means digging deep into your analytics.
Measure how your current strategy stacks up on your most important channels. Look into the following website metrics:
-Total visits
-Total page views
-Total page views per visit
-Average visit duration
-Entry pages
-Exit pages
-Visits by browser
-Visits by social media platform
-Visits by country
-Visits by device
-On-page activity
Visits by device and on-page activity are two crucial components of your mobile marketing strategy. You can combine them with other metrics to understand your visitors' activity.
For example, if you find that mobile users only view a single page and exit your website quickly, they probably aren't liking what they're seeing. If one of your landing pages is a big exit point, it might need to be optimized for mobile.
Other tools, like heat map generators, can help you understand exactly what people are doing on your site. These tools can give you insights into how to make your site easier to navigate. They can also tell you where to place mobile conversion opportunities.
Lastly, try to understand who your customers are. If you're an e-Commerce site that sells to Gen Z, your mobile strategy will be vastly different than if you're a B2B company that sells to executives.
Once you've compiled your data and created buyer personas for your customers, you'll have all the tools you need to build a mobile strategy.
Build a Mobile-Optimized Website
53% of visitors will leave your mobile web page if it takes longer than 3 seconds to load. Google has also shifted toward mobile-first indexing. Their crawlers will prioritize the mobile version of your website before the desktop version.
If your website doesn't work well on mobile, it's not just users who will be frustrated, Google won't like you, either.
Thankfully, optimizing your website for mobile isn't too challenging these days. First, forget about creating a separate website for mobile devices. You've already got enough work on your hands maintaining one website.
Here's what you need to pay attention to for mobile website optimization:
Fast Load Times
Your website needs to load fast on every type of device. Some mobile users won't be using a Wi-Fi connection to browse your site. If you're trying to deliver tons of data to their screen, they'll get frustrated waiting for your site to load.
That said, you don't necessarily need to block JavaScript and CSS files, nor should you block images. However, you should clean up and compress these elements if you can.
Images are relatively easy to compress. Most developers agree on "the 200 KB rule." If your images are 200 KB or smaller, they're fit to be published online.
Easy Navigation
If your website includes a "mega menu," it might be great for SEO, but you've still got decisions to make regarding mobile.
In most cases, you won't want to hide any part of your navigation, but you should find ways to make it easier to view on mobile.
Some types of navigation to consider are:
1. The "hamburger menu"
2. Full-screen drop-down navigation
3. Tab bar navigation
4. Priority navigation
The "hamburger menu" navigation is popular because it's recognizable. Most users will know how to use it.
Full-screen drop-down navigation might be the best choice if you have several tabs in your navigation and you don't want to sacrifice any.
Tab bar navigation is great for apps, and priority navigation should only be used if you're tailoring your mobile experience for a specific type of conversion.
There are other innovative types of navigation. Your best course of action is to test a few out to determine the best choice.
Mobile Responsiveness
Mobile responsiveness makes your website automatically adjust to the screen of the device that's accessing it. For example, if a customer arrives at your website using a smartphone, they'll see everything your website has to offer, just in a different layout.
Many content management systems provide mobile responsiveness by default. Others might require a plugin. You may also need a web developer to help you build a mobile-responsive website.
Create Mobile-Friendly Content
According to Google, 80% of smartphone users are more likely to purchase from companies whose mobile sites make it easy for them to find answers to their questions. If your web content reads like a term paper, it could turn mobile customers off.
Blog posts that contain long paragraphs and run-on sentences will look like walls of text on a small screen. Instead, use short, simple sentences. Offer the user a taste of your content before diving into the details.
Start with a catchy headline. Then, provide a brief summary of what the visitor can expect to get out of your content.
If you've still got them hooked, they'll commit to at least part of your post. You can start getting into more detail. They'll also be exposed to more conversion opportunities.
Remember, people consume content differently on mobile than they do on desktop computers. They aren't sitting down for an hour to read a dissertation. They're browsing the internet while sitting on a train or while taking a break at work.
Other components to make use of are:
1. Whitespace
2. Subheads
3. Images
4. Bullets and lists
5. Text formatting (bold and italics)
6. Keywords
When creating content as part of your mobile marketing strategy, pay attention to mobile SEO best practices. People tend to be more specific when they do searches on mobile.
Use more local-centric keywords and draft easy-to-consume content that addresses frequently asked questions.
Optimize Email Marketing for Mobile Users
Your website plays a starring role in your mobile marketing strategy, but mobile optimization should seep into all your marketing efforts. Email is no exception.
Luckily, optimizing your emails for mobile viewing is easy. Whichever email marketing platform you use, they are bound to have mobile-ready templates available. Simply fill out these templates and you can be assured your emails will look great on a smartphone.
Regardless, there are few best practices to follow.
First, keep your subject line short and sweet. Try to keep them under 50 characters long. For example, if you send a monthly email newsletter, a subject line like "Here's the latest from ExampleCo" is likely all you need.
Second, write a short, compelling preheader text for each email. This should be a brief synopsis of what the recipient can expect in the email. Along with the subject line, this text will determine whether your email gets opened or not.
Lastly, keep the text light in the body of your email. For each email, choose one or two things that you want your reader to do. Then, make it easy for them to do that thing.
If you want them to click-through to a landing page, there should be an obvious button or link. Don't overburden the reader with too many options.
You should also decide whether to use HTML emails or plain text emails (this has been a debate among marketers for years). Here are the pros and cons of each approach.
HTML Emails
Pros:
-They're pretty
-Your content will stand out
-You can include more branding elements
-They're more interactive
-They're more enticing
-You can include product images
Cons:
-You need a designer to create them
-Your images won't necessarily load
-They sometimes get picked up by spam filters
-Gmail tends to relegate them to the "Promotions" tab
-More can go wrong on mobile devices
Plain Text Emails
Pros:
-They don't look like promotional emails
-All you need is a good copywriter
-Guaranteed to look fine on mobile devices
-Less chance of getting picked up by spam filters
-Less chance of landing in Gmail's "Promotions" tab
Cons:
-They aren't as pretty
-Little or no space for branding elements
-No way to show products
-Your copy needs to be top-notch
If you choose to go with HTML emails, some email service providers will let you create plain text versions as well. This is a good practice, even if your emails lose some of their splendor. It will help users with older email formats to read your emails.
Adjust Your PPC Strategy for Mobile
If your products or services are things people might shop for on a mobile phone, or if your business receives a lot of phone calls, you need a solid mobile advertising strategy.
It's likely that you've already dabbled in Google AdWords. Adjusting your strategy for mobile is just a matter of making a few adjustments.
First, compare your Google AdWords metrics based on device. Are you getting plenty of clicks from mobile? What about conversions?
If you're getting mobile clicks but no conversions, your landing pages could be the issue. They may need to be optimized for mobile devices and simplified.
If you aren't getting clicks, you may need to make your ads more visible on mobile devices. There are two ways to do this, make mobile bid adjustments and make mobile-preferred ads
When you do a mobile bid adjustment, you increase your bid to make your ads appear more on mobile. This will cost you a bit more, but it could lead to better PPC results.
It's best to only do this if your ads have a decent conversion rate for mobile users. If not, you could be throwing money into the trashcan.
You can create two versions of your ads. Mobile-preferred ads are versions of your ads that only show up on mobile. Design them with short call-to-action language and encourage users to call rather than fill out a form, if possible.
When drafting ads for your mobile marketing strategy, try to think like a mobile searcher. What would you like to see in an ad? What would call you to action?
Open All Your Marketing Channels to Mobile
People use multiple channels on their mobile phones. For example, most U.S. adults use more than one social media platform. The median rate among adults is 3 social media platforms, according to Pew Research.
However, your potential mobile channels don't end with social networks. SMS and mobile apps are viable channels, as well.
Social Networks
85% of the time users spend on Twitter is on a mobile device and 60% of the traffic on LinkedIn originates from a mobile device.
Depending on your business, you may wish to be on all available social networks or just a few. For example, if you're a B2B business, you need to be on LinkedIn.
Post to these platforms regularly and engage with your followers and customers. If you're sharing your blog posts or web pages, make sure they are mobile optimized.
Review Sites
Many of the most popular review sites also have mobile apps. Your business might not qualify for every review site, but you should try to claim space on as many of the important ones as possible.
Here are a few to consider:
-Google My Business
-Amazon
-Yelp
-Angie's List
-Yellow Pages
-BBB (Better Business Bureau)
-Manta
-Foursquare
Use these sites to generate customer reviews and engage with your audience.
SMS
SMS (Short Message Service), or text-based marketing isn't for every business. Understandably, many customers will be reluctant to give you their phone number. This is especially true for B2C businesses.
SMS marketing has huge potential for your mobile marketing strategy though. Here are a few ways you can use SMS in your marketing:
1. To let customers know about special events
2. To conduct short surveys
3. To send reminders
4. To send coupons or promotions
Try to give your customers an incentive for signing up. Everything you send them via SMS should provide them with value. Always ask for permission before sending your customers text messages.
Lastly, use SMS wisely. If you think about it, it's a particularly invasive form of marketing. It's a direct line to your customer, so it's easy to abuse.
Start Your Mobile Marketing Strategy Today
If you don't have a mobile marketing strategy yet, it's never too late to catch up. According to one survey, 21% of small businesses didn't have a mobile-friendly website in 2017. 29% didn't have a website at all!
Get a free digital marketing review to assess your mobile marketing strategy today.
Owner and Chief Marketing Officer, Jason Hall, and his team specialize in creating brand awareness / traffic and lead generation / marketing funnel and conversion optimization, while utilizing the appropriate marketing channels available within your industry. With diverse clients throughout the world, Jason's team is well connected within many industries to assist with your marketing strategies. With no long term contracts and various levels of service, Jason's team will increase the quality of your online traffic, leads, and sales.
Free Website Audit Tool
See how well optimized a web page, landing page, or blog post is for an exact keyword or phrase
About the author...
Located in the heart of the Emerald Coast - Destin, FL, founder and Chief Marketing Officer, Jason Hall, and his team specialize in creating brand awareness / traffic and lead generation / marketing funnel and conversion optimization / and PR campaigns, while utilizing the appropriate marketing channels available within your industry.
With diverse clients throughout the world, Jason's team is well connected within many industries to assist with your marketing strategies. With no long term contracts and various levels of service, Jason's team will increase the quality of your online traffic, leads, and sales.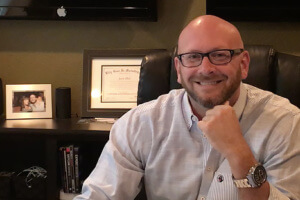 Request a digital marketing strategy session today and we'll show you what you've been missing!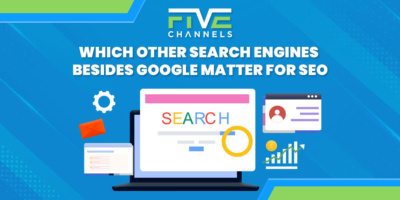 Are you struggling to improve your online presence and boost your website's SEO? Google is the most popular, but optimizing…