Page load time has never been more important. Users increasingly abandon websites with each passing second a page takes to load. This is as true of Shopify stores as any other website.
Shopify stores are on the rise. The total revenue of Shopify stores rose to $151.7 million for the second quarter of 2017. This is a 75% increase from the second quarter of 2016.
People are turning to Shopify stores for their eCommerce solutions in droves. This has a lot to do with how easy Shopify stores are to use and setup.
Shopify stores are so easy and quick to set up, a lot of business owners and entrepreneurs dive in without much training, in business or in tech. Developing a business requires a much different mindset than being a web developer, however.
You'll need to be a bit of both to make the most of your Shopify stores. We'll help your Shopify stores load with lightning speed with our guide to boosting your Shopify store's loading time!
A Guide to Shopify Stores Page Load Time
To begin, we'll take a look at why you should consider Shopify stores for your eCommerce solutions. There are a lot of eCommerce solutions on the market. You'll want to make sure Shopify stores are the best for your needs before you begin optimizing your site.
Why Shopify?
Knowing which eCommerce solutions are right for you largely boils down to personal preference and taste. There's no such thing as 'out-of-the-box' eCommerce. It all depends on your particular needs.
Still, there are some reasons why Shopify stores are a universal favorite for new and established business owners alike.
Shopify Stores Are Cheap and Easy
Shopify is one of the fastest ways to get an eCommerce business up and running. Shopify stores require no extra hosting or server fees. They also don't require much programming knowledge to be fully functional.
Shopify stores let you focus on running your eCommerce site instead of becoming a full-time web developer.
Shopify is Fully Customizable
Shopify stores are almost as flexible as owning your own web domain. They're even more flexible for people who are still new to web design and development.
The Shopify theme store offers a wide array of custom themes for your Shopify store. There are extensive custom theme options, ranging in price from free to hundreds of dollars.
For those who are a little more comfortable with coding, custom themes can usually be modified to suit your site's needs.
Shopify Can Power Other Websites
Shopify is an eCommerce engine. Like other eCommerce solutions, Shopify can be used to handle the business aspect of any website, provided you have access to the source code.
All of Shopify's components are designed by one company, so parts tend to be interchangeable. Think of Apple as an example of how modular software can work together. Sites powered by Shopify easily sync to each together, so nothing gets lost in the shuffle.
Shopify Is SEO-Friendly
SEO and search engine marketing are always changing. Google updates come as Fast and Furious as sequels in the movie franchise. SEO mishaps can be more perilous than a Tokyo Drift as well, if you're not careful.
Some areas where Shopify stores optimize content for SEO include:
• Meta titles
• Page titles
• Sitemap
• Customizable URLs
• 301 redirect pages
• Robots.txt
Shopify stores keep track of the latest SEO updates, so you don't have to. They make it easy to rank in the search engines, following the current SEO best practices.
24/7 Tech Support
Time is money. That means wasted time is wasted money. Every second your website is a moment when you could be earning.
Shopify stores experience the benefit of continual tech support. If your website goes down in the middle of the night, someone can help you get back online as quickly and as painlessly as possible.
Now that we've looked at some reasons why you should consider Shopify stores for your eCommerce needs, let's learn how to make them load as quickly as possible.
How to Speed Up Shopify Page Load Time
Every additional second of your page load time increases the bounce rate. Increasing the page load time from 1 to 3 seconds increases the bounce rate by 32%. Page load time increasing from 1 to 5 seconds increases the bounce rate by a staggering 90%.
Here are a few methods for speeding up your Shopify shop.
Perform a Site Assessment
Google has been increasingly emphasizing page load time as one of their SEO metrics. Google's PageSpeed Insights Tool is a great place to start to see how your Shopify fares under Google's current requirements.
Some areas that Google analyzes for loading time performance include:
• Image optimization
• CSS style sheets
• JavaScript
• Redirects
• Browser caching
• Gzip compression
The PageSpeed Insights Tool analyzes websites for mobile and desktop versions. It's a great place to start, to see how your Shopify site shows up for your customers.
Google also recommends another free tool, Test My Site. You can never have too many insights for your Shopify store!
Of course, insights are only useful when they are actionable and understandable. GtMetrix is another free resource that analyzes stores' page load time. Your site is given a graded result, from an A to an F. Even a kindergartner can understand those metrics!
Optimize for Mobile with Accelerated Mobile Pages
Mobile users are even more demanding than desktop browsers when it comes to page load time. Shopify can take even longer to load on mobile devices than desktops, creating a terrible feedback cycle that runs the risk of losing your audience.
51% of a website's bounce rate tends to come from mobile devices. That's higher than both desktops and tablets. All the more reason to implement accelerated mobile pages (AMPs). AMPs is a digital framework designed to speed up mobile page load times.
Shopify has come a long way in the past year with providing a valuable AMP for e-commerce experience. The top rated solution is AMP by Shop Sheriff, which boasts a generous free plan and will allow you to AMP every product in your store without charge.
The AMP app also offers some notable integrations with ecommerce-specific features including product reviews, a "buy it now" button or "sticky" add to cart option for a more app-like feel. AMP by Shop Sheriff's template customizer lets you preview changes to your AMP pages in real-time, making it relatively easy to tweak and edit your AMP templates to match your brand.
Another popular solution is FireAMP, which can be installed for one flat rate. Both apps have free trials and an easy on/off switch to activate or de-activate AMP for your ecommerce site, so you can be sure you are comfortable with your AMPed pages before making any changes to your store.
Both of these free apps feature four-star ratings on Shopify's app store. If you want a more hands-on approach to optimizing your Shopify store for mobile, Shopify's API is available for web and app developers.
Compress Your Images
Shopify supports numerous image file formats.
Image file formats supported by Shopify include:
• JPG
• Progressive JPG
• PNG
• GIF
Image optimization is one of the simplest ways to speed up your Spotify store's page load time. Also, remember to not feature too many images on a particular page.
There are numerous ways to optimize the images on your Shopify store. TinyPng.com is one free web resource to optimize .png and .jpg files. It can reduce the bandwidth of your website by up to 71%.
TinyPng.com can result in a loss of image quality, however. Crush.pics is a free app that lets you optimize your images without sacrificing image quality.
ImageOptimizer is another great app that optimizes images without losing quality. It's available for a small monthly fee.
Use an Efficient Theme
Not every website needs every conceivable bell and whistle. If you're looking to host a simple, bare-bones eCommerce site, a simple Shopify theme should meet your needs.
Keep an eye on page load times and responsiveness when selecting a Shopify theme. Make sure to check for the latest version. Once you've updated to the latest version, make sure to check the live preview to see how it will look in real-time.
Keep Apps to a Minimum
Every app that you download from the Shopify app store adds a bit of JavaScript/CSS script to your Shopify store. This script sticks around even if you aren't using the app. This can significantly slow down your page load time.
Restrict apps that you'll be using to the bare minimum. Beyond that, make sure to review your app list from time to time. Remove any apps you're no longer using. This should remove the excess code, as well.
Reduce the Amount of HTML Requests
The HTTP Requests Checker Tool from GiftOfSpeed analyzes how many HTTP requests your site makes. Each HTTP request slows down your page load time.
Some ways to reduce HTTP requests include:
• Combine CSS and make sure they're all in-line
• Consolidate all JavaScript
• Make sure JavaScript is in-line
• Keep design images to a minimum
• Make sprites of CSS images
• Convert images to Base64
• Reduce the number of social sharing buttons
Check for Redirects and Broken Links
Redirects and broken links can have a hugely negative impact on your page load time. There are numerous tools for checking redirects and broken links.
To check for redirects:
1. Go to your Shopify admin account
2. Go to Online Store > Admin
3. Click on URL Redirects
4. Click on Add a URL Redirect to add a redirect
Broken links have an even greater impact on page load time. Broken Link Checker is a free web resource that checks for broken links that are negatively impacting SEO. Xenu is another free resource that can be useful for assessing broken links on your Shopify site.
Keep Track of Your Tracking Codes with Google Tag Manager
Usually, every analytics site has its own tracking code. This can mean a separate code for Google Analytics, AdWords, and remarketing tags. This can slow your page load time, over time.
Google Tag Manager keeps all of your tags in one place. Google Tag Manager can easily manage your Shopify store.
Use Hero Layouts in Place of Sliders
Sliders can put quite a bit of strain on your site's bandwidth, as well. Webmasters tend to add 5 – 6 high-quality images per slider. This can put a major lag on your Shopify store.
While sliders were popular a few years ago, there has been some backlash recently. Many web developers advise staying away from them all together.
Approximately only 1% of users click on sliders. Sliders tend to annoy users, as well. Sliders have a negative impact on SEO, as one final drawback.
Instead of sliders, a Hero layout with a single image and a call-to-action is much better for page load times. Dropbox is an example of a site that uses a Hero layout.
A Hero layout is one banner image, which is typically placed on the front page of a website. It's the first thing a visitor will see when visiting your Shopify store. A Hero layout often features the site's most important details.
Check Your Site Speed After Each Change
After significant changes to your site, it's a good idea to run a PageSpeed analysis. You'll get an idea of what's working and what isn't. This will help refine your web development, so you won't waste any time or resources.
If you want really granular insights, run a PageSpeed analysis after each change. This will give you an idea of how each change impacts your page load time. It will also give you an idea of metrics to keep an eye on, so you can continue to make sure you Shopify store loads as quickly as possible.
Shopify is a powerful eCommerce solution for people looking to get their website up and running with minimal effort. Follow these tips to make sure your Shopify site is running at optimal speed, so your customers can shop and browse without jumping ship!
Want to Find Out How Your Website Measures Up?
Running a web-based business can be highly competitive.
Luckily, there are more tools and resources for digital marketers than any other time in history.
Contact us today to schedule a marketing review, and put your digital business into the fast lane!
Owner and Chief Marketing Officer, Jason Hall, and his team specialize in creating brand awareness / traffic and lead generation / marketing funnel and conversion optimization, while utilizing the appropriate marketing channels available within your industry. With diverse clients throughout the world, Jason's team is well connected within many industries to assist with your marketing strategies. With no long term contracts and various levels of service, Jason's team will increase the quality of your online traffic, leads, and sales.
Free Website Audit Tool
See how well optimized a web page, landing page, or blog post is for an exact keyword or phrase
About the author...
Located in the heart of the Emerald Coast - Destin, FL, founder and Chief Marketing Officer, Jason Hall, and his team specialize in creating brand awareness / traffic and lead generation / marketing funnel and conversion optimization / and PR campaigns, while utilizing the appropriate marketing channels available within your industry.
With diverse clients throughout the world, Jason's team is well connected within many industries to assist with your marketing strategies. With no long term contracts and various levels of service, Jason's team will increase the quality of your online traffic, leads, and sales.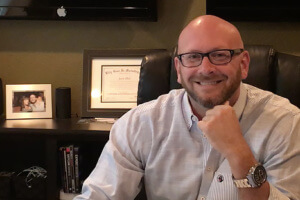 Request a digital marketing strategy session today and we'll show you what you've been missing!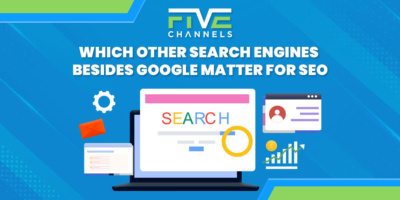 Are you struggling to improve your online presence and boost your website's SEO? Google is the most popular, but optimizing…