More is more when it comes to website traffic. No one's going to say no to more traffic. That said, here are 20 proven ways to increase traffic to your site.
Right now, there are approximately 200 million active websites on the internet, and they are all competing for traffic. Without traffic, you can't convert visitors to paying customers, and your business can't grow.
If you're hoping to increase traffic to your site this year, there are strategies you can employ to reach your goals. Attracting visitors is the number one goal, so doing it the right way is a must.
1. Use the Right Keywords
Some people argue that keywords are no longer important when it comes to getting blog posts and other content to rank on Google and other search engines. This is untrue, however. You just need to be doing your keyword research correctly.
This means you'll be identifying the topics that people are looking for, and that don't have a lot of information written online.
This can be a great way to increase traffic if you're using your keyword research tools correctly. Whichever tool you choose to use, make sure you're finding keywords that have at least 100 people searching each month. They should also have fewer than 100 competing websites that are actively targeting those keywords.
Make sure that your keyword makes sense. That means it has to be something a human would naturally say.
2. Write Great Content
Regardless of how awesome your chosen keywords are, without quality content, you're not going to be able to rank highly on the search engines.
Google "crawls" all content, indexing it based on the topic you're discussing and the keywords you've used. Keep your posts on one topic and go into as much depth as possible. Try to answer questions that your target audience may be asking.
Be sure to use things like bullet points, headings, and lists to help your audience read your content. This can also help you get a featured snippet on the first page of Google.
3. Publish Long Content
One of the most ignored, yet most effective ways to increase traffic to your website is to publish long content. Research has shown that search engines prefer longer, more comprehensive articles.
In fact, articles between 3,000 and 10,000 words get twice the number of shares and 3 times more links than articles with less than 100 words.
When you write longer, more in-depth content, people are more likely to see you as an authority in your niche. This is particularly true if you're backing up your statements with research.
4. Launch an Email List
Email is an incredibly powerful way to increase traffic to your website. That's because your list is likely to only keep growing and is unlikely to decrease. While blog traffic fluctuates, you'll still always be able to email your list.
If you haven't yet begun building an email list, do so immediately. If you're wondering how to convince people to part with their emails, this will depend on whether your business is B2B or B2C. B2C businesses can offer a discount or special deal for email signups. B2B businesses will find that a lead magnet like an eBook or whitepaper will be a great way to grow your list.
5. Use YouTube Videos
YouTube has more than 1 billion active users every month. If you've already nailed down a content strategy, it makes sense to publish YouTube videos and use this channel to increase traffic to your website.
Simply take the content you've already created and get in front of the camera. If you're shy, use a voiceover recording and a slideshow.
6. Host Webinars
Hosting live webinars used to be expensive. Now, thanks to tools like Google Hangouts, Facebook Live, and YouTube Live, it's easy to create live, high-quality webinars without spending a cent.
Webinars can massively increase traffic to your site. They also allow you to instantly answer questions from your audience. This helps you understand what your target market wants to know, which can help you build content that will demonstrate your industry knowledge.
7. Use LinkedIn
LinkedIn used to be just another way to look for a new job. Now however, it's a super-valuable publishing platform and the largest social network for professionals.
That means that you should be regularly posting content to LinkedIn.
Not only can this boost traffic to your site, but it can show your expertise within your industry. This doesn't mean you need to consistently post new content either. You can simply republish blog posts from your website as long as they've been indexed by Google.
Wait between 7 and 10 days so you don't get pinged for duplicate content.
8. Guest Blog
Another fast way to drive traffic? Write for other people's websites. These should be blogs that are bigger than yours with a similar target audience. You'll be able to add your bio and get backlinks to your site which is great for SEO.
Since you're reaching an (often loyal) audience, you could see a decent spike in traffic, as long as you manage to connect with that audience.
It's also a good idea to put the shoe on the other foot. If you can have a micro-influencer blog on your website, they'll share their blog with their audience. That means their audience will be visiting your website, where you can hopefully convert them into fans of your business.
9. Use Social Media
Whether your product or service is best for Instagram or LinkedIn, social media is an excellent opportunity. The trick is to understand the best channels for reaching your target audience. Here are some options:
Instagram
LinkedIn
Facebook
Twitter
Snapchat
The goal is to build up a loyal following on social media, which you can then direct to your website. Consider using ads and retargeting, and remember to continually update with interesting, relevant content.
10. Link Internally
Your link profile strength isn't only determined by the number of sites linking back to your website. It's also impacted by how you've structured your internal links.
When you create content, add internal links wherever possible. This is great for SEO, but it also increases the likelihood of visitors sticking around on your site. It also means that they have a better user experience and are more likely to return.
11. Conduct Interviews
You'll be amazed at how many high-profile people are willing to give you some of their time if you simply talk to them. Send out emails asking for an interview to some of your industry's thought leaders. Have a list of questions ready to go and publish the interviews on your website.
Your website will see an increase in traffic due to the name recognition which will also boost your credibility. Not to mention, most interviewees will share your content with their audience, expanding your reach.
12. Be Responsive
Once upon a time, internet browsing was completed solely with desktop PCs. Those days are long gone.
These days, more people are using mobile devices for browsing than ever before. In fact, mobile internet traffic now accounts for more than 52% of all global online traffic.
Google now shows a preference for responsive websites in its search rankings. However, responsive websites are also important for usability as well. No one wants to scroll and pinch their way around your home page, and they're likely to just click back to the search results if you haven't made the switch to a responsive website.
13. Check Your Speed
If your website is taking forever to load, you can't expect to increase traffic. If anything, your bounce rate will continue to increase as your visitors click the "back" button.
Your pages should be technically optimized, including page structure, image file sizes, and third-party plugin functionality. The faster your website loads, the more traffic you'll see.
14. Create a Community
We all want to speak our minds and share our opinions. That's why it's such a good idea to build a community into your website. Use commenting systems, open blog posts for conversation, or create a forum.
You'll need to manage this community to make sure everyone is behaving themselves on your site, but it's well worth it since you'll enjoy repeat traffic as people return to engage with each other.
15. Use Advertising
Online ads can be a great way to generate thousands of clicks, and with social media and ad platforms regularly innovating, it's easier than ever to get your ad in front of the right people.
When you're creating your ads, you'll need to pinpoint exactly who those ads are for. You'll also need to understand how you'll be generating ROI from those ads.
It's also important that you design ads that will convince people to click through to your website or landing page. One way to do this is by studying your competitors. There are a number of free PPC spying tools which can show you where and how your competition is advertising.
16. Answer Questions
The best thing about the internet? Answers to all the questions we've ever had are just a click of a button away.
Q&A websites are also a great way for you to increase traffic to your website. That's because websites like Stack Exchange and Quora are amazing at getting you found online without a complicated or comprehensive SEO strategy.
Optimize your profile and list your expertise. Then, start answering questions. You'll need to provide top-quality answers to prove you know what you're talking about. That way, you can link readers back to your website.
17. Form Partnerships
Partnering with another company or online entrepreneur can be a great way to increase traffic to your site. Sharing audiences will benefit both parties, along with their target audiences.
You can partner for a giveaway, webinar, or blog post series, or simply cross-promote each other's posts, services, or products.
Look for someone who isn't a direct competitor but still has access to your target market.
18. Use Web Analytics
Unless you have a starting point and a goal, you won't know if you're on the right track to increase traffic. You'll need to pay attention to the data and analytics you're collecting from social media and Google.
You'll begin seeing patterns and trends that will dictate the best ways to spend your time. For example, you may notice that you're getting a lot of referral traffic from Reddit, so this could be a great place to focus your energies. You could also suddenly see your rankings drop due to a low-quality backlink.
Whatever the case, you'll need to have your finger on the pulse, so you can continue moving forward.
19. Optimize for Voice
As Google Assistant, Sir, and Alexa continue to become more popular, people are more likely to use voice to search the internet.
Your SEO needs to be optimized for voice, so you can take advantage of this new way of searching.
Research the type of conversational queries that users are likely to ask. These will often be long-tail phrases and keywords. You should also focus on frequently asked questions, so you have an increased chance of being the top result in Google Answers.
20. Comment Regularly
It's likely that you're regularly visiting at least a few websites that are relevant to your own business. Joining the conversation can be a great way to make a name for yourself by providing thought-provoking and insightful comments.
This can subsequently increase traffic back to your own website as people engage with you. Keep in mind that relevance and quality are key. You should be contributing to the conversation, and not just dropping links or spamming others.
One of the most common ways to have your comment marked as spam? Putting your website in the "name" field when you're commenting. You'll still get a link back to your website, so keep it above board and add your name and website in the correct fields.
Wrapping Up
The internet continues to become more competitive, with businesses in every industry fighting for that top spot in the search results. Remember: While it's important to increase traffic, you'll also want to ensure that traffic is relevant.
That's why you'll need to keep your target audience in mind throughout each of the above steps. With a solid plan, and through the implementation of the above suggestions, you'll soon be enjoying increased traffic, which you can convert into leads and paying customers.
Not sure if you've got your digital marketing strategy down? We can help. Get in touch today for a digital marketing review to help you increase traffic and maximize revenue.
Owner and Chief Marketing Officer, Jason Hall, and his team specialize in creating brand awareness / traffic and lead generation / marketing funnel and conversion optimization, while utilizing the appropriate marketing channels available within your industry. With diverse clients throughout the world, Jason's team is well connected within many industries to assist with your marketing strategies. With no long term contracts and various levels of service, Jason's team will increase the quality of your online traffic, leads, and sales.
Free Website Audit Tool
See how well optimized a web page, landing page, or blog post is for an exact keyword or phrase
About the author...
Located in the heart of the Emerald Coast - Destin, FL, founder and Chief Marketing Officer, Jason Hall, and his team specialize in creating brand awareness / traffic and lead generation / marketing funnel and conversion optimization / and PR campaigns, while utilizing the appropriate marketing channels available within your industry.
With diverse clients throughout the world, Jason's team is well connected within many industries to assist with your marketing strategies. With no long term contracts and various levels of service, Jason's team will increase the quality of your online traffic, leads, and sales.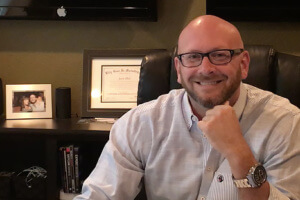 Request a digital marketing strategy session today and we'll show you what you've been missing!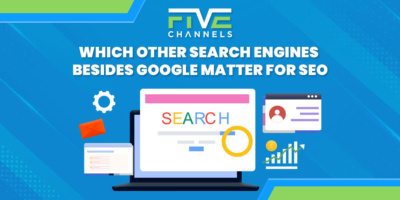 Are you struggling to improve your online presence and boost your website's SEO? Google is the most popular, but optimizing…