The numbers are staggering…
3.196 billion (yes, that's billion) humans use social media. Put another way, 11 new people join a social media network every single second. Crazy, right?
Facebook continues to slay as the most popular social media channel on the planet. That is just one of many reasons to pay serious attention to your prospects' and clients' Facebook ads accounts.
They should never be afterthoughts or perceived as frosting on the cake. Otherwise, you're missing out on major opportunities and so are your clients.
Let's dive into how to perform a super-efficient Facebook ads account audit. That way, you can identify new opportunities and create kick-ass proposals that'll garner new customers for your agency.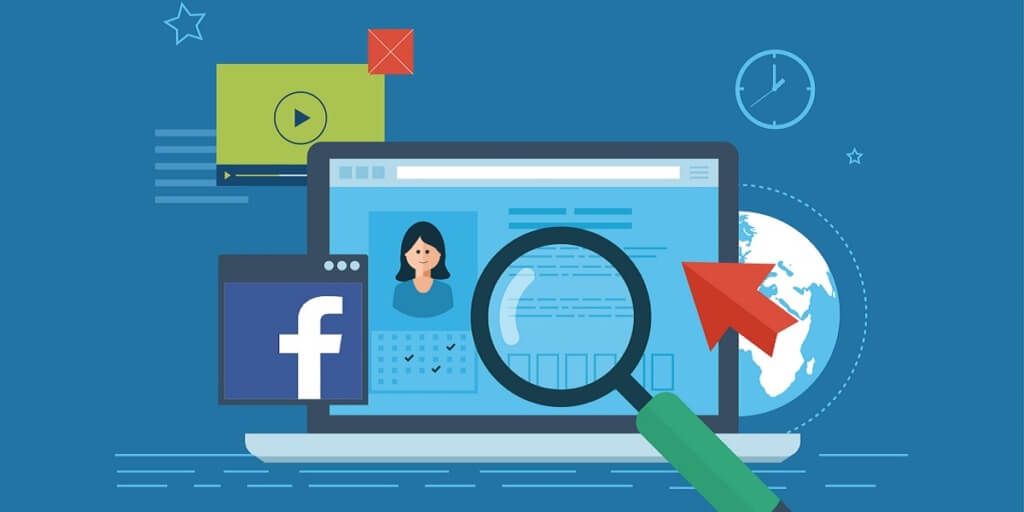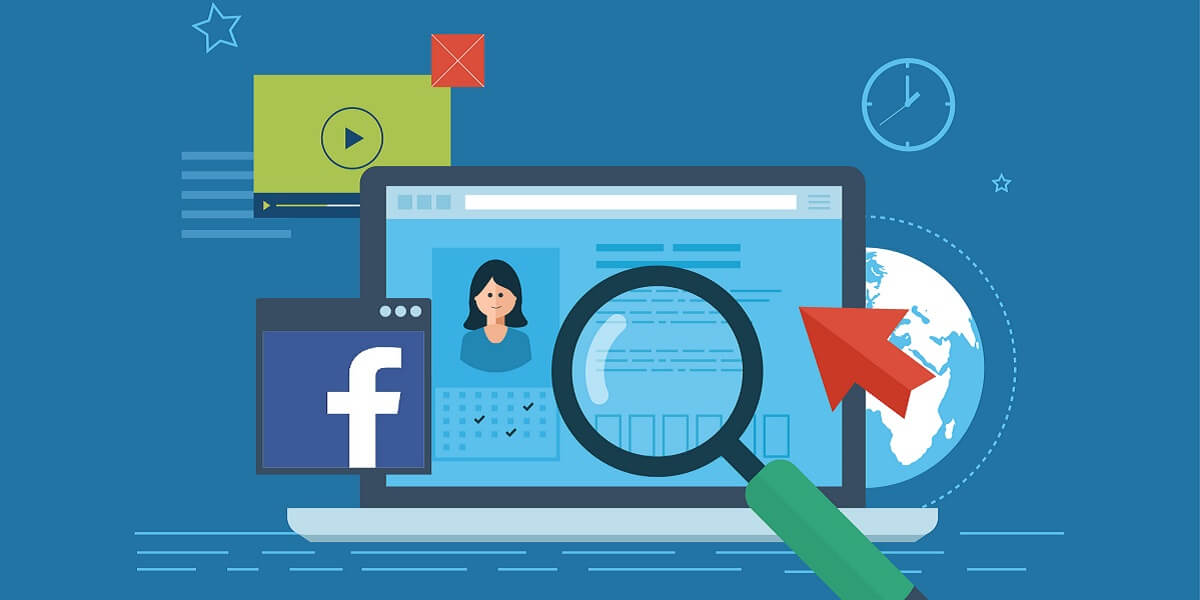 Why Facebook Ads Account Audits?
When it comes to digital marketing, many agencies and businesses focus on Google ads audits. While PPC ads mark a crucial part of your marketing toolkit, are you neglecting the very lucrative business of performing Facebook ads audits?
If a prospect is looking to scale their enterprise in big ways, Facebook can, and should, be a primary driving force in achieving these marketing goals.
Helping a prospect see this requires persuasion and evidence. You must identify and point out where marketing opportunities lie.
Then, you need to make prospects understand how your agency remains uniquely positioned to leverage these opportunities.
You've got to shift their perspective so that they stop treating Facebook as an afterthought, and start appreciating it for the high-impact tool that it is.
Now that we've laid out the "why" of Facebook ads, let's explore auditing Facebook accounts, and what this process can do to help you sign more customers to your agency.
Does Their Budgeting Pace Need a Tune-Up?
We're all familiar with the old cliché, "Time is money," and this proves no less true when it comes to Facebook.
However, the world's favorite media channel places a different value on time, one that might appear counterintuitive to prospects at first.
Facebook ads prove highly sensitive to ad timeframes. The more you spread out your spend over time, the lower your conversion rate. 
In other words, $2,000 spent on a day's worth of ads leads to a much higher conversion rate than $2,000 spread over a week's time. This begs the question: how has your prospect approached budget pacing in the past?
Make Your Prospect Commit to a Realistic Marketing Timeline
If your prospect has gone for high spend over a condensed period of time, then they haven't given Facebook's algorithm enough time to optimize for their target audience. Impatience could be hampering their marketing efforts.
Based on their past ad campaigns, how often have they fallen victim to an unrealistic marketing timeline on Facebook? You need to carefully assess how "impatient" they've been for results.
Why? Because you don't want to bring on a new client who won't give you the time you need to succeed on Facebook.
Explain to them how you'll use extended timing to improve their marketing conversion rates. That said, if they're not willing to commit to a realistic marketing timeline for future campaigns, it might be best to cut your losses.
Have They Neglected Installing Conversion Tracking & Pixel Placement?
Facebook Ads need to point your prospect's target audience somewhere. Usually that "somewhere" is their company website.
Just like Google Ads, Facebook can track how many people go directly from a Facebook page to a website URL. This is invaluable data that you can then use to enhance future Facebook marketing campaigns.
However, before you get ahead of yourself, you need to make sure that your prospect's Facebook pixel is set up correctly and tracking visitors.
Help Your Prospect Value the Importance of Conversion Tracking & Pixel Placement
If your prospect hasn't installed conversion tracking and pixel placement, then you need to add this step to your proposal. Once your prospect has become a customer, it's a relatively easy process. 
On the Ads Manager menu, search the "Measures & Reports" drop-down menu to find "Pixels," and click on it. Here, you can see whether or not the company's pixel is properly set up and gathering stats. 
What if it is established and firing? Then, you'll want to look for any remarketing audiences constructed from pixel traffic. You'll also want to see how much site traffic is coming from Facebook
Once you've done this, go to the "Custom Conversions" heading under "Measure & Report" to see if the prospect has set up any URL-based conversions. These will provide important information like how much traffic each URL gets.
This information will prove crucial for future marketing campaigns, and will give you a better understanding of the scalability of remarketing for this prospect.
Does Your Prospect's Facebook Ads Campaign Structure Leave Something to Be Desired?
The way that prospects have structured their past Facebook ads campaigns can provide insight into the inherent mistakes that plague their marketing efforts. Mistakes to look for include:
-Disorganized ad testing
-Structure that looks just like paid search with thematic ad sets instead of audience-centric ones
-Campaigns organized around target audiences instead of marketing objectives or ad creative content
-Ad sets within multiple campaigns that compete with one another and disrupt ad delivery
These red flags will give you a better understanding of how your prospect's approached Facebook ads in the past. That way, you can help them make adjustments for optimized marketing performance.
Guide Your Prospect to Make Clearly-Defined Marketing Goals (and Stick to Them!)
It's easy to make these mistakes, but fortunately, it's even easier to fix them. Moving forward, let your prospect know that your agency will structure their Facebook ads campaigns around clearly-defined marketing objectives.
That way, they'll avoid mistakes like having a bunch of website-click campaigns going when what they desperately need are more conversions.
Sound familiar? It happens all time.
Defining what your prospect wants to get out of an ad campaign with concrete objectives will help your agency get their business, and rock their future marketing campaigns.
Without a good foundation, your prospect will never get the results that they want with Facebook. Start by drilling down into what your prospect really needs to get out of advertising, and then build your proposal and solutions around these goals.
Are They Neglecting Their Target Audience?
Yes, it's an old marketing cliché, but that doesn't make it any less true. You need to know your target audience like the back of your hand. Chances are, your prospect has already made many errors in this area.
If your prospect doesn't fully understand who they're talking to, how can they ever expect to provide them with relevant content consistently? Yes, they may get lucky every now and again, but most likely, they won't be able to quantify why.
This is one of many areas where you and your marketing agency can ride in on a white horse to save them. That is if you understand their target audience AND where they've failed that audience in the past.
So, dive into their target audience personas, or create them if needed. You should also look at data from surveys that they may have sent out mailing lists, demographics from social media channels, and other sources in the past.
Your goal? Knowing your prospect's audience better than they do.
Identify Ways for Your Prospect to Appeal to Their Target Audience
Once you know their audience, compare this information to what's already happened in their previous Facebook ads campaigns.
Identify discrepancies between their company's target audience, and what's actually going on in their account. After you've found spots where their ad campaigns aren't aligning with their target audience, provide them with better marketing options.
Help your prospect understand the importance of custom tailoring everything they do based on sound research into their target demographic.
For example, an important part of appealing directly to a target audience is ad placement. This factor often gets overlooked when it comes to crafting great ad sets.
Not only does placement help your prospect speak to the right people, but it can also save their company money over the long haul.
Do Their Ads Per Set Fall Short?
How many ads does your prospect have per set on Facebook? If it's one, then they're doing their company no favors. Ad numbers per set make a huge difference when it comes to marketing success on Facebook.
Why? Because Facebook's algorithm needs something to test against within the audience. If your prospect hasn't included more than one in the past, then Facebook's algorithm will struggle to provide optimal results.
Help your prospects think in sets of two to four.
When your prospect's ads per set fall within this desired range, it gives Facebook more data to work with.
It helps the algorithm provide your prospect's company with optimal results.
As you audit your prospect's Facebook Ads account, take notes on how many of their campaigns have fallen short when it comes to ads per set. Then, get ready to have a conversation with them about Facebook ads best practices.
Is Your Prospect's Ad Quality Really Quality?
Marketers who craft great ads know how to seamlessly tie their value proposition to their creative and copy, but this proves easier said than done.
When it comes to ad quality, you need to objectively analyze how well your prospect's ads perform in these respects.
What's an easy way to do this? Ask yourself this question as you analyze each of their ads: Do I need more than three seconds to "get" this ad? If the answer's yes, then their ad quality just isn't there.
Why this test? Today's online users have notoriously short attention spans, three seconds might even be generous in many cases.
If an ad takes too long to understand, or requires more than one read-through, it just isn't going to perform well. Ad quality always has and always will be linked with ad performance.
Help Your Prospect Understand that Ad Quality & Ad Performance Are Linked
While you don't want to insult your prospect by ripping apart their past campaigns, you do need to help them see their previous marketing in an objective light.
During your audit, watch out for things such as performance differences when it comes to:
1. Short copy versus long copy
2. CTA versus no CTA
3. Image variations
These criteria will give you an indication of what their target audience responds to. It's crucial that you recognize both the strengths and weaknesses of particular ad sets, so that you can help your prospect adjust and improve upon them.
While performing your audit, you should also ask yourself questions such as:
-Does the ad look appealing in a variety of different placements?
-Which forms of creative did you use? Image, video, something else?
-Do the creative and copy match?
-Does the video or image contain too much copy?
-Was the headline thought out or just lifted from the landing page?
-Do you have an immediate and clear understanding of what the promotion is based on the text and headline?
You'll be amazed by how much insight you gain through this objective analysis. Take careful notes on everything that you learn. You'll need to use these insights to craft a persuasive proposal for your prospect.
Ready to Craft a Bullet-Proof Proposal?
As you go through your Facebook ads audit, it's crucial that you document all of the insights that you gain. It's also essential that you share this information with your prospect in a convenient, professional manner.
One tried and true method remains creating two Google documents. Use the first to record notes and comments. Then, use the second to consolidate your notes into a persuasive narrative that you'll share with your prospect.
After you've completed your full audit, invite your prospect to review and comment on the Google Doc containing your narrative. That way, they can add notes and questions as they read through each part.
As you become more proficient in performing these audits, create a template to streamline the process. There's no need to reinvent the wheel.
Are You Ready to Rock Facebook Ads Audits?
You've got the knowledge-how and the tools you now need to a rock a Facebook ads account audit, so what are you waiting for? It's time to start signing up new clients with irrefutable evidence and solid industry knowledge.
Ready to improve your digital marketing strategies so that you can add more value to your agency? We're here to help. 
Owner and Chief Marketing Officer, Jason Hall, and his team specialize in creating brand awareness / traffic and lead generation / marketing funnel and conversion optimization, while utilizing the appropriate marketing channels available within your industry. With diverse clients throughout the world, Jason's team is well connected within many industries to assist with your marketing strategies. With no long term contracts and various levels of service, Jason's team will increase the quality of your online traffic, leads, and sales.
Free Website Audit Tool
See how well optimized a web page, landing page, or blog post is for an exact keyword or phrase
About the author...
Located in the heart of the Emerald Coast - Destin, FL, founder and Chief Marketing Officer, Jason Hall, and his team specialize in creating brand awareness / traffic and lead generation / marketing funnel and conversion optimization / and PR campaigns, while utilizing the appropriate marketing channels available within your industry.
With diverse clients throughout the world, Jason's team is well connected within many industries to assist with your marketing strategies. With no long term contracts and various levels of service, Jason's team will increase the quality of your online traffic, leads, and sales.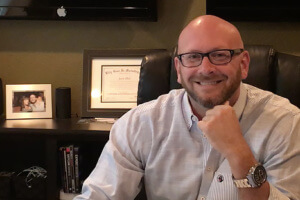 Request a digital marketing strategy session today and we'll show you what you've been missing!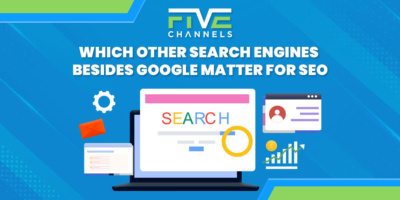 Are you struggling to improve your online presence and boost your website's SEO? Google is the most popular, but optimizing…