Did you see the world of PPC marketing shake in 2018? How about how Google processes over 40,000 searches a second? These facts alone prove the value of Search Engine Optimization (SEO) and Pay-Per-Click (PPC) campaigns for your business.
Google updated their algorithms a total of 12 times over eight months, with 9 being landscape changing updates. Mobile-First Update, Video Carousels, and impactful "Medic" updates are a few of them.
Are you looking towards 2019 for your paid search? How about for SEO? Knowing the trends early gives you time to prepare. There's change in the industry that can even throw you off if you're not careful.
First, let's take a look at PPC trends coming our way.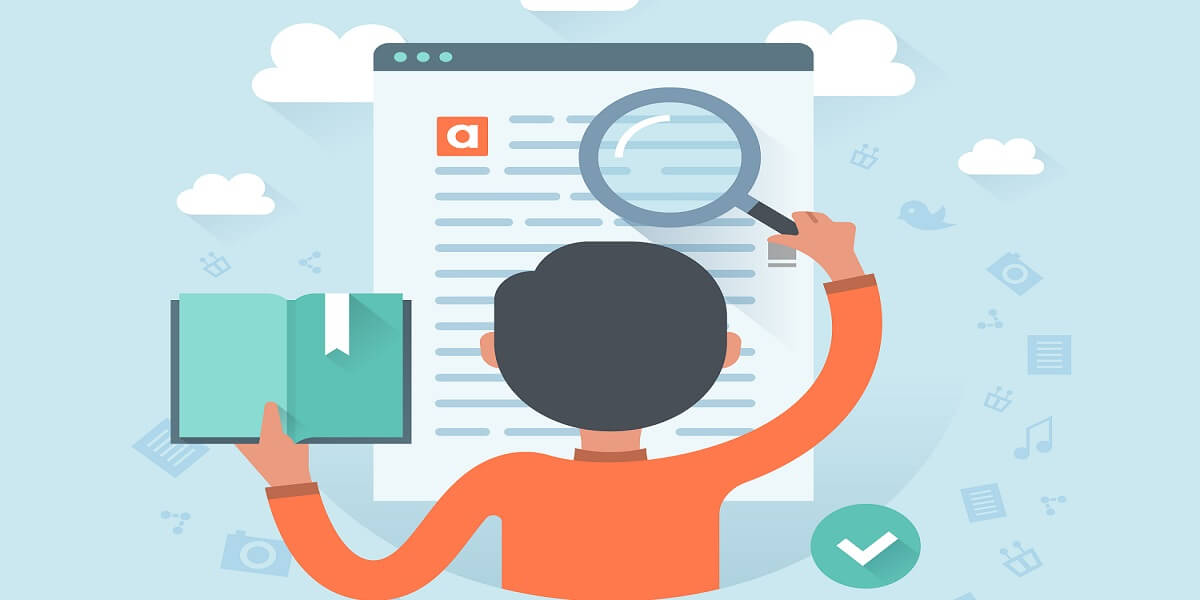 Trend 1: Audiences: Keywords are Not Dead… Yet.
The movers and shakers of the PPC industry are declaring 2019 as the death of keywords.
For the longest time, marketers like us relied on laser-targeted keywords. We use them to get our messages out. People tout customer segments as the dominant strategy of the future.
However, this notion isn't necessarily true. Here's why.
When there's a paradigm shift in the industry, one year is not enough. You can't end something as foundational as the keyword that quickly. Chances are the realistic "death" of the keyword will be in 5 years, rather than next year.
Even then, how do you prepare for the shift in PPC ads? Start focusing on your customer segments.
Audiences or customer segments should categorize into the demographic you need for your paid search advertising. If you want to get further success on your campaigns, you would want to customize your strategy. You need to speak to your various audiences and contextualize their buying cycles.
If you want a campaign that performs well, better audience targeting works. People exaggerate the death of the keyword in paid search advertising. It's in its late stages sure, but it's not dying any time soon.
Trend 2: More Goals Than ROI in PPC Ads
For the longest time, pay-per-click marketers like us valued return on investment (ROI). It worked as the be-all performance indicator for our PPC ads.
It's hard to blame anyone since ads tend to be expensive. You want to get the money you sink into every ad back, and then some. You should hedge your bets that this is about to change in 2019.
The expectations for PPC marketing's growth will make it more workable. There will be more goals other than ROI.
While there's a lot of purposes where PPC gets much use, expectations are that people will broaden it further in 2019. It won't be all about ROI.
From the high-performing text ads, to the ubiquitous YouTube display ads, metrics will be measuring how the ad accomplishes the goal. ROI will still be valuable, but more performance metrics will get their use.
This level of nuance is critical. Not every marketer's intent is about earning more money, and yet the industry revolves around it. Strategy segmentation will aid us in understanding how we can improve our clicks.
2019 will show us that profit is not the answer we need on paid search advertising all the time. It can be, but it shouldn't.
Trend 3: Automated Future for Paid Search Marketing
Google launched responsive ads as a way to help everyone take care of their advertising. The idea is to allow ads to work for every business that wants to use it. In this vein, their goal is to provide better chances to successful ad campaigns.
Why should it matter to you? Google is pointing us to a future of better automation. The search engines gear us towards smarter features, which can improve facets of search advertising.
Google Ads will keep improving to bring better built-in automation. They want us to focus more on their native offerings and rely less on third-party products to use. Their machine learning capabilities improved too!
All the changes that Google implements prove that, given the proper guidance, they want us to pave the way for their automation tools.
People are still not comfortable with leaving the entire job to an algorithm. That's why it's not smart to count on full-automation any time soon.
Marketers should future-proof their PPC tactics. They would need to start processes that wrestle control capabilities from the stakeholders. In exchange, we should provide a way to receive information on every step of the pay-per-click process.
Also expect Microsoft's Bing Ads to follow soon enough as well.
Trend 4: More PPC Branding
People criticize paid search advertising for its lack of branding efforts. Pay-per-click marketers thumbed the ROI too much. As said before, we need to shift away from this focus.
One way to do it is branding. Building our business' brand through our PPC ads should encourage customer loyalty. It needs to show to customers that we care, rather than we want to shake the coins out of their pockets.
This level of customer loyalty will give our advertising the tools we need for better CTR. With the advent of AdBlock software, it's important to show a better impression to audiences. We want them to see that we are worth our space in their screens' real estate.
PPC marketing needs to show how much we understand our customers further than it did before. 2019 will be the year that branding on PPC will allow us to dominate better and reach the right people with a message that fits their needs.
Our PPC branding should be taking care of commercial and high buyer intent queries after a while. Loyalty, and sales, will come if people see that you understand them as a person. Our advertising should reflect that in its entirety.
Trend 5: Take Advantage of E-Commerce
E-commerce is booming. Amazon is priming itself to compete with Google with searches. 2019 will define how we can take advantage of the growing alternatives to Google.
People tend to use Amazon as much as Google to search for product information these days. This means PPC spending will have better diversity. Taking advantage of this diversity will improve our chances for successful PPC strategy.
As an example, Google is pushing its mobile-first agenda for a few reasons. One is to provide a better local e-commerce catalog ad in an easy to scroll format.
Facebook has been improving its storefront templates. It works on its storefront and carousel ads' ease of use too. Pinterest is starting to use pins to allow direct purchases.
All these improvements are there to push e-commerce into the fore. The growth of consumer packaged goods (CPG) allowed better formats in PPC.
2019 will be the year when pay-per-click marketing focuses more on e-commerce marketing. This will then allow us to improve the precision of our ads. We will be able to personalize many aspects to improve our targeting strategies.
Trend 6: Social Media, Mobile, and Multi-Channel Advertising
Social media spending is growing. We can expect paid search advertising to latch further onto these platforms.
Facebook is making an imitation of how Google works its paid search marketing. Its leverage on more than a billion users and exponential growth year-in make advertising in it super valuable.
Instagram is also another winner in the social media advertising sphere. It's a combination of a few things that propel its value, and influencer marketing and ubiquity in mobile platforms are the top.
The higher value of the social media in 2019 means we as PPC marketers need to rethink. Our cross-channel advertising efforts need more work. We need to think more about mobile content.
Mobile content is taking a stranglehold of high conversion paid search advertising. Platforms have added various ways to leverage the tools within these mobile devices.
Even with all these improvements, do you know which ad strategy is winning? It's video ads.
The mobile share of global video plays in the first quarter of 2018 clocked at 58%. Google has been encouraging its advertisers to invest their PPC ads budget in this trend. By 2019, the value of video ads will grow even further.
Trend 7: Mobile Voice Search is Upon Us
While we're on the subject of mobile devices, in 2019 we can expect a parallel growth of voice search.
The advent of voice search got hype from its advocates for more than half a decade now. Still, it probably won't be the dominant search medium in 2019. We need to prep soon, though.
Projections say that it will reach a 50% share of all mobile searches by 2020. What does this mean? This means we should adjust our paid search advertising efforts.
As mentioned before, Google has been improving its machine learning capabilities. As pay-per-click marketers, voice search and other AI-based features should get leveraging. We're getting closer and closer to being able to do everything with AI.
With this explosive growth of tech, we need to add new skills that AI cannot do to make ourselves relevant. New-market discovery and segmented competitive analysis are must-have skills in anyone in the PPC industry.
Trend 8: Refocusing Our Ads Message
With all the tech advancements we reference for the PPC marketing industry, we need one thing. We need to optimize what type of ads will get our message across. The value of the message is as essential as it ever was during its inception.
Do you want to make sure that your message gets across? Even in 2019, the cohesion of your PPC ads' message is king. Responsive search ads, text ads and all the elements in them should lead to cohesion.
You still need to use all the extensions that will fit your advertising intent. You still have to consider how to use all the description lines. You still need to do the traditional A/B testing to maximize your headlines.
The point is, you need to make sure to keep your skills sharp. At a time where automation can displace you, forgetting the basics is the last thing you want.
Trend 9: Out of the Box CPC Strategies
By 2019, you can expect a lot of paid search marketing verticals to get more expensive. The trouble comes from the fact that many verticals tend to be competitive. There are keyword CPC that can cost a whopping $100+ vs. its $15 value 5 years ago.
If you want to maximize your profits on your expensive verticals in 2019, you need to be extra smart. Deal with your paid search advertising with irregular techniques like remarketing.
Use remarketing techniques. Combine them with social media's reach to get something special. You can get PPC ads with strong CTR and low cost.
Being smart in finding ways to save your PPC budget can yield not only more ROI. It opens up newer channels for you and power up your multi-channel ad strategies.
Trend 10: Improving Attribution
Improving attribution models is going to be more critical than ever in 2019. The internet's multi-channel advertising means we're not in a bubble anymore. It's not all about Google.
Put into consideration that different touchpoints produce different paid search marketing results. This is about to get more complicated with the emergence of Amazon as a search platform.
As a PPC marketer, you need to keep adjusting your attribution models, so you can see which touchpoints work the best. Sure, it's easy to coordinate a multi-channel ad experience these days. It's still hard, however, to report on ad silos.
Fine-tuning models is as relevant as ever in 2019.
The Overall Message of 2019 PPC
Do you want to know the truth about paid search trends in 2019? Paid search, despite all the automation efforts, will still be human-centric.
It is still us marketers who will craft the experiences. It's us who will direct the flow of our PPC efforts.
Should you use all automation efforts in your advertising? 100% yes.
Should you let automation do everything for you? 100% no.
Guide your PPC ads efforts with skillful cross-marketing strategies. Go for audiences rather than keywords. Learn how to improve your ad models.
Now that you understand what trends will most likely occur for PPC in 2019, let's focus on SEO for a bit.
How SEO Will be Affected in 2019
SEO enables every business owner to take advantage of search engine traffic. It can also mean the difference between a so-so digital marketing strategy and a stellar one.
SEO depends on a lot of variables, many of which change. Google's algorithms aren't necessarily set in stone, and keywords which are popular this month might not be popular the next.
For this reason, every SEO marketer needs to stay on top of the game. One way to do this is to anticipate and track SEO trends.
You don't have to be a data analyst to do this, just willing to do the research. Here are some of the latest SEO updates you need to have on your radar for 2019.
Trend 1: Page Speed is Everything
In the world of digital marketing, what's called "user experience" really matters. User Experience (UX) refers to how awesome an experience your site can deliver to visitors, first-time or returning.
In general, there are a few things which can influence user experience. Visual presentation can influence how a visitor feels about your site, and if they stay.
Images, video, and other multimedia can keep a visitor on your site or send them away fairly quickly. A well-designed, responsive site is more likely to keep visitors than send them elsewhere.
The same goes for sites with well-written, highly valuable content. This content should be easy to digest and relevant to specific searches.
Lastly, your site should load quickly. Nobody has time to wait around for a site to load, even if that "waiting window" equates to three seconds.
Google has yet to declare page speed as a definitive metric in ranking listings, but page speed can impact your bounce rate. A bounce rate refers to the number of visitors who drop by your site, and then leave immediately, without clicking elsewhere on your site.
If your slow loading site is contributing to a high bounce rate, Google might be noticing. Keep in mind that it wants to ensure it offers the best of the best to searchers, and that means populating listings which maximize UX.
Page speed will become even more critical in 2019. Make sure your site is fast-loading to approach a higher ranking.
Take advantage of this SEO trend by ensuring your site loads quickly. You can test your site's current loading speed by visiting a number of sites.
A good place to start is PageSpeed Insights. This is a Google-affiliated site analyst which can analyze the content of your site and populate suggestions for improving speed. Input your domain into the search bar to see what comes up.
You may also want to ensure that your mobile content is on par with visitors' speed needs. If a site isn't adapted for mobile use, it might load more slowly. Ensure that your site is mobile-responsive.
Lastly, certain web hosts and platforms may be hindering your ability to give your visitors fast-loading content. Consider changing up your host if need be.
Trend 2: Amazon is Becoming E-Commerce Google
You may be thinking here, "What does Amazon have to do with SEO?"
In many ways, Amazon functions like Google in the e-commerce world. People navigate to Amazon, type a product keyword into the search bar, and browse results.
In a lot of cases, users won't even bother searching on Google to find specific products. They will bypass the search engine giant and go straight to the warehouse provider.
This is crucial. After all, Amazon sells over 500 million products worldwide, and these products are incredibly comprehensive, ranging from food to cookware to beauty products.
If you sell a "tangible" product, rather than a service, Amazon search should be foremost in any digital marketing strategy. Optimizing listings for Amazon searches may mean taking advantage of a vast segment of the consumer population.
Marketers should ensure their Amazon product listings are optimized for high ranking. Luckily, this isn't too different from what you already do for Google!
Every optimization strategy should begin with solid keyword research. Use Amazon itself to get a sense of the product keywords people are using to find products like yours.
Optimize product titles and descriptions for these keywords. Ensure you use high-quality, accurate product photos. Respond to customer questions and reviews, this part is vital.
Trend 3: Mobile Matters
Statistics anticipate over 5 billion people will have access to a smartphone by 2019.
What's more, mobile devices give users the ability to search for information on the go. All we have to do is turn to Siri to tell us where the best ice cream is, what shoes we should buy, or what the weather is going to do later.
SEO marketers are already well aware of the value of their mobile audience, but this value is only likely to soar in coming years.
For one thing, Google is implementing mobile-first indexing. This is just a fancy way of saying that Google, too, is finding better ways to cater to its mobile users.
It also means Google will be using the mobile version of your site when ranking your content.
If your mobile version isn't up to par, this could significantly impact your rankings. It could also simply impede valuable traffic. If your site isn't optimized for mobile use, visitors are far less likely to linger, even if you have a highly ranked site!
Ensure your site is mobile responsive. This means that its content will shift to adapt to every device's screen size.
Marketers should also integrate media which loads quickly for mobile users, including video. Page speed, as mentioned above, is a key component of the mobile experience.
Test out your own mobile version, too, and do so consistently. Note what's not working, and what is. Consider modifying your design and even your content to cater to your mobile users.
Trend 4: High-Quality Content
This has always been a staple of high-performing SEO campaigns. Yet the SEO marketplace is getting pretty crowded. Google's standards are getting higher, even when it comes to its staples.
What's more, consumer preferences are shifting, as users are less likely to jump for clickbait.
They are also more skeptical of content which isn't valuable to them. They will easily close the door on content that feels contrived, uninspiring, and low-quality.
Google prohibits "automatically generated content" and urges web developers to write content for users, not for search engines. In other words, it will see past any content that isn't aimed directly at your users.
Sites with high-quality content are more likely to rank highly.
Don't drop the ball when it comes to content generation. Make sure the content on your site is relevant, easy to read, and well-written.
You may wish to hire a content developer and writer to ensure your copy is meeting the standards of your users. Spending time with your company mission and marketing goals can also help you tighten content.
Consider starting a blog, too. Blogs give you more material for optimization purposes.
They also give you a chance to inform your visitors about useful, relevant things. Blogs can keep visitors on your site and even generate more conversions.
Trend 5: Video Content
Content may be king, but video content is supreme. Consumers will always be fascinated by video content for the simple reason that it is engaging.
If it delivers useful information in a short, entertaining fashion, all the better.
This doesn't mean businesses which dominate YouTube will rank higher. It does mean, however, that high-quality video content can drive traffic to your site.
Incorporate high-quality video on your site. Share video clips on social media. Consider starting a YouTube channel to drive visitors to your site.
Study video content of competitors, too, to get a sense of how they are attempting to engage with potential customers. Use this information to craft content that goes above and beyond.
Final Thoughts
If it isn't already, search engine marketing and successful PPC should be a key component of your digital advertising plan.
A successful digital marketing campaign can grant you the site traffic you crave. It can also establish a solid online reputation customers can trust.
Be mindful of upcoming trends in order to keep pace with this changing industry. Anticipating trends and updates, and responding to them, can help you preserve high rankings.
If you need more insights on PPC marketing, SEO, and digital marketing strategies, visit us at Five Channels. Five Channels combines the experience of a team of digital marketing and traffic channel experts. What you get is more leads and more sales! Get more insight with a free review here.
Owner and Chief Marketing Officer, Jason Hall, and his team specialize in creating brand awareness / traffic and lead generation / marketing funnel and conversion optimization, while utilizing the appropriate marketing channels available within your industry. With diverse clients throughout the world, Jason's team is well connected within many industries to assist with your marketing strategies. With no long term contracts and various levels of service, Jason's team will increase the quality of your online traffic, leads, and sales.
Free Website Audit Tool
See how well optimized a web page, landing page, or blog post is for an exact keyword or phrase
About the author...
Located in the heart of the Emerald Coast - Destin, FL, founder and Chief Marketing Officer, Jason Hall, and his team specialize in creating brand awareness / traffic and lead generation / marketing funnel and conversion optimization / and PR campaigns, while utilizing the appropriate marketing channels available within your industry.
With diverse clients throughout the world, Jason's team is well connected within many industries to assist with your marketing strategies. With no long term contracts and various levels of service, Jason's team will increase the quality of your online traffic, leads, and sales.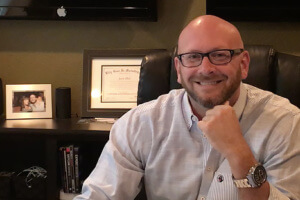 Request a digital marketing strategy session today and we'll show you what you've been missing!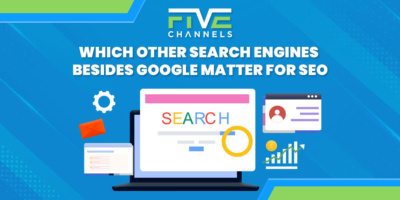 Are you struggling to improve your online presence and boost your website's SEO? Google is the most popular, but optimizing…