Over 50 percent of all businesses rely on content marketing for customer engagement. There's a reason for this, it works!
Just a decade ago, content marketing was still thought of as a buzzword. However, it is now part of mainstream marketing. It's also essential for reaching your customers organically.
The question that most business owners have is, what's coming next?
It's time to talk about upcoming content marketing trends moving forward. Once you know what they are, you will be prepared for what's coming next.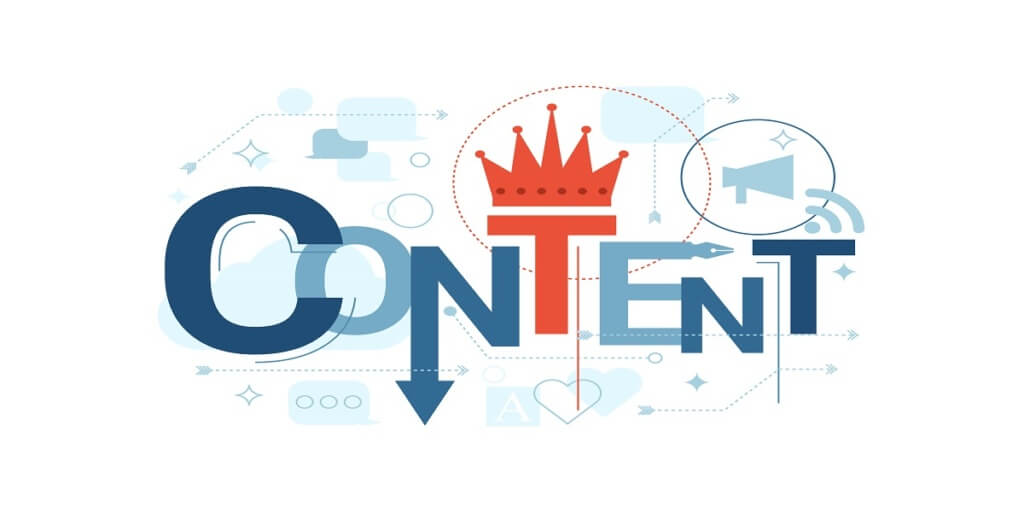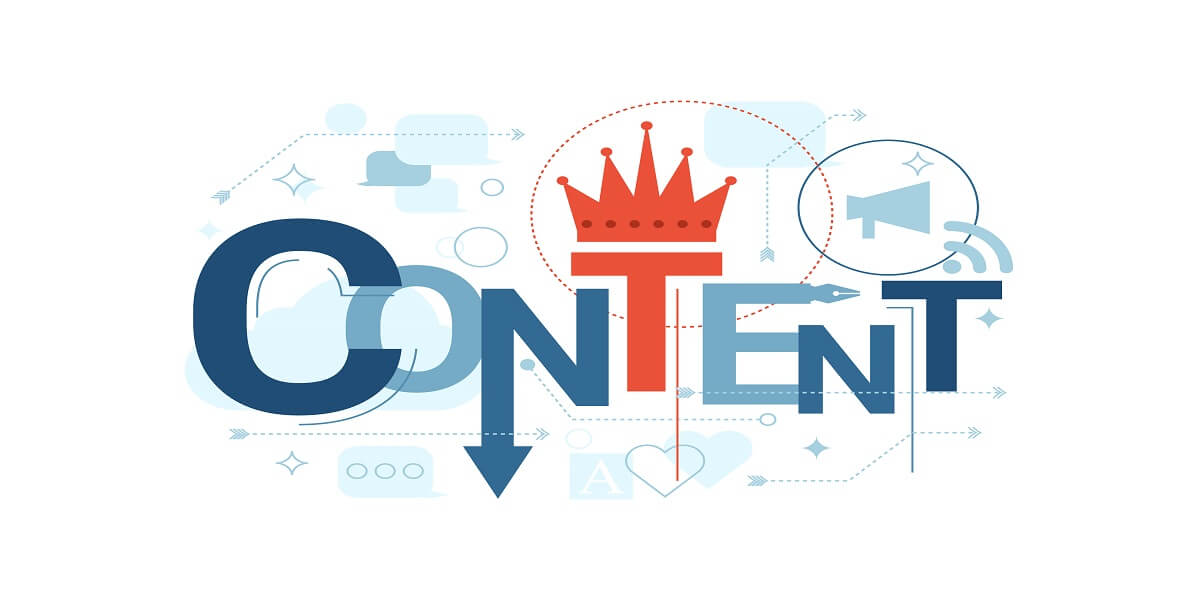 The Age of Long-Form Content
In the very immediate future, long-form content is going to be more important than ever before. Search engines are now rewarding lengthier posts in search engine results. Readers are also searching for more trustworthy sources.
In general, your content should be 2,000 words or more to fall into the category long-form.
Not convinced it's necessary?
After reviewing 100 million articles, it was revealed that long-form content received more social shares than short-form content. Also, the longer your content is, the more likely it's going to be shared.
Remember, the point of long-form content isn't to waste your reader's time. Instead, it should provide thoughtful information that serves as a quality resource.
By doing this, readers and search engines will favor your content, and you will show you are an authority on the subject. While it's easier to create short-form content, long-form content is well worth the investment.
Value Marketing, Transparency, and Authenticity
When it comes to marketing of any type, value, transparency, and authenticity have always been important.
However, if your content doesn't reflect this accurately, then the value you want to bring to your target audience, the mission of your company, and your brand's voice, could be lost.
If you aren't convinced, consider the following: 86% of consumers state authenticity is a key fact that leads to a purchase. Also, 73% of consumers have stated they are willing to pay more for products from companies that offer total transparency.
It goes without saying that companies that aren't offering transparency, or that create inauthentic content, are going to suffer moving forward.
The purpose of content marketing has never been just to sell your products or promote your brand. Instead, content marketing is about offering your audience value in some way. This is done by entertaining them, educating them, or something else.
When you do this successfully, you are able to communicate a sense of transparency and authenticity through your content. It allows you to create a more trustworthy brand for your customers.
Get More Sophisticated
When it comes to content marketing maturity, only a small number of businesses have achieved the "sophisticated" level.
The question you probably have is, "What needs to change?" If you want to move from mature to sophisticated, you have to take specific steps.
You need an accurate measurement of your business, and you need to begin scaling content marketing throughout the organization.
What does this mean?
It means working with additional departments, such as sales, customer service, human resources, etc. to find synergies and successfully expand your efforts. It also means you have to get serious about measurement.
Live Video, Webcasts, and Webinars
Research continues to show the undeniable value offered by video marketing. In fact, 90% of people who view a video state it has a profound impact on their decision of whether they should purchase a product, or not.
Video is only going to continue to grow in importance with it, accounting for up to 82% of all internet traffic by 2021.
If you have plans to integrate video into your content marketing plan, keep the following in mind:
-Maintain a regular and optimized upload schedule
-Create mobile-friendly content
-Remain unique and engaging
There is an exceptional opportunity for growth moving forward. Take the time to figure out how to optimize your videos and reach more of your target audience.
Content Interactivity and Personalization
A large number of consumers state that content that's personally relevant is a huge factor in whether or not they make a purchase. In fact, 49% of shoppers have made an impulse purchase after receiving some type of personalized recommendation.
Also, there are several benefits offered by interactivity. It enables a brand to differentiate itself from the competition, leads to improved engagement, and helps to foster an increased sense of credibility and trust among readers.
As you continue to expand your marketing plan, you need to figure out several ways to create more personalized content that requires your audience to interact with your business or brand.
Create a Documented Content Marketing Strategy (The Right One)
Do you have a documented content marketing strategy? If not, don't worry, you aren't alone. However, now is the time to create one.
A documented content marketing strategy is the best indication of success in the future. Even if you have a strategy in place already, if it doesn't make it easy to figure out what metrics to focus on, then it needs to be revised.
With the right metrics, you have the ability to:
-Experiment and make improvements
-Measure your conversions
-Tie in your activity to your revenue
-Report the revenue to your C-suite
Now is the time to document your strategy. Without this, you may not have very much success with your future marketing efforts.
The Voice Search Revolution
Shoppers are using their smart speakers more than ever before. In fact, 42% of U.S. shoppers have referred to them as being "essential," and they are still growing in popularity.
In the near future, they are going to be an important part of day to day life. As such, they are creating dramatic changes in consumer behavior.
Do you know what this means for your content marketing plan looking ahead?
Chances are, you will begin to see more publications that are using audio content to keep up with their consumer's demand. It also means that there are also going to be new advertising platforms in use.
You need to ensure your marketing plan includes efforts that tailor your SEO strategy to respond to the various voice search demands being used.
Increased Brand Collaboration
Brands are now working together more than ever before to create all types of content. An example of this is the collaborative content created by the "Stratos" project from GoPro and Red Bull.
The ride-sharing company Uber has also used this method, collaborating with Spotify and Pandora to personalize user's rides with their favorite music.
Some of the other ways that you can use collaborative content include the following:
-Social media "takeovers"
-Collaborative case studies and research
-Podcast interviews
When brands work together to create content, the content is housed on both brand's channels, or it can be hosted on a single channel that is shared by each brand in the collaboration.
Add a Paid Promotion
This isn't something that is as important as some of the others on this list, but it's still important. While relying on organic reach and your existing subscribers is fine, if you want to expand the reach of your content, adding a paid promotion is a smart move.
Why should you rely on people to choose your content? Instead, go out there and find those who are going to benefit from seeing it. With paid search ads, and paid social media efforts, you can reach more people and achieve a more successful and comprehensive content strategy.
Chatbots
More than ever before, businesses are relying on chatbots for increasing, and personalizing, customer engagement. It is predicted that the chatbot industry is going to grow impressively as businesses reduce operating costs by using them.
Also, improvements in artificial intelligence and machine learning technology mean that chatbot features are becoming much more adaptable and likable by today's consumers.
A quality chatbot can use natural language processing and machine learning for answering open-ended questions and provide the best responses. With chatbots, you can also maintain a standard, expected level of customer service. This is one that's always friendly and never impatient.
Chatbots offer 24/7 customer service, too, all while retaining information for use down the road.
Use Influencers as Your Ad Hoc Content Team
While the popularity of influencer marketing is continuing to grow, it's also worth mentioning that several brands have started to use a reverse approach to this marketing tactic.
This means that instead of partnering with influencers for brand promotion on your channels, you invite them to create content that's displayed on your site. When you have an influencer create content on your channel, it can add more credibility to your brand.
Also, the person who created your content is likely going to start sharing it with their own audience. This results in even more visibility for your brand.
Continue to Work on Building Your Community
Community building and audience participation are highly neglected parts of content marketing strategies. For today's marketers, this should be a no-brainer. There are more options available to communicate and to build relationships than ever before, use them!
You should be initiating dialog, encouraging conversation, be available on social media platforms like Facebook and Snapchat, and participating in various niche forums. The most important thing is to help your audience form a community identity. The heart of this community should be your brand.
Capitalize on Micro-Moments
Today's consumers are usually focused on quick answers to questions they have right now.
Google has categorized these "micro-moments" into the following:
-Want to buy
-Want to do
-Want to go
-Want to know
As a result, you need to make sure you are creating content that capitalizes on these micro-moments.
How do you do this?
Answer your audience's questions. While long-form content is important, it doesn't mean that all content you create has to be so comprehensive. Don't neglect the importance of creating:
-Audio content to play as a flash briefing (think smart speakers)
-Facebook and Instagram stories
-FAQ pages
You also need to ensure this type of content is available in efficient methods and deliver it through the best channels. For example, there's no need to have a five minute explainer video on payment methods you accept. It's better suited for your FAQ page.
Match Your Content with Your Buyer's Journey
Your buyer's journey should dictate the type of content you create. This should provide information on everything from your topic to your keyword to overall execution.
Try to find a mix of attraction, engagement, and conversion-state content. However, the majority of your focus should be on that initial stage.
Content Marketing Trends to Shape Your Future Strategy
When it comes to content marketing trends for future, try to keep the tips we outlined here in mind to ensure your strategy is successful. By doing so, your business will have the best chance for content marketing success moving forward.
Are you unsure whether you can handle this on your own? Is so, there's good news: there are third-party professionals out there to provide you with assistance. In fact, you can request a free digital marketing review to get started with revamping your strategy.
Don't get stuck in the past or present. To remain successful, you have to understand and adapt the new trends that are coming. Doing so will help you remain successful, and that your content marketing strategy helps you achieve your short and long-term goals.
Owner and Chief Marketing Officer, Jason Hall, and his team specialize in creating brand awareness / traffic and lead generation / marketing funnel and conversion optimization, while utilizing the appropriate marketing channels available within your industry. With diverse clients throughout the world, Jason's team is well connected within many industries to assist with your marketing strategies. With no long term contracts and various levels of service, Jason's team will increase the quality of your online traffic, leads, and sales.
Free Website Audit Tool
See how well optimized a web page, landing page, or blog post is for an exact keyword or phrase
About the author...
Located in the heart of the Emerald Coast - Destin, FL, founder and Chief Marketing Officer, Jason Hall, and his team specialize in creating brand awareness / traffic and lead generation / marketing funnel and conversion optimization / and PR campaigns, while utilizing the appropriate marketing channels available within your industry.
With diverse clients throughout the world, Jason's team is well connected within many industries to assist with your marketing strategies. With no long term contracts and various levels of service, Jason's team will increase the quality of your online traffic, leads, and sales.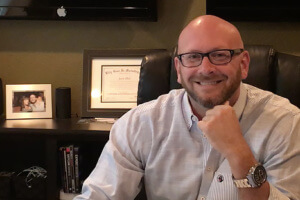 Request a digital marketing strategy session today and we'll show you what you've been missing!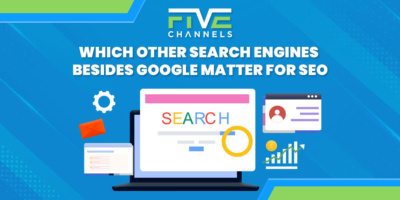 Are you struggling to improve your online presence and boost your website's SEO? Google is the most popular, but optimizing…