Not convinced of the power of social media for business? 77% of consumers currently report that they're more likely to purchase something from a brand that they follow on social media than from a brand they don't follow.
Social media has turned into a great tool for businesses of all sizes, but to really harness the power of the platforms that make up this marketing tool, you need to know how to properly use each one.
This means learning which kinds of social media posts to create, along with where and when to post them.
Need help learning how to create high-quality social media posts that are going to attract loyal customers and turn your brand into a successful business?
Let's break down how to create top posts for each social media platform.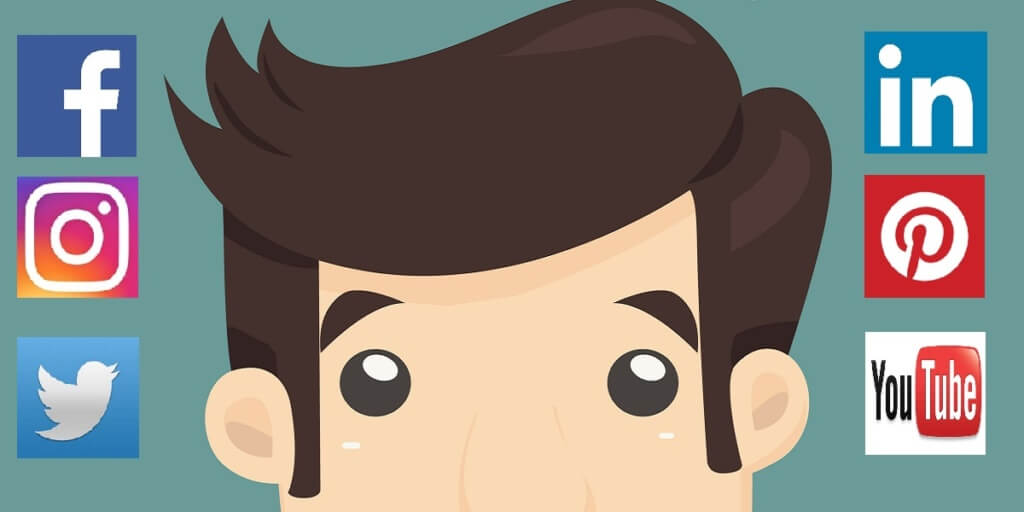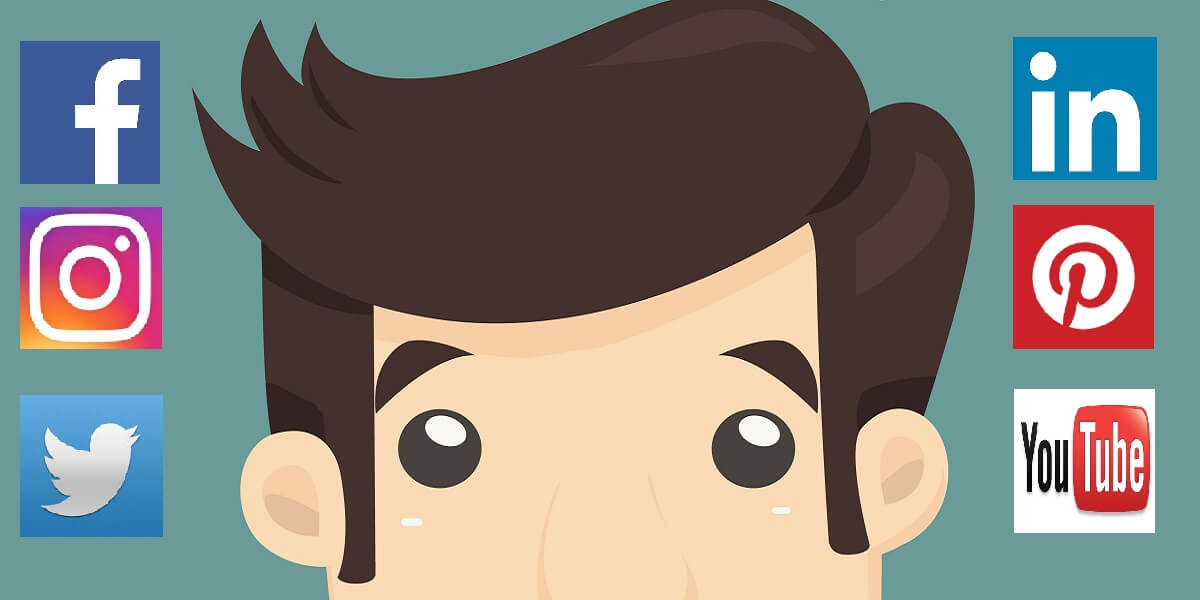 Learn How to Prioritize Social Media Platforms
Before you can even think about what to post on each social media platform, you need to figure out which platforms are best for your business.
Not all social media platforms are equal, and they each have their own niche audience, vibes, and overall goals.
Figuring out which platforms are best for your business begins by first assessing your goals. This is also going to help you develop a solid content strategy for each individual platform.
Ask yourself questions like:
– What are you looking to accomplish from this social media account?
– Are you more interested in sharing product photos or does your business depend more on video content?
– Do you need a platform on which you can provide great customer service, or are you looking to simply increase brand awareness?
– Are you going to be able to post regularly on this specific social media platform or will the content creation take too much time and money?
Depending on your answers, you'll be able to begin forming an idea of where you're going to see more success with your social media efforts.
The great news is that you don't have to only stick to one or even two platforms. Social media experts recommend choosing one or two main platforms where you're going to place most of your focus.
This is just to avoid overworking you or your marketing staff. If you can't create consistent, quality content on each platform, then you're wasting your time. So, focus on the main platforms and create other accounts as you see fit.
Understand What Each Social Media Platform is For
Do you know what each social media platform is for? The answers from the question above will help give you a clue as to what direction you should head in.
However, you still need to figure out whether or not the platform is going to fit your content goals while still targeting your ideal audience.
It helps to look at the demographics of each platform. 78% of 18 to 24-year-olds use Snapchat, while 68% of adults in the United States use Facebook.
This means that if you're trying to target a much younger audience (under the age of 24), then you might want to look into Snapchat marketing.
On the other hand, B2B companies seem to find a lot of success in LinkedIn marketing. The platform actually makes up 46% of the social media traffic that these kinds of brands generate.
Facebook, in general, is great for posting photos and for brands that depend a lot on customer service.
Paid ads through Facebook are usually pretty profitable, and the Facebook Messenger option ensures constant connection to your customers and their concerns.
Instagram is where you're going to want to head if you're trying to create a strong brand identity and show off lots of product photos.
Pinterest is another platform that's image-heavy. Use Pinterest if your audience is largely female, as it reaches 83% of women aged 25-54 in the US.
However, if your content is visual, but more on the video side, then you'll definitely want to use YouTube to post regular video content.
You should use Twitter if you're able to answer questions and interact with your target audience. This isn't a platform, however, where you're going to be able to publish long editorial content.
Cultivate Social Media Posts for Each Platform
Now that you know what to post on social media, it's time to cultivate content for each individual social platform. This is a huge part of learning how to use each social media platform correctly.
If you're just starting out, then you're going to want to take this slow and start with a really great content strategy to ensure you stay on-task and on-time with all of your publications.
Creating Content for Facebook
Facebook's purpose is to connect with your audience, and vice versa. People use Facebook to connect with friends, family, and coworkers.
This is why it's best to publish emotionally-driven and highly-shareable content. The latter is going to be extremely important in seeing success with Facebook, regardless of whether or not you decide to pursue paid ads or not.
Facebook's share function is what truly helps build small businesses on the platform. The goal on Facebook, in terms of marketing, is to try and craft content that people want to share with their friends.
Make sure you type out your captions and make them more personal and emotional than you might in a Tweet or an Instagram caption.
If you're already running a blog on your website, use Facebook as the place to post your blog updates. Also, try to connect with your customers by asking them questions they can answer in the comments.
This platform is also the place where you're going to want to post videos and live updates. Statistics show that Facebook videos have an exponentially higher engagement rate than links and images. Use that to your advantage.
Your goal should always be to build your audience and engage fans of your page.
Creating Content for Instagram
The main purpose of Instagram is for users to be able to observe. There's not too much interaction happening on this platform besides the occasional comment and lots of likes.
This means that when it comes to what to post on social media, Instagram is going to be your best bet for product photos, stories, quotes, and high-quality images of any kind.
Think about posting things like:
Product Photos: Make sure these photos are high-quality and add to the overall aesthetic of your brand.
Behind-the-Scenes Content: Instagram users love the Instagram Stories function and use it a lot. Connect with your followers by posting behind-the-scenes content on your stories.
User-Generated Content: Depending on what you sell or do, you can have your users generate your content for you. If you sell travel insurance, for example, then have your followers send in high-quality travel photos from faraway destinations.
Quotes: One quick search on Instagram and you'll see there are nearly 50 million results for #quotes. Publishing quotes on Instagram is a great way to further your brand's message and gain followers with similar values.
Regardless of what you decide to post on Instagram, you should focus on ensuring that you're creating a consistent aesthetic for your brand. Brand identity is a huge part of Instagram.
If you need a bit of help in that department, then you should do a little bit of research into aesthetic planning.
Creating a consistent them is going to ensure that your followers engage more with your content and will feel more excited to share it.
Creating Content for Twitter
Twitter's purpose is to inform people of what's going on around the world. Think of it more as a news source more than anything else.
In fact, the American Press Institute released a study that showed that over 40% of people use Twitter just to stay up-to-date on recent news. So, use the platform to cater to the interests of your audience.
Publish breaking news in your industry to help your audience connect with global happenings and your brand at the same time.
Using the travel insurance example from above, you could publish relevant travel industry news, updates on airlines, or even interesting global news in the areas where your customers frequently visit.
Twitter is also a great place to share news from your company's blog. If you're going to publish blog content, however, then it's best to always include some sort of multimedia component.
This means including GIFs, videos, or images along with the blog's link. GIFs are pretty popular on this platform. Learning how to use and create them correctly can make a huge difference in your audience's engagement.
If you're not sure how to create GIFs, then you can use websites like GIPHY or Canva. There, you'll be able to create high-quality content that's specific to your message.
Creating Content for LinkedIn
The purpose of LinkedIn is to show off your company culture. It's also the place where B2B companies tend to connect with each other in order to do business.
So, when creating social media content for LinkedIn, you'll want to focus on posts that are professional and informative. You'll always want to include an image or video.
LinkedIn did a study that showed that updates with images had a 98% higher comment rate. Posts that included links to videos also had a 75% higher share rate.
This means that if you're trying to show off your company culture, then post an update about an employee's recent achievement. Include a photo or video of that employee to really engage your audience.
If you're posting updates about your industry, include a relevant stock image that accompanies the breaking news. Your contacts are going to feel more inclined to share the post or like it if it has a photo.
Creating Content for Pinterest
The purpose of Pinterest is to inspire people. The reason why people head to Pinterest and create pinboards is that they want to create a space in which they can cultivate their dreams and aspirations.
What you'll need to keep in mind here is the type of photos that people publish on Pinterest. Unlike Instagram, most of the photos on Pinterest are vertical.
Rather than simply uploading photos for people to pin or share, it's best to create informative content that can really engage your target audience. You can do this easily by creating helpful infographics or photo guides.
Infographics are great, as they're highly shareable, and often end up on blogs that will help you in your link building efforts.
Photo guides work great for delivering content of high value to your audience. Make sure you take high-quality photos, though, as users on Pinterest are looking for stunning images.
Similar to creating GIFs, you can head over to a website like Canva to browse their pre-made Pinterest or infographic templates.
There, you'll be able to change colors, texts, photos, and more to create customized infographics ready to upload to Pinterest.
Creating Content for YouTube
The purpose of YouTube is to share video content. While it is a social media platform, it's usually better when you incorporate it as part of your video marketing strategy, rather than your social media market strategy.
YouTube is a great place to post weekly updates and how-to's if your business model permits it.
If you're a local ice cream shop, for example, then create short how-to videos surrounding your ice cream flavors. Publish recipes that include your ice cream or show users how to make one of your best-selling flavors at home.
If you're a business that sells a service instead of a product, then you can use YouTube as a place to provide your audience with tutorials.
This is especially great if you sell something like software that people tend to have questions about.
The key to success with YouTube lies in publishing consistent content. So, make sure you have enough time and manpower to dedicate to this platform before crafting a video strategy.
Social Media is Only Part of Digital Marketing
Learning how to optimize your social media posts for each platform is just a small part of digital marketing.
First, you'll need to understand how to create a target audience, identify the kinds of keywords and hashtags you're going to try and use, and then put all of that into a solid social media marketing plan that can propel you to success.
Does that sound like a lot of work? It can be if you don't have the right team behind you. If you're looking for help with your digital marketing and social media efforts, then we've got you covered.
Sign up for a free digital marketing review today to learn about what you're doing right and where you can improve. This is going to help you drive leads, increase traffic, and maximize your revenue.
Owner and Chief Marketing Officer, Jason Hall, and his team specialize in creating brand awareness / traffic and lead generation / marketing funnel and conversion optimization, while utilizing the appropriate marketing channels available within your industry. With diverse clients throughout the world, Jason's team is well connected within many industries to assist with your marketing strategies. With no long term contracts and various levels of service, Jason's team will increase the quality of your online traffic, leads, and sales.
Free Website Audit Tool
See how well optimized a web page, landing page, or blog post is for an exact keyword or phrase
About the author...
Located in the heart of the Emerald Coast - Destin, FL, founder and Chief Marketing Officer, Jason Hall, and his team specialize in creating brand awareness / traffic and lead generation / marketing funnel and conversion optimization / and PR campaigns, while utilizing the appropriate marketing channels available within your industry.
With diverse clients throughout the world, Jason's team is well connected within many industries to assist with your marketing strategies. With no long term contracts and various levels of service, Jason's team will increase the quality of your online traffic, leads, and sales.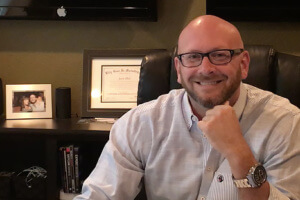 Request a digital marketing strategy session today and we'll show you what you've been missing!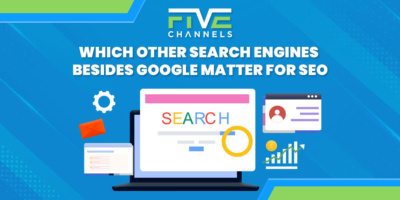 Are you struggling to improve your online presence and boost your website's SEO? Google is the most popular, but optimizing…