"Success is a result of small efforts repeated daily." – Robert Collier
Consistency is a major factor when it comes to providing the best product or service for your customers. While creativity and "going against the grain" is praised as a virtue, human beings naturally gravitate toward order. Therefore, while you can still try new things, you should establish some sort of consistent output that people can rely on, including for the content you publish.
Consistent content trains your audience to look for your outputs. One of the major problems with consistency is figuring out what to post. This is where a content calendar comes in.
A content marketing calendar saves time and guesswork. When you know what you'll be working on, you can allocate your time to making it as good as possible. Planning the subject matter, types of content, publishing locations, and dates increase the chances that it will actually get done.
This post will help you fill your schedule with sixteen types of content that influence engagement.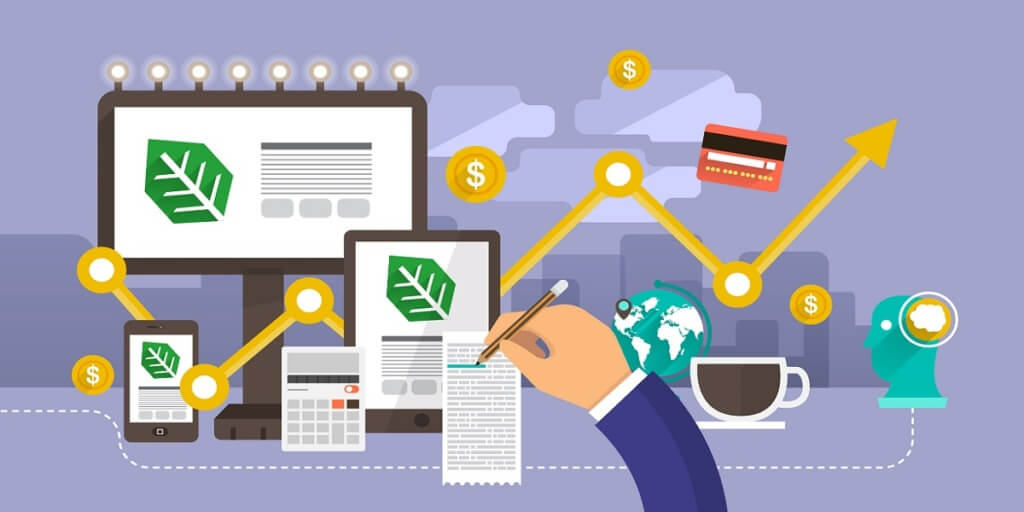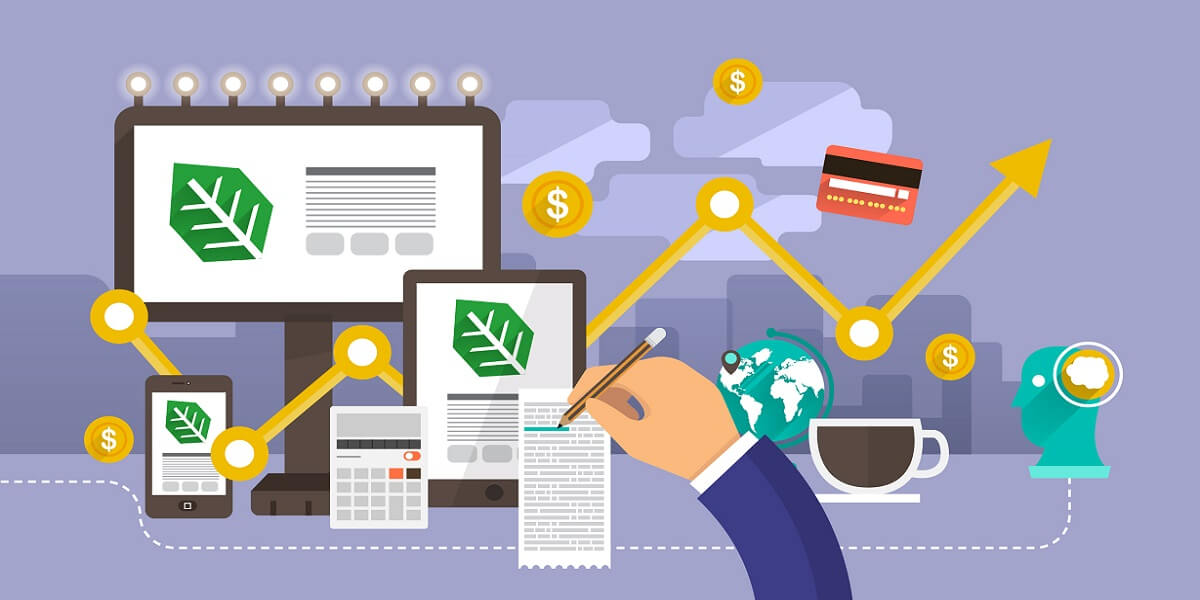 How to Create a Content Calendar
A content calendar lays out all the topics you plan to cover over a monthly period. They can stretch from one to six months and cover daily and weekly posts. To create your content calendar, follow these steps.
Choose Where to Post
Where does your audience interact most?
While there are several places to choose from, it might not be in your best interest to post to all platforms. Knowing the demographics of your audience and the platforms they like will help you narrow your focus.
For solopreneurs, limiting your platforms can maximize the effectiveness of your reach. Performing well in one place is better than not performing well across several platforms.
Use Evidence to Create Topics
Before you plan out a year's worth of content, know what works first. Which of your published content is garnering the most engagement? If you don't have a lot of content, check out your competition. Creating similar content to them can start you down the path of discovering what works best for you.
Use keyword research tools like Google Trends and Answer the Public to find topics your audience is searching for.
Select Publishing Dates
Once you know the subject and location of your content, it's time to select a posting date. Keep in mind the timeliness of your content. If you dabble in current events, you don't want to wait months before you post new info.
What is your content strategy? Are you posting long-form weekly with daily content sprinkled in? The items on your calendar should include the title, publish date, type of content, type of media, and the publish location.
Review Regularly
Don't leave your calendar on autopilot. Create a way to track what's working and what isn't. Likes, shares, new follows, and comments are some ways to tell if your audience is responding to your content.
If it's your first time creating your content calendar, schedule time to review the effects of your content. Limit your plan to 1-2 months so that you can pivot quickly if you discover a more promising avenue.
Types of Media and Content
The means of content marketing online exist through different types of media. Some of those are video, blogs, audio, email, and social media. The media you choose is like a choice of paint and brushes for an artist. The content is the art you choose to create.
The type of content you generate will also depend on the media. For example, if you want to create a how-to guide, the effectiveness of the guide will differ for audio vs. video.
Expand your content's life by posting in long-form on one platform and recycling it in small parts for others. Wherever you post, be sure to make media native to the platform.
Now that you understand the media available, let's delve into the sixteen types of content you can add.
1. Images
If the one billion monthly Instagram users are any indication, images are a pillar of content marketing. Adding an image to your content improves its chances of being viewed and shared. Visual content captures audiences that don't want to spend time reading long posts.
That being said, illustrations and photography can supplement written content. It gives you an opportunity to tell a story in a more complete, emotional way. Emotionalizing your content makes people connect to it more, which leads to more shares.
2. Vlog
Vlogs are a way to share tutorials and information in a visual and auditory way. They also are a way for the host to share a more intimate view of their day-to-day life. In the earlier days of YouTube, all the videos were considered vlogs. Now when you see this term, the viewer can expect a long-form video that may or may not share information.
3. Interviews
An interview with someone in your industry is a simple but great way to generate content. It adds interest for your audience and gains the attention of the audience of the person you are interviewing. Video, audio, and blogging are great mediums for interviews. You can then take small segments like quotes and blast them all over your social channels.
4. Lists
There is a hot debate on listicles. No matter your feelings, they are a great way to organize content. Your audience is constantly blasted with information from every angle at every moment of the day. With so much demand on attention, a concise document with bullet points relays information quickly.
Listicles don't have to be watered down or oversimplified. Any subject, well-researched and well-written, is valuable to the reader.
5. How-To's
How-to's are educational content that teach your audience how to perform a certain task. They should come away with actionable steps toward their problem. "Ultimate Guides" are an example of this.
These work best in a written or video format.
6. Guest Posts
Guest posts are easy-button content for the owner of the publishing channel. By allowing someone else to post on your site, you gain access to their audience. This is a mutual relationship for the guest poster as well.
The most obvious place for guest posting occurs on blogs. You can also use this technique via video or a social media takeover.
Featuring content from another site/channel also counts as a guest post. With a few words from you, the content is fresh for your audience.
7. Templates/Checklists/Workbooks
Templates, checklists, and workbooks are necessary supplements to informational posts. These tools make self-teaching and following along with your content much easier. They're also a great way to collect email addresses when you offer a free download in exchange for an email.
Templates are blank premade tools. You fill the template to customize it for your needs. Workbooks help you think through a subject or project with a series of questions and quizzes.
Checklists lay out your objectives and the detailed steps to achieve them. They can exist as blog posts or as part of a workbook.
8. E-Books
An e-book is a great way to expound on a subject that is beyond the scope of a blog or video post. If you've created several guides under one subject, this is a convenient way to organize them. Offer your e-book for purchase, or for free in exchange for email addresses to add to your mailing list.
E-books are usually available through email download. Use social media, vlogging, and blogging as a means of promotion.
9. Courses
Courses are the mothership of ultimate guides. Extensive knowledge in any subject provides value to others. A course contains how-to's, in-depth descriptions, checklists, templates, and workbooks.
Creating this kind of follow-along guide is a great way to generate passive income. It is also a means of capturing new followers to your brand. They can be as simple, or complex, as you want. You can set up email automation where each lesson is delivered one at a time. If that doesn't sound like something you want to do, use course hosting platforms like Podia, Udemy, and WizIQ.
10. Product Reviews
A product review is a review of your own products, or of tools you find useful and want to share. Product reviews are a staple of affiliate websites. Studies show that 95% of customers rely heavily on reviews before making a purchase.
If you have a product, have an industry influencer give their honest opinion on it. This will generate traffic for you and offer more value to their audience.
A more in-depth version of a product review is called "white papers." White papers go into detail about the features of a product and how it works. You will typically find these for new technology and software.
11. Comparisons
Comparison content fits most publishing platforms. The platform you choose should greatly depend on how in-depth you want to go. Social media platforms like Snapchat and Instagram offer a visual means of comparison of products. A blog or vlog give you the opportunity to walk through the features of two products completely and say what you do or don't like.
Comparisons aren't limited to products. Use your platforms to compare lifestyle choices, philosophies, or productivity hacks, just to name a few.
12. Infographics
Infographics are a great way to visually display research information. It organizes the content in an organic, easy-to-read way. They boost understanding of difficult subjects, and increase the chances of sharing.
Infographics are optimized for Pinterest, but also do well for blog posts. The video version of this uses animation to depict what the host is talking through.
13. Newsletters
Newsletters have stood the test of time and advancements in technology. They are a way to round up your most recent content, industry data, and updates, and deliver to them to your audience in a concise way.
Email is the most popular method of delivery for newsletters.
14. Book Reviews
If you've ever experienced a problem, you can guarantee there is a book on it. Positioning yourself as a thought leader or influencer requires continued education in your industry. This means you'll comb through many texts to further your knowledge.
Share the books you are currently reading with your audience. Also, share the books that have had the most impact on your life.
Blogs are best for this format because you can go into great detail, but you can also do a series of books one-by-one through your social channels.
15. Webinars
Webinars are a combination of a workshop, a course, and question/answer session. They exist in free and paid versions, and they can be as dense or general as you like. If you are sharing general information, it should still be valuable enough to entice someone to stick around for your products.
Start by setting a date and time, and then promoting it to your audience. For webinars where you prepare a slide deck, you can recycle the content. Use the slide deck on your website and share it on Slideshare.
16. Quizzes
Quizzes are a popular form of interactive content. Use a quiz to reinforce your educational content and webinars. Quizzes are also a great way to collect data from your audience. This data can then be used to create content and solutions for your customers.
Things to Remember
The content you create should be relevant to the platform. This is the best way to maximize engagement. If you create a video in long form, transcribe it to create a blog. You can use segments of the video or the blog to post on Instagram, Twitter, and Facebook. If possible, the audio can be uploaded as a podcast.
If you make a content calendar, test the materials and don't be afraid to pivot if you want to leverage something that's working better.
To discover more ways to optimize email, influencer marketing, and user experience, click here.
Owner and Chief Marketing Officer, Jason Hall, and his team specialize in creating brand awareness / traffic and lead generation / marketing funnel and conversion optimization, while utilizing the appropriate marketing channels available within your industry. With diverse clients throughout the world, Jason's team is well connected within many industries to assist with your marketing strategies. With no long term contracts and various levels of service, Jason's team will increase the quality of your online traffic, leads, and sales.
Free Website Audit Tool
See how well optimized a web page, landing page, or blog post is for an exact keyword or phrase
About the author...
Located in the heart of the Emerald Coast - Destin, FL, founder and Chief Marketing Officer, Jason Hall, and his team specialize in creating brand awareness / traffic and lead generation / marketing funnel and conversion optimization / and PR campaigns, while utilizing the appropriate marketing channels available within your industry.
With diverse clients throughout the world, Jason's team is well connected within many industries to assist with your marketing strategies. With no long term contracts and various levels of service, Jason's team will increase the quality of your online traffic, leads, and sales.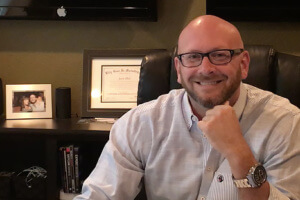 Request a digital marketing strategy session today and we'll show you what you've been missing!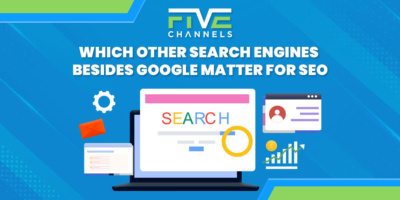 Are you struggling to improve your online presence and boost your website's SEO? Google is the most popular, but optimizing…