Writing a blog can be a great outlet for your creative writing skills. If you can monetize the blog down the road, then even better for you.
The hardest part of a new endeavor like this is getting off the ground. What's worth writing about? How do you get people to read it? How do you get enough people to read it that companies will want to pay you to write about them?
Deciding to write a blog is only the first step in a multi-step process. The next is deciding what your blog will be focusing on.
Blog ideas are easy to come by, good blog ideas are hard to come by. Here are twenty five to get you started.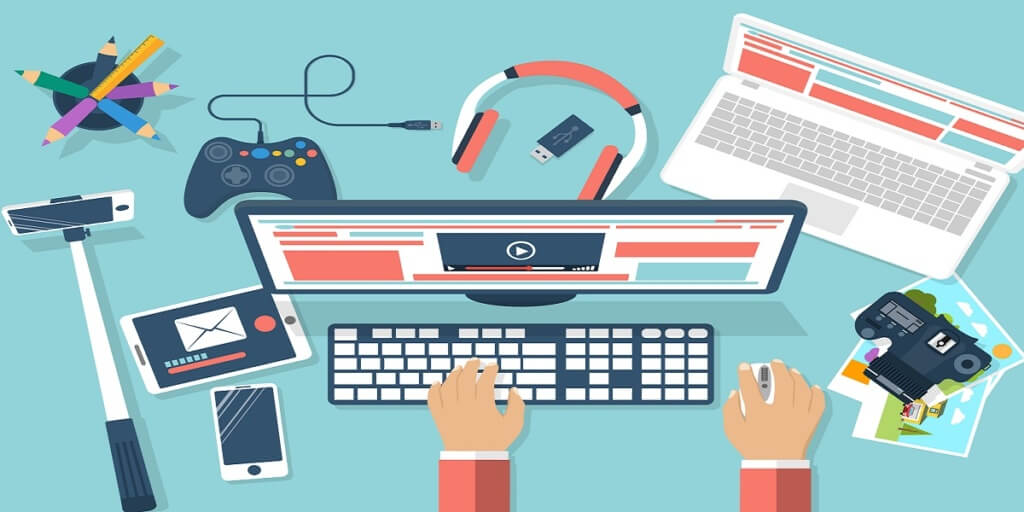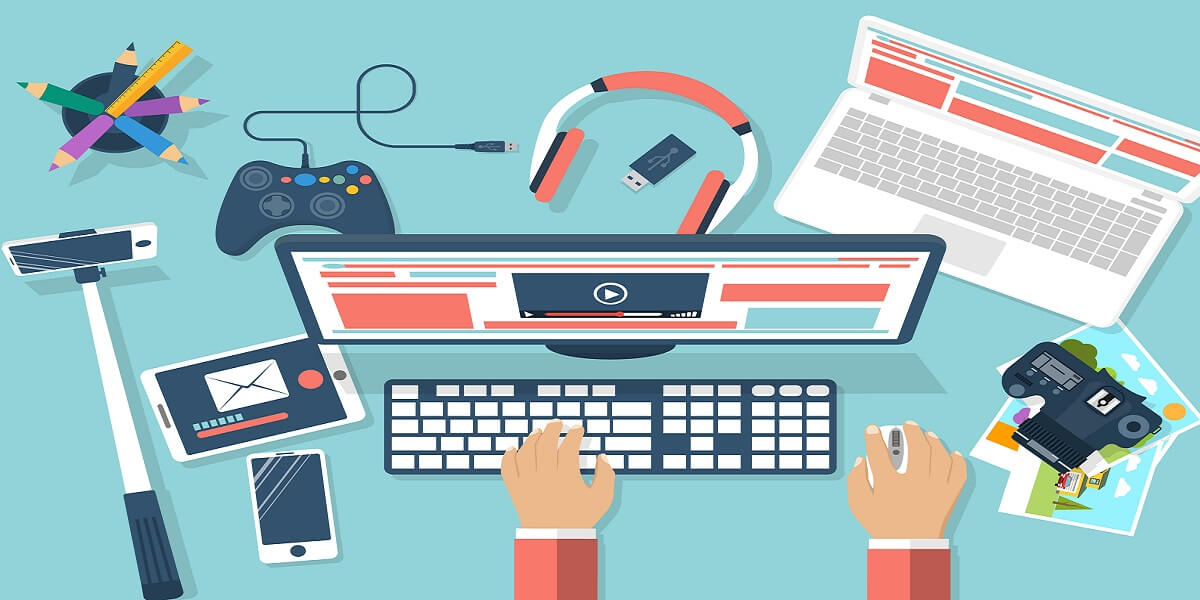 Current Events Blog Ideas
A great way to get your blog some attention is with good headlines. Here are some current event blog ideas to get the ball rolling.
1. Politics
Writing about politics is no small feat. If you don't know what you're talking about, people will eat you alive. Even if you do know what you're talking about, people will probably attack you in the comments section.
The good part of blogging about politics is that it never stops. Good or bad, everyone's got an opinion on what our president is doing, what's happening over in Europe, and how to improve things.
If you're already interested in politics, this is the perfect thing to get you started. 2019 is sure to be as bizarre and polarizing as 2018 was, and you'll never run out of things to talk about.
The only problem with political blogging is that it'll be tough to make your blog stand out among the hundreds of other political blogs and news sites. You should try and come out with a fully formed writing identity at the outset.
2. Personal Stories
Telling personal stories can be a great tactic for an already established blog, but you can do it when you're starting out too. Let your audience get to know you by writing about your life, and having a fresh take on what being a young person in 2019 is like.
Obviously, you need to be engaging and have an interesting outlook on mundane events to be able to do this consistently. This might not draw people in right away, but if you develop an interesting voice, it'll begin to catch on.
The beauty of personal story blogging is that you can pull your audience in whatever direction you want. Make them happy, sad, angry, sympathetic; whatever you're feeling that day, you can transfer onto your readers.
3. Interviews
The other side of the personal story coin is conducting interviews to tell other people's stories. If you enjoy talking to people and telling great stories through subjects, then this blog idea is for you.
You can pick whatever type of subject you want. Whether it be a former soldier, a musician or artist, a tech entrepreneur, or a fellow writer, you can give your audience a glimpse into the experience of something that they're not in.
4. Activism
If you choose to conduct interviews for your blog, you may run into activists that want to get their cause into people's consciousness. This could lead you down a road of promoting activism and charity through your blog.
It is a great way for your readers to think about the important things in life, or at least what you deem important. Talk about an array of causes to appeal to an array of readers.
Arts & Culture Blog Ideas
Writing about arts and culture may seem like a basic concept, but it's valuable. If you think you can feel the pulse of the underground, why hold back?
5. Music
Music blogs have been around since the beginning of blogging. Being cognizant of new and underground musicians requires a lot of research, but it's great to write about if you're already into independent music.
There are a lot of great music blogs out there, but most are controlled by larger publications. By starting your own music blog, you can give your readers an uncompromised view at what's at the cutting edge.
6. History
What better way to give people perspective on what the hell is going on in the world today than by showing them what's happened in the past?
If you're a provocative writer, and interested in history, you can corner a piece of this market. Not a lot of people can make history engaging, but when it happens, there's nothing more interesting.
7. Movies
Being a movie buff is a great way to gain an audience through blogs. A lot of people judge movies based on what critics are saying about them, so why not give them a hand by offering up your analysis?
Cinema is another field with lots of material, so you won't run out of things to blog about. Write about new blockbusters, indie movies, and even classic pictures.
8. Underground Arts Scene
Depending on where you live, you might have access to an underground arts scene. Artists are usually among the most interesting folks around, so there's no reason to think that they wouldn't provide you with great blogging material.
Study great art critics like Jerry Saltz and Roberta Smith to help you get to know art. Then, start going to gallery openings and shmooze with your local artists. At the very least, you should get into a gallery or two for free.
9. Photography
If you look on Instagram, beyond all the photos of cats, strange memes, and pictures of random everyday items, you might find some incredible photography.
If you are a photographer, or if you're interested in photography, you could include this in your blog. Highlight local photographers' work and use it to connect people to your community. You could also just write about your own photography and post some of your favorite pictures.
10. Books & Poetry
People sadly don't read as much anymore. Streaming and smartphones have really cut into the business of putting pen to paper and profiting from being a great writer. You probably know this.
If you're still passionate about poetry and literature, start a book review blog. You can begin with new authors and poets, and once you find your voice, go back and tackle the authors of old.
Blogging About Products
Often, people will read blogs to gain insight into a new product. Help them by giving comprehensive information on the product, including a review.
11. Tech
Writing about tech has become one of the most popular blogging topics. The industry is always evolving, and there's seemingly no end to the innovation coming out of Silicon Valley. 
If you love knowing about new products and apps, you could post daily about them, while providing reviews to your readers.
12. Office Products
So many startups have no clue how to run a proper business, so they rely on a healthy dose of advice and winging it to get things done.
Provide them with posts about useful office supplies to streamline things in their physical space. Eventually, you could get sponsored ads from companies that need your help to get their products in the hands of cool young entrepreneurs.
13. Fashion
The fashion industry is always changing and folding back on itself. If you're a fashion-forward person, why not write about what you love?
You could write reviews of huge companies' new lines, but also pay special focus to the underground and up-and-coming fashion labels arriving on the scene. You could benefit from being in on the ground floor with some hot new designers.
14. Cars
Blogging about cars is pretty niche, but you could find yourself a loyal reader base. People that are interested in cars, and the auto industry as a whole, will read almost anything about it.
If you can provide those readers with a fresh take on the auto industry, you could hook them for life. Focus on comprehensive reviews and highlight new features with new models, in order to provide the most information possible to your readers.
15. Around the House
People won't know which household items they need unless someone tells them. This is a great opportunity to monetize your blog by having new companies promote their products through you.
Blog Ideas to Help People
Inspiring a change within your readers is hard to do. If you've got an inspirational voice, you can help get your reader back on their feet with your blog. Tell your story, and other success stories, to provide them with hope.
16. Self-Help
Everyone needs a little bit of self-help sometimes. Anxiety and depression are at an all-time high in our country. There are loads of incredible self-help books on the market, but as we discussed earlier, people don't really read that much anymore.
Give your readers daily short posts about how to tackle their day, and how to be proud of their accomplishments. You could have experts in the field do interviews and guest posts, or showcase other people's examples of overcoming adversity.
17. Addiction
Addiction is a very touchy subject to blog about, but if you have experience with addiction or being around addiction, it can be an invaluable resource to those going through it currently.
You can find a few great examples of addiction blogs online. Use them as inspiration to make your blog one that talks about the right subjects, instead of the trendy subjects.
18. Travel
Sometimes when you go online and see a travel blog, your first thought is to hate the blogger because, put simply, it's not fair for someone to have that kind of life. Once the hatred dies down, you realize how incredible it would be to do that.
Starting a travel blog is difficult no doubt, but if you have the opportunity to traverse the world and post pictures and stories about it, you should take it.
If you gain a readership, then you can fund your trips by doing reviews of hotels and airlines. These businesses will cover your expenses to get a good review.
19. How-To
How-to articles are also among the more popular blogging methods. Turns out, people don't know how to do very much without a little help.
Take your lead from a site like WikiHow. They provide very thorough descriptions on how to do anything from "how to feel better after a breakup," to "how to identify beetles." You can pick basically anything to write about, but you'll have to do your own research to sound like you know what you're talking about.
20. Health
There are already a lot of health and fitness blogs out there, but one more wouldn't hurt.
Showcase a variety of workout regimens, and highlight some before and after stories to provide your readers with examples of why it's never too late to get healthy.
21. Food & Recipes
Writing about food is one of the most enjoyable things you can do.
If you're a chef yourself, you can fill your blog with your favorite recipes. If you just love eating, you can outsource the recipe part, and just talk about how great food is. People love reading about food.
Other Blog Ideas
There are lots of great blog topics that don't really fall under one category. That doesn't make them less relevant, but you might be dealing with a niche market.
22. Conspiracy Theories
Okay, maybe you laugh when you see TV shows like Ancient Aliens, but conspiracy theories are super fun to read about. Basically, anything that's ever happened in America has a great conspiracy theory attached to it.
In your blog you could rehash popular conspiracy theories, or even come up with your own. Some people will think you're a nut, but it's okay. Those that know the truth will respect you.
23. Industry Trends
Writing about industry trends takes some predictive power. If you're really interested in the speedy development of the tech industry, and where it might be going, this would be a great topic for you to blog about.
24. Other Reviews
People always need reviews for things to judge whether or not they should go to a particular restaurant, or book that family cruise, or go on a specific hike, or download that meditation app.
You get the idea. Reviews don't have to be confined to products, you can review restaurants, destinations, activities, etc.
25. Celebrity Stuff
For some reason, people love reading about what famous people are doing. If you're one of these people, make that your blog topic.
Celebs never stop dating each other and going on exotic vacations. Get your piece of the celebrity gossip pie and tell your readers who's doing what and why.
There's No Limit
There really is no limit to the number of blog ideas out there. You don't have to confine yourself to just one of these ideas. Loads of blogs have several different sections on their website, covering several different topics. If you wanted to write a poetry blog that doubled as a celeb gossip site, then so be it.
The idea here is to write about what you're interested in, develop a voice, gain readers, build a brand or rebrand, and hopefully monetize the blog so you can write for a living. No sense in limiting yourself if you have multiple interests!
For more posts about social media and advertising, check out this article.
Owner and Chief Marketing Officer, Jason Hall, and his team specialize in creating brand awareness / traffic and lead generation / marketing funnel and conversion optimization, while utilizing the appropriate marketing channels available within your industry. With diverse clients throughout the world, Jason's team is well connected within many industries to assist with your marketing strategies. With no long term contracts and various levels of service, Jason's team will increase the quality of your online traffic, leads, and sales.
Free Website Audit Tool
See how well optimized a web page, landing page, or blog post is for an exact keyword or phrase
About the author...
Located in the heart of the Emerald Coast - Destin, FL, founder and Chief Marketing Officer, Jason Hall, and his team specialize in creating brand awareness / traffic and lead generation / marketing funnel and conversion optimization / and PR campaigns, while utilizing the appropriate marketing channels available within your industry.
With diverse clients throughout the world, Jason's team is well connected within many industries to assist with your marketing strategies. With no long term contracts and various levels of service, Jason's team will increase the quality of your online traffic, leads, and sales.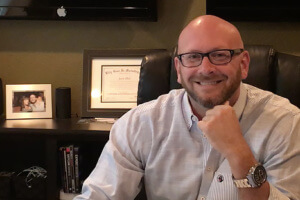 Request a digital marketing strategy session today and we'll show you what you've been missing!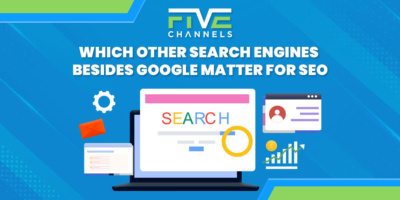 Are you struggling to improve your online presence and boost your website's SEO? Google is the most popular, but optimizing…