Digital marketing relies on consistent effort, some money, and a lot of insights. In fact, big companies often spend between 5% and 10% of their revenue on market research.
Well, you can benefit from the same insights without having to break the bank, and even get insights into your own performance in the market. Let's talk about the best marketing analytics tools available today.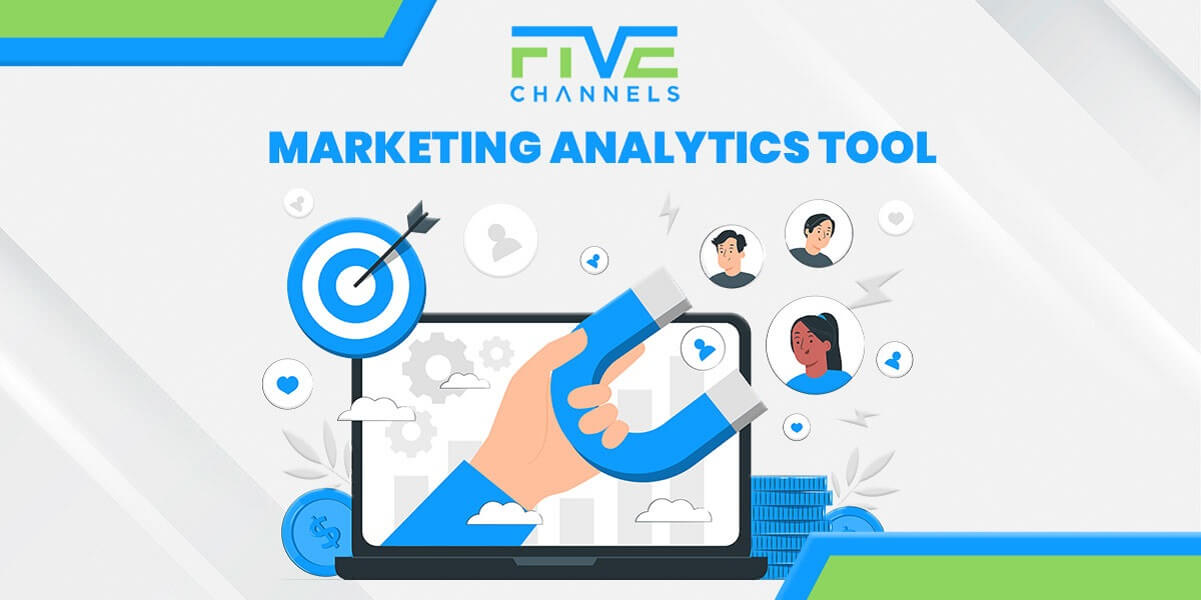 Why Use Marketing Analytics Tools?
While there are so many analytics tools available for your PPC campaigns and SEO strategy, they aren't all exactly the same. However, the idea behind them is uniform. You want to know how your campaigns are performing.
This is usually done by tools either reading your website when you punch in the URL, adding certain code to your website for tracking tools, or reading data from one specific campaign like a PPC ad campaign.
These tools will offer you expert insight into how users are interacting with your efforts, where traffic from your website is coming from, how long people are staying on your site, and sometimes, how to improve those numbers. Every tool is different and will offer you different insights, but they are all valuable for your business.
SEO analytics are a great way to see how well your website is performing on Google or other search engines. Most of them will tell you which search engines are bringing traffic to you, the locations of users, bounce rates, common landing pages, and more.
PPC analytics will tell you a lot about how people land on your site from your ad, how many people interact with the ad, your conversion rates, your bounce rates, and more. This is particularly valuable to help ensure that you aren't just throwing money down a drain with your PPC efforts.
However, a well-rounded analytics tool will be able to tell you exactly where your traffic is coming from, how long it's staying, what it's doing, and how you can improve on it. That information, in the right hands, can help scale a business in the shortest amount of time possible.
Having insights about your target audience, user engagement, campaign performance, how people navigate your site, when people leave, and how you can improve upon it is extremely valuable information. You just need to make sure that you're using the right tools.
Know What to Look For
Different tools are better for different businesses. A startup will need completely different analytics tools and metrics than The New York Times. It's important to know what your business needs before we tell you where to find it.
Assess Your Needs
If you're trying to grow a startup or a small business, then you are going to want to target your weaknesses and hopefully expand on your strengths. There is no such thing as a perfect website or a perfect ad campaign, so don't worry if you aren't seeing the results you want just yet. That's why we use these tools.
You'll want to improve your website, first and foremost. The reason this is a top priority is that it affects every aspect of your digital marketing efforts. Analytics tools that give you detailed insights across your website for SEO value and usability are very valuable.
Most of these tools will offer you a score or a grade based on a number of factors. For a local business, 75 out of 100 might be perfectly fine. However, if you're competing at a global level, 75% may not be enough to make it onto the 5th page of a Google search.
Of course, your entire site is important to optimize, but your ad's landing page experience and your home page should take top priority, as these will act as first impressions for both users and Google.
Next, do you have video marketing campaigns? Are you using social media influencers? If you are using a wide variety of less popular marketing tools, make sure that you have the analytics to track them.
Lastly, ask yourself where your money is going. If you have your marketing eggs across many baskets, then you'll need tools that tell it all. However, if you're primarily focused on SEO and PPC, then you may want to niche down.
Get the Most Value
To put it simply, you won't get the most value out of paid analytics tools that only cover your ad campaign's performance. To get the most value, you'll want to be able to see a detailed analysis of your SEO efforts, social media campaigns, email marketing, and many different types of digital marketing.
The best way to access this information is by using tools that use your website for metrics, as your website is the center of your entire strategy. You should just be able to punch in your URL, add some code to your website, and see exactly where all the traffic is coming from.
If you're relying on multiple tools for each of your marketing efforts, you'll be wasting your time and money unless they offer you access to metrics or insights that other tools don't. We'll discuss the best tool overall, but we'll add in some great tools for certain campaigns.
Best Marketing Analytics Tools
Let's start by making it abundantly clear that there is no perfect tool out there. No tool will be able to track your video marketing, SEO, social media, email, and PPC campaigns with the same level of insight as the best in the business would.
However, there are tools that can be used for a great overall look at your marketing performance, and then there are expert tools for niche topics. Here are a few of the best examples.
Best for Basic Overview: Google Analytics
It would be impossible to make a list of the best analytics tools without mentioning GA. It offers a wide variety of basic insights into nearly all of your marketing efforts, it's easy to learn how to use, and it's free.
With this tool, you can track exactly how users enter your website, what they do when they're there, and how they leave. This will give you insight into which campaigns are working based on the common landing pages, target audience, and more.
This tool can also be integrated with AdWords to offer you expert insights into how your Google Ad campaign is performing.
The best part, as we said, is that anybody can use this tool. Google offers free courses on Google Analytics to teach you everything from beginner tips to advanced comparative metrics.
Best (Free) Tool for Website Insights: SEObility
SEObility is another free tool that acts like many of its paid competitors. Their SEO Checker offers great insights into the performance of specific pages on your website, or the website as a whole if you sign up for free.
It's a great tool for seeing an overall score of your website's SEO value, and it provides you with a detailed list of what needs improvement. For example, it will tell you to reduce your JavaScript and CSS files, optimize your meta description, change or remove certain images, and anything else that is lowering your page quality.
It will give you a score out of 100 and let you know exactly what you can do to improve upon that. It will also use off-page factors like backlinks in its score, making it as close to Google's algorithm as possible.
Not only that, but it will also show you snippets of how search engines will show off your title and website to users across both mobile and desktop devices.
Best for Custom Pricing: Mixpanel
The sad truth is that these tools are not all free. In fact, some of them are very pricy for a small business. Even Google Analytics offers a premium plan that costs around $10,000 a year, which just isn't feasible for startups or even many established businesses.
However, Mixpanel offers a similar function to their competitor, Heap, at a lower cost. Both of these tools offer free basic plans that are no better than other free tools, but they offer tier programs. Mixpanel takes the edge simply because of its custom pricing.
The tool offers mid-tier pricing of $25 a month, which is reasonable for most small business owners. However, for larger businesses looking for the full package, they offer a custom pricing tier. Instead of charging a flat rate of $1,000 a month, Mixpanel charges based on the volume of users on your site.
Mixpanel will analyze and compare your website and mobile app performance and offer trends, counts, and users who used them and the order in which they used them. This gives businesses insights across multiple platforms and how to improve their performance.
Best for Competitor Analysis: SEMRush
For the average small business, pairing Google Analytics and SEMRush will offer plenty of insight into your marketing strategy. SEMRush offers 3 separate payment plans ranging from $99.95 to $399.95 a month with different tiers of services.
This tool offers expert insights into how you can increase your search engine traffic, and it provides you with insight into your competitor's activities like keywords in their ad campaigns and more.
It provides you with a path to outrank your competitors on search engine results while also monitoring competitors' social media efforts and more.
Best for Video Marketing: Vidyard
This tool works with your YouTube campaigns to teach you how to turn viewers into customers. It allows you to get the most out of your video campaigns and offers insights into data and metrics for every step between a click and a conversion.
They also have services for optimized video creation, personalization, hosting, and more. Their prices are custom, and you will have to speak with a sales rep for more information. Whether you're trying to bring people to your website, or build YouTube subscribers, they can help. The only downside is that this tool, along with many similar ones, won't give you much insight beyond just YouTube marketing.
Best for PPC: AdWords Performance Grader
There are many factors that will affect the performance of a PPC campaign, and AdWords covers nearly all of them. They send you a detailed report every month for free, offering you details of the strengths and weaknesses of your campaign.
It's a great way to improve your PPC campaign's conversion rates without having to sink more money into it. The details are particularly overwhelming in their reports, so it truly is an excellent tool to have for free.
Start Analyzing Today
Now that you know some of the best marketing analytics tools to incorporate into your strategy, there's no time like the present to get started. The sooner you do, the sooner you can start crushing the competition with your marketing efforts. Just remember, that information is only valuable if you put it to use. Check out our special offer to help you grow your business today.
Owner and Chief Marketing Officer, Jason Hall, and his team specialize in creating brand awareness / traffic and lead generation / marketing funnel and conversion optimization, while utilizing the appropriate marketing channels available within your industry. With diverse clients throughout the world, Jason's team is well connected within many industries to assist with your marketing strategies. With no long term contracts and various levels of service, Jason's team will increase the quality of your online traffic, leads, and sales.
Free Website Audit Tool
See how well optimized a web page, landing page, or blog post is for an exact keyword or phrase
About the author...
Located in the heart of the Emerald Coast - Destin, FL, founder and Chief Marketing Officer, Jason Hall, and his team specialize in creating brand awareness / traffic and lead generation / marketing funnel and conversion optimization / and PR campaigns, while utilizing the appropriate marketing channels available within your industry.
With diverse clients throughout the world, Jason's team is well connected within many industries to assist with your marketing strategies. With no long term contracts and various levels of service, Jason's team will increase the quality of your online traffic, leads, and sales.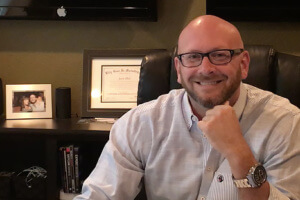 Request a digital marketing strategy session today and we'll show you what you've been missing!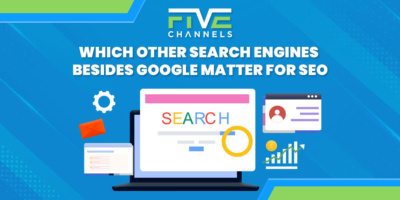 Are you struggling to improve your online presence and boost your website's SEO? Google is the most popular, but optimizing…