Google updates are a big deal in the SEO world, right? Google has announced that they are rolling out an update in June/July 2021 that will change how users interact with search results pages.
We've gathered the information about what you can expect leading up to the update. The changes that will go into effect starting June/July 2021 and how all this will impact your websites within the search rankings.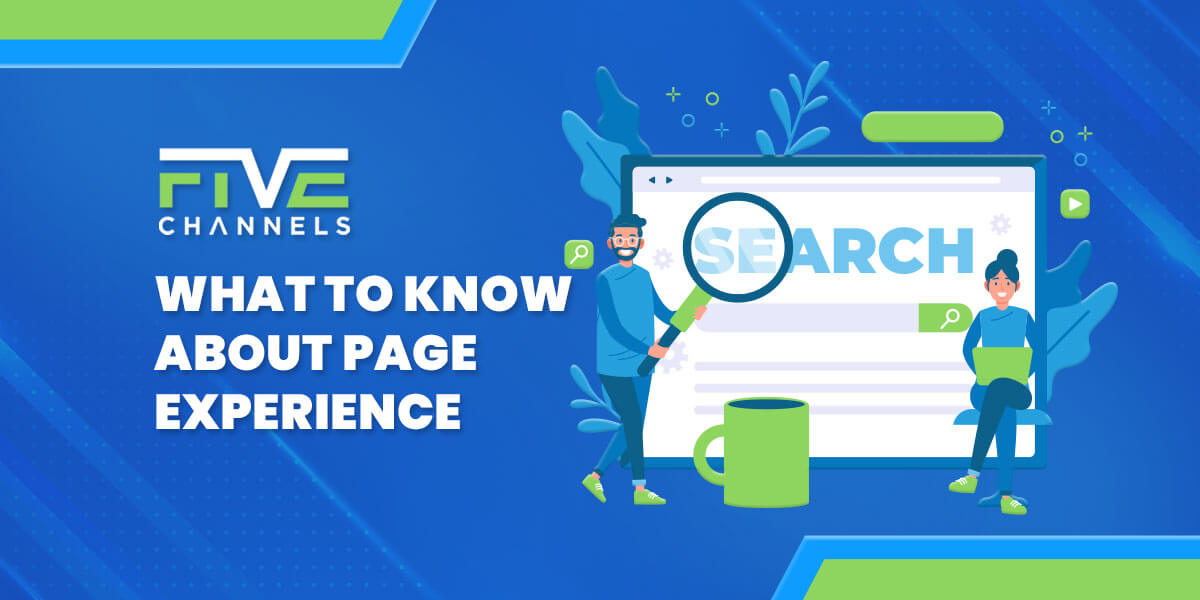 Why Google Updates Matter
Google updates are a big deal for SEO experts around the world, and for a good reason. Often, when Google updates its algorithm, select websites can suffer a massive drop in ranking or visibility.
For example, Mobile Update and Phantom Update are names that describe major changes in the Google algorithm. The names describe how changes in how Google ranks websites are calculated by the search engine.
Some algorithm updates are major changes. However, others are simply the applications of filters. Yet other updates are simply a tweak in the data used to run the algorithm.
Despite the type of update, Google's goal is always to improve the quality and relevance of search results. Most changes focus on particular features of the algorithm.
For instance, an update might focus on optimization to fight spam. Another Google update might work toward combating duplicate content.
Google rolls out most of their updates manually across its various geographic services. Some updates, however, become so important to Google that it develops ways to update them continuously and automatically.
These updates are a part of Google's core algorithm. For example, changes such as the Penguin and Panda updates represented major shifts in its framework. Did you know Google makes more than 600 adaptations and updates to its algorithms each year?
A Brief Respite from the Latest Update
Originally, Google planned the June 2021 update for May. However, the tech giant recently pushed the date back another month and into the following month of July.
Around mid-June, Google started using page experience as part of its ranking system. However, the update is expected to be completed by the end of August.
This is a big relief for SEO experts who cringe at the thought of a major, sudden shift in Google's algorithm by having the updates roll out slowly.
There's a reason why Google is taking this approach. They want to monitor the impact of this update for unexpected and unintended problems. Accordingly, you shouldn't expect massive changes with the Google Page Experience June update.
It is important to note, Page Experience will serve as one of many factors that affect how your web page ranks. Just about everything else will remain the same, except for a couple of points.
For instance, Google will expand the use of non-AMP content across Google News. AMP is an open-source code optimized for mobile browsing. Google will also start removing AMP badges.
Google's New Page Experience Feature
The Page Experience Report is already available in the Google Search Console, although limited to mobile URLs for now. With the update, the Page Experience report will combine with Core Web Vitals to provide other page experience signals.
For example, you'll have the ability to access the Mobile Usability report. With the update, a URL must have no mobile usability errors if you want to qualify for "Good" status.
However, with the new update, it's possible to have a URL that has no mobile usability errors and still receive "Unsatisfactory" status. This circumstance might indicate there are other factors not accounted for in the algorithm-induced mobile page experience report that makes your site more difficult to find on Google Search from mobile devices.
The user experience panel will also highlight security issues. Any security issues will disqualify your website from "Good Status".
Also, it will include an HTTPS usage report. You must serve all pages using HTTPS to remain eligible for good page experience status. The "S" in HTTPS means that you're using a secure webpage protocol.
Finally, the new user experience panel will include an Ad Experience report. Here, you cannot have advertising methods that are distracting, interruptive or otherwise detract from a good user experience.
Obtrusive advertising on any page will get flagged as a bad ad experience. In turn, your entire website will get flagged as having a bad ad experience.
When to Expect the Changes
Again, the Google Page Experience update will start to roll out in the middle of June 2021. However, it will roll out in phases.
First, Google will start to take away AMP badges. If your SEO strategy relies in part on AMP badges, there's a small glimmer of hope.
Google is experimenting with continuing the AMP badge program. For now, the future of the AMP badge is up in the air.
The company is also updating the stories carousel feature. It will include all content that complies with Google News guidelines and policies. Also, you'll no longer need an AMP badge to rank as a top story.
Google plans to complete the Page Experience update rollout by the end of August. The update will include all the core web vital metrics at this time. Also, Google plans to have fully completed the removal of the AMP requirement by this date.
Google believes that these changes will greatly improve the user experience. The user experience, say Google reps, is one of the top factors that its algorithm considers.
Google is also updating its Search Performance report. Here, the company will allow you to filter pages with a good page experience.
Now for the Good News
The best thing about the latest update is that website owners and SEO experts don't have to look forward to a drastic change. Still, it's important to stay well informed about the update.
By understanding the reporting tools, you can prepare for the upcoming changes. It will help you to prepare your web pages based on the coming Page Experience update. As the update day approaches, you can make refinements over time.
Here, you want to think about the user experience. Hopefully, you've already made progress in this area. If so, you're most likely on track to make the right changes in time for the coming update.
If you want to rank as a top Google story, for instance, you may find it beneficial that an AMP badge is no longer required. Still, you want to do whatever you can to gain a competitive edge. With this in mind, you'll want to take a look at the Google FAQ about the coming update.
Another Tweak with This Update
There's also another change in store for the Google algorithm. In fact, Google is rolling it out for all web pages.
If you've worked with AMP, signed exchanges (SXG) were most likely a bit problematic. As was serving your content using Google's AMP cache URL.
Now, SXG will allow Google search to use a pre-fetching technique that preserves privacy. With compatible browsers, this feature will improve the page experience.
It will load the resources of a web page ahead of navigation. These resources may include HTML, JavaScript or CSS. As a result, browser pages will display faster.
Does Content Still Matter?
As its name implies, the Google Page Experience 2021 update focuses on the user experience. However, content still reigns supreme.
Just because Google is placing emphasis on user experience with the update doesn't mean you can let up on producing quality content. In fact, it means the exact opposite.
Once the Page Experience update rolls out, Google will place even more value on quality content. Google wants content that's relevant to users' searches.
Imagine, for instance, that the Googlebot must choose between sites with relevant content after the update. One site might have great content but not so great Page Experience signals. Meanwhile, the other site may have less relevant content but exceptional Page Experience signals.
In this instance, Google will give priority to the site with more relevant content. Still, Google Page Experience will act as a tiebreaker moving forward. It will push one site up and the other one down.
Getting Ready for Google Page Experience Changes in 2021
As a website owner, you want to maximize your website's chance of ranking high in Google search results. Accordingly, it's vital to optimize your website for the new Page Experience update.
More than likely, you'll see a common scenario once the update rolls out. Many sites will move up in Google rankings. However, a lot of sites will also move down in the rankings.
Here, you want to focus on the five Page Experience signals. The signals include:
Core Web Vitals
• Mobile-Friendliness
• Safe Browsing
• HTTPS Usage
• Intrusive Interstitials on Mobile
The core web vitals are a new set of three performance metrics related to the user experience. They include:
Cumulative Layout Shift (CLS)
• First Input delay (FID)
• Largest Contentful Paint (LCP)
The update will also include a vital signal for mobile-friendliness. It will indicate whether your site is flagged by the Google Mobile-Friendly Test Tool or Search Console.
It will also include a vital signal for safe browsing. This signal indicates whether your site has malware, phishing, deceptive content or other harmful elements.
The update will also include a vital signal for HTTPS usage. This signal will reference whether your site has SSL certificates and uses HTTPS.
Finally, the update will include a signal called "No intrusive interstitials on mobile." This signal has been around since 2017. In short, you cannot have mobile pop-ups on your web pages.
Staying Ahead of the Google Updates in 2021
It's tough enough to rank high in Google search engine results in a competitive category. It's even harder staying ahead of Google updates.
The Google algorithm changes constantly. Nevertheless, you must stay ahead of those changes if you want your website to remain visible.
Climbing Google search rankings and staying ahead of algorithm changes is a full-time job. Many brands hire an SEO expert for this reason.
Fortunately, Five Channels is here to help. We specialize in delivering targeted traffic from Google search results.
We're experts in search engine optimization. Our marketing specialists can help you build your online brand. We also provide lead generation and conversion optimization services.
Let's refine your SEO strategy and make sure that your traffic converts.
Don't Wait. Start Boosting Your Page Rank Today!
At Five Channels, we're the digital marketing experts. Our team of strategists, designers and developers are here to help you grow your business online. Whether it's gearing up for the latest update or building a new website, we'll work with you to create something that will make your customers fall in love with you all over again.
You can't afford to go without a strong digital presence. We know how important it is for businesses like yours to stay ahead of the curve by using cutting-edge technology and strategies that will give you an edge over your competition.
Contact Five Channels today to learn more about what we can do for your company and schedule a free digital marketing review!
Owner and Chief Marketing Officer, Jason Hall, and his team specialize in creating brand awareness / traffic and lead generation / marketing funnel and conversion optimization, while utilizing the appropriate marketing channels available within your industry. With diverse clients throughout the world, Jason's team is well connected within many industries to assist with your marketing strategies. With no long term contracts and various levels of service, Jason's team will increase the quality of your online traffic, leads, and sales.
Free Website Audit Tool
See how well optimized a web page, landing page, or blog post is for an exact keyword or phrase
About the author...
Located in the heart of the Emerald Coast - Destin, FL, founder and Chief Marketing Officer, Jason Hall, and his team specialize in creating brand awareness / traffic and lead generation / marketing funnel and conversion optimization / and PR campaigns, while utilizing the appropriate marketing channels available within your industry.
With diverse clients throughout the world, Jason's team is well connected within many industries to assist with your marketing strategies. With no long term contracts and various levels of service, Jason's team will increase the quality of your online traffic, leads, and sales.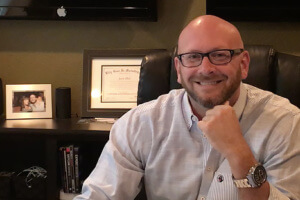 Request a digital marketing strategy session today and we'll show you what you've been missing!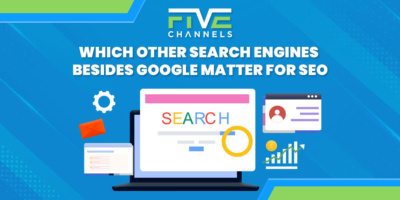 Are you struggling to improve your online presence and boost your website's SEO? Google is the most popular, but optimizing…