YouTube is the second largest search engine on the Internet, coming in just after Google as the most-used platform for user queries.
With the video giant controlling such a large amount of user traffic, diving into the YouTube marketing game is a no-brainer. However, simply being on YouTube isn't enough. To be effective, your business needs to be doing well on YouTube.
So how do you know if you are doing well? Start with the numbers.
Follow along to learn how to get more subscribers and skyrocket your YouTube marketing strategy with these powerful tips and tricks. Here are the best strategies you can use to grow your YouTube audience and promote your business without buying subscribers.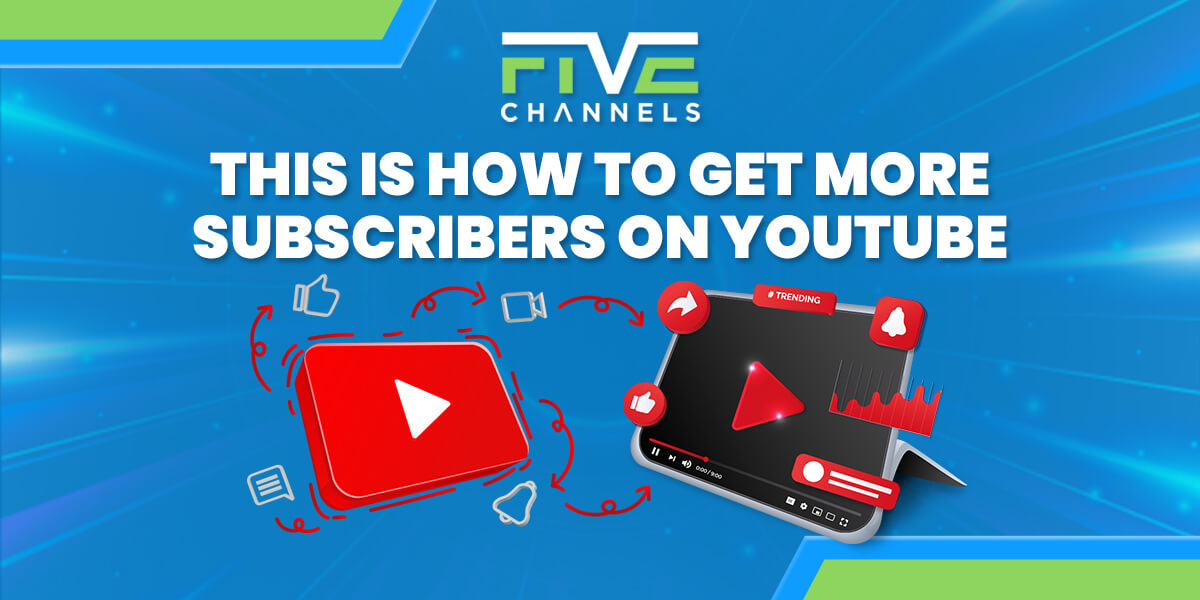 Narrow Your Niche
Before you go anywhere with your YouTube channel, identify your niche and settle in.
Producing videos about random topics and chasing every trend will become very overwhelming for both you and your viewers. Just the same as a blog on your website, you'll want to stay within the lines of your niche and generate relevant content within those parameters.
This action shouldn't feel like it's limiting to your approach, but rather giving you some guidance and opening up the opportunity for more specific videos within your topic. This will be far more useful to your viewers, as you'll be able to give more details and helpful information, rather than skimming the surface on broad subjects that aren't your forte.
It will also create consistency in the theme of your channel and let viewers know you are a reputable resource for that information.
For example, let's say you create a video that offers growth techniques for small businesses. If a viewer lands on your video and wants to learn more, they will visit your channel to find other relevant videos. When they find more helpful videos in this range, they can hit the subscribe button and turn to your videos for future advice.
However, if they are met with a large spread of unrelated topics and irrelevant content, they will assume that you aren't the greatest source of information for their needs and look elsewhere. On top of this, the information you gave them has now been rendered unreliable, and they won't trust your future videos.
If you have already started a channel and can't depict a clear theme when you look at your past uploads, take a step back to build your outline. Delete any content that doesn't fit in your brand and start planning videos that fit your niche.
Complete Your Channel
Setting up a new platform is time and energy-intensive but neglecting this vital step will hurt your chances of growing on YouTube.
Along with your clear niche and theme-appropriate videos, when your YouTube audience lands on your page, you need to ensure them that you are worth subscribing to.
To do this, ensure your profile displays consistent branding. Update your banner with a clean and compelling image that represents your platform. Think about the colors and logos that fit into your brand, and use them consistently throughout your thumbnails, images, and promotional materials.
Take into consideration that more than 70% of viewers access YouTube from a mobile device. This means you'll want to be sure your channel is optimized for mobile viewing and draws potential YouTube subscribers in just as much as your desktop view.
Last but not least, take the time to create a compelling channel trailer for new subscribers. This will encourage buy-in for your channel and build a relationship with potential followers.
From just this one video, they should have a solid understanding of who you are, what they can find there, and if they want to follow your content.
Produce Great Content
Your viewer's decision to subscribe will ultimately come down to your content. While producing great content is a lot easier said than done, there are a few key steps you can take to up the quality of your videos and encourage more traffic.
Step 1: Research
Find out what your YouTube audience wants to see by using the channel yourself. Search for other users who fall within your niche and take note of what types of videos they are pumping out.
Pay special attention to which topics generate the most views and engagements, and how the titles for those videos are phrased.
Just like Google, YouTube uses algorithms to determine what videos come up in the results of a query. High-performing videos will contain keywords in the titles and descriptions that help them rank higher for those searches.
Conduct searches, or use keyword research tools to uncover what your target audience is looking for and how you can answer their questions.
Hit up the trending feeds often to discover what types of videos are drawing attention. When topics become trendy, you'll have the chance to drop into the "recommended for you" category by creating a video that aligns with the current trend.
Just be careful not to stray from your niche to fit into the trend. Get creative with your approach and tie your brand and relevant message into the video.
Step 2: Editing
Familiarize yourself with popular editing styles and trends on the production side.
While using an editing program to fancy up your video is an excellent idea, try to steer clear of excessive use of transitions. Instead, use editing to chop out blank space, stumbles over words, and accentuate useful points.
It's highly unlikely that you'll be able to film your entire video in one smooth shot. Use editing to blend the best pieces of your filming and incorporate different settings in your filming. For example, combine speaking scenes with relevant action shots or animated clips for a visual change.
Choose key points to insert resources, images, or GIFs to keep your content engaging and draw the viewer through. This is especially important for "chat" style videos where you are in the same place, speaking to the camera.
Step 3: Technical Quality
While the actual content of your video is the main attraction, poor quality video and audio can impact a potential YouTube subscriber's desire to follow along.
If investing in cameras and microphones isn't within your budget just yet, there are a few tricks you can use to boost the quality of your videos.
Choose an area with a tidy and non-distracting backdrop. Having clutter spaces or people moving around behind you is a tall tell sign of an amateur YouTuber and will decrease your viewer's ability to take you seriously.
Try to shoot in a well-lit area as much as possible. Being backlit or shadowed will make it so your viewers can't see you or what you are talking about. They want a clear, clean picture, so help this out with a good source of light.
Upload in the highest possible quality. After editing, export your video with the maximum video quality for your project. Even an iPhone can turn out a pretty decent quality picture if you don't shrink it down by transferring it.
Last, think about your sound. Try to choose a quiet area with as little noise interference as possible.
If you are far away from your camera, consider using an additional recording device and syncing up the audio and video in the editing process. To make this step easier, clap or make a loud short noise so that you have an audio spike for reference when lining up the two files.
Optimize
Increase your chances of being found by setting up your headline, thumbnail, and description for YouTube's algorithm.
Your headline should include those keywords that users are searching for without overstuffing. Blend the keyword with a compelling title that will make users choose your video over other results in that same category.
Your description and meta tags will also impact your ranking, so be sure to include relevant information in these fields that will push your video to the top. Your tags should be a mix of specific targets and broader niche topics to ensure the most relevant traffic.
You shouldn't fill this area with trending keywords that have nothing to do with your video. This action is deceiving to your audience and ultimately hurts your viewership.
Your thumbnail should draw attention with color contrast, interesting text, and appealing photography. Be sure to remember your brand colors with this step and keep the dimensions in a 16:9 ratio.
Take this same approach with your YouTube advertising campaigns to ensure a profitable ROI.
Get Sharing
Inviting your existing audience to share your content is a great tool for how to get more subscribers. You'll be able to double up on your content's use with YouTube marketing and quality posts for your other platforms as well.
If your business has a website (which it should), embed your video links on your pages to boost visibility and increase engagement. As a bonus, embedding your videos appeals to Google's algorithm and will help with your website's ranking power as well.
Offering your existing audience another way to connect with you will help you develop more meaningful relationships with your viewers and encourage top-of-mind response when they have a problem your company can solve.
Be Consistent
Set a posting schedule and stick to it. Let your viewers know what your posting frequency is so they can be ready for your next video.
Just like creating a television series, viewers need to know what time to tune in and what is coming up next.
If you want to maximize your viewership and secure those subscribers, consider breaking down your content into "series" style videos and generating a playlist to keep them all in order.
70% of time spent on YouTube is guided by recommended videos and artificial intelligence's algorithm. Take advantage of this "auto-play" habit by grouping your videos into playlists and leading viewers through your content.
Technical Tools
This platform has a great set of tools ready to help you maximize your video impact right in your dashboard.
At key points of your video, you can introduce YouTube cards to direct traffic or encourage subscribers. If you reference material that you have covered in more detail in another video, insert a card that allows viewers to jump to that video.
These cards are the little phrases that come across the top right hand of the video frame and can be inserted by selecting cards under the edit tab in your video manager.
Use the phrase to pique interest and embed a link to the desired target.
You can also include video-long watermarks in the bottom right-hand corner that subtly remind viewers to click that subscribe button while offering a quick-link to do so.
Many successful YouTubers will use end-of-video screens to display prompts to watch the next video or subscribe with a handy clickable insert. The best part of these screens is that you can recycle them from video to video to maintain consistency and branding throughout your content.
Ask
Just as you include a call-to-action in a blog or social media post, end your videos with the same strategy.
Asking for subscribers may feel awkward at first, but this practice will quickly become an effortless CTA that lets your viewers know what to do now.
Don't worry about getting too complicated. Your mission here is to remind users that if they want more information on the subject, you'll be delivering it. A simple, "Don't forget to hit that subscribe button to stay up to date with the latest posts," will go a long way.
How to Get More Subscribers
From better quality content to industry secrets, now you know how to get more subscribers for your YouTube channel. Use these tips to generate more interest, improve your video quality, and master the YouTube algorithm.
With your new knowledge, we're confident that you'll be smashing your marketing goals and generating valuable leads for your business.
Want to know how your marketing strategy stacks up? Sign up for our free digital marketing review and gain valuable insights on how to increase your traffic and maximize your revenue.
Owner and Chief Marketing Officer, Jason Hall, and his team specialize in creating brand awareness / traffic and lead generation / marketing funnel and conversion optimization, while utilizing the appropriate marketing channels available within your industry. With diverse clients throughout the world, Jason's team is well connected within many industries to assist with your marketing strategies. With no long term contracts and various levels of service, Jason's team will increase the quality of your online traffic, leads, and sales.
Free Website Audit Tool
See how well optimized a web page, landing page, or blog post is for an exact keyword or phrase
About the author...
Located in the heart of the Emerald Coast - Destin, FL, founder and Chief Marketing Officer, Jason Hall, and his team specialize in creating brand awareness / traffic and lead generation / marketing funnel and conversion optimization / and PR campaigns, while utilizing the appropriate marketing channels available within your industry.
With diverse clients throughout the world, Jason's team is well connected within many industries to assist with your marketing strategies. With no long term contracts and various levels of service, Jason's team will increase the quality of your online traffic, leads, and sales.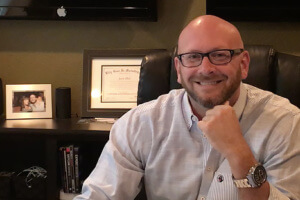 Request a digital marketing strategy session today and we'll show you what you've been missing!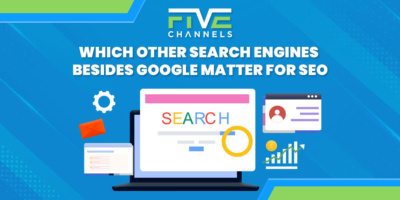 Are you struggling to improve your online presence and boost your website's SEO? Google is the most popular, but optimizing…