Facebook has nearly 1.5 billion users around the world that log into the site every day. That's 66 percent of its user base that is on the site daily.
If you consider American users, the number jumps to 74 percent, half of whom check the site more than once in a day. Advertising on Facebook gives you a huge potential audience for your products and services, even if they only appeal to a small percentage of those users.
Facebook is a business like any other. Their goal is to make money, so they want to sell advertising on their site, not give people a place to gather for free. However, is Facebook advertising worth it?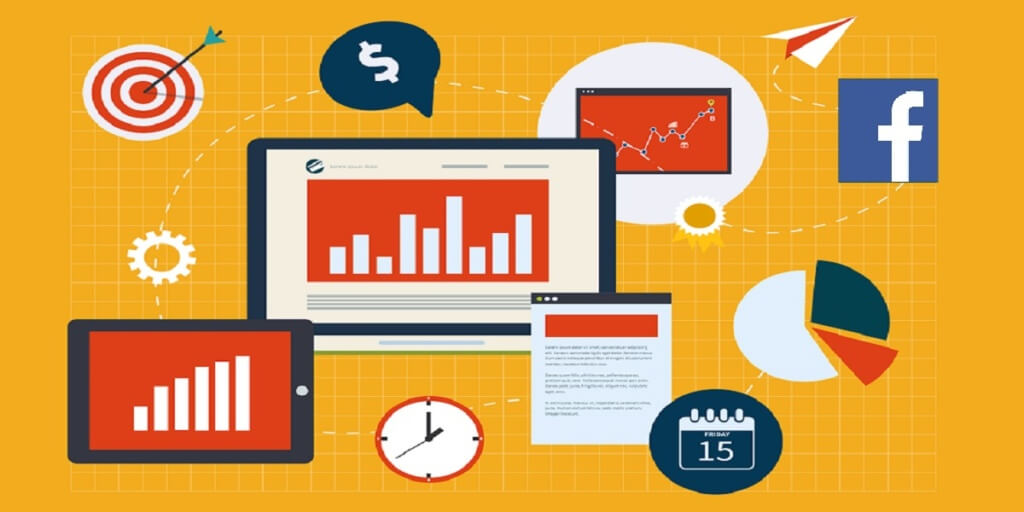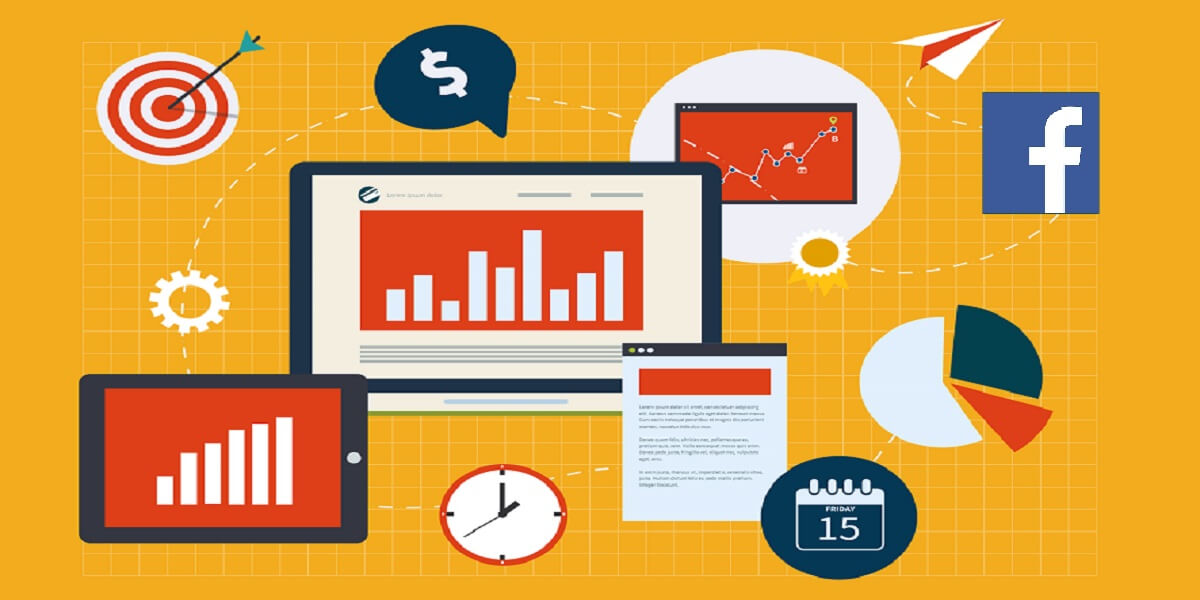 How Facebook Ads Work
Facebook's advertising system lets you put your ads in front of as few or as many people as you want. You can target large groups of people, such as anyone interested in losing weight, or very specific groups of people, such as single women between the ages of 40 and 45 who live in Seattle and want to lose weight.
Facebook lets you set up target audiences based on what they've liked on Facebook, Facebook Groups they've joined, other Facebook Pages they've liked, and many other factors. If you know your market well enough, you can target your ads to the people who are most likely interested in what you have to offer, at a surprisingly low cost.
That's just the tip of the iceberg though. Let's go through the top ten benefits of advertising on Facebook.
1. Facebook Reaches 1.5 Billion People Around the World
One of the main benefits of Facebook advertising is the reach it gives you. With a billion and a half users around the world, you can get your ads in front of people that you wouldn't be able to reach through any other medium. Even Google doesn't have the same reach as Facebook.
These users also tend to share an incredible amount of personal information with Facebook. They know what they like, the websites they visit, what their friends like, and much more. This gives you an enormous amount of leverage to determine exactly who will see your ads and when they'll see them.
2. Your Target Audience Spends a Lot of Time on Facebook
Americans spend an average of 58 minutes on Facebook every day. Also, while this varies a bit from one part of the world to another, active users spend a lot of time on the site no matter where they live.
Most users end up checking the site several times throughout the day, spending an average of 10 to 12 minutes on it at a time. This gives you more opportunities to get your ads in front of them.
The more they see your ad, the stronger the connection they'll make with it, and the more brand-awareness you'll have.
3. Organic Reach on Facebook is Almost Dead
Organic reach means how many people will see your content if you post something on your business' Facebook Page. At one time, the most effective strategy was to get as many fans to Like your Page as possible. Every time you posted something on the Page, it would show up in all those people's news feeds.
Over time, Facebook has made changes to its algorithm to all but eliminate this organic sharing of content. If you share something on your Facebook Page now, less than half a percent of your fans will see it in their news feeds.
In addition to that, only a small percentage of those people are likely to click it, share it, or even read it, so reaching your audience through your Page is not an effective strategy.
Pushing businesses towards paid advertising instead of freely shared content is much better for Facebook's bottom line, so it's not likely this is going to change anytime soon.
4. Facebook Ads are Highly Scalable
The sheer size of Facebook's user base makes advertising with them highly scalable. You can start with a very limited budget, and ads that are targeted to a very specific corner of your market.
Once you test those ads and tweak your offer to get the best possible conversion rate, you can start to scale it up. Increase your daily budget so your ad will be seen by more people. Expand the targeting to capture a larger part of the market or more regions or countries around the world.
It's a numbers game once you've dialed your ads in and know what's working and what isn't. It's simply a matter of doing more of what works and expanding your targeting, which is another one of the main benefits of Facebook advertising.
5. Facebook's Ad Targeting is Incredibly Powerful
Facebook gives you more powerful targeting than any other advertising platform. Google Ads have come a long way from a few years ago, but they still can't hold a candle to Facebook.
Part of the reason for this is how much information people share with Facebook, whether intentionally or not. Websites across the internet have Facebook tracking pixels installed on their site and use sharing buttons and other Facebook tools.
These things give Facebook the ability to track users around the web even when they're not on Facebook itself. This is why you'll often see ads for something you looked at on Amazon or another shopping site the next time you visit Facebook.
Advertisers can use that tracking data to target people very specifically, right down to only showing ads to people who have visited a particular web page within the last few days, or clicked a particular link in an email or another marketing message.
This targeting becomes even more powerful when you combine it with your own website's Facebook pixel and start remarketing to your audience.
6. Remarketing Gives You Even More Targeting Options
Remarketing lets you show ads to people who have taken some other action first. That could be visiting a page on your website, not visiting a page on your website, clicking a link in an email you sent to your list, or various other triggers.
This lets you create ads that speak to your audience. For example, let's say you send an email to your list with a link to your latest blog post. When someone clicks on the link in the email message and ends up on your site, they'll fire the Facebook retargeting pixel on your site.
This lets Facebook know they visited that page.
Now let's say your blog post has a link to purchase a product that you're promoting. The "Thank You" page that buyers end up on after their purchase also has the Facebook pixel, telling Facebook they ended up on that page.
With that data in hand, you can set up a retargeting ad on Facebook that they will only show to people who clicked the email link, and ended up on your blog post, but didn't end up buying your product.
How much more effective do you think an ad would be that said something like, "Hey, I saw you were interested in Product X, but something held you back from buying it. Here's a 25% discount code if you're still interested."
7. Segment Your Audience
Following along from the last benefit, a side benefit of the retargeting features on Facebook is that you can use it to segment your audience. You might offer a range of products or services, not all of which are going to be of interest to your entire audience.
Using Facebooks targeting and retargeting features, you can build a "custom audience" made up of people who have expressed interest in a particular product or topic. Now when you have something to share, you can advertise it to the segment that's most likely to be interested in what you have to say.
This lets you avoid spending money advertising to people who aren't very likely to connect with the ad's message. When you combine this with the low cost of Facebook Ads in general, you can get an incredible ROI on your advertising.
8. Facebook Ads Are Cheap
Facebook Ads are surprisingly cost-effective, especially when you dial things in with effective targeting and retargeting campaigns. You can get clicks to your website and even fully-qualified leads for pennies apiece in many markets.
You don't have to spend a lot to test your ads either. With the right strategy, you can set up a campaign with a budget of $5 or $10 a day that will get plenty of traffic to test the waters.
If it turns out to be a dud, you've spent a minimal amount to find that out. If the ad turns out to be successful, you can start scaling it up. After all, if you can spend $5 and make $6 (or $10, $20, $50, and so on) wouldn't you want to do that all day long?
Even if your ads are breaking even or losing a little bit on the front-end, it could be worth starting to tweak them and scaling up. Consider the lifetime value of a customer when deciding how much you're willing to spend to bring them into your funnel.
Fortunately, it won't take long to see what kind of results your ads get.
9. You'll Get Fast Results
Facebook advertising is fast. Once you upload your ad to their advertising system, they'll review it, and assuming there aren't any issues, approve it to be shown. This process is often done within a few minutes of creating the ad.
Once the approval is complete, your ads will start to show immediately. You can go from a brand new web page that's never had a visitor to live traffic, and (hopefully) conversions in less than an hour.
This gives you a lot of power to test ideas and strategies. You'll know whether they're working or not quickly. In many cases, you'll know within a few hours, but definitely within a few days at most. It all depends on the market and the amount of interest there is in what you're offering.
10. Facebook Advertising is Measurable
The extensive tracking that Facebook does to gather all this information makes your advertising extremely measurable. You can track conversions across multiple pages, and even different websites, and trace them back to the ad that generated the first click.
The Facebook advertising system provides a lot of valuable information and reports that you can use to slice and dice your advertising campaigns. If you combine it with a tool like Google Analytics that tracks visitors' activity on your website, you'll have a complete picture of everything your audience is doing at all stages of your marketing funnel.
Compare that to something like an ad in your local Yellow Pages. That type of advertising is like a black hole. You pay for the ad, and hope people call after seeing it, but you never really know how many customers it ends up generating.
Is Facebook Advertising Worth It?
You shouldn't focus all your advertising on Facebook, but it should be one of the main platforms in your marketing strategy. Combined with other paid traffic sources like Google Ads, you can reach new customers wherever they gather online.
Learning how to get the most out of Facebook Ads can take some time and effort. It's not that complicated but if you don't know what you're doing, you can spend a lot of money unnecessarily.
Get in touch with us today to get a free digital marketing review of your current strategies. We'll tell you what's working and what you should consider changing to increase traffic and drive more leads.
Implement our recommendations yourself or apply to our Done For You Fulfillment so we can help you get the most out of your Facebook Ads, leaving you to focus on what your business does best.
Owner and Chief Marketing Officer, Jason Hall, and his team specialize in creating brand awareness / traffic and lead generation / marketing funnel and conversion optimization, while utilizing the appropriate marketing channels available within your industry. With diverse clients throughout the world, Jason's team is well connected within many industries to assist with your marketing strategies. With no long term contracts and various levels of service, Jason's team will increase the quality of your online traffic, leads, and sales.
Free Website Audit Tool
See how well optimized a web page, landing page, or blog post is for an exact keyword or phrase
About the author...
Located in the heart of the Emerald Coast - Destin, FL, founder and Chief Marketing Officer, Jason Hall, and his team specialize in creating brand awareness / traffic and lead generation / marketing funnel and conversion optimization / and PR campaigns, while utilizing the appropriate marketing channels available within your industry.
With diverse clients throughout the world, Jason's team is well connected within many industries to assist with your marketing strategies. With no long term contracts and various levels of service, Jason's team will increase the quality of your online traffic, leads, and sales.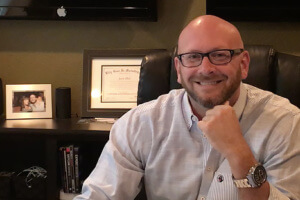 Request a digital marketing strategy session today and we'll show you what you've been missing!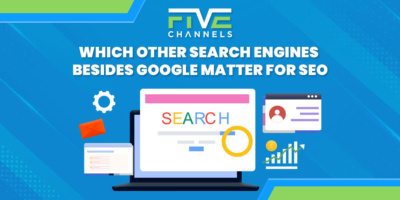 Are you struggling to improve your online presence and boost your website's SEO? Google is the most popular, but optimizing…