You're a great guitar player, and you want to market yourself to sell online lessons.
The only problem is, there are a ton of great players who already do the same thing. The best way to get frustrated and give up on a business is to have your site come up on the 28th page of Google results.
So, you realize that if you market yourself as the "best guitar teacher in the Houston area who specializes in Flamenco style covers of classic rock tunes," you'll probably be the only one in that category.
What you did there is known as a niche marketing strategy.
It means figuring out what your niche is, and then using that to hone your marketing strategy to find clients and customers with pinpoint accuracy.
Whether you're a guitar teacher, a chef, an SEO company, or anything in between, having an effective niche marketing strategy can help your business thrive.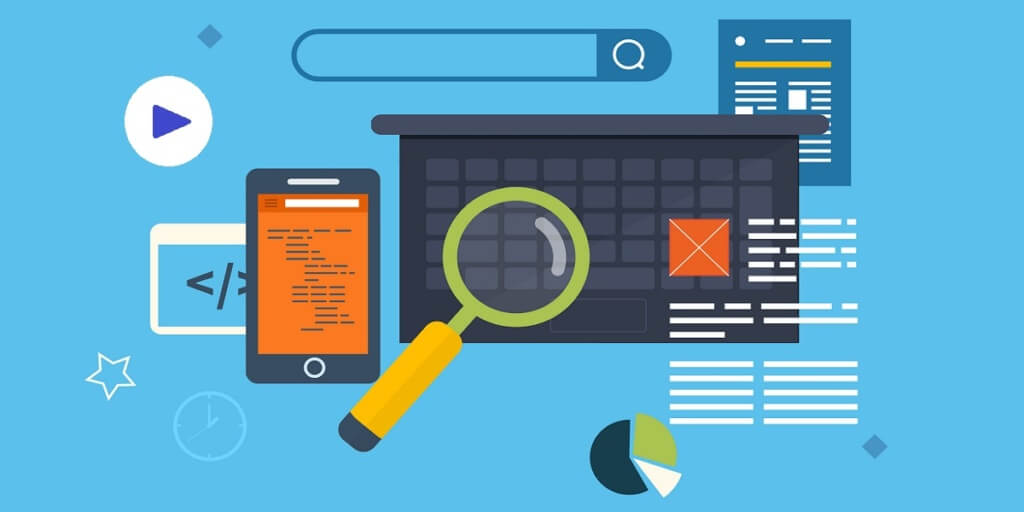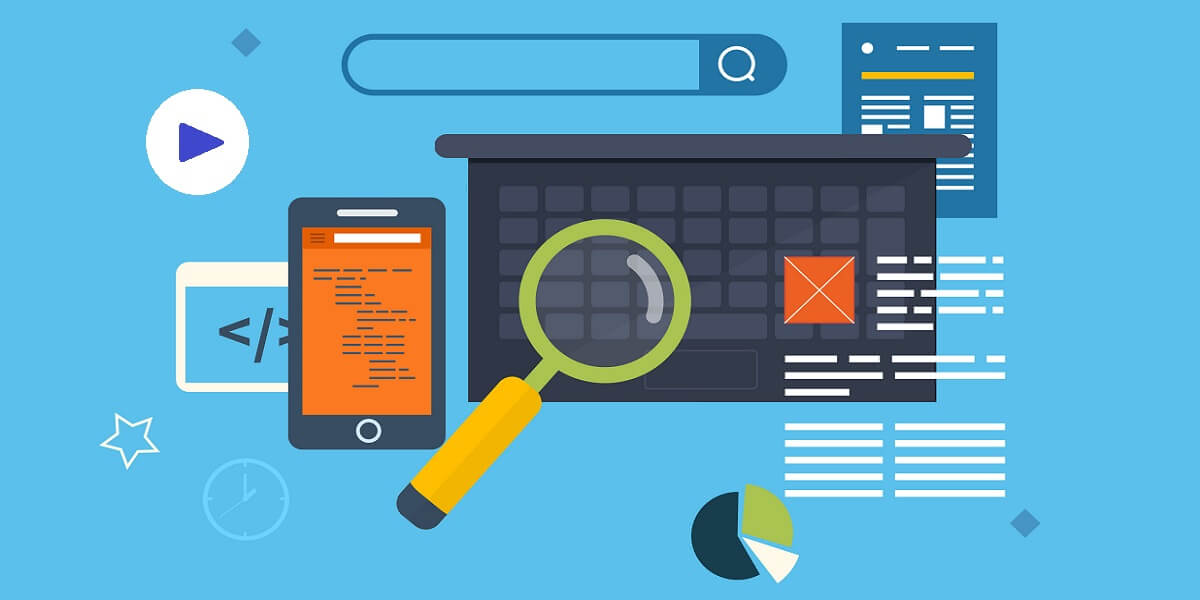 Stay Narrow
Put yourself in the position of a potential client. Imagine you're searching for something, and from your online search results, you have a hard time telling what is different between the top few results.
At that point, you might just pick one company at random, or maybe you'll give up on the search because of frustration.
Either way, what you didn't do in that example was find an offering that stood out from the rest.
Another way to put that is that you weren't given any niche-driven options.
You want to take steps to differentiate the product or service you're selling so that when someone searches, they notice the difference between you and the others.
The more narrowly you describe and market your product or service, the more likely it is to look different from other ones in the same general category.
That means someone is more likely to notice it when they search.
It's All About Specialization 
This isn't to say that niche marketing is simply about fooling a potential customer into thinking your product is different. Often, it's about figuring out what makes your product actually different, and then highlighting that in your marketing strategy.
At the same time, there are going to be ways in which it might be impossible to differentiate your product from others. Maybe your company literally sells the same product or service as others out there.
In that case, your niche marketing strategy will be much more about who you are talking to than what you're selling.
Which brings us to the next point.
Focusing on a Unique Target Market
The core principal of niche marketing is focusing your attention on one particular group (a.k.a. a niche market) and marketing to them.
There are a few ways to figure out who that niche market is, but in a general sense, you want to aim for people who would actually benefit the most from your product or service.
There are a ton of different characteristics that a demographic has that would work for grouping them. Maybe it's people who all live in a specific area or participate in a specific lifestyle. Maybe it's people who are all celebrating a specific upcoming occasion or holiday, or who work in a specific field.
It could also be people of a certain age demographic, or who participate in certain hobbies or activities. Maybe it comes down to need.
Ultimately, if you can figure out which subset of people out there specifically needs your product or service the most, you can market directly to them.
What Are Your Values?
For the sake of argument, we are going to start a hypothetical business from the ground up, and assume you are going to be employing a digital marketing strategy.
So, before you start marketing, or even set up a website, the best move is to have clarity on the core values that your brand will have. This will, in turn, make it so much easier to find your niche market.
Answer basic questions about the type of company you want to run.
Is this one that you'll do for the long haul, or just until it's successful to sell it off? Are you in the business of getting fun products into consumers' hands, or are you more focused on solving one of their problems?
What kind of money does your target demographic have available to spend on your product? There's no sense in targeting only millionaires if your product will go for $29.99.
Define and Conquer
Be clear about which general market you are looking to enter. Maybe it's the banking and investment field, general marketing, or the medical field.
Once you know generally what segment of the market you'll be focusing on, then narrow your search. This most likely will mean narrowing a few times.
It's probably not enough to pick, say, fitness, and then narrow only to running equipment. There is certainly going to be a lot of competition, including major corporations if you are only narrowing to that level.
So be prepared to have several stages of specialization.
The SPAN Method
The SPAN Method, developed by the folks at Authority Alchemy, is a good way to test if your niche is workable. It refers to Subtopics, Pain, Attainability, and Numbers.
First, take a look if there are enough subtopics within the narrowed down sector you've chosen. You want your niche narrowed down, but not so much that there's not enough there for you to sink your teeth into and provide regular content.
The pain factor doesn't mean literal pain, per se. Asking if your product or service helps people in pain, is another way of asking if it addresses a need for potential customers. If there's not a need for it, it may not be worth pursuing.
Attainability means being honest with yourself about the feasibility of offering your specific service or product. You don't want to pick something that will prove too much to get off the ground in the first place.
Finally, make sure your numbers are there. This means getting a sense of how much of a potential audience there is for your product or service.
Looking around Facebook and LinkedIn, or paying attention to Google ads can be good ways to see if people are already spending money in your niche.
The Website
In all likelihood, you'll be starting this business and its niche marketing based around a web presence, so that's where you'll focus next.
Once you have a clear sense of what you will be selling, and what your values will be as a company, you should get your website set up.
Buy a domain (or a couple, if you are still testing out a couple of names).
You'll want to be careful to avoid what is known as EMD's. This stands for "Exact Match Domains."
So, for example, if you plan to sell mesh shorts with hand-drawn cartoon characters sewn on, you wouldn't want your domain to be www.HandDrawnCartoonMeshShorts.com.
Google considers that an EMD, and in the last few years, they have decided to lower the ranking of sites that use that kind of branding.
Instead, you want to come up with a domain name that sounds like it's the name of an actual brand. These are known as branded domains. So, for the above example, you'd want something like KapowGear.com.
Web Design
Next, you'll want to put time and effort into the site's design.
If you are trying to market to a specific niche, then your web design shouldn't look like it was created with a template that anyone could have purchased and filled out.
You want it to not only stand out, but also be a good visual representation of your brand.
So, focus on making your design match your brand. Hire a designer if that makes sense for you!
Be sure to keep things minimalist, especially at first. Too much design can also be negative!
Dive in Headfirst
There's a reason we all take our friends' recommendations more seriously than strangers' recommendations. It's the same reasons influencers are sought after by brands. Trust.
Since you most likely won't be applying your niche marketing to only your friends, you need to find ways to establish trust with your potential audience.
A great way to do that is to share personal experiences with the product or service you are selling.
If you are doing anything that relates to travel, for example, you might consider traveling and writing a blog during your trip. That way, when people visit your site, they'll get firsthand information about it, building trust.
This can apply to whatever you are selling. Having blog posts and photos of you using it will show that you aren't just a faceless entity trying to sell them something!
Video is Crucial
This doesn't only apply to photos and text. Video is perhaps even more important than either one of those. Cisco did a study that video will be 80 percent of all traffic on the internet in 2019. 
So that means anyone looking to thrive online will need to be creating constant video content.
Pointing a camera at yourself and talking directly to a potential audience is invaluable when it comes to creating rapport and trust.
The range of videos that are effective is quite broad. If you've surfed enough, you've probably watched a lot of videos of live streams, product reviews, unboxing videos, and how-to videos.
Picking the right ones for your site and getting them up regularly will help drive traffic and conversions!
Get Content Up Regularly
New content is the lifeblood of modern website traffic.
Anyone who has experience with SEO knows that Google's algorithms look for sites that create regularly updated content when it comes to ranking sites.
Ultimately, you're going to want a high ranking when people search for your niche.
This doesn't mean you need to write a brand new blog piece every day, or film a new video every evening, but it does mean staying active with content in ways that make sense for you.
In addition to updating your own site's content, you should look into ways to organically grow your business with cross-collaborative efforts.
Look for podcasts and radio shows that might have you on as a guest and pitch yourself to them.
Guest Posts
Writing guest posts for other sites is also a great strategy. Find sites that aren't exactly like yours but have an audience that will most likely be a good crossover with your target audience.
Guest posts are a win-win. The site you write for needs constant new content, so you are providing them with that for free. In return, you are getting exposure to their audience.
Depending on the popularity of that site, it might mean exposing your writing, ideas, and indirectly your product, to a huge population that you wouldn't have necessarily been in front of otherwise.
Also, as we talked about earlier, trust is a huge factor when it comes to niche marketing. If you write guest posts on sites that people already trust and turn to as an authority, you are parlaying that into an advantage for you.
You will automatically be given a layer of trust from the reader, by virtue of having been vetted by the site they already know and like. That immediately feeds more trust to the link you provide that goes back to your site.
Your Niche Marketing Strategy
Hopefully, this post has given you a good sense of the types of steps necessary to implement a successful niche marketing strategy.
Obviously, there will need to be some trial and error as you go through the process. This isn't a one size fits all scenario.
However, if you are clear about the niche of what you are selling, as well as the niche market you will be marketing to, you're already setting yourself up for success.
If you have any questions or want to learn more, visit our site today!
Owner and Chief Marketing Officer, Jason Hall, and his team specialize in creating brand awareness / traffic and lead generation / marketing funnel and conversion optimization, while utilizing the appropriate marketing channels available within your industry. With diverse clients throughout the world, Jason's team is well connected within many industries to assist with your marketing strategies. With no long term contracts and various levels of service, Jason's team will increase the quality of your online traffic, leads, and sales.
Free Website Audit Tool
See how well optimized a web page, landing page, or blog post is for an exact keyword or phrase
About the author...
Located in the heart of the Emerald Coast - Destin, FL, founder and Chief Marketing Officer, Jason Hall, and his team specialize in creating brand awareness / traffic and lead generation / marketing funnel and conversion optimization / and PR campaigns, while utilizing the appropriate marketing channels available within your industry.
With diverse clients throughout the world, Jason's team is well connected within many industries to assist with your marketing strategies. With no long term contracts and various levels of service, Jason's team will increase the quality of your online traffic, leads, and sales.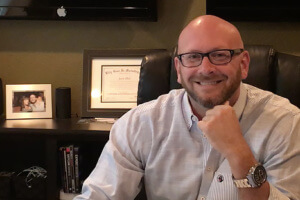 Request a digital marketing strategy session today and we'll show you what you've been missing!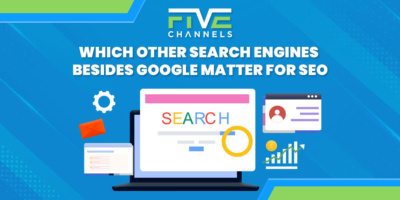 Are you struggling to improve your online presence and boost your website's SEO? Google is the most popular, but optimizing…