Are you internally weighing out the pros and cons of PPC vs. SEO marketing?
Before you get yourself stuck on that question, it's essential that you understand that there is no blanket answer. It depends on your company's specific situation, your goals, and what your customer base looks like.
It all points back to the strategy for digital marketing that your company uses. You have to understand your target customers, and how they use the internet. This is the key to figuring out whether your business would best benefit from paid search, organic search, or some conglomeration of the two.
We are going to take a look at both PPC marketing and SEO marketing, exactly what they are, how they're similar, and how they're different. Then, we're going to help you decide which one is the right choice for your growing company.
Also, we're going to talk a bit about how combining the two might be the best thing you could do for your marketing strategy right now.
Let's get this ball rolling!
What is SEO?
SEO, or search engine optimization, is a type of marketing that focuses on growing organic search engine results. Here, organic means that you don't pay for it.
Basically, the belief behind SEO is that in order for your business to thrive and be relevant, it has to show up on the first page of a google search, preferably near the top.
SEO includes technical and creative factors when looking to improve a business' rankings, and there are a lot of different parts to it. The specific words on your page, and linking from other sites, are just two important factors in this marketing technique.
Sometimes, SEO is just a matter of making sure that search engine bots understand your website, but that's not all it is. You need to make your site good for people, too.
What is PPC?
PPC stands for pay-per-click. This is a model of marketing where you pay a fee for each time someone clicks on your advertisement. Basically, you buy visits to your website rather than earn them organically.
Search engine advertising is a wildly popular type of PPC, and it lets you bid for ad placement in those sponsored links you see at the top of a Google search.
Every time someone clicks on your ad, you pay Google a fee. If you use it correctly, the benefit you get from this service is worth way more than what you pay for it.
Just like with SEO, there's a lot involved in creating a successful PPC campaign. You have to research and pick the keywords that are best suited for your business. You also have to set up landing pages. Also, your website's usefulness is taken into account.
The Pros and Cons of PPC vs. SEO
As you can see, PPC and SEO are similar, but there are a few important differences with these marketing strategies. With SEO, you work to have your listing included in the organic searches, and with PPC you pay to put your website on the top spot in an advertisement.
There are a few different pros and cons of both, so let's examine them.
The Pros of SEO
When you invest your time in SEO, you build awareness through search engine visibility. When you work hard at putting your company in front of your targeted customers, it drives brand awareness.
Your customers begin to trust your brand when it shows up in the listings after they ask a question. Most times that a person searches Google, their research leads to a purchase. Putting your company out there as a voice of authority on a topic, drives branding in a positive direction.
This naturally improves your credibility, and trust as well. Users tend to skip over ads, choosing to trust the results that show up organically. As your website shows up in various searches, your traffic will also increase.
While you don't pay for every click on your website, there is a cost associated with SEO marketing. It's not cheap, and it's not easy, because developing your website in a way that search engine bots deem it as the most relevant thing for searchers to see is a process that requires time and effort. However, it's still more cost-effective than most other kinds of marketing.
Also, unlike with marketing that you pay for, organic traffic keeps coming even after you stop paying. Your organic traffic is going to be what keeps your business afloat long after your marketing campaign ends.
Despite the cost, it's worth mentioning that success with an SEO campaign is something that your competitors can't imitate by out-buying you. It requires skill, dedication, and time.
The Cons of SEO
One of the biggest drawbacks of SEO is that it takes time, a lot of time. The most popular keywords are often completely dominated by powerhouses like Amazon and eBay.
You also have to constantly be developing content to have a strong organic presence on search engines. A small business likely won't have the resources to have a person dedicated to this process, or to developing safe link building.
Organic traffic comes from research questions that a customer makes to learn something. Sometimes this is before they buy a product. This traffic is important, however developing content that nudges them to buy from you without feeling like an advertisement is a tricky approach to master, and it isn't always a good fit.
The Pros of PPC
PPC offers a whole load of benefits as well. The best part about PPC advertising is your positioning on a search engine's page. Even if a potential customer scrolls past the ads, it is the first thing they see.
You also have more control over the marketing message you want to get across. You can include your call, location, links, pricing, and callouts, and those are just a few of your choices for developing advertisements.
Google also gives you the option of having images for shopping ads, allowing a customer to see what they will be selecting. This seriously increases your click-through rate, and is a huge advantage over organic search.
Just like with SEO, this gets your brand out there even if they choose not to click, because it's an advertisement.
You can also heavily target the person your ads reach. You can target your ads with keywords, time of day, day of week, geography, language, device, and the audiences from previous visits to your page. This is something you have no control of at all when you select purely organic marketing.
Also, while you're spending money on this type of marketing, it gives you the chance to keep a budget. You can decide ahead of time how much money you are willing to spend every day and set your ads to not go over that limit.
A well set up and managed account can be inexpensive. If you're a small business for a specific part of the US, you can use precise targeting and wind up paying a minimal amount.
PPC marketing is also much quicker. This is the fastest way to get your name out there in front of your customers. It allows you quick feedback on new products, too.
There's also a level of stability associated with paid marketing. AdWords doesn't deal with the same ups and downs that search engine results do. Sure, there are changes to deal with, but they aren't as impactful, and they are much easier to manage.
The Cons of PPC
Well, first and foremost, your potential customers will know it's an ad. It will say "advertisement" right on it. This can lead to them just scrolling right on past. While you might consider that free advertisement, unless you've got something high in the rankings of that specific search, you're not generating much.
PPC can get expensive. It's paid, after all, and this means you have to invest in it consistently. When you stop paying, the ads go away, and your leads dry up.
You can also wind up getting into bidding wars with your competitors, and that can cause costs to rise quickly. When you start your advertising campaign, you're probably nudging someone else out of the way.
Also, PPC is pretty easy to imitate. If you're running ads and your competitor notices, they can run ads as well. It's all out there for them to see and they can copy it easily.
Any good PPC campaign needs someone there who can manage it with skill. Someone has to monitor bids, positions, and click-through rates. Sure, a script can do it to an extent, but it's a good idea to have a skilled person in charge of a PPC account.
So, What Is It? PPC or SEO?
Again, this just isn't a question that we can answer without knowing your business' specific needs.
If your business is very local and you don't have a lot of competition, and maybe you only need a couple of leads a week, you could grow decent visibility in both local and organic search results with SEO.
However, if your store is based on e-commerce, you could come up with some unbeatable competition with Amazon or eBay if you attempt only the organic search option.
Are you in need of leads right now? What does your long game look like? Is your website authoritative? Is there much competition in organic search for you? What's your cost for PPC searches?
You have to understand your business and your marketing goals before you can make the right choice here.
What Should You Choose?
Here's a novel idea: why not both?
Both SEO and PPC have pros and cons, sure, but don't they work better when you put them together? When you can get them working with each other, you can create results that you just can't manage to do when you're working with just one.
When you run a PPC and SEO campaign together, you can funnel keyword and conversion data from your PPC into your organic search. You will get double the brand recognition if your name is on the top of the screen, and somewhere in the organic search.
You can move your keywords from PPC into an organic search if they're too high cost, or if they're high-volume, but low-converting.
Also, because SEO marketing is such a long game, you can test the keywords in PPC, before you decide to lay down the groundwork for a time-consuming SEO effort.
When you put SEO and PPC together, you counteract each of their individual pros and cons, creating a more powerful and effective marketing campaign that gets your brand out there, and your product in the hands of your customers.
An integrated strategy is the best way to approach marketing if you are in a high-growth, aggressive market.
PPC vs. SEO: A Per-Business Decision
There is a lot to consider in the PPC vs. SEO debate, but one thing is for sure: whether it's pay-per-click or search engine optimization that you choose, keyword research is the most important aspect of any marketing strategy. For both of these unique marketing campaigns, you have to understand what keywords are the best fit and how to use them to work for you.
When you understand the intent behind a specific keyword, you can find the perfect keywords to try. Just look at why people search those words and whether or not that's worth paying for.
If you're looking for more information on SEO, PPC, or any other kind of digital marketing, visit us today!
Owner and Chief Marketing Officer, Jason Hall, and his team specialize in creating brand awareness / traffic and lead generation / marketing funnel and conversion optimization, while utilizing the appropriate marketing channels available within your industry. With diverse clients throughout the world, Jason's team is well connected within many industries to assist with your marketing strategies. With no long term contracts and various levels of service, Jason's team will increase the quality of your online traffic, leads, and sales.
Free Website Audit Tool
See how well optimized a web page, landing page, or blog post is for an exact keyword or phrase
About the author...
Located in the heart of the Emerald Coast - Destin, FL, founder and Chief Marketing Officer, Jason Hall, and his team specialize in creating brand awareness / traffic and lead generation / marketing funnel and conversion optimization / and PR campaigns, while utilizing the appropriate marketing channels available within your industry.
With diverse clients throughout the world, Jason's team is well connected within many industries to assist with your marketing strategies. With no long term contracts and various levels of service, Jason's team will increase the quality of your online traffic, leads, and sales.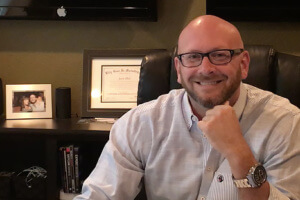 Request a digital marketing strategy session today and we'll show you what you've been missing!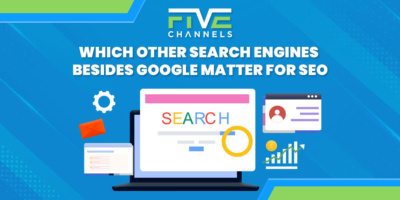 Are you struggling to improve your online presence and boost your website's SEO? Google is the most popular, but optimizing…