The past year has seen a host of new search trends online, with Google citing Coronavirus as the most searched term.
The search engine continues to dominate with a 92% share of the global market. Mobile use increased from the previous year and organic search is more important than ever.
So, what new changes will come to Google Search in 2021, and how will they affect your website rankings?
This article provides five key Google SEO tips that will dramatically affect search results over the next year.
We examine how the launch of Core Web Vitals in May will impact the SERPs. You'll discover why featured snippets could replace the number one spot. Also, how to take advantage of Passage Rankings and the EAT philosophy to boost your position.
Let's delve into the fate of Google SEO in 2021 and watch the future unfold today.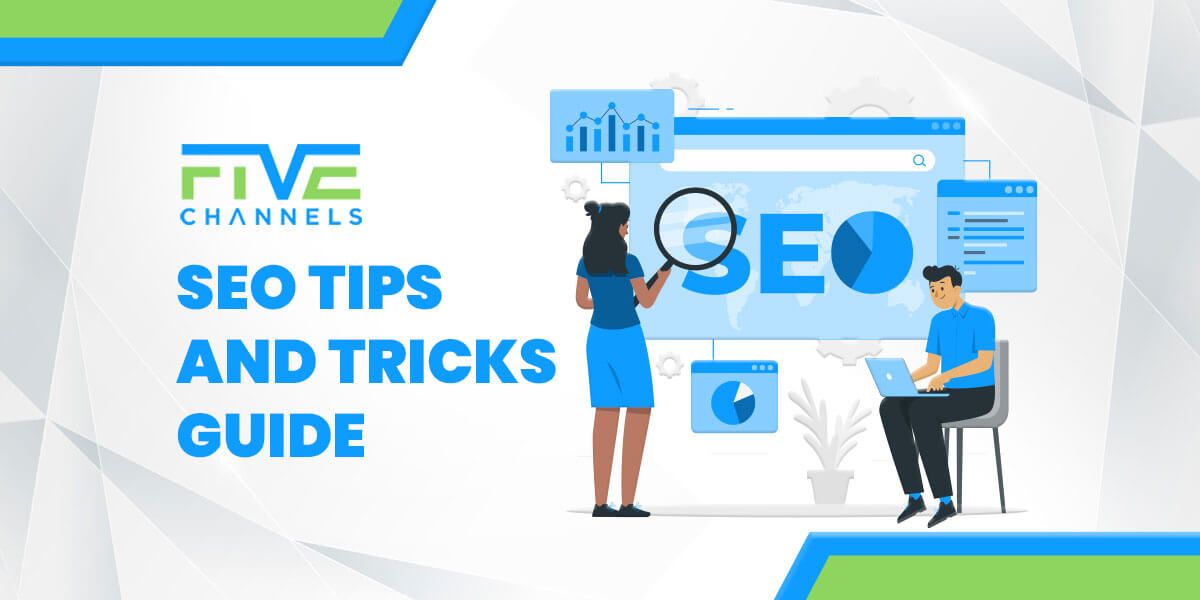 Top Google SEO Tips and Tricks in 2021
Last year saw the world locked indoors due to the ongoing pandemic.
Businesses without an online strategy found themselves in peril, as footfall disappeared overnight. Those with a website soon realized that without a high ranking on Google, hopes of digital sales didn't match expectations.
Yet companies with a clear Google SEO plan now reap the rewards and will continue to do so. If only everyone knew how important search engine optimization would be in 2020.
In this guide, we reveal five essential tips that will drive quality traffic to your business website this year. They include:
Core Web Vitals
Featured Snippets
Passage Rankings
E-A-T
Keyword Intent
Some carry over from last year while others will cement themselves within the next few months. All focus on bringing you more visitors to your website and are more likely to convert.
Let's not waste any more time.
1. Improve SEO Through Core Web Vitals
May 2021 will see a major shift in how Google will measure and reward a website's quality.
Page experience signals like mobile-friendliness will soon be joined by Core Web Vitals (CWV). The goal is to pinpoint sites that offer the best user experience and push them to the top of the SERPs.
Existing signals included safe browsing, HTTPS security, and non-intrusive interstitial pop-up ads. Now, the company wants to expand those factors by adding loading, interactivity, and visual stability.
What Are the Three Core Web Vitals?
Core Web Vitals divide into three key areas:
– Largest Contentful Paint (LCP)
– First Input Delay (FID)
– Cumulative Layout Shift (CLS)
Don't let these terms confuse you. Basically, they relate to how quickly a page takes to load and become responsive. That's especially important for mobile users with a poor connection and a slower device.
LCP measures how long a page takes to load. The lower the figure the better the score.
FID calculates the time needed for the page to become responsive.
Think about when your visitor tries to click or tap a link, and nothing happens. No one likes that, especially Google.
CLS waits for everything to settle and your site to actually become usable. That means not loading images that shift content down the screen as the user tries to read it.
Why Core Web Vitals Scores Matter
Simply put, because Google says so.
For Google to list a site in the first place, the website needs to earn it. That means offering users the best possible experience. Why should a site with great content, but it takes an age to load become number one?
The question is, how can you ensure your website's vital signs are healthy? Also, how do you improve them if they're not?
How to Improve SEO Through Core Web Vitals
You can gain insight into how Google views your website through the Pagespeed Insight toolbox.
Google displays a page's ranking out of 100. Each of the three vital signs will show individual results. All are color-coded, from red for poor to green for great.
Tackling bad performance requires the right SEO strategy, skillset, and ongoing optimization. Hiring an expert search engine optimization firm will help improve your score and ranking.
2. Featured Snippets SEO Strategy
Featured snippets are special boxes found on Google Search that display descriptive content.
This content comes directly from a website that Google believes best-matches the search phrase, and as snippets appear above the organic listings, they're even more valuable than becoming #1.
Types of Featured Snippets
Snippets boxes offer summarized data relating to the searched keyphrase. The content types within them include:
Paragraphs – Direct quotes that answer the user's question
Numbered/Bulleted Lists – A list of corresponding information
Tables – Usually graph data
Google takes sections of your site's pages that best correspond to the keyword. The good news is you can better your odds of this happening through Snippet Bait.
Snippet Bait
This term describes a way to attract or "bait" Google to use your content in its featured snippets.
Tests show that a 40-60 block of words offers the highest chance of success. Just make sure they form one paragraph if you want to appear for that type of snippet.
For list snippets, include <h2> and <h3> heading tags to push each item to Google's bulleted list. Table snippets require a well-formatted data so include <thead> and <tbody> tags in your tables.
Search Engine Optimization for Snippets
Unfortunately, you can't tell Google that a page on your site makes a good featured snippet.
The Google algorithm decides this by determining if the page's content is suitable. If it does it elevates it to a snippet.
However, you can improve your chances by optimizing your site as outlined in one of our other blogs.
3. Google Algorithm's Passage Rankings
Google aims to improve its ranking algorithm by not only indexing the entire page but individual passages.
Removing the previous needle-in-a-haystack approach will improve search query results by 7%. So, what exactly is a passage and how does it work?
How Does Google Passage Ranking Work?
Google's AI recognizes that a specific passage or portion of a page's content is more relevant than the whole.
Its neural nets work by pinpointing subtopics around a particular interest. When a user searches for a phrase that's relevant, Google selects that subtopic as a passage.
Build Your SEO Strategy with Sections
How can you optimize your site's pages to rank for passages?
The secret lies with organizing content into sections and treating each like a mini web page.
A section should cover a different topic, but still relate to the page as a whole. For example, this article is divided into five main topic sections that all focus on SEO.
Like paragraph featured snippets, ensure you use sub-heading tags to break up the flow of your content.
Improve SEO With Long-Form Content
Creating long-form or higher word count copy was always an excellent SEO tip. With the new passage ranking facility, those long-form pages will rank even higher.
Remember to include relative links in your longer content pieces. You'll receive more backlinks if other site owners see quality rather than spam.
If you don't have a blog or a way to distribute new content on your website, you need to get on top of it as soon as possible.
4. EAT Search Engine Optimization
No, this term doesn't refer to consuming Google search results.
EAT stands for Expertise, Authoritativeness, and Trustworthiness. Combined with domain authority, they will shape the future of SEO into 2021.
Both relate to quality and how Google decides which site has greater expertise over its competitors.
Page Quality Rating
Google's search quality evaluator guidelines state these factors affect page quality:
– A page's purpose
– Main content amount and quality (usually landing pages)
– Who is responsible for the main content
– Website reputation
The first step is to understand the true purpose of the web page.
Google doesn't take kindly to sites that don't benefit users in some way, or those that spread hate or misinform them. They must have a clear goal and achieve it to the best of their ability.
Quality Not Quantity
The EAT principles fact-check content by ensuring it has a beneficial purpose.
They also confirm that the author and distributor are trustworthy experts and carry authority. The website itself should have a high number of quality backlinks to back this up.
Therefore, analyze your existing content to ensure it abides by these rules.
Add citations to reputable sites to bolster its authority. For example, link to .edu domain name with an academic study on the subject. Google will compare the data on that site and yours and credit you for it.
Transparency and Expertise
Don't forget to credit the original author of any article you add to your site. As mentioned above, Google actively looks for the main content creator to check their credentials.
You can calculate your site's authority using free online tools like Ahref's Website Authority Checker.
Scores factor backlinks and linking websites and are measured out of 100. The higher the score the more authoritative they are. That translates to a better ranking on Google Search.
However, most businesses don't have the time, manpower, or expertise to write quality content. That's why they hire a team of professionals to create it for them.
5. Google SEO and Keyword Intent
Keyword intent describes what the search term actually means.
A phrase like "buy contact lenses" has the intent of purchasing a product. "Contact lenses" isn't so clear because the phrase could mean general information on the topic.
Every keyword offers a different context, and the shorter the phrase the more difficult it is to discern intent. Therefore, to help users find more relevant content and reduce bounce rates, optimize for keyword intents.
Post Matching Intents
Take your existing keyword strategy as a case study.
Google the top key term and analyze the results. If the phrase doesn't contain an obvious intent, note the type of sites that appear in the first three spots.
Are they informational pieces? Do they offer advice? Are they more ecommerce orientated?
If Google decides that a keyword should show more content-related pages, then you need to ensure your site does too. For example, results that display bulleted lists instead of 3,000 word essays provide a template for you to follow.
Shopping-type results must optimize content for a simple sales funnel. Users don't want to read pages of technical data as they're already committed to buying.
Optimize Existing Content
Creating fresh content always benefits your SEO strategy but takes time to build. Why not use your existing pages and re-optimize them to increase their rankings?
Check your analytics results for each page on your site. See which ones have dropped in significance for organic search referrals. Then take the top keywords for those pages and Google Search them.
Ask yourself why your page isn't on the first set of results, but your competitors are. You may find that Google and its users now prefer a list structure, or one that is more image-driven.
Finally, return to your page and change it to reflect this current trend.
Keep track of the results to see if the edits worked. You'll be amazed that making content more accessible in line with expectations works wonders.
The bottom line in 2021 is this, content that doesn't match a user's search intent won't rank well.
Expert Google SEO Tips at Five Channels
This article offers key Google SEO tips that you can incorporate into your own site to boost your ranking.
However, as the Google algorithm constantly changes, you need to keep up with current trends. That's why hiring an SEO expert should become your top priority in 2021.
Five Channels specializes in bringing targeted traffic to your website from Google Search.
Our expert team of marketers knows how to build your brand online. We provide lead generation services, conversion optimization, and search engine optimization.
Our diverse global client list proves our methods work. With no long-term contracts and competitive pricing, what have you got to lose?
Request a digital marketing strategy session and see how Five Channels can boost your site's search ranking.
Owner and Chief Marketing Officer, Jason Hall, and his team specialize in creating brand awareness / traffic and lead generation / marketing funnel and conversion optimization, while utilizing the appropriate marketing channels available within your industry. With diverse clients throughout the world, Jason's team is well connected within many industries to assist with your marketing strategies. With no long term contracts and various levels of service, Jason's team will increase the quality of your online traffic, leads, and sales.
Free Website Audit Tool
See how well optimized a web page, landing page, or blog post is for an exact keyword or phrase
About the author...
Located in the heart of the Emerald Coast - Destin, FL, founder and Chief Marketing Officer, Jason Hall, and his team specialize in creating brand awareness / traffic and lead generation / marketing funnel and conversion optimization / and PR campaigns, while utilizing the appropriate marketing channels available within your industry.
With diverse clients throughout the world, Jason's team is well connected within many industries to assist with your marketing strategies. With no long term contracts and various levels of service, Jason's team will increase the quality of your online traffic, leads, and sales.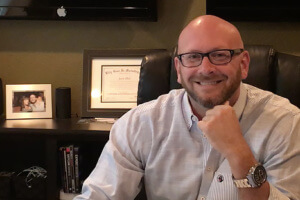 Request a digital marketing strategy session today and we'll show you what you've been missing!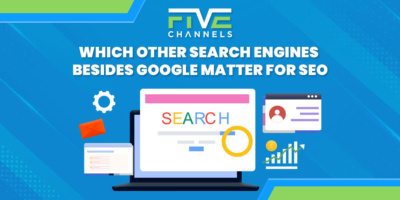 Are you struggling to improve your online presence and boost your website's SEO? Google is the most popular, but optimizing…