Picture this: you're a SEO-savvy marketer, you know your website like the back of your hand, and you think you've got Google rankings down to a science. But if you're disregarding the chance to be in position 0, you're putting your website at a disadvantage.
We know that numbers matter in online business, especially search rankings – over 90% of searchers don't go to the second page of the search results. Of those searchers, about 33% of traffic goes to the website in position #1, 17% to position #2, 11% at position #3, etc.
Basically, if you're ranking anywhere below position 10, you're getting functionally zero traffic for your trouble.
With featured snippets on Google, you can do even better than #1. You can also do it with less cost than you think. Here's why you want to be in position 0 – and how to get there.
What Is Position 0?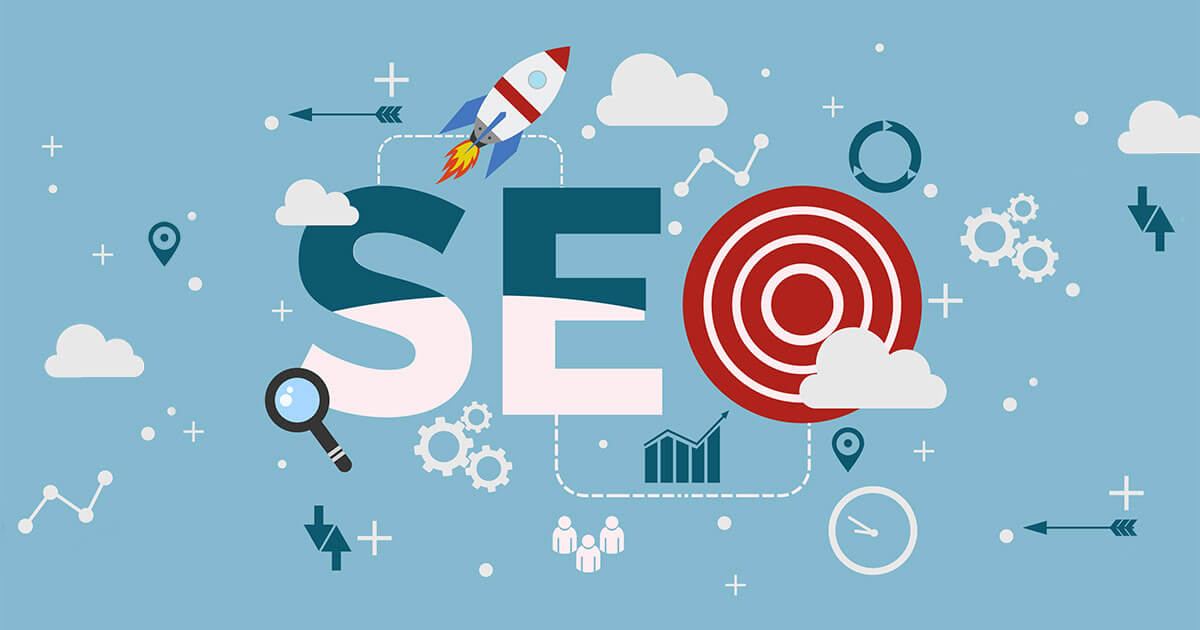 As we mentioned before, it has to do with featured snippets, a new feature of Google.
Alright, you say, but what's a featured snippet?
As Google explains it, when a user asks a question in Search, they might show a search result in a special featured snippet block at the top of the page. This includes a summary of the answer, extracted from the web page.
How? We already know that Google creates snippets by extracting what a visitor sees on your page.
A featured snippet is different than a normal web result because Google extracts an answer to the user's question and displays the top result.
Once you've handled these key roadblocks to getting your website to rank well, you can start aiming for position 0.
Before we get started though, let's make sure we're clear on what featured snippets are so that you can spend your online marketing time effectively.
But First, Let's Handle A Few Misconceptions
Before we get carried away, let's clear up a few mistaken ideas about what this ranking is and isn't.
It's Not An Ad
Wait, you say, I have a small budget! I'll never be in position 0!
Don't get discouraged, because that's not quite how it works.
The ranking position isn't an ad. Ads are actually the only thing that will rank above it.
You don't have to worry about your budget either because you can't pay to have your page recognized as a featured snippet. Once again, this is because a featured snippet isn't an ad.
Know what that means? It's prime web real estate, and it's free.
(And if you're still worried about doing affordable SEO, here are 5 tips to get you started.)
It's Not Guaranteed
We just said a featured snippet isn't an ad. It's also not guaranteed.
Wait, what does that mean?
Simple: you can't mark your content as a featured snippet. Google's system will sort through content and choose the best answer.
What that means is that there's no one true method to getting position 0. Featured snippets are tricky to navigate – you may get two different snippets if you ask the same question two hours apart.
But there are a few tricks to help your site be a contender for the highest position in Google.
Optimize Your Site For Web And Mobile
There are no two ways about it: your site has to rank well for Google's programs to find it. Otherwise, you're damaging your chances of being found for a featured snippet.
This also includes mobile search rankings.
The truth is, readers are generally impatient. More than 50% of mobile users will leave a website if it takes more than 3 seconds to load.
Yup, you read that right: not optimizing for mobile can cost you over half of your potential mobile traffic. And weak optimization will weaken your chances of scoring position 0.
Think of it this way. If Google can't find you when a customer does a basic search that should lead to you, it's unlikely Google will find you and pick you for a featured snippet.
So what mistakes are you making that are costing you mobile traffic?
Lack Of Mobile Keyword Optimization
In many cases, you're correct in assuming that desktop and mobile keywords overlap.
However, you have to keep in mind that people search differently on their phones, and that means different keywords.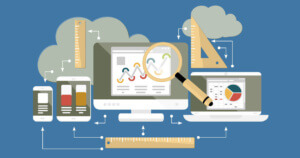 For example, people tend to search shorter keywords on their phones than on their computers.
Why? Usually, when they're on their phones, they want quick answers that they can skim in a hurry.
Using their phone also means they're using voice searches like Siri, so it's to your benefit to use conversational phrases. If you wouldn't ask Siri a question with that wording, chances are your visitors won't either, and that won't help you rank well.
Slow Page Speed
Remember: mobile viewers are remarkably impatient. So if your site is slow, you're losing their traffic.
How can you fix it?
One way to improve speed is to compress your images for faster load time. There are a number of free web tools that will do this for you.
Another trick is to make sure to keep your web hosting up to date. This will keep your site running as quickly and smoothly as possible instead of struggling for handle out of date web hosting.
Repeat after me: never skimp on web hosting. Ever.
Need more ideas to get your website mobile-ready? We've got you covered. Check out this blog post on 9 mistakes you should never make with mobile SEO.
Answer A Question
Got that cleared up? Good. Let's get down to business to get you your featured snippet.
We said before that Google creates featured snippets by finding an answer to the searcher's question. With this in mind, the simplest way to aim for position 0 is obvious.
Create content that answers questions.
Or, to put it another way: because featured snippets are designed to answer questions, you're never going to hit position 0 unless your content answers questions. Makes sense, doesn't it?
For example, if we type "position 0" into Google, there is no featured snippet. Why? There's no way that search can be interpreted as a question. So there's no featured snippet for that search.
But if we type "what is position 0" instead, a featured snippet pops up, because Google recognizes the search as a question. Voila, the secret to featured snippets.
Don't get overexcited though, because answering every question out there isn't going to help you.
Answer The Right Question
Though marketers disagree on the cardinal rule of successful marketing, everyone agrees that you need to focus on your audience.
After all, you're not going to talk about moving companies if your website caters to Chihuahua owners. Or talk about selling carpets if you sell dinner plates.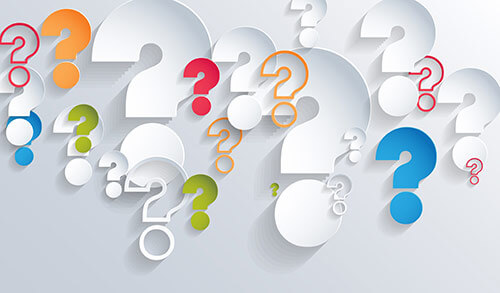 The same thing goes for position 0. It doesn't help you to try to answer every question because your audience isn't interested in answers to every single question.
They're interested in what your content can do to help them with their specific interests and questions.
More importantly, if you're trying to answer every single question, you're going to create content that isn't relevant to your site and audience. Bad news for your Google rankings (and your audience following.)
So when in doubt, stick with the content that you know is in your wheelhouse – and the interests of your audience.
Consider Phrasing
Let's go back to the previous example about searching. What's the difference between a term that gets a featured snippet and one that doesn't?
Yup. It's phrased like a question.
So in order to find position 0, you have to consider what types of phrases Google would consider a question.
Now, you can't cater to every possible iteration of a question. You could try, but you'd waste a lot of time doing it while other websites perform better than you.
You don't need to answer every question either. Again, you only need to answer the right questions.
This can be achieved by focusing on common phrases. Hubspot conducted its own analysis and found that search terms producing a position 0 result usually include one of these four phrases:
How to
What is
How do
How does
You can expand it to include a few other logical question phrases, like "why do" or "what does".
So when you write your next piece of content, ask yourself what question it's answering – and what the question looks like.
Choose The Right Keywords
Choosing the right keywords goes hand in hand with choosing the right questions.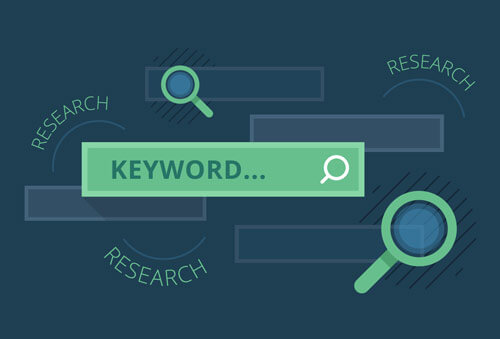 After all, if you're using the wrong keywords for your audience, you aren't going to rank well.
The good news is that if you're doing your question research properly, you're already doing your keyword research.
Here are a few keyword research tools to get you started.
Buzzsumo
Buzzsumo is a great tool to know what's on the web for the keyword you had in mind.
It's pretty simple: you just type in your word or phrase of choice and Buzzsumo will show you what's already on the web. It does this two ways: with keyword research and domain research.
Sound like the tool for you? There are two things to keep in mind about Buzzsumo.
First, the tool will typically filter out results that are focused on selling something, so if you're concerned with commercial results, this is important to remember.
Second, Buzzsumo's minimum monthly payment plan is $79 per month, or $948 billed annually. So if your budget is tight, this is important to be aware of.
SEMrush
This tool is known among content marketers for a good reason – it gets a lot done.
Once you've done your keyword research, drop your desired keyword into SEMrush to track its position in major search engines.
You can also use the Organic Search Results section to scope out your competition for a keyword. The tool will also show you related keywords.
Unfortunately, SEMrush's minimum monthly cost is higher than Buzzsumo ($99) so do your homework and know your budget.
Still Need Keyword Ideas?
Don't worry, we've got you covered. Check out this blog post on how to use Google AdWords Keyword Planner for SEO.
Find Out If Your Website Ranks For Position 0
Remember how we said that website traffic drops to nonexistent by position #10?
Unfortunately, numbers matter in landing a featured snippet.
Moz did their own research and found that over 30% of featured snippets were also ranked #1 in Google. Now, snippets were pulled from rankings all across page one, with the second largest distribution in positions #2-#5.
So you don't need to be in position #1 to stand a chance of landing position 0. But standing at position #5 and up does a lot to help your chances.
Not sure where you rank? Check out how you're performing on Google Search Console.
Remember Rankings Aren't Everything
But before you despair, remember what we said earlier: featured snippets are finicky, and there's no guaranteed way to land one. It helps to rank highly, but it isn't the only thing that will score you a position 0 spot.
So if you aren't the highest (or tenth highest) ranking, how do you make it work?
Simple: answer the question better than everyone else.
Keep in mind that when Google is looking for the answer to a question, it's choosing the answer as the best possible option of what it can find.
How do you do that?
Consider all parts of the question, and answer them thoroughly. Break every detail into its smallest parts, ask yourself whether a beginner would understand your explanation completely, and be generous with infographics.
If You Have Questions, We Have Answers
Still finding yourself confused by the ups and downs of position 0 and featured snippets?
Don't worry, we're here to help.
Five Channels is a full-service digital marketing company with over 15 years of experience generating leads and revenue for our clients. We offer everything from content marketing strategy, to mobile marketing, to digital consultancy, to local SEO and more.
Our team is ready to review your current digital marketing strategies to put you on the path to success.
Ready to work with us? Contact us through our website.
Owner and Chief Marketing Officer, Jason Hall, and his team specialize in creating brand awareness / traffic and lead generation / marketing funnel and conversion optimization, while utilizing the appropriate marketing channels available within your industry. With diverse clients throughout the world, Jason's team is well connected within many industries to assist with your marketing strategies. With no long term contracts and various levels of service, Jason's team will increase the quality of your online traffic, leads, and sales.
Free Website Audit Tool
See how well optimized a web page, landing page, or blog post is for an exact keyword or phrase
About the author...
Located in the heart of the Emerald Coast - Destin, FL, founder and Chief Marketing Officer, Jason Hall, and his team specialize in creating brand awareness / traffic and lead generation / marketing funnel and conversion optimization / and PR campaigns, while utilizing the appropriate marketing channels available within your industry.
With diverse clients throughout the world, Jason's team is well connected within many industries to assist with your marketing strategies. With no long term contracts and various levels of service, Jason's team will increase the quality of your online traffic, leads, and sales.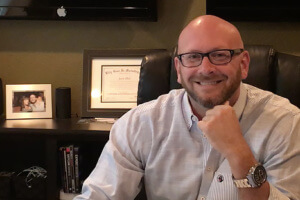 Request a digital marketing strategy session today and we'll show you what you've been missing!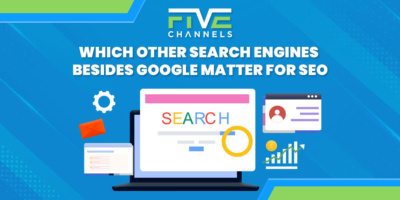 Are you struggling to improve your online presence and boost your website's SEO? Google is the most popular, but optimizing…