By 2021, the number of social media users will grow to over four billion globally. Over the years, social media usage has grown steadily as internet penetration increases. 
Businesses of all types now realize the importance of social media marketing. The modern consumer prefers to engage with their favorite brands on different social media platforms. The key question is, how can a company ensure that its efforts on social media have the intended impact on their target market?
The answer is through measuring your performance by checking social media KPIs and metrics. Once you understand your central social media key performance indicators, you can appropriately adapt your marketing campaign to suit your goals and clients.
Unfortunately, most businesses don't understand that to measure social media metrics, one needs to track more than just the "likes" they get. In this comprehensive guide, you will learn the most essential KPIs for social media.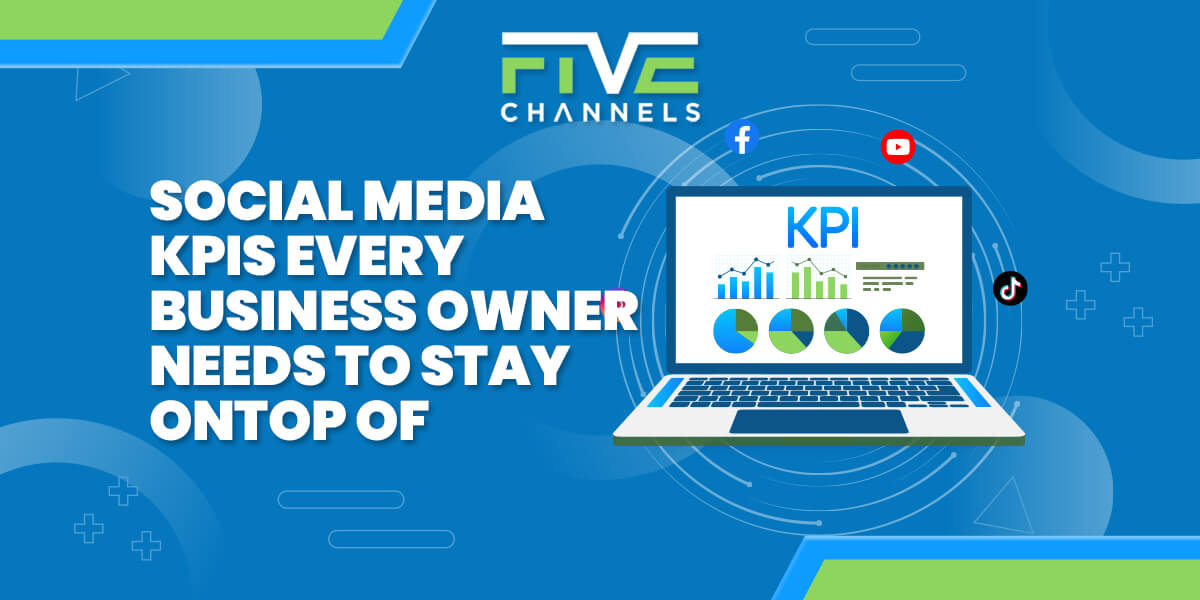 Choosing Your Core Social Media KPIs
Social media key performance indicators can help your organization understand how your marketing campaigns are performing. This way, you can tell whether you need to make any adjustments to your strategy.
Currently, there are numerous metrics you can measure on social media. Look at the following metrics for social media measurement:
– Whether or not your target audience can see and hear about your brand
– How often your intended audience engages with your brand
– The relationship between engagement and conversion rate
– What the overall impact of your social media campaign is on your client base
1. Social Media KPIs for Measuring Reach
A company needs to make sure they're connecting with the right audience before they can think of conversions and profit.
In the metric world, reach is a term that allows you to know how far your message is traveling as well as how many target clients may have seen it. Reach also helps you know who the people viewing your messages are.
So how can you measure reach? Here are four KPIs you can use.
Follower Count
The number of followers you have on your different social media platforms is a good way to tell whether or not you're reaching enough people. Of course, it's possible to have hundreds of thousands of followers who aren't engaging with you. 
Followers who aren't engaging with you can't help your brand much. Still, knowing that your organization has a wide reach is an excellent way to kickstart your campaign.
Impressions
Impressions are one of the most complex metrics to measure. This metric lets you know the number of times your post has shown up on a newsfeed or timeline.
A single user may have more than one impression. For example, the user may see your post on their feed and see it again when another person they're following shares it.
This metric is rather vague because it only indicates how many people might connect with your brand. However, the higher the number, the better for your campaign.
Web Traffic
The size of the traffic from your social media marketing campaign to your business website is vital. It's usually the first important step in converting people that follow you into paying customers. If people are interested enough to visit your business website and learn more about your company, it means they are more likely to try out your products or services.
Does your social media campaign have massive reach and engagement but little web traffic? That could be a good sign that you need to improve your call-to-action. 
Share of Voice
This metric determines how the conversation around your brand compares to the buzz around your competition. As people become more aware of your company, you'll start to see a conversation emerging about your business. 
Share of Voice helps you figure out whether your efforts are inspiring more conversation than other brands in your industry. If you aren't generating chatter about your brand, then it's time to take a good look at what your competitors are doing differently. 
2. KPIs for Engagement
While social media key performance indicators of reach help you measure how much potential your campaigns have, they don't mean a lot by themselves. What use is having a massive following if your followers aren't buying anything?
Social media engagement is among the best metrics to measure when you want to determine the impact of your campaign. The metric looks at the number of likes, comments, and shares your social media updates are generating. 
Below are five metrics that can help you measure engagement:
Clicks
There's hardly an easier form of engagement to measure than clicks. If a person is willing to click on a link to your blog or company website, chances are they'll also convert. That's why you need to start focusing on creating quality links, not just basic traffic.
Don't forget to think about likes and shares, as well as bounce rate. Having a high amount of clicks and an elevated bounce rate might indicate that your clients don't find your landing pages appealing. Also, if your shares are significantly low, it could be an indication that what you're selling isn't attractive to people.
Likes
Likes allow you to know the amount of attention you're generating for your business. Generally, people like to associate themselves with things and ideas that are popular. The more likes your posts have, therefore, the more engagement it's likely to cultivate.
The number of likes your content has is also a good sign of its authority. Your marketing team needs to focus on content that seems to be generating more likes.
Shares
Although likes are a good metric, they do not portray brand loyalty accurately. Your followers can hit the like button on your posts without bothering to read it. People can also like a post and never interact with your brand again.
To determine true engagement, what you need to focus on more are shares and retweets. The number of shares you get is a good sign of how much clients want to recommend your company to their friends on social media. In an era where social proof is everything, shares are crucial.
Comments
The top reason your brand is active on social media is that you want to be able to engage in conversations with your clients. As long as you're posting relevant, informative, and interesting content on your social media platforms, you'll always be able to spark conversations with your followers. Authoritative content can also help inspire loyalty in your followers.
Of course, people will sometimes be critical with their responses to their posts. That's not a bad thing as you get to learn what you need to do. 
A high number of comments on your messages is a good indicator that you're making an impact. It's the reason comments are excellent key performance indicators for a social media manager.
Mentions
Of the people who discuss a company on social media, an incredible 96% don't even follow the company's profile. That's right, only a tiny fraction of people talking about you do it when you're in the room. 
It's the reason you need to look at the things people are saying about you even when these people don't have a direct connection with you. The things people say about your brand on the internet matter. Above all, mentions on social media indicate that people are aware of your brand, even when those people don't follow you.
3. KPIs for Conversions
The rate of conversion is the ultimate measure of how successful your social media campaign is. As soon as you're generating considerable attention, it's important to determine how that attention is affecting your bottom line. That means that you should look beyond all the likes and shares you're getting to the sales you're making.
How many of your followers on Facebook, for instance, actually want to buy your product or services? Is that huge fan base you have on Instagram translating to any sales? Below are some of the metrics to measure conversions:
Sales Revenue
One of the top goals, when you're planning your social media campaign, is to increase your sales revenue. Every business wants to generate a profit, so your social media campaign should be boosting your bottom line.
Find out how many conversions you're getting directly from your social media efforts. Try to estimate the value of each client as well.
Lead Conversion Rate
Your lead conversion rate refers to the number of your leads that go on to purchase your products or services. Because your social media efforts give social proof to your company, they can help boost your lead conversion rate. The simplest way to know your lead conversion rate is to check out your Google Analytics profile.
Non-Revenue Conversions
Some of your conversions will not be in terms of revenue. Different businesses have different definitions of success.
A conversion, for instance, could simply mean a client signing up for a newsletter so you can grow your email marketing list. Sometimes, a conversion means filling out a form or even downloading your eBook. Once you determine what kind of conversion you're looking for, you can come up with strategies that prompt action from your target customers.
4. KPIs for Customer Loyalty
The era of the empowered consumer is here, and brands need to pay attention to customer loyalty. If you're going to set yourself apart from your competition, you must start offering your clients something they can look forward to coming back to.
With the vast majority of customers now on social media, that's the perfect platform to source for brand loyalty. So how do you go about it?
Well, you need to determine what impact your social media campaigns have on your client base. This way, you can reduce the cost per lead and enhance advocacy for your brand. Your goal should always be turning one-off purchases into loyal customers.
Here are the metrics that can help you determine customer loyalty:
Cost Per Lead
Given that your brand depends on qualified leads, it's crucial to understand how much each qualified lead costs your business. To do so, determine the amount of money you're spending on social media campaigns.
One of the best things with social media is that you focus on building a good relationship with your clients. Once you've generated enough authority for your business, your cost per lead starts to decrease.
Issues Resolved
Your social media efforts aren't just a way to connect with your clients. You get an opportunity to demonstrate your value to your audience in numerous ways.
Most consumers who complain to a company through social media expect a response from the brand within an hour. Resolving any issues posted on your brand's profile quickly shows your customers that you respect them. This action goes a long way in differentiating your company from the rest.
Customer Lifetime Value
Among the most challenging tasks for a business is to improve the lifetime value of their clients. As your existing customers become more loyal to you, their likelihood to do repeat business with you increases.
A solid social media campaign can help you boost customer lifetime value by making sure that you're continually connecting with the appropriate people. As long as you regularly measure this metric, you'll always know how effective your social media efforts are.
Social Media KPIs Can Help Make Your Strategy Successful
To optimize the benefits of social media to your brand, you need to go beyond merely creating a profile. You need to understand how to communicate with your followers productively and efficiently. This is why tracking social media KPIs is essential.
Once you look at the data that you're generating through different social media strategies, you can immediately make informed decisions on how to enhance future campaigns.
Would you like a digital marketing review for your business? Please contact us today.
Owner and Chief Marketing Officer, Jason Hall, and his team specialize in creating brand awareness / traffic and lead generation / marketing funnel and conversion optimization, while utilizing the appropriate marketing channels available within your industry. With diverse clients throughout the world, Jason's team is well connected within many industries to assist with your marketing strategies. With no long term contracts and various levels of service, Jason's team will increase the quality of your online traffic, leads, and sales.
Free Website Audit Tool
See how well optimized a web page, landing page, or blog post is for an exact keyword or phrase
About the author...
Located in the heart of the Emerald Coast - Destin, FL, founder and Chief Marketing Officer, Jason Hall, and his team specialize in creating brand awareness / traffic and lead generation / marketing funnel and conversion optimization / and PR campaigns, while utilizing the appropriate marketing channels available within your industry.
With diverse clients throughout the world, Jason's team is well connected within many industries to assist with your marketing strategies. With no long term contracts and various levels of service, Jason's team will increase the quality of your online traffic, leads, and sales.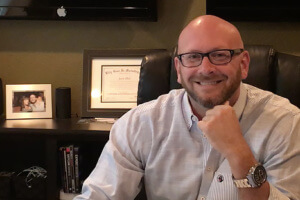 Request a digital marketing strategy session today and we'll show you what you've been missing!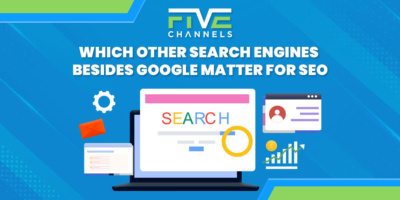 Are you struggling to improve your online presence and boost your website's SEO? Google is the most popular, but optimizing…