LinkedIn has over 660 million registered users as of this year, of which 303 million are active users. Small businesses like yours can use the benefits of LinkedIn to boost brand awareness. You can also increase your B2C and B2B connections.
The best way to gain traction on social media platforms like LinkedIn is with a targeted marketing strategy, but how do you craft a quality LinkedIn marketing strategy?
Check out these several tips to help you develop a solid strategy for your small business.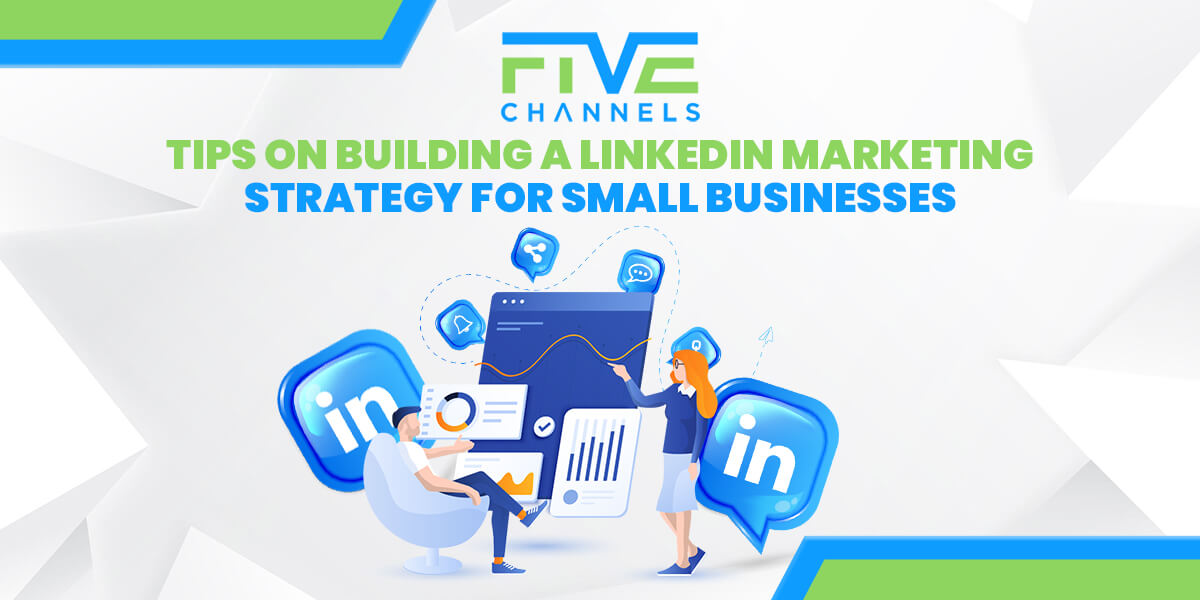 Make a Company Profile
Although it seems obvious, many small business owners neglect social media profiles for their company. Your business deserves as much recognition as you do, so a company profile can really help your LinkedIn marketing strategy.
Category and URL
You can choose from four different categories. These include the following:
– Small business (200 employees or fewer)
– Medium to large business (more than 200 employees)
– Showcase page
– Educational institution
After selecting your appropriate category, you'll want to fully complete the company details. These included selecting a brand URL, which you'll likely provide on other social media platforms. Ideally, the URL will match any other usernames associated with your business.
Company Details
Your company details include a link to your external website, industry, company size, and type. You can also upload your company logo and tagline.
These essential features help with brand recognition across various social media platforms. Companies with logos receive up to six times more profile visits, so be sure to include it.
A complete company profile page attracts the most visitors. Your details can also include locations, community hashtags, custom buttons, and a cover photo. Once you finish detailing these features, share your page.
Customize Your Personal Profile
Just like your company needs a profile, you do, too. Your personal profile helps support your LinkedIn marketing strategy.
Optimized Profile(s)
You can increase identifiability within your industry using links to your blog, external website, and company profile. You can also optimize your personal (and company) profile using SEO and LinkedIn. Associate your brand with keywords in the headline, summary, and work experience sections of your profile.
Vary up your profile by adding, rearranging, or removing sections altogether. You can emphasize those accomplishments you find most on-brand and likely to draw visitors.
Endorsement
LinkedIn profiles offer skills and endorsements to beef up your personal profile. You can take many skill quizzes assessed and provided by LinkedIn. Endorsements, verified by other users, enhance your credibility.
When potential B2B connections research you, they will see your skills and endorsements. If you have a Premium account, use the Open Profile network to increase your visibility and connect with new partners. Setting your profile to the public also helps with identifiability.
Link Your Site and Content
To capitalize on the benefits of LinkedIn, connect your content from outside.  It helps grow your website traffic, and it helps with your visibility on and off of the platform.
Traffic
When you post on LinkedIn, including website links provides an opportunity for data collection. More visitors to your website mean more measurable data. You can track website behavior to generate leads for B2C or B2B connections, especially if you provide a call to action.
Follow Button
Your LinkedIn market strategy needs to connect to your website beyond external links to content. You should cross-market by using the LinkedIn follow button on your website, using your current audience to boost your presence elsewhere. This puts current customers and partners in connection with your company's profile on LinkedIn.
Share Rich Content
You share all types of content on LinkedIn. Blogging for your LinkedIn marketing strategy offers more than visibility. Your regular blog posts should alternate with interactive rich content too.
Blogging
Standout content, especially blog posts, engages the reader. You can create rich content using thought leadership strategies. Pioneer content for:
– Updates on the latest developments in your industry
– Organizational reflection of your business vision and ethos
– Problem-solving your target customers' needs with product
These posts on thought leadership demonstrate industry authority and diversify regular blog posts. Your blogs should always end with a call-to-action too. Don't forget strong headlines or hashtags either.
Media
Beyond blogging, your shared content on LinkedIn needs to prioritize engagement. Image use immediately catches the viewer's eye. Custom collages of three to four images perform even better.
Videos engage viewers even more than images. The native player on LinkedIn auto-plays, automatically drawing the viewer's eyes. The platform's algorithm also prioritizes posts that use the native player over other video embeds.
Optimize Posts
Including calls-to-action and rich media in your regular blog posts only help your LinkedIn marketing strategy so much. You also need to optimize your posts to cooperate with the platform's algorithm. Posting at the right time of day is also critical to getting the most out of your strategy.
LinkedIn Algorithm
Keep your content engaging, relevant, and targeted. The more interactions you generate, the better you rank. Target an audience with tag or page mentions drawing the attention of particular communities.
Use questions or polls for even more feedback and engagement. When people interact, comment on posts promptly to encourage more interactions.
Timing
When it comes to posting any type of content on LinkedIn, timing is everything. Posting content when most viewers are online optimizes the content on social media platforms.
According to Sprout Social, the best days to post on LinkedIn are Wednesday and Thursday. The worst day to post is Sunday. The best times to post during the week include:
– Wednesday: 8-10 a.m. and 12 p.m.
– Thursday: 9 a.m., 1-2 p.m.
– Friday: 9 a.m.
LinkedIn's algorithm also prioritizes posts scheduled at optimal times of day, increasing visibility more. These ranges account for the time of day from coast to coast.
Host a Live Session
You can boost your visibility on LinkedIn with live video. When you go live, you create real-time interaction opportunities. You can leverage these moments to boost engagement with B2C and B2B connections.
Broadcasting
If you want to broadcast live videos for your LinkedIn marketing strategy, you need to submit an application. Once LinkedIn approves your application, you need to set up devices for streaming and live comment monitoring. Then, explore broadcasting tools for your live video.
Verify other details for the video, such as your internet connection, to ensure the feed streams properly. Consider working with another teammate to help monitor live comments while you speak. Additionally, check your setup for optimal light and sound.
Live Video Ideas
When you choose to produce live videos, you have many options for content. You can showcase industry expertise with a virtual fireside chat. You can speak alone or with team members or guest speakers.
Consider live-streaming an event, whether it be a webinar, conference, or special workshop. You can also launch a new product or share a big update. Interviews, either with industry experts or in ask-me-anything format, invite engagement too.
Launch a Showcase
One of the business categories you can explore for your LinkedIn marketing strategy involves creating a showcase page. This page allows you to demonstrate special initiatives or target an audience.
Page Setup
Launching a showcase page is similar to creating a company profile page. Using your business page's admin center, you can connect your company profile and showcase page. Follow the same steps you took when you created your company profile page, the only difference being associated hashtags.
Use LinkedIn Analytics
LinkedIn has built-in analytics you can use to optimize your LinkedIn marketing strategy. You can access this feature through any business pages you manage. You can access a quick summary of visitors, post impressions, and followers.
Analytics
The analytics dashboard offers more detailed information on summary metrics. Explore this feature for in-depth data on page visitors, engagement metrics on your content, and user data.
Activity
The activity dashboard focuses specifically on engagement with followers on your content. It tracks likes, shares, comments, and page mentions of your brand on LinkedIn. These offer concrete data that inform how optimized your content may or may not be in LinkedIn's algorithm.
Explore Matched Audiences
When trying to target an audience, use LinkedIn's Matched Audiences feature. This feature used LinkedIn Ads to create sponsored content or InMail and text ads. You can retarget website visitors better than before.
Content
When using the Matched Audiences feature, you have access to different types of LinkedIn ads. These all allow you to better retarget your visitors.
Sponsored content allows you to promote your content with targeted native advertising. Text ads drive traffic from your desktop. Sponsored InMail allows you to target an audience directly with those most important to your business.
Retargeting
Matched Audiences allows you to retarget website visitors better than ever. You can also upload existing accounts and add email contacts for more accurate targeting. This opens your LinkedIn marketing strategy to a professional audience.
Professionals are more likely to buy than other customers. Using preexisting networks, you can send impressions. You optimize your CPC and conversions at the same time.
Pay for Sales Solutions
Another way to target an audience with your LinkedIn marketing strategy is the platform's paid Sales Solutions. This allow you to research and engage with your target audience. Accommodating to sales teams of all sizes, you open your small business to even larger deals with this feature.
Sales Rate
When you invest in a marketing strategy, one of your goals is to generate more leads and increase sales revenue. Paying for Sales Solutions makes that even more possible. You can experience larger deal sizes with the Sales Navigator, designed to connect you with decision-makers for your B2B needs.
You'll find more customers with an increased pipeline size. You'll also experience a higher win-rate because the feature is designed to help you close deals.
Customer Targeting
Targeting customers becomes even easier when you can save lists of target accounts and leads. This saves you the effort of recording every researched client and potential business partner. Saving time is critical for small business owners.
You'll also receive notifications about new matches for your sales team. You can target customers by keyword, company, geography, industry, function, and title. When you connect with targeted customers, you increase effective sales with warm, up-to-date leads.
Find Niche Groups
Yet another key feature to explore for your LinkedIn marketing strategy are LinkedIn Groups. They allow you to easily connect with similar groups in your industry niche. This makes digital networking easier than ever.
Networking
You participate in groups created by others in your industry. You can also create your own groups too. When you look at group pages, you can view industry highlights to say informed about the latest developments.
You can view active groups to determine which ones you would like to participate in. The Discover tab offers the chance to connect to a new industry or passion. You can also view how many connections you already have within the group.
Create Groups
You can also create your own group for free. If you have a smaller niche or find that you have no connections in the groups you discover, this is a great solution.
Creating your own group also helps you stand out as an industry leader. Leading your own networking initiatives gives you the opportunity to leverage even better B2B connections for your small business.
Review Your LinkedIn Marketing Strategy
Now that you know the ins and outs of developing a LinkedIn marketing strategy, you're prepared to use it. If you aim to expand your digital marketing strategy to other social media platforms, you might consider a review of your current strategy.
Five Channels offers marketing industry expertise on every platform and type of marketing imaginable. Consider a free digital marketing review with us to help grow your small business on LinkedIn or anywhere else.
Owner and Chief Marketing Officer, Jason Hall, and his team specialize in creating brand awareness / traffic and lead generation / marketing funnel and conversion optimization, while utilizing the appropriate marketing channels available within your industry. With diverse clients throughout the world, Jason's team is well connected within many industries to assist with your marketing strategies. With no long term contracts and various levels of service, Jason's team will increase the quality of your online traffic, leads, and sales.
Free Website Audit Tool
See how well optimized a web page, landing page, or blog post is for an exact keyword or phrase
About the author...
Located in the heart of the Emerald Coast - Destin, FL, founder and Chief Marketing Officer, Jason Hall, and his team specialize in creating brand awareness / traffic and lead generation / marketing funnel and conversion optimization / and PR campaigns, while utilizing the appropriate marketing channels available within your industry.
With diverse clients throughout the world, Jason's team is well connected within many industries to assist with your marketing strategies. With no long term contracts and various levels of service, Jason's team will increase the quality of your online traffic, leads, and sales.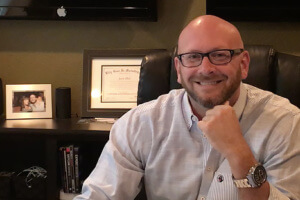 Request a digital marketing strategy session today and we'll show you what you've been missing!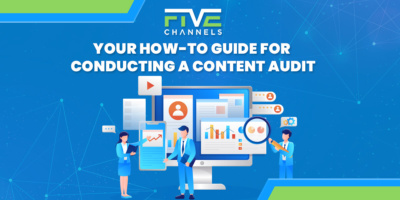 If you're trying to hit all of your marketing goals, never forget that success leaves clues. More than 80% of…