Under the Influence: How to Boost Your Marketing Strategy with an Instagram Influencer
Doing digital marketing for your business? You've likely heard about influencer marketing.
Marketing your brand using influencers can pay dividends for your company. Knowing how to use the right brand influencers can give you a strong return on investment (ROI).
Influencer marketing is powerful due to human nature. It works because humans trust authority figures. What influencers recommend creates a nice pull on their specific niche markets.
Don't know where to start? Instead of sticking with Facebook or YouTube, why not start with an Instagram influencer? Afterall, Instagram is a more engaging platform, and has a strong visual network you can use to your advantage.
With Instagram influencer marketing, you can bring more brand awareness for your business.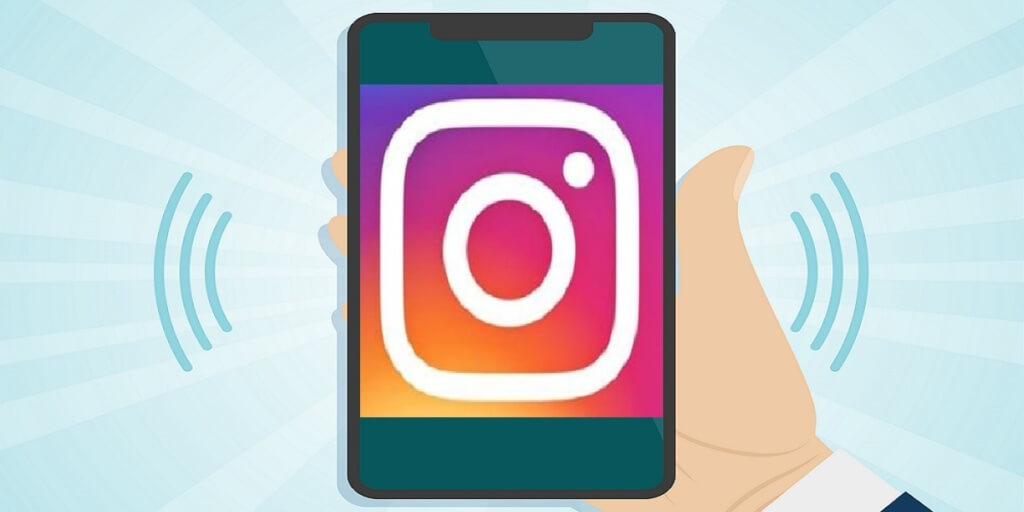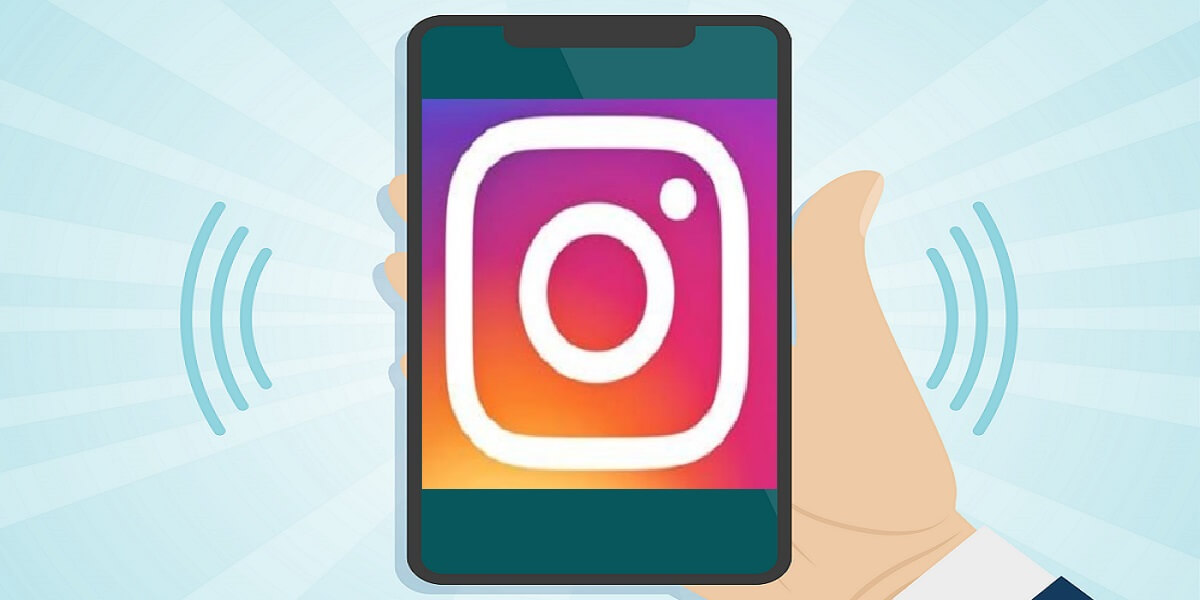 Why You Need Instagram
Before we even start, it's important to understand why you want to use Instagram at all. Why are we picking Instagram instead of other social media like Facebook or Twitter?
Every social media platform has its own advantages. Even then, Instagram is unique in its ability to market products.
1. Strong Active User Base
First, Instagram has over 1 billion active users every month. This large audience means there is a big chance you can reach your target market faster. 
Brand influencers on Instagram can be powerful. Using their network of followers in marketing your products can power up campaigns.
Among billions of users, there's a demographic influencers target that consumes a lot. These people are the millennials, who comprise up to 34% of Instagram's demographic. Instagram has a younger user base than any other social media platform. 
This comprises of:
– Ages 13-17: 57 million (7%)
– Ages 18-24: 270 million (32%)
– Ages 25-34: 270 million (32%)
Millennials also take advice from people who they consider to be their peers. Up to 70% of them will buy a product that people they trust recommend. Influencers are people who have followers that trust them, so their endorsement commands engagement.
What does this mean when marketing your brand? If your age demographic falls in this range, Instagram influencer marketing works. You can take advantage of this and reach more people for your branding.
2. Highest Engagement Rates
Among all the social media sites worldwide, Instagram has the highest engagement rate. When you compare it to other social media channels, it has ten times higher engagement rates. This means you get up to ten times more value for the brand influencers on Insta vs other platforms.
Engagement rate in any marketing campaign is a key performance indicator (KPI). This metric is crucial in confirming people are engaging with your brand influencers. If customers engage, it shows that customers care about the message itself.
3. The Feature Post
If you plan on using Instagram for influencer marketing, it's all about feature posts. Feature posts are among the best-performing posts on the platform. Up to 65% of posts with the most comments and engagements are feature posts.
Why is this important?
With an Instagram influencer, feature posts can work when informing your potential audience of your brand message. It widens the visibility of your brand.
Couple it with a strong copy and awesome branding campaign, and you can expect to get more conversions down the line.
Working on Your Brand Influencers
With all the benefits you get from doing influencer marketing, the question remains. How can you boost your marketing strategy by working with an influencer?
Doing the work starts with understanding a few considerations, including the following:
1. Clear partnership goals
2. Metrics and KPIs
3. The ideal influencer
You want to nail a few essential details before working with brand influencers. This prepares you with strategies to take advantage of your influencers' strengths. It also gives you a chance to optimize everything you need to make collaboration smooth.
Clear Partnership Goals
In digital marketing, any campaign worth its salt will start with clear goals. When it comes to Instagram influencers marketing, you need to set these goals straight up. This will communicate to the influencer what type of outcome you are trying to get out of the deal.
Are you looking for leads? Do you expect better brand visibility? Do you want more conversions and sales?
Once you have these clear goals, you need to set what will signify success in every goal. Is marketing your brand with 200% more sales success what you're looking to accomplish? Are an extra 5,000 visitors to your site what you want?
Outline all these when talking to your brand influencer. You want to make them understand what you expect out of them, providing an equal deal in return. Setting the right goal expectations between you and the influencer can boost branding.
Metrics and KPI
Once you have specific goals in mind, your next consideration should be metrics. In digital marketing, KPIs are crucial in measuring performance.
It gives you concrete numbers. It signifies that your brand influencers are moving the needle in your favor.
In any case, we need to first admit that there's no real way to measure the clout of influencers, but measuring their influence is next to impossible without any metrics. Positive metrics can give us the right idea about which parts of the campaign work, and which don't.
From there, your job will be to optimize marketing your brand. See what works and double down on it. Leave campaigns that show a downward spiral of KPIs and change it to something better.
Depending on the goal, there are many different metrics for influencer marketing. For example, if you are looking into better brand awareness, you would want to measure areas like:
– Post impressions
– Post reach
– Post engagement
Good engagement is a solid metric that measures how much interest there is for your product. Depending on these tasks, you want to see if there's a difference when working with brand influencers. A spike in sales, and even solid ROI, can help offset any doubts you have.
Finding the Right Influencer
The last consideration that you need when using Instagram influencer marketing is the influencer itself. You need to find the right influencer to work with.
You want to identify the right influencer that not only fits your needs, but also resonates with your target audience.
Who is the person that influences your audience the most? Who's opinions do they care about so much that they will take their recommendations?
You want to be careful when choosing brand influencers. There are horror stories in the industry. This tells you about brands and influencers with mismatched ideals.
These levels of horror can be problematic but are also avoidable if you know what to look for.
You need to consider:
– Their niche culture or industry
– The level of reach they have
– Influencer engagement rates
– Voice type and style
– Expected morals and values
These are some of the many considerations you want to consider. Here's how each one affects the way you're marketing your brand.
Niche Culture or Industry
When choosing brand influencers, you want to first make sure that their niche matches with yours.
Target audiences tend to be broad, but there is a usual overlap when it comes to influencers. Make sure that the audience your potential influencer caters to are your targets.
Considering the niche, or the specialty of an influencer, can help you create a strong voice for the brand. Niche appeal is crucial to authenticity. It is valuable to the of the promotional content within the campaign.
Asking influencers who have no understanding of topics or your target niche can turn off your own audience.
Reach Metrics
At the end of the day, reach is a crucial part of influencer marketing. Getting the message across to as many people as possible is a vital metric. Consider the level of reach that your brand influencers will have.
If you're looking to create a wide brand awareness campaign, you need to go big. Marketing your brand using a top 10% influencer can make a big splash for your entire business.
You want to work with more micro-influencers to stir up conversation in many places. More people mean more touchpoints. This then equates to a bigger job for your Instagram influencer marketing.
Engagement Rates
Even if you're working with some of the best brand influencers, engagement rate is still valuable. You want to make sure that they will be able to drive engagement with the target audience.
The best thing you can do is to set an engagement rate threshold for the entire campaign. This will hold your potential influencers accountable for the campaign they are doing.
Voice Type and Style
The type of voice, style of message, and copy is crucial in any digital marketing campaign. You want to make it clear what kind of posting and messaging copy you expect from your influencers.
Let them know if you want something formal and professional. Make it clear if you instead want to go casual with the audience. Figure out if a sense of humor or dry wit works with your campaigns too.
These steps help you build a better relationship with your intended audience. Some don't respond well to formal tones, while others prefer something more in line with an expected business persona.
Finding the right style and voice type can be helpful when marketing your brand.
Aligned Morals and Values
No matter how big an influencer's audience is, alignment of morals and values are crucial for the brand.
When YouTube had what they called the Adpocalypse, it came as a reaction to brands' disconnect. YouTubers and influencer actions did not align with the morals of the advertisers. The same goes when you're doing Instagram influencer marketing.
You want your influencers to share the same morals as your brand. This allows them to be desirable for your audience.
Ready to Work with an Instagram Influencer?
Now that you're ready to work with your Instagram influencer, you need to decide how to collaborate. Proper planning of your collaboration will determine how the entire campaign flows for you.
First, consider the timeframe of the entire campaign. Unless you plan on working with the same brand influencers for the next few years, set a campaign timeframe that will show to the influencer the entire flow of events.
Next, you want to work with influencers to decide the content production style. Deciding if their content focuses on Instagram contests, memes, or traditional endorsing can make or break your campaign. It's a matter of what kinds of content you put out.
Do you work with crisp, clear marketing and product images? Would you like them to create endorsement videos?
Consider the usage rights for the content too. You want to make it clear who owns the material. Establish how you can use their marketing materials to repurpose them as other media content.
Once you finish, it's a matter of compensation. Determine the types of compensation available. Find out if they need an advance and figure out what kind of payment they need.
Boost Your Marketing Strategy Today
When you are looking for an Instagram influencer, the challenge is in the details. You want to make sure the details are in working order. Find the right influencer and collaborate with them as soon as possible to leverage your own audience.
If you're looking for marketing gurus who understand all forms of digital marketing, you need someone you can trust.
Make your marketing strategy the envy of many other businesses. Talk to Five Channels now and experience the power of influencer marketing.
Owner and Chief Marketing Officer, Jason Hall, and his team specialize in creating brand awareness / traffic and lead generation / marketing funnel and conversion optimization, while utilizing the appropriate marketing channels available within your industry. With diverse clients throughout the world, Jason's team is well connected within many industries to assist with your marketing strategies. With no long term contracts and various levels of service, Jason's team will increase the quality of your online traffic, leads, and sales.
Free Website Audit Tool
See how well optimized a web page, landing page, or blog post is for an exact keyword or phrase
About the author...
Located in the heart of the Emerald Coast - Destin, FL, founder and Chief Marketing Officer, Jason Hall, and his team specialize in creating brand awareness / traffic and lead generation / marketing funnel and conversion optimization / and PR campaigns, while utilizing the appropriate marketing channels available within your industry.
With diverse clients throughout the world, Jason's team is well connected within many industries to assist with your marketing strategies. With no long term contracts and various levels of service, Jason's team will increase the quality of your online traffic, leads, and sales.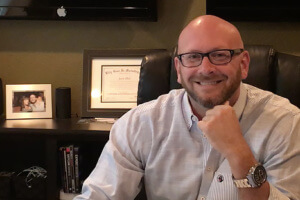 Request a digital marketing strategy session today and we'll show you what you've been missing!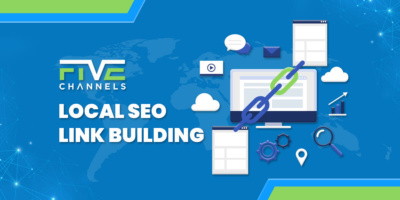 Nearly 50% of consumers use Google to find local information. In fact, 97% of all search engine users look online…