Tips for Writing an Elevator Pitch
An elevator pitch isn't just for people looking to get hired. It can be a powerful tool for businesses. Here are some tips on how to write one for your company.
Have you ever been introduced to someone and found yourself at a loss for words?
There you are, shaking hands with the ideal client or business partner, tripping over your sentences. It can be hard to know what to say when you're caught off guard, but the first impression makes all the difference.
Get your introduction right every time with the help of an elevator pitch.
This is something every professional needs for himself/herself and the business they represent.
An elevator pitch is a quick summary, a value proposition, and a bit of a sales offer. It's everything someone needs to know about who you are and what you do.
Here's why this pitch is a must-have item in your professional toolbox, and how to write the perfect one for you.
Why an Elevator Pitch Is Different
You may be thinking you already have an elevator pitch.
If what comes to mind is the same thing you open with during client consultations, you're thinking of a sales pitch.
A sales pitch is what you use to start talking products and services, numbers, and contracts. It's not meant to be brought up right away while you're networking or being casually introduced.
Save the sales focus for later.
First, you need to concentrate on generating new leads.
Start with a simple, yet effective pitch to build strong connections anywhere you go. Create a pitch that has a few talking points about your career journey, what you and your business do now, and the kind of client successes you develop.
These should be concise enough to keep the other person engaged.
This kind of pitch is known as an elevator speech because it should be short enough to say in the time it takes to ride an elevator up or down.
As such, the talking points need to be detailed enough to provide an effective summary. Yet, they should be presented in a way to make the other person intrigued.
This boils down more to the writing than it does to the material presented.
You have to craft an elevator pitch to be authentic, confident, and valuable.
There are three simple rules to use when writing an elevator pitch for your company.
1. Know the Purpose of Your Pitch
The best thing to do with any business initiative is to start with why.
Why do you do what you do? Why is your business as successful as it is?
Your elevator pitch should focus on such insights as you put all the pieces together. This isn't everything a pitch is about, though.
There are more questions to answer and details to be given for a strong writing direction to be determined.
Ask Questions and Give Answers
Make a list of the most common questions clients ask you.
Don't get into the nitty-gritty things you hear during strategy meetings. Instead, focus on what you often hear at trade shows or from potential users making their first contact with you.
These are the burning questions people have on their mind right away. Answer them up front in order to give new introductions the best idea of your business and services.
Some questions you may use to guide the process could be:
How long has your company been around?
What do you specialize in?
What is your mission?
Who is your ideal user?
These start to paint a picture for the person you are talking to.
Define the Problem, Solution, and Audience
The questions above are an overview of your role in an industry.
Whatever market you operate in, though, chances are you have an endless number of competitors out there. Narrow your industry down to your niche.
Talk about the specific problem in the market you are focused on.
Share the solution you aim to bring to every user you encounter.
Shed light on who these people are.
The more you can make such initiatives detailed and unique to your company, the stronger your elevator pitch becomes. This strips away an entire industry to create a spotlight on you.
Get a Little Personal
Don't just talk about numbers or strategies in your pitch.
Always add a unique fact about your company or yourself to make it interesting.
Remember, this is not the other person's first rodeo.
Chances are, they have heard thousands of elevator pitches in their time as a working professional. Actually, they have probably already heard a handful by the time they've met you that day or evening.
This means you need to make yours stand out.
Talk about your personal journey with the company, as in how they acquired you or how you moved up during your time there.
Such details turn a standard pitch into something unique, memorable, and powerful.
2. Tell a Story
To create the most powerful pitch, approach the writing process as a form of storytelling.
Yes, there are practical things to mention. You have to be clear about where you stand in your industry and the products or services you offer.
However, you have to do so in a way that says what your company really is.
You are more than the goods on the shelf and the follow-up reports clients receive. You are more than the number of staff members or sales revenue in the books.
Try to touch on the following details to bring your company's story to life.
Share the Value You Bring to the Table
There are multiple ways to approach a single problem.
No matter if you are a consulting firm, a law firm, a wellness coach, or a construction company, you are just one solution of many.
As such, the difference between you and a competitor isn't necessarily the product. It may not even be the pricing or packaging.
The real factor that sets one business apart from another is the value it can offer consumers.
What is your value?
When people buy your product, can they trust in the quality and warranty? Do they choose you over others because they know your goods will last longer or create better results?
Maybe consumers come to you because they know their money is going to something bigger. Talk about the social, environmental, or even political initiatives you support if this is the case.
Such details create a stronger experience beyond the item being purchased.
It doesn't matter if you offer a tangible good or a service.
You have to focus on the value to succeed in your market.
Similarly, you need to make sure that value is heard during your elevator pitch.
Summarize How You Make It Happen
There's the promise, and then there's the delivery.
Don't give away all your secrets in your pitch. Instead, make sure to mention how the value you propose is created.
Is it because of the culture of your company? Is it a special sourcing tactic or supply chain strategy users enjoy?
Shed a little light on how the magic happens.
Talk about where a person's money goes and the changes it creates if that is your focus. Hint at how you support and motivate your team if culture is the answer.
Whatever the reason your products and services work, share that.
Add a Major Accomplishment or Unique Skill
Chances are, the value you've created has made a significant impact somewhere along the way.
Maybe you had a client whose business your services were able to transform.
Maybe you've made a large contribution to a cause you care about thanks to the help of consumers. Maybe you won a highly competitive industry award. Maybe you've introduced a new, game-changing solution to your market.
The point is, you've done something out of the ordinary.
There are a handful of accomplishments your company can claim that just don't happen every day. These are the highlights worth mentioning in the short introduction an elevator pitch is.
Don't Forget About the Competition
The thing about a big accomplishment is that it sets you apart.
You can talk about value and products and even your people all day. However, you don't have the time, and you aren't hitting the other person with something that sticks.
One major win is something they can easily remember.
Then, put that success in context.
Talk about the competition you are up against every day. Share a few facts about how the business has grown, overcome obstacles, and maybe even where it's headed.
This is the follow-up that is needed to wrap up your pitch.
Lead with a focus on your company and its services.
Then, put all of the highlights mentioned above in the context of who else is trying to do what you do. This shows just how much of a leader in your industry you are.
3. Bring Everything Together
Speaking of wrapping up your pitch, be sure to hook your listener.
An elevator pitch is a significant chunk of information to give someone in a short amount of time. Sometimes, you lose the other person no matter how well-prepared you are.
Bring them back into focus with a strong end to the whole pitch.
Have a Hook
The hook is the last sentence or phrase of your elevator pitch.
It may be a piece of copy that is already part of the brand, like your company tagline or guiding principles. It could also be a question that turns the conversation back to the other person.
However, you choose to approach the hook, make sure it sticks.
Avoid being generic. Focus on standing out and being memorable.
A good way to do this is to strip your pitch down to the first and last sentence.
If people only remember these two parts, will those be enough to continue the conversation down the line?
Practice, Practice, Practice
The hook is the material you write to bring everything together.
The delivery is how your pitch comes to life.
It's worth nothing to have the best possible pitch on paper if you can't say it with confidence. You shouldn't be boastful, though.
Find the balance by keeping a pitch conversational.
Practice it to make sure you aren't rushing through the words. Also, notice if you are focusing too much on remembering that your voice becomes monotone or your facial expressions are too serious.
Every little behavior counts. Having a strong pitch begins with the writing process. However, it needs the right body language and people skills to be effective.
More Elevator Pitch Tips and Tricks
You may not have considered the value of looking someone in the eye or speaking at a normal pace until now.
These are the soft skills that are usually assumed or overlooked.
Similarly, there are the other factors about an elevator pitch to consider.
Have More Than One Pitch Ready
The elevator pitch you use at a networking event shouldn't be the one you use when casually introduced to a mutual acquaintance over dinner.
One is more professional and to the point, while the other is a bit relaxed.
Each is equally as powerful when used in the right setting.
Not to mention, you don't always have the same amount of time to give your pitch. If you are a speaker at an event, you have less time than you do in private conversation. If you are on the phone or writing an email, you should cut to the chase a bit.
As such, always have a few variations of your pitch ready to go.
Continue to Develop the Story
While you're getting used to which pitch is appropriate in which environment, your company is still growing.
The more events you go to and people you meet, time goes on and new successes and initiatives are being created.
This means you can't be afraid to edit your elevator pitch.
There will be better things to highlight and more recent wins that happen.
Trade out the old for the new as these talking points evolve. This ensures you are always presenting yourself and your business in the best, most updated light.
Put Your Pitch to the Test
Before you work on developing your pitch, you may want to test how well the first version of it is.
You never know when the time will come to present your pitch.
It could be during a meeting you didn't expect to be invited to or in line at your regular coffee shop. It might come in handy during your next networking event or dinner outing.
In fact, you may not even use your pitch in person.
An elevator pitch can be used to reach out to influencers and create press partnerships.
To understand how such connections work, contact us today.
Owner and Chief Marketing Officer, Jason Hall, and his team specialize in creating brand awareness / traffic and lead generation / marketing funnel and conversion optimization, while utilizing the appropriate marketing channels available within your industry. With diverse clients throughout the world, Jason's team is well connected within many industries to assist with your marketing strategies. With no long term contracts and various levels of service, Jason's team will increase the quality of your online traffic, leads, and sales.
Free Website Audit Tool
See how well optimized a web page, landing page, or blog post is for an exact keyword or phrase
About the author...
Located in the heart of the Emerald Coast - Destin, FL, founder and Chief Marketing Officer, Jason Hall, and his team specialize in creating brand awareness / traffic and lead generation / marketing funnel and conversion optimization / and PR campaigns, while utilizing the appropriate marketing channels available within your industry.
With diverse clients throughout the world, Jason's team is well connected within many industries to assist with your marketing strategies. With no long term contracts and various levels of service, Jason's team will increase the quality of your online traffic, leads, and sales.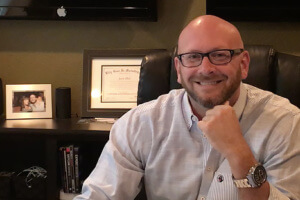 Request a digital marketing strategy session today and we'll show you what you've been missing!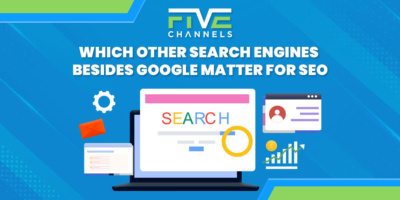 Are you struggling to improve your online presence and boost your website's SEO? Google is the most popular, but optimizing…