For E-commerce sites, online shoppers can't physically access your products. So, they depend on your product descriptions to make their purchasing decisions.
One thing you must note is there is a difference between writing a description about your product and writing one that sells. The aim of any E-commerce site is always to increase sales. Creative descriptions can help you to do just that.
Sadly, the art of quality descriptions is something that even some professional copywriters struggle to get their head around. Your copy can either scare buyers away or can prompt them to click the "Buy Now" button.
In this post, we're going to explore the ultimate recipe for creating descriptions that sell.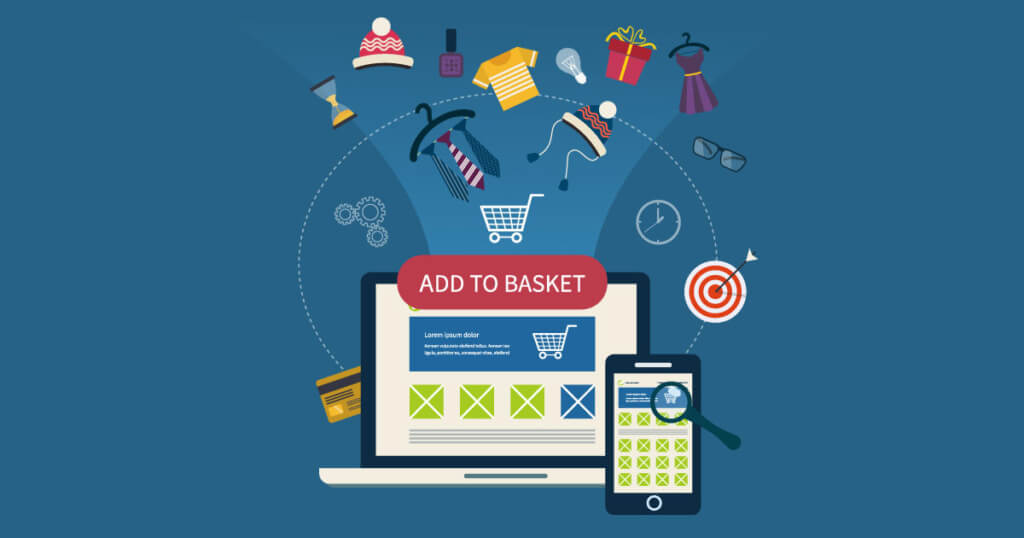 1. Keep Them Unique
It's a common practice for E-commerce sites to duplicate the manufacturer's descriptions. While they offer value, other sites are also using them, too. So, your product listings do not have any sense of originality to buyers and search engines.
Writing your own copy allows you to tailor your message in a way that it appeals to your specific target audience. You can use your buyer persona to help you imagine your ideal customer, before writing the product descriptions. This way, you're able to personalize your landing pages to best suit your market.
Also, crafting your own descriptions enables you to eliminate the technical wording and jargon that manufacturers use in their copies. In turn, you can serve your customers with clear and easy-to-understand copies they can grasp in one read.
2. Inspiration Is an Asset
If you want to improve your E-commerce conversion rates, then inspiration is your best friend.
Products, such as garden tools, phones, and kitchen tools, are some of the things people use almost every day. You can use this opportunity to inspire your customers. Typically, descriptions allow you to prompt your readers to explore their regular experiences with such products.
The best way to leverage inspiration in your product descriptions is by finding out your customer needs, interests, and preferences. You'll also need to understand the features of the product that satisfies those needs and preferences.
For example, Millennials love taking photos using their phones. You want to explore the front and back cameras of a phone and provide more information on picture tools that a phone has in the description.
3. Talk Directly to the Customer
Many marketers spend time scribbling product descriptions that talk about the product itself. With such a writing style, all you end up with is a manual-like description. Instead, the copy voice should speak directly to your customer.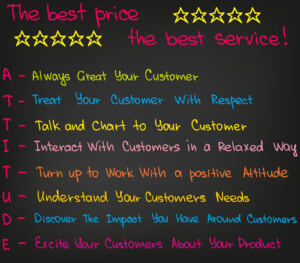 For example, let's assume you're writing a description for a microwave. Here are two scenarios of how a copy-editor can write a description:
ABCD counter-top microwave features a variety of cooking programs for just about any meal.
Wake up to a mouth-watering breakfast with this ABCD counter-top microwave that features a turntable for even heating of your pizza or potato.
The first sentence only scratches the surface of the product details. It doesn't provide the customer adequate information to go on. Also, it's not engaging the customer to encourage them to take action.
With our second sentence, the section "wake up to a mouth-watering breakfast" evokes emotion and hooks the reader to the copy. It goes ahead to highlight one of the features of the product, and this provides useful details for the customer to act on. Plus, the mention of food adds something relatable to the description.
4. Leverage Storytelling
Today, customers no longer fancy those detailed and mind-roasting product details. They want something that they can feel good reading or share with their loved ones.
That's where the art of storytelling comes in handy, allowing you to connect with your customers like never before. Including stories in your copy can be an exciting way to entertain your clients about the products. However, don't be tempted to write a long story. Something creatively short and catching works just fine.
All marketers need to be good storytellers. The ability to convince a customer that food tastes more delicious in a $40 bowl than a $5 one, requires an artistic skill of writing product descriptions. Stories allow you to create descriptions that resonate with people in your market.
Some experts believe that stories add perceived value to products.
5. Provide Answers to Customer Questions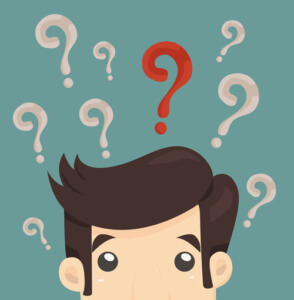 Another powerful ingredient of a quality description is informative answers to common questions. Typically, this provides customers adequate information to make their purchasing decisions.
According to Nielsen Norman Group, 20% of the failed E-commerce transactions are usually due to insufficient or unclear product information. Customers are usually reluctant to complete your sales funnel when their questions are unanswered.
In a different scenario, a customer can just continue buying the product, but only to return it when they find it's not something that they needed. Cart abandonment and high product returns will certainly affect your bottom line.
Instead, you can mitigate such cases but ensuring your product descriptions are packed with enough information. Some marketers do this by adding a FAQ to their product and service pages.
6. Adopt the Feature-Benefit Model
You don't want to write product descriptions just because everyone is doing it. What some marketers do is just identify the essential product features and then add them to the product page. For example, they can end up with something like this:
ABCD counter-top microwave:
1100W
Stainless steel
Digital display
Timer
Sensor cook technology
In this example, all you're doing is listing the product features, and this won't be useful to the customer or your online sales funnel at all. Some customers may not understand the essence of these features or might be tempted to speculate their meaning and importance.
Instead, you should give the benefit of each feature you include in the copy. This helps to eliminate some of the pain points in the customer's path. For instance, this microwave is made from stainless steel to ensure optimal durability and sturdiness.
7. Quality Product Images Matter
Most marketers are somewhat trying when it comes to the use of images on product pages. Quality product images allow customers to virtually engage and interact with the product they intend to buy. They can easily get the feel of it before placing an order.
So, your product descriptions won't be complete without quality images. Make sure each of your product pages has images of the products taken from different angles and directions. Plus, the images should be zoom-able to offer customers a close and wide view.
The presence of images reinforces the customer's trust in the description. For example, you can have a description that states a white floral dress with a crew neck and an open back. That's what the customer should see when they look at the images.
8. Precise and Straight Forward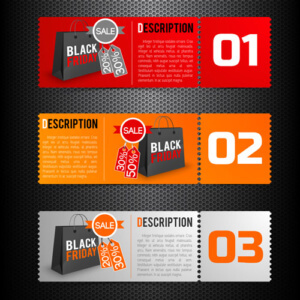 AbvoidAs noted before, product descriptions are not brochures. So, try to get straight to the point because shoppers don't spend a lot of time to read the text. Most visitors read about 50 percent of the copy.
In most cases, they just scan the copy to identify things that appeal to them. You want to ensure your descriptions are as precise as possible while still passing the crucial message to the customers. Also, it should feature all the key specifications of the product.
When writing the description, the first two paragraphs are the most crucial ones. They should be packed with all the useful details about the product. Be sure to use bullet points in the copy, as they make it easier for readers to skim the copy.
9. A Compelling Tone
The tone for your description typically depends on your ideal target audience. It can be casual, technical, sassy, cheeky or business. Whatever the case, it should be compelling enough to appeal to your audience.
The right tone allows you to engage customers with humor and personality without becoming boring. It gives customers a strong impression about the product and its benefits. Also, it can help to differentiate you from the competition as it defines your culture and style.
Instead of claiming that you have a friendly team, use your product descriptions to demonstrate that. Writing quality descriptions gives you the opportunity to be creative and establish a voice that is unique to your brand.
10. Leverage Reviews
You can also use product reviews at the end of the description to spice up the product page. This is a standard technique that major retail sites, such as Best Buy, Amazon, and OverStock, use to supplement the description and reinforce customer trust.
Also, try reading your customer reviews to identify industry slang you can use to improve your descriptions. For example, if you sell hunting products, something like this can work:
Avoid getting skunked this hunting season with our saw-toothed hunting trap.
In this case, the phrase "getting skunked" (coming home empty from a hunting trip) appeal to those who understand the hunting slang. This can add humor to your copies and make them even more compelling. You can also mine your competitors' product reviews to get great ideas for your copies.
11. Avoid a Salesy and Puffing Tone
The essence of product descriptions is usually to provide customers adequate information on a particular item. It's only after reading the copy that they can decide whether the product is something they needed. Of course, other factors, such as price and shipping, are important, too.
For example, writing something that reads: "Our garden tools are the best in the world" is a plain puff. Typically, there is no way to prove that your tools are the best in the world. While you might escape a litigation for the claim, it's usually not a likable tactic for marketing.
Pitching and puffing make your descriptions vague. They won't offer any value to your customers. Instead, focus on using the feature-benefit model to craft descriptions that sell.
Generally, you should avoid using superlatives, such as best, easiest, cutest or the most advanced when writing your product descriptions. You can also do this if you have a reference or other kind of information to justify your claim.
12. Make Them Scannable
Like any other type of written content, beefier blocks of texts can scare away any reader. The ideal way to encourage customers to read your descriptions is to make them scannable.
You can do this by using headings and subheadings. Adding features and benefits to the subheadings is an excellent way to go. Then use the body to provide more details about the feature. Pictures can also come in handy with each subheading.
There are varied ways to make your product descriptions scannable. One of the formats you can follow is starting with a short description, about 50 to 150 words. This should have an optimized product title with three to five bullet points. The description provides customers a quick overview of the main features of the product.
Then add a detailed description, which focuses on the specific features of the product with their benefits and functions. Here is where you can add visual content to increase desirability.
13. Optimize for Search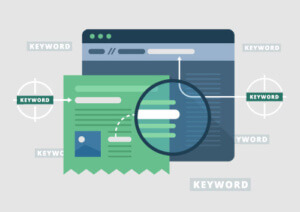 People usually start their online shopping by searching their desired product on Google and other search engines. That's why it's critical that you optimize your product descriptions. You'll need to identify phrases that shoppers use when searching the product you want to optimize.
For example, let's take Samsung Galaxy J7 Prime as our target product. When you search this phone on Google, you'll see related searches at the bottom of the SERP. You can use terms such as 2017 Samsung J7, 32GB Galaxy J7, and Samsung Galaxy G7 32GB, within your copy.
Remember, you'll need to use your target keyword multiple times, at least two to three times for every 100 words. Don't forget to adhere to the best practices of ecommerce SEO when optimizing your pages.
Writing Quality Product Descriptions
When writing product copies, you want to put yourself in the shoes of your potential customers. How much do they know about the product? What features are they looking for? Does the product offer what they want?
Ideally, it's important to ensure they have an easier experience when browsing your product pages. Avoid writing vague product descriptions and focus on enticing your customers with benefits of the product. Use the descriptions to show them everything about the product; not just telling them.
Do you have any question on E-commerce descriptions? Feel free to get in touch with our team, and we'll be glad to help.
Owner and Chief Marketing Officer, Jason Hall, and his team specialize in creating brand awareness / traffic and lead generation / marketing funnel and conversion optimization, while utilizing the appropriate marketing channels available within your industry. With diverse clients throughout the world, Jason's team is well connected within many industries to assist with your marketing strategies. With no long term contracts and various levels of service, Jason's team will increase the quality of your online traffic, leads, and sales.
Free Website Audit Tool
See how well optimized a web page, landing page, or blog post is for an exact keyword or phrase
About the author...
Located in the heart of the Emerald Coast - Destin, FL, founder and Chief Marketing Officer, Jason Hall, and his team specialize in creating brand awareness / traffic and lead generation / marketing funnel and conversion optimization / and PR campaigns, while utilizing the appropriate marketing channels available within your industry.
With diverse clients throughout the world, Jason's team is well connected within many industries to assist with your marketing strategies. With no long term contracts and various levels of service, Jason's team will increase the quality of your online traffic, leads, and sales.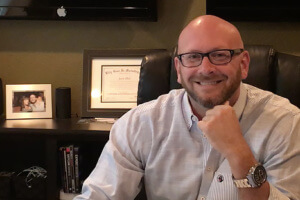 Request a digital marketing strategy session today and we'll show you what you've been missing!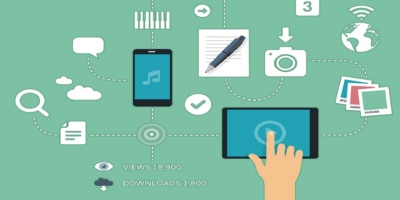 Once Johannes Gutenberg invented the printing press, the concept of marketing was born. By the 18th century, magazines came into being.…