Currently, one of the biggest trends in advertising is influencer marketing.
Is this some passing craze? Unlikely. In a recent poll, 94% of companies that have tried it agree it's an effective strategy.
What exactly is this type of marketing? How can it help to improve your SEO? And how can you reach out to major influencers – or become one yourself?
Read on for our all-inclusive guide to the world of influencer marketing.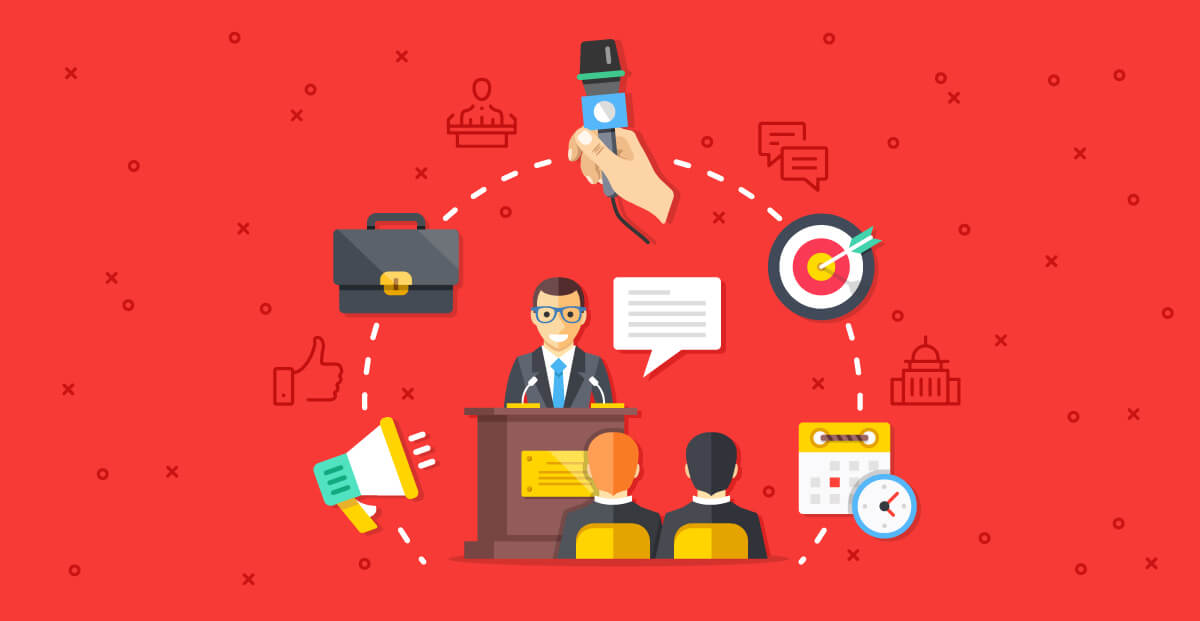 What is Influencer Marketing?
Have you ever bought a product or service because a celebrity you like vouched for it?
It's okay to admit it. We've all done it before. When you decided to purchase those shoes or that beverage, it was a result of influencer marketing.
Traditional marketing techniques tend to look at the target audience as a whole. Influencer marketing identifies individuals that have influence over potential buyers.
Once companies identify these influencers, they center their marketing efforts around those individuals. This could range from a movie star endorsing a new soft drink, to a cute dog convincing you to buy a GoPro.
Why Influencer Marketing is So Effective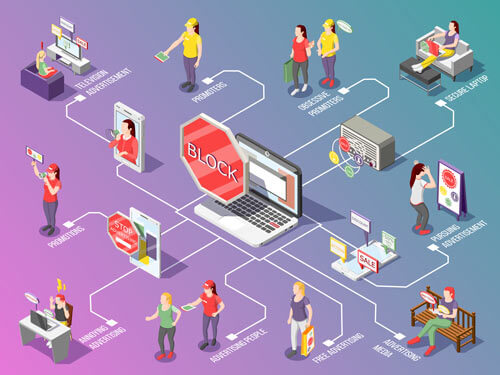 But wait, you might be thinking to yourself, "Aren't those gimmicks?" "Do people really buy things because a famous person (or dog) tells them to?"
In today's era of social media, the answer is a resounding yes.
Think about it. When's the last time you clicked on a banner or sidebar ad? Have you ever clicked on a banner or sidebar ad?
These advertising methods were once the backbone of digital marketing. Now though, internet users have grown immune to those ads and don't even notice them anymore.
In addition, more and more people are using ad-blocking software. This means that many customers are not even seeing those costly sidebar ads.
That equals a lot of wasted time and money for advertisers.
Comparatively, most of us remain glued to our mobile devices from sunup to sundown. We spend a lot of time engaged on different social media channels.
Influencer marketing enables a brand to get its message to a very large and very captive audience.
Major Influencers Versus Micro Influencers
There are two main types of digital influencers: major and micro.
Major influencers, as you might imagine, are those who have millions of followers on social media outlets. Think of singers like Selena Gomez, or TV personalities like Kim Kardashian.
To play in their league, you're going to have to put out some serious dough. An influencer with more than 3 million followers can charge a whopping $75,000 for an Instagram post or $30,000 for a Twitter post.
Since numbers like that are beyond the budget of most brands, many companies are partnering with micro influencers.
What exactly is a micro influencer? These individuals have fewer followers than the major influencers, perhaps in the thousands or tens of thousands.
However, because their audiences are smaller and more targeted, they boast much higher engagement rates. And you know what that means: Higher engagement = Higher SEO rankings.
Benefits of Micro Influencers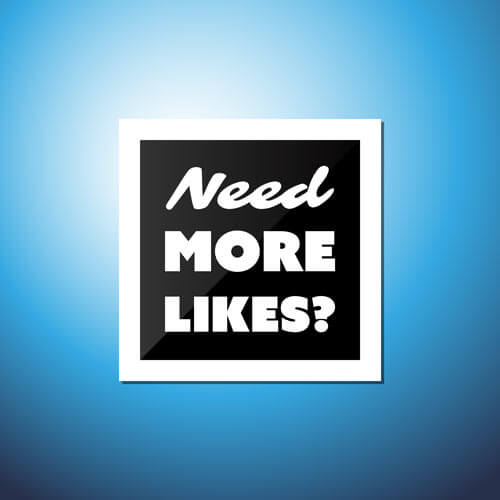 Let's assume you don't have the budget to partner with Kim Kardashian. What are some reasons to seek out and partner with micro influencers?
Higher Engagement Rates
A recent Instagram study found a very surprising trend: The more followers an influencer has, the less engagement they receive.
For example, those with 1,000 followers received likes 8% of the time. In contrast, users with over 1 million followers generated likes only 1.7% of the time.
Experts recommend trying to partner with influencers who have between 10,000 and 100,000 followers. This seems to be the "sweet spot" that offers both high engagement and broad reach.
More Targeted Audience
One reason micro influencers generate so much engagement is that they usually have a very targeted audience.
Think about it. If a designer shoe company teamed up with a celebrity influencer, no doubt they would reach millions of potential customers.
But how many of those customers are actually interested in designer shoes? Many of them may not care about designer fashion at all.
Let's imagine a different scenario. What if that same shoe company reached out to 100 fashion bloggers that each had a following of 1,000 people?
True, they might reach a smaller overall audience. But those they do reach will likely be much more interested in buying designer shoes.
As you dive into influencer marketing, keep in mind that audience quality is more important than quantity.
Less Expensive
For most companies, $75,000 for a single Instagram post is probably out of reach.
Partnering with micro influencers is a much more affordable option. Most charge only a few hundred dollars to promote a product.
At those rates, even partnering with 100 micro influencers would cost less than a single ad from a major influencer.
More Authentic
Most micro influencers are "real" people who create and post their own content. They also respond directly to comments, rather than delegating to a social media manager.
This personalized content and interaction create a rapport with followers. They may also be more inclined to listen to the influencer's advice than a high-profile celebrity endorsement.
You could also think about it this way. If you meet someone at a party who starts to brag about himself or try to convince you to become friends with him, you'll probably be wary. But if a mutual friend comes along and vouches for that person, you'll be more inclined to believe what he has to say.
By bridging the gap and assuring both parties can trust the other, the mutual friend has become an influencer.
How to Target Influencers to Work With
So, you've decided to dive into the world of influencer marketing. How do you know who to reach out to? Who will be the best fit for your brand?
Here are three important factors to consider:
Relevance
With 17.5 million followers on Instagram, One Direction is a major social media influencer.
But what if your company sells business software? Chances are that millions of teenage girls aren't interested in a post about software – even if it comes from their favorite band.
Context is the key in this scenario. Influencers differ for each brand because, well, every brand is different. Companies need to target their influencer marketing efforts accordingly.
Just because a blogger writes about baking, doesn't mean she'll be the right match for your organic cookies. You have to dig deeper, define your audience, and find an influencer whose audience matches your own.
Are you targeting stay-at-home moms? High-power CEOs? Luxury travelers? Coffee addicts? Is your brand conservative, edgy, high-tech, or provocative?
When you begin your hunt for influencers, make sure your brand lines up with his or her personality and audience.
Reach
This is not the most important consideration, but you shouldn't overlook it, either.
More is involved in reach than just the number of unique visitors. Traffic and number of followers are important, but only if it's reaching your target audience.
For example, let's say you own a boutique hotel. A travel blogger with a reach of 10,000 people will be more influential for your brand than a food blogger with 1 million followers.
Engagement
Engagement is a direct measure of how interactive a blogger's audience is with the content.
The blogger may create five new posts a day, but are followers responding to it? Are they liking, sharing, and leaving comments? Is the blogger evoking an emotional response from followers?
You can determine a blogger's reputation and influence by how engaged his followers are and how often they return to his site.
How to Create an Influencer Outreach Email
You've chosen your influencers to contact about partnering on your brand. Now what?
Here's a sample influencer marketing template you can use to contact potential partners:
Hello [influencer name],
My name is [your name] from [company]. I've been a fan of your blog since 2012.
I really enjoyed your recent post [blog title]. I thought it was something my audience would also appreciate, so I shared it with my email subscribers and across my social media accounts.
I wanted to reach out to you to discuss [topic] and see if we can work together on a similar project.
If you're interested, perhaps we can set up a phone call sometime this week. I'm confident this collaboration will bring value to both our audiences.
Sincerely,
[your name]
Of course, you can change this template to suit your brand and your writing style. You can also alter it to include a curation or guest blog request, or to invite the influencer to contribute to your site.
How to Become a Digital Influencer
Perhaps after reading this, you're wondering how to become a digital influencer yourself.
It takes time and dedication, but with persistence, you can build a strong online presence and become a micro (or major) influencer yourself.
Here are five steps to follow to become a player in the world of influencer marketing.
Build Your Following
It doesn't matter how amazing your content is or how many posts you make each day. If you don't have a following, no one will see it.
Unless you've already achieved celebrity status, you can't rely on organic growth. You must be proactive and work hard to build your following. You have to find people interested in your area of expertise and find ways to connect with them.
Another important note: You have to do this on a daily basis. You can't create posts once a month and expect people to follow you in droves. Like many things in life, consistency is key!
Create Strong, Relevant Content
Once you have your followers, you need to keep their attention. The best way to do that is by sharing strong, relevant content that resonates with them.
Never forget that there's endless competition for their attention. With 2.7 million blog posts published every day, you can't afford to be lazy.
Curate and share quality content that's relevant to your audience. But don't neglect to create your own content, either. This could be blogs, videos, memes, podcasts, or whatever best suits your brand.
The more content you create and post, the more interest and influence you generate.
Share Regularly
We've said it before, and we'll say it again. To be successful at influencer marketing, you need to post regularly.
Don't just leave it at posting content to your site. You also need to share it, tweet it, post it, and pin it.
Once isn't enough, either. On average, only 3% of your followers will see any given post or tweet. Use social media sharing tools to schedule posts and share them multiple times across multiple days.
Remember, as you add more followers, your "old" content will be new to them. So don't be afraid to recycle older posts, too.

Once you've built your audience and established your credibility, it's time to reach out to other influencers.
Influencer marketing works both ways. Now that you've built an audience of your own, why not benefit from audiences that other influencers have built, too?
Ask to become a guest on their next podcast or offer to write a guest post on their blog. Build up your portfolio across multiple platforms. Then contact major platforms like magazines or news channels to share your expertise.
Boost Engagement
The number one aspect in influencer marketing – or any marketing effort – is engagement.
It's wonderful if people read your posts, but an engaged audience is what will really give you influence.
Whether you use Google analytics or study social media algorithms, you need to determine how engaged your audience is. Remember that people are more likely to engage with influencers they see engaging with their audience.
For More Digital Marketing Strategies
Influencer marketing is a powerful tool to use to boost your visibility and build your online credibility.
But it's not the only strategy out there. There are many other important tools and techniques that affect your SEO ratings.
At Five Channels Marketing we're proud to offer a wide range of services to help you grow your business. We invite you to learn more about us and contact us with any questions or concerns.
Owner and Chief Marketing Officer, Jason Hall, and his team specialize in creating brand awareness / traffic and lead generation / marketing funnel and conversion optimization, while utilizing the appropriate marketing channels available within your industry. With diverse clients throughout the world, Jason's team is well connected within many industries to assist with your marketing strategies. With no long term contracts and various levels of service, Jason's team will increase the quality of your online traffic, leads, and sales.
Free Website Audit Tool
See how well optimized a web page, landing page, or blog post is for an exact keyword or phrase
About the author...
Located in the heart of the Emerald Coast - Destin, FL, founder and Chief Marketing Officer, Jason Hall, and his team specialize in creating brand awareness / traffic and lead generation / marketing funnel and conversion optimization / and PR campaigns, while utilizing the appropriate marketing channels available within your industry.
With diverse clients throughout the world, Jason's team is well connected within many industries to assist with your marketing strategies. With no long term contracts and various levels of service, Jason's team will increase the quality of your online traffic, leads, and sales.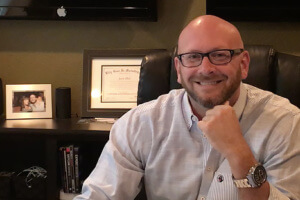 Request a digital marketing strategy session today and we'll show you what you've been missing!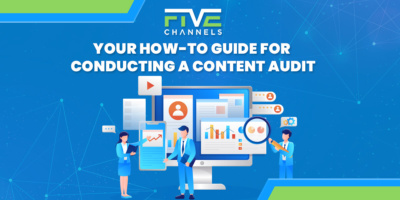 If you're trying to hit all of your marketing goals, never forget that success leaves clues. More than 80% of…