Are you doing everything you can to boost your brand's image? What do customers think about your business?
Public relations are an integral part of your growth. When people don't believe you're credible or trustworthy, they won't become your customers.
If you haven't paid much attention to public relations so far, it's time to start now.
There are a multitude of PR strategies that will boost your reputation and sales, here are the top thirteen you need to know about.
1. Partner with Influencers
Public endorsements from credible influencers will verify your business. Their followers trust their opinion. If the influencer loves your company, their followers might too.
Influencers work in every niche there is. No matter what business you own, there's an influencer that can benefit your reputation.
Keep in mind that the public sees through cheesy marketing ploys. Avoid influencers that have a scamming or cheesy reputation. Reach out to people that are authentic, honest, and align with your brand.
For example, pretend you own a rock-climbing equipment company. You want to find Instagrammers, YouTubers, and bloggers who are active in that niche. They should have a trusted voice in the community.
Let's say they have an awesome experience with your equipment. Their public mention of that experience gives you credibility with their followers.
If you're at the start of your business, consider sending your products to many influencers in your niche. Focus on the ones whose values and personality align with your brand's.
2. Use Live Video
Did you know that live video is becoming the most popular form of media consumption? Followers are more likely to watch your Instagram live video than look at your feed.
One reason for this change is that people like to see authenticity. The pictures and graphics you post got edited first. You wrote your blog posts with SEO in mind.
A live video leaves no time for editing or optimizing.
It may seem scary, but potential customers can see your company in its truest state, something that will help them connect with you and your company. Take advantage of live videos to show that your business is authentic and real.
If you're an entrepreneur, you may want to take your live audience through your day. Show them the inner workings of your business. Show how much you care about how your products/services help them.
You could also use live videos to do a product demonstration, or interview employees, customers, and experts in your niche. Always remember to be authentic.
3. Garner Reputable Testimonials
This public relations strategy is crucial for selling products. Reviews and testimonials saying that your product works are invaluable.
What's the number one thing people do before buying something on Amazon? They read the reviews. We want to see that other people can vouch for the quality of your goods.
For great PR, it's important to garner awesome testimonials. Then, display them everywhere.
Reach out to past customers, especially repeat customers, and ask for a testimonial. Follow up purchases with a check-in email asking how they're enjoying the item.
Anytime you get a stellar review, save it. Use it on your website and your social media.
Also, remember to use full names. If the reviewer has a title, or their own website, cite that. If people can verify the reviewer, they can trust the review, and thus your business.
4. Do Your Research
This strategy forms the foundation for every other strategy you choose to use. It's useless to target 100 percent of the market. Instead, focus on the narrow sliver that is your target market.
What news outlets do your ideal customers follow? What publications do they read? What do they watch for entertainment?
Wherever your customers are getting credible information, you need to be there.
This could mean sponsoring an event your audience attends or follows, getting your business's information published in the content they read, and commenting on a news story that they're following.
Use tools like Buzzsumo to see what content interests your ideal audience.
5. Connect with Publications
Now that you know what publications your clientele is reading, you need to get featured. You could do this by guest posting, sponsoring a post, or paying for advertising.
Reach out to publications or blogs that resonate with your audience. Pitch your guest post idea to the editor. Make sure you offer value to their readers.
Use your guest post to discuss the value of your goods and services. This is not an opportunity to explain how to use your goods. Instead, give some commentary on the impact your services have on customers and the planet.
Consider reaching out to journalists on HARO or MuckRack. Journalists use these websites to source experts on different topics for their stories. If you can be get listed as an expert in your niche, you will boost your reputation and credibility.
6. Answer Questions
What are the most common questions customers have about your niche?
These are the questions they're asking on Google and social media. Quora is also a common place people ask questions and expect credible answers.
Create a business profile on Quora, and start answering these questions. Make sure your answers are professional, yet easy to understand. Show that you know what you're talking about.
When it makes sense, link to your business website. This way readers can get more information on their question from your site. Your business should have a blog section which further delves into FAQ.
7. Write a Killer Press Release
Press releases tell news outlets that something important is happening with your brand. You want to entice them so that they publish the release or write a piece on your news.
News outlets and journalists receive hundreds of press releases daily. Most of them never see the light of day.
How do you get your press release noticed? Make it impossible to ignore.
Start with a concise but intriguing headline. Something like, "The Biggest Loser Trainer, Pauline Nordin Launches New Brand to Defatten America." It grabs your attention with a popular show people love and then relates it to people's lives.
Then, get straight to the point. Summarize the news in the first paragraph. Give people what they want to know.
The body of the press release is where you show its value to readers. Use concise, short sentences while digging a little deeper into the news.
An awesome press release will lead to credible publications talking about your brand.
8. Be Generous with Content
Don't be stingy with industry secrets or insider information. It's important to share helpful content with your followers so they trust you.
Consider the people who read your company's blog but haven't purchased from you yet.
They will continue to come back to your site if you keep providing value. If they find helpful and useful information on it, they will trust you. Without trust, these people won't become customers.
It can be tempting to withhold industry secrets and knowledge from people who haven't paid for it, but this will cause you to lose potential leads. Instead, be generous with your knowledge.
Sharing value attracts new customers and converts leads into sales.
9. Address the Bad Press
In the early stages of a business, you are bound to have an unhappy customer here and there. It comes with the territory of running a business.
Learn about your customer's experience before they go to social media. Since everyone has an online presence, it can be easy for them to rant about their experience online.
Instead, connect with customers after their sale. Ask how they're enjoying your products or services. If they're having a positive experience, ask for a review or testimony.
If they're having a bad experience, investigate why. Use this as a learning experience to better your brand. Do whatever it takes to make that customer pleased with your business.
If/when a bad review shows up online, address it. Reply or comment back in a professional manner. Offer to fix the problem by listing a customer service email where they talk one-on-one with someone.
Other customers will be watching to see how and if you respond.
10. Tell Your Customers' Stories
When a customer has success because of your service or product, advertise it. With their permission, tag them on your social media with a quote of their testimonial.
Consider offering incentives to customers who give permission for you to feature them. Like a discount, a swag bag, or a free service.
Followers on your social media will enjoy seeing how you're impacting customers. It adds to your credibility when they see that someone like them has benefited.
You could also consider creating referral incentives. Every customer that refers a certain number of new customers gets a discount or freebie.
11. Social Media Monitoring
Professional PR agencies are serious about social media monitoring (SMM). It's how you know what people are saying about your brand. Even when they aren't saying it to you.
By using tools like Hootsuite and Mention, you can see what people are saying about you online. Search your brand name or key phrases and these tools will bring up when people used them.
It's helpful to know what social media platform you get the most reposts or tags on, and any complaints people may have posted. It allows you to address negativity before it becomes a publicity nightmare.
Plus, when you know which platform is working best for you, you can focus your energy. Either dive deeper into that platform or focus on building up your presence on others.
Collecting this data informs you of which other PR strategies you need to use.
12. Boost Your Local Presence
If you have a brick and mortar store, or work out of a specific city, use it to your advantage. There are tons of customers in your community that choose to buy from local businesses.
It's crucial that you show up to community events. Consider sponsoring a local sports team, or an annual event.
Have your own event and invite influential people in your city. Show your commitment to adding value to your city. It's easier to get mentioned by local news outlets than national ones.
Even if your online store and website are international, advertise yourself locally. Grassroots companies are trendy right now because we can see the person behind the brand. You don't have to be grassroots, but it's useful to make connections with others in your community.
13. Speak at Events
Public speaking is intimidating for many of us. Especially small business owners who are new to the game.
There are tons of benefits of being a speaker at industry events. Not only can you advertise your brand, but you establish yourself as an expert in your field.
Think about the last conference or networking event you went to. The key speakers likely shared their stories and insights into your niche. They gave the audience value, which made you value them.
When we value a company or brand, we're more likely to shop from them, and we're more likely to recommend them to a friend.
Even if you haven't been around for very long, try to get on the list of speakers for the next event. You can share your story, provide value, and earn trust. Plus, the more you do it the more comfortable you'll be with public speaking.
Want More PR Strategies?
The way your brand presents to the world matters. Their opinion of you affects their wallet. People want to buy from credible and reputable brands.
You can build your reputation by utilizing PR strategies, like the thirteen we gave you. There are even more strategies out there; test out which ones work best for you.
The important takeaway is that when you add authentic value to customer's lives, they'll say positive things about you. This will lead to more customers.
For more tips on business strategies, PR, marketing, and building your brand, check out our blog.
Owner and Chief Marketing Officer, Jason Hall, and his team specialize in creating brand awareness / traffic and lead generation / marketing funnel and conversion optimization, while utilizing the appropriate marketing channels available within your industry. With diverse clients throughout the world, Jason's team is well connected within many industries to assist with your marketing strategies. With no long term contracts and various levels of service, Jason's team will increase the quality of your online traffic, leads, and sales.
Free Website Audit Tool
See how well optimized a web page, landing page, or blog post is for an exact keyword or phrase
About the author...
Located in the heart of the Emerald Coast - Destin, FL, founder and Chief Marketing Officer, Jason Hall, and his team specialize in creating brand awareness / traffic and lead generation / marketing funnel and conversion optimization / and PR campaigns, while utilizing the appropriate marketing channels available within your industry.
With diverse clients throughout the world, Jason's team is well connected within many industries to assist with your marketing strategies. With no long term contracts and various levels of service, Jason's team will increase the quality of your online traffic, leads, and sales.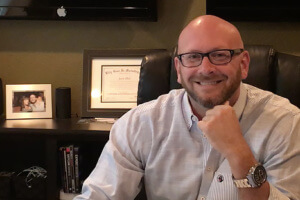 Request a digital marketing strategy session today and we'll show you what you've been missing!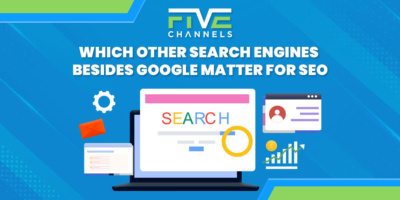 Are you struggling to improve your online presence and boost your website's SEO? Google is the most popular, but optimizing…