So, you have a brand and you want to communicate it to as many people as possible. It comes as no surprise that you are thinking about promoting yourself on a social media platform.
These days, it is where you can find almost every single person you want to reach.
However, we know how exhausting trial and error can be, and how much money an average online marketer spends on testing ads.
To help you save both money and energy, we crafted a social media marketing guide, so you can determine what social platforms are right for your brand.
Is a Social Media Marketing Campaign Necessary?
We live in an era when everything seems to be happening online. Almost every single person that you know is on social media, sharing their moments, their lives, their feelings, and much more.
In fact, in 2017, 71% of Internet users were on social media, and this year, that number is expected to grow.
In addition, apart from the fact that social media is one of the fastest growing industries right now, by using it you are building engagement and special relationships with existing or potential customers.
What Social Media Platform Do You Need?
The short answer is "all of them."
The long answer is that each brand has different needs so, depending on your company's type, you should target a different audience. Also, different audiences use different social platforms.
In order to fully understand how to use each social media platform to your advantage, you must first understand the benefits that each one brings.
So, let's start with the obvious one:
Facebook
The reason we are listing Facebook first is that, of course, it is the most popular social platform right now with more than 2 billion active users.
As you can imagine, by advertising via Facebook, you get to reach almost one-third of the world population in a platform that keeps updating. However, let's address some points here.
Facebook Data
Before we jump into the reasons why you should go with Facebook, let's see the official data so you can determine if it is a good fit for you or not:
1. Facebook is huge, with 2.19 billion monthly active users.
2. The average time users stay on Facebook is 50 minutes.
3. In the second quarter of 2017, Facebook raked in $9.16 bn. in ad revenue.
4. Currently, 3 million advertisers use Facebook for their promotion plans.
5. Last but not least, Facebook ads get 22 billion clicks per year.
So, yes. Regarding advertising, Facebook is actually king, and the number one place to go when you want to reach millions.
Facebook Advertisements and Pricing
The truth is that Facebook ads are extremely cheap but, most of the time, necessary since the days of organic reach are long gone. However, with a few dollars per day, you can reach hundreds of users.
If the people that you reach interact with your content, then you get to engage even more Facebook users. Who knows? You might get thousands of ad impressions for a few dollars.
Targeting Tools
Another one of Facebook's strengths is the variety of ads that you can work with. You get promoted posts, video ads, and banners, in many different placements.
Moreover, you can target any person in the world that you want, depending on their interests, age, gender, connections, languages and more.
Targeting should be your top priority.
Are Facebook Ads for You?
As you can imagine, it is hard for us to explain which types of brands should use Facebook advertising, since literally almost everyone uses it.
However, if you are a beginner, or if you want to test a social media campaign and see how it would perform on any other platform, use Facebook. It's not costly, and the user interface is pretty simple to understand.
Twitter
We know what you are thinking. Is Twitter the best advertising tool ever? The answer is no. Compared to Facebook the number of people who use Twitter daily is not that great.
However, it still is an amazing tool which will help you target specific audiences, not just by their demographics.
Twitter Statistics
Before we explain what brands should use Twitter as an advertising tool, we need to take a look at who is actually using it as a social media platform:
1. About 500 million tweets are sent every day.
2. Twitter has 330 million users while 100 million use it daily.
3. 67 million Twitter users are located in the US.
4. 37% of the total users are between ages 18-29.
5. 29.25% of the total users are between ages 30-49.
Time to take a look at Twitter's strengths and weaknesses so you can determine whether you should go with it or not.
Twitter Pro #1: Pay-Per-Performance
When you are promoting a tweet, you set a goal that you want to achieve.
Either it is website conversions or just more people to follow your account, you only pay when people take the action that you've set. Twitter never charges for any organic, additional engagement.
Twitter Pro #2: Targeting
Basically, this is the number one advantage of Twitter ads. Targeting is important because it basically guarantees that you are showing your ads to the people that you want to.
For example, you wouldn't promote a walking stick to a 13-year-old child, would you? So, with Twitter you have two types of targeting:
Keyword Targeting
As the name suggests, you can actually target people who have already shown some interest in a topic similar to your business.
What makes this even greater is the fact that you can display your ads to users who have used a specific word, or a hashtag, in their tweets in the past.
Yes, it sounds a little spooky, but it can do wonders with your conversions.
Extra Targeting
Twitter allows you to target those who have liked, retweeted or replied to a specific sponsored tweet of yours in the past.
So, if a past campaign of yours went incredibly well and you want to share an update, you can select to display your ad to only people who had previously found it interesting.
Twitter Ads: Concluding
No, Twitter is not for any brand. To be more precise, Twitter is not for generic brands.
However, if you have a strong niche and your products or services are not appealing to every single person in this world, then you should go for it.
Their targeting methods, which basically help you target users depending on their actual needs, are unique and you will find them in no other social platform.
Also, don't forget that Twitter is essentially about writing. If your brand is more about image, you may want to look in another direction.
Instagram
Now we are talking about another great player in the industry. In fact, we are talking about one of the top three fastest growing social networks.
So, you need to consider advertising on Instagram, but before we talk about what it offers, let's again take a look at some official data.
Instagram By the Numbers
There is a common theory that Instagram is popular among younger audiences, which is more or less true. In fact:
1. 90% of Instagram users are younger than 35 years old.
2. At the same time, 60.4% of all users are aged between 18-24.
3. 32% of teens in the US say Instagram is their most go-to social network.
Also, regarding the usage statistics, Instagram, again, has some amazing numbers to share:
1. As of now, 40 billion photos have been shared.
2. Users like 3.5 billion photos and videos every day.
3. Instagram usage has doubled in the last two years/
4. 80 million photos are shared daily.
5. Average engagement/post has grown by 416% compared to 2 years ago.
6. Last but not least, 50% of Instagrammers follow brands.
Yep, it's pretty impressive, but if you want to make sure that Instagram is the social media platform for you, you need to find out if their advertising tools are worth it.
Instagram Pro #1: Ads Which Are Not Really Ads
This is exactly the reason why there are such huge engagement levels on Instagram. People do not really feel like they are being sold a service or a product and they actually focus on the content that promotes them.
It is comparable to content marketing in that way.
This, however, requires you to post great photos that will catch the users' attention and stand out from the crowd.
Instagram Pro #2: Unique Ad Formats
Although it is photos we are talking about here, Instagram offers many different ways for you to promote your brand.
There are photos in the timeline, stories, videos, carousels advertisements, and you can target your audience the same way as you would do on Facebook.
Instagram Ads: Super-Con
There is always a catch, isn't it?
The catch in Instagram's case is the fact that there is no text involved, and everything has to be said in pictures or cool artworks.
If your product is too sophisticated to be explained in just a shot, then getting conversions will be much harder, and you will end up spending your money without an obvious reason.
Conclusion: Is Instagram For You?
So, if you are a business that deals with "photogenic" products and eye-catching, creative material, then yes, Instagram is officially a great way to promote your brand.
Also, if your target audience is no older than 35 years old, then why haven't you switched to a business account already.
However, keep in mind that Instagram is a visual, playful social platform which does not really like corporate, cold advertising like LinkedIn does.
Speaking of which…
LinkedIn
LinkedIn was created with a simple goal. Connect professionals who work in same industries and want to give more to their community. As the number of users kept increasing, the first advertisement stared showing up.
It was the wisest idea the LinkedIn guys ever had.
LinkedIn today is officially the fastest growing social network, and the numbers speak for themselves:
LinkedIn Data
Of course, a business platform like LinkedIn loves statistics, and there are so many out there to amaze you that we just included the highlights:
1. There are more than 467 million LinkedIn users.
2. Over 130,000 posts each week are shared on LinkedIn's publishing platform.
3. 56% of LinkedIn users are men and 44% are women.
4. 28.5% of LinkedIn users reside in the U.S.
Also, let's take a look at some business data the LinkedIn team was happy to share with the world:
1. 94% of B2B marketers use LinkedIn to distribute content.
2. 7 out of 10 professionals describe LinkedIn's content as trustworthy.
3. 50% of B2B buyers use LinkedIn when making purchasing decisions.
Yes, all of this sounds amazing, almost too good to be true. However, how is it to actually advertise on LinkedIn? Let's find out.
The Main Power of LinkedIn Ads: Extreme Targeting
Seriously, no matter how many users use this social platform, and don't forget that a significant amount of them are just job-hunting, this is its main benefit.
In fact, there is no other social network which lets you filter the audience of a campaign by:
1. Location
2. Age
3. Industry
4. Job title
5. Company
Literally, if you want to target the CFO of McDonald's, you can do it by just setting the right parameters.
Fewer but Better Clicks
Since you are basically targeting any person you want, the impressions are definitely not going to be as many as they would be on Facebook or Instagram. However, in a different way, they are going to be better.
By "better," we mean that there are going to be clicks by users that you wanted to click on your ads. Not just random people who would just take a look at your link and then just close their tab, but actual, targeted people!
Where is The LinkedIn Catch?
Yes, there is a catch, and it has to do with money.
LinkedIn knows that they are giving you access to a high-value audience. As a result, average CPC is estimated at about $6.
Six dollars per click sounds a lot, especially if you compare it to other social media whose average CPC can be as little as $0.20.
However, if you plan your strategy correctly, and ensure that the clicks you are going to get will be the ones that you wanted, you are definitely going to thrive.
Should You Advertise on LinkedIn?
If you are a B2B marketer, or if you want to promote your products or services within a specific industry, then LinkedIn is for you.
All the targeting tools it comes with are going to prove quite handy, and they are going to help you generate some serious revenue, but remember, this only applies if you have a niche, and a good strategy.
It's a Lot, Isn't It?
So much information, so little time to digest it, and so much pressure to put all these social media platform tips into action. Don't worry, we've got you covered!
Of course, you can always try and create a great social media marketing campaign all by yourself. However, if you find dealing with social media more intimidating than you thought it would be, we'd be happy to help!
Click here and get in touch whenever you need our premium services!
Owner and Chief Marketing Officer, Jason Hall, and his team specialize in creating brand awareness / traffic and lead generation / marketing funnel and conversion optimization, while utilizing the appropriate marketing channels available within your industry. With diverse clients throughout the world, Jason's team is well connected within many industries to assist with your marketing strategies. With no long term contracts and various levels of service, Jason's team will increase the quality of your online traffic, leads, and sales.
Free Website Audit Tool
See how well optimized a web page, landing page, or blog post is for an exact keyword or phrase
About the author...
Located in the heart of the Emerald Coast - Destin, FL, founder and Chief Marketing Officer, Jason Hall, and his team specialize in creating brand awareness / traffic and lead generation / marketing funnel and conversion optimization / and PR campaigns, while utilizing the appropriate marketing channels available within your industry.
With diverse clients throughout the world, Jason's team is well connected within many industries to assist with your marketing strategies. With no long term contracts and various levels of service, Jason's team will increase the quality of your online traffic, leads, and sales.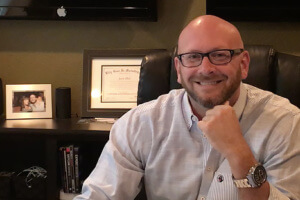 Request a digital marketing strategy session today and we'll show you what you've been missing!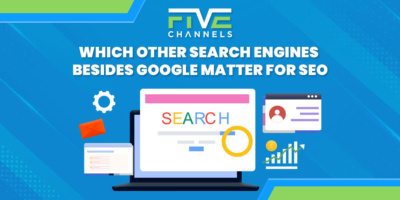 Are you struggling to improve your online presence and boost your website's SEO? Google is the most popular, but optimizing…