Rebranding can come at many different points in a business' timeline, but it does inevitably come. Sometimes, you might feel the need for a partial change or a total do-over. No matter what the change, rebranding can bring about an unfortunate side effect: losing customers.
So, how do you announce rebranding without alienating your old audience?
If you're thinking about switching things up in your business, you can formulate a simple rebranding strategy that will make the transition smooth.
The Basics of Rebranding
There are a lot of different reasons that an organization might look to rebrand, and just as many ways to go about it. With the right processes and mindset, a rebrand can be the thing your business needs to improve marketing in the future.
You have to understand the key pieces to a rebrand in order to develop a successful message for your audience. Also, you have to be able to identify why you want to rebrand, in order to figure out the kind of rebrand to do. This is done to help you achieve your goals in the best possible way.
Rebranding can change your entire brand identity, or just refresh it. Depending on the message you want to get across, there are two kinds of rebranding you can focus on.
Partial Rebrand
Partial rebranding is for businesses that are well established, but still need to refresh or update their services, marketplace, or identity. A partial rebrand will only tweak parts of your brand to reflect a new center idea, whether that idea is a new product, or a more contemporary look.
Think about Old Spice. Before 2010, they were focused on older generations of men. Then as competition changed in the industry, they did research to find their new target audience. The result is that Old Spice has completely changed, hardly even discernable from their former self.
Now, they use humor and wit to speak to the men who use their products, and the women who purchase them. The rebrand was surprising, entertaining, and engaging to an entire new demographic.
Total Rebrand
A total rebrand is usually necessary when a business has an entirely reimagined identity. This is usually what happens when two companies merge, and they both go through big changes, like new goals or focuses altogether.
The full rebrand usually comes with a name change, a new message, and fresh imagery. A business might want to push themselves in a new direction with a total rebrand.
No matter the reason, the basis behind a total rebrand is a transformation from head to toe.
Do You Need a Rebrand?
Before you decide to jump into a partial or total rebrand, sit down and think about whether one is really necessary. The most important factor in a rebrand is to make sure that a business needs one.
Also, if you decide that a rebrand is in your future, you have to be careful as you move forward. With SEO, website redirects, and strategic PR placements to keep in mind, your rebrand has to be purposeful and deliberate. Try to keep your message tied to communicating specific goals, and ask yourself, what are your motives? If you are rebranding for the wrong reason, it could damage your business to the point of no return.
The Wrong Reason
There are a number of reasons that seem like a rebrand is necessary but aren't actually true. For example, if your sales or low, if you have low brand awareness, or if your marketing efforts aren't kicking off, rebranding isn't the answer. Also, if you want to create buzz or generate leads, a rebrand really isn't your best first option.
In fact, a rebrand can actually hurt the business. Your efforts won't be put towards actually addressing the real problems. Instead of starting over with a new brand, look at forming campaigns that are tied to specific goals. This will promote brand awareness.
The Right Reasons
If you find that your brand doesn't reflect your company's values, mission, market, and purpose, you should realign it so that it fits with your goals.
If your logo, tagline, messaging, website, marketplace, or services don't speak to the direction your company is focusing on anymore, it's a good time to consider rebranding.
Also, your rebrand should increase awareness and draw in new business with novel identity and brilliant creativity.
Remember, your goal is to not isolate your target audience, and instead craft a message that speaks honestly to them while also staying true to the direction your company is growing in.
Have a Strategy Before You Start
One of the biggest ways to avoid isolating your current audience is to make sure that you don't stumble and trip yourself up on your path due to lack of planning.
The difficulties in branding usually start with the details and how you implement them. You don't really realize how much goes into rebranding until you start getting into it.
Your beginning plans might just involve the new name, domain, and a new logo. However, a rebrand is much more complicated than all that. You'll also have to tweak company products, website design, content, product guides, the services you offer, and the clients you pursue.
In order to make sure this process runs smoothly without losing your audience, you have to have your plan in place before you start.
Plan for the changes that will come, and which parts of your marketing and business strategy that will be affected. Pick specific members of your team to be in charge of these areas.
Anticipate Questions and Concerns
Another key to maintaining your existing audience is to communicate well with your customers during your rebrand. If they don't understand why changes are happening, they might lose trust in your business, and you could see a big drop in your revenue.
While you are rebranding, keep your communication simple, straightforward, and speak to people's fears and concerns. People often find change very scary, and they need clear explanations and reassurance to understand and buy into your new brand.
Also, ensure that you have a sound reason for rebranding like we mentioned before. All of your employees need to be able to easily communicate it to existing and potential clients.
Publicize Your Rebrand
You don't have to keep your rebranding internal or private. Often, businesses find that talking about their rebrand publicly can lead to an increase in business.
You can use social media, press releases, and media contacts to talk with customers and the public in general. You might wind up seeing an increase in traffic to your website, as well as more interest in your company.
You might even find that your customers are excited to see you expanding your mission. You could find a positive reaction comes out of it, as long as you do it right.
Maintain Existing Customer Expectations
The best way to keep your business running smoothly while going through a rebrand is to focus on keeping your customer service excellent, no matter what is going on. Make sure that the rebrand changes things for your current audience as little as possible.
Your rebrand is going to take some time to take off, so make sure that you still have your starting audience in order to keep your revenue from dropping.
Your ultimate goal should be to grow your company by serving your customers better. That can sometimes mean that you have to put your client services ahead of your rebrand, and that doesn't have to be a bad thing.
This might mean that your rebrand takes longer than expected, but you have to keep your priorities in order. Your client and customer-facing priorities need to be front and center, ahead of the rebrand.
Your willingness to delay your rebrand to better serve your current customers will pay off.
So, You've Rebranded, Now What?
Let's say that you have your new branding done. Your new name is there, and you're prepping your new site with all the contents and products, and soon you will be ready to change the "closed" sign to "open" and relaunch your business with its new face.
That's where the hard part comes in.
Baby Your Brand
This relaunch is your baby now. You have to put in research, plan, and prepare to launch it while it's still in the oven. You get to pick its birthday and celebrate when it comes.
Once you launch it, the real work will begin. You have to put in a lot of energy to nourish it and help it grow into something that can sustain itself.
Pick a Birthday
Your first step to getting your rebranding out there is to pick a launch date that you can work backward from. You can schedule things out this way and plan your outreach strategy around it.
Make sure you are realistic during this process. Pick a date that gives you a little bit of wiggle room. Unplanned stuff happens, and delays do come up, so give yourself some space for that.
While you are dealing with the back-end business stuff, like transferring your listings from your old website to your new website, you can put a "coming soon" page up on your new site. This can contain a newsletter sign-up to collect email addresses for people who want to hear about your launch first.
You should even offer an incentive here, like something exclusive they can get when your brand launches.
Also, announce the date and market it through your social media, blog, and newsletters. This will help you build up anticipation and an understanding around it for your current customer base.
Planting the Seeds
What you really need to focus on is that your current customers understand what is going on, and that they are willing to come along on this ride with you. Make sure your newsletter list and blog followers understand what they can expect to happen.
You should do this a lot leading up to your launch because people tend to be busy and don't see all of your updates. Sometimes, people just don't pay attention. There's no harm in telling your customers repeatedly how excited you are for your new launch.
This is called "seeding" and it involves planting seeds in your customer's mind that you are going to be changing and that it's going to be great.
Also, get some momentum going. Keep your social media active, it's more important now than ever before. This lets you use the time you have before you launch to build up relationships with your customer base and reach out to more people.
Plan a Party to Announce Rebranding
If you can, plan a big launch party. Make it a big thing that will excite your current customers and get some new ones in the door as well. This is a birthday, after all!
Have special offers, discounts, giveaways, contests, and other fun gifts for people who attend. There are a lot of options, but make sure to make it fun.
Give your existing and new newsletter subscribers something extra special and exclusive. This gives other people incentive to sign up as well.
Whatever you choose to do, launch with a bang! Don't just throw your new site up and expect people to follow you there. In order to retain your current customers, you have to plant the seeds!
It's Up to You!
Now in order to make this happen for your business, you need to announce rebranding, plot, plan, and write it down. Put it on your calendar. Put it into the physical world so it manifests there. You have to make it real in order for it to happen.
No matter what your reasons behind rebranding, you want to do it so you don't alienate your current customers. They're the backbone of your business and you owe it to them, and yourself, to do this right! For more information on growing and building your business, get in touch with us today!
Owner and Chief Marketing Officer, Jason Hall, and his team specialize in creating brand awareness / traffic and lead generation / marketing funnel and conversion optimization, while utilizing the appropriate marketing channels available within your industry. With diverse clients throughout the world, Jason's team is well connected within many industries to assist with your marketing strategies. With no long term contracts and various levels of service, Jason's team will increase the quality of your online traffic, leads, and sales.
Free Website Audit Tool
See how well optimized a web page, landing page, or blog post is for an exact keyword or phrase
About the author...
Located in the heart of the Emerald Coast - Destin, FL, founder and Chief Marketing Officer, Jason Hall, and his team specialize in creating brand awareness / traffic and lead generation / marketing funnel and conversion optimization / and PR campaigns, while utilizing the appropriate marketing channels available within your industry.
With diverse clients throughout the world, Jason's team is well connected within many industries to assist with your marketing strategies. With no long term contracts and various levels of service, Jason's team will increase the quality of your online traffic, leads, and sales.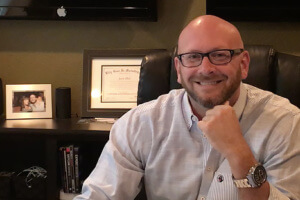 Request a digital marketing strategy session today and we'll show you what you've been missing!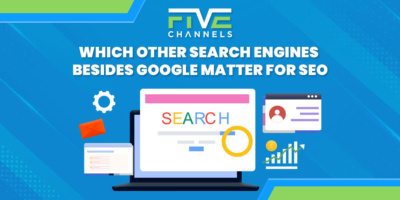 Are you struggling to improve your online presence and boost your website's SEO? Google is the most popular, but optimizing…