It has been ten years since Instagram entered our world and since then it has grown a lot. People from all around the world use the social media app on a daily basis, and globally it has more than one billion users.
Because of this, Instagram is a valuable tool for any business looking to market itself on a large scale. However, the key to this is building a large and loyal group of Instagram followers.
These are the people who will help to support and promote your content as well as buying your products. If you want to know how to build your Instagram following so that you can promote your company successfully, check out our top tips on how to get followers on Instagram.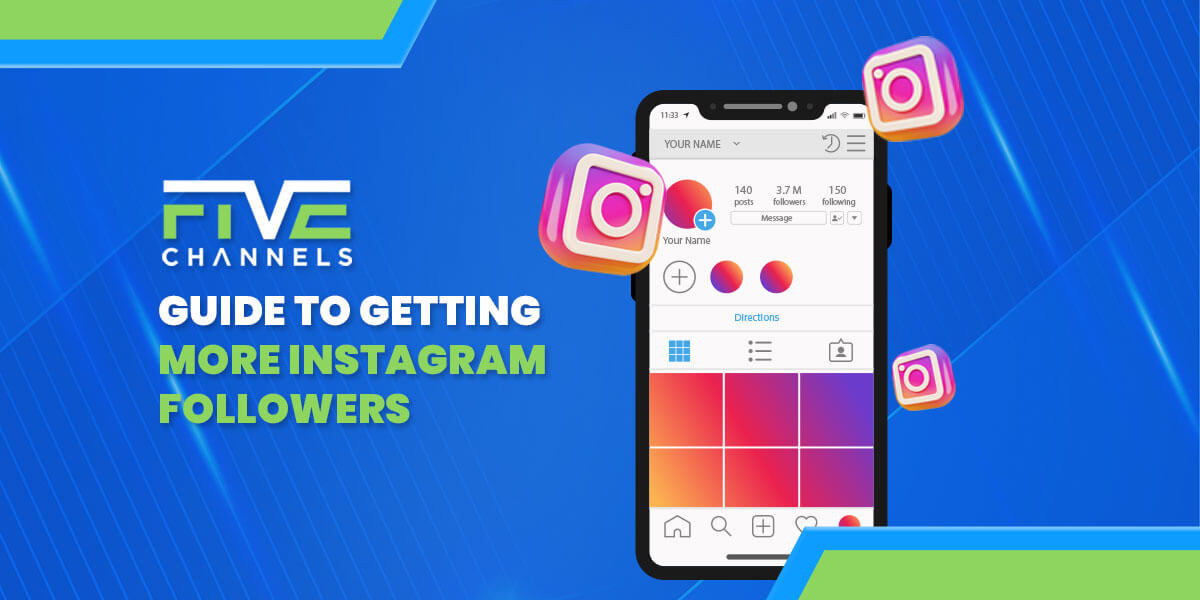 How Can Having More Instagram Followers Help Your Business?
On average, Instagram users spend more than an hour scrolling through the app every day. We do this on the way to work, while watching TV, in bed, or when hanging out with friends.
This means Instagram gives you the perfect captive audience when marketing your business, so it can do a lot for small businesses.
It also allows you to reach people all over the world, which makes it an ideal marketing tool for anyone running an online business.
One of the biggest perks of marketing on Instagram is that running your business' page doesn't have to cost you a penny. Setting up a business profile and posting content is entirely free.
Sure, you have to put a lot of time into becoming an Instagram success, but it is still by far one of the cheapest ways to run a global marketing campaign.
On top of all this, Instagram is the most popular social media app for 2020. Because of this, having a successful Instagram page will help to legitimize your business. If people are looking up your business online, having an active and interesting profile will make you look more professional.
With that in mind, let's take a look at some of the best ways to increase your follower count on Instagram.
Build Up Your Profile Quickly
People are more likely to engage with and follow an Instagram account that looks and feels established. Having plenty of content on your business's account will help do just that.
Because of this, you should focus your energy on posting more in the first weeks and months of setting up your account. This will build your profile up, so it looks more impressive more quickly.
Posting a lot early on means that followers and potential followers are also more likely to come across your profile. After all, the more you post, the more people will find your account.
When setting up your profile, make sure to think about how your posts will look on your Instagram grid. This is the first thing that people will see when they visit your page. So, you want eye-catching posts that are aesthetically pleasing to look at.
Your profile should also contain a description that is in line with your brand and links to your company website.
Share Content Regularly
Getting followers on Instagram isn't just about what you do in the first few months of having your account. To keep your audience engaged and build your number of followers, you should also continue sharing content regularly.
Doing this will ensure that people keep seeing your account rather than following it and forgetting about it.
Ideally, you should try to have some sort of Instagram activity at least once a day. This might be posting new content, sharing a story, or interacting with other users. All of these things will boost your visibility.
To help you post content consistently, try to set up a regular posting schedule. That way, you know exactly what you will be posting and when. This also helps to plan your posts, so they are in line with your branding.
Sitting down once every couple of weeks and planning your Instagram posts is a great way of staying on top of things. You can even designate a content creator to do this work if you have the budget.
With this in mind, why not download a post scheduler? That way you can input all your posts for the next few weeks, and they will automatically post. It will give you more time to interact with other users on Instagram, so your audience remains engaged.
Make the Most of All the Instagram Features
There are a lot of features available to you on Instagram, and you should use all of these if you are serious about getting more followers. They will all help to bring social media footfall to your page.
Some of Instagram's features that you should use include:
– Content posting
– Creating stories
– Creating reels
– Saving highlights to your profile
– Sharing content to your story
– Reposting
– Commenting and liking
– Tagging and hashtagging
– Instagram TV
– Saving posts that you like
– Direct messaging
– Paid promotions
If you have a business account, you will also be able to use Instagram's valuable Insights for free. This lets you know about the audience that you're reaching and reactions to different posts. It is also a helpful way of figuring out the best time of day to post for maximum impact.
Taking the time to familiarize yourself with all of these features will help you make the most of everything that Instagram has to offer. This will bring more people to your page.
Respond to Your Current Followers
Sharing content regularly isn't the only way to grab people's attention. Posts with a lot of activity are also easier to find on Instagram.
Because of this, it's important that you engage with your followers regularly and respond to them. This will help to keep them interested and will create more activity on your posts.
For example, every time someone comments on one of your posts, it creates activity on your page. However, if you respond to every comment, it generates even more activity. You can quickly double the number of comments on your posts simply by responding to them.
A lot of people buy Instagram followers to boost the figures on their page. This is a way to make your page seem more legitimate and popular. However, buying Instagram followers won't necessarily mean that your account sees more activity. In fact, these are almost always bots and inactive accounts. Because of this, they won't engage with any of the content that you share.
It's better to save your money and gain real followers who will help to promote and engage with your content.
Responding to your followers also helps you to monitor exactly what people are saying on your page. Going through the comments will help you to spot spam accounts and unhelpful comments. When this happens it's important to know how to remove followers on Instagram.
Create Networks with Other Accounts
There are many different accounts on Instagram, so it can often feel like you're in fierce competition for your audience's attention. However, try not to think of it as a competition, but a networking opportunity.
Supporting other Instagram pages and their content is a great way to create a marketing network online. It could even lead to a collaboration with another small business.
Following other accounts and liking or sharing their content is a great way to get their attention. This means they're more likely to do that same for you, and anyone who follows them will also end up seeing your content.
Obviously, you don't want to promote products or services that directly rival yours. However, finding accounts that work in the same field as you can create invaluable support for your business.
For example, if you work in fashion, following different style magazines and sharing their content is a great way to get their attention.
When you do follow a new account, they will immediately get a notification about it. However, to really grab their attention have a scroll through their content and like between 10 and 20 of their posts. This means that when they look at their notifications, they are more likely to notice your account.
You can also contact other accounts directly by commenting on their posts or messaging them directly in a private message.
Use Captions Wisely
The content that you share isn't the only thing that your followers will see. They will also read the captions, which means yours need to be as engaging as impossible.
There are loads of great directions you can take your captions in. You can use them to make jokes, for heartfelt messages, or to elaborate on the content of a post. You can also mix it up to create variety on your profile.
However, you plan to use them, it's important to plan your captions before you post. Make sure that these are always in line with your branding.
For example, let's say you are marketing legal services. In that case, opting for informative and interesting captions is more appropriate for your company's brand. People won't expect to see you sharing memes and cracking jokes.
You should also remember that not everyone who views your posts will already follow you. Because of this, add a reminder to "follow us on Instagram" in your captions with a link to your account. This will help to bring more traffic to your site.
Use Relevant Hashtags
Hashtags are a key feature of social media platforms. They are used on Twitter, Facebook, Tik Tok, and Instagram. These tags are a great way of linking your content to other posts and getting attention beyond your followers.
Let's say you share a post and put #justdoit in the caption. Then anyone who follows #justdoit or searches "just do it" on Instagram will be more likely to find your post.
On Instagram, it's possible to follow specific hashtags as well as people. So, captioning your post with a popular hashtag will ensure that people who don't follow you will see it.
When typing in hashtags for a caption, Instagram will automatically suggest some options. It also shows you how many people follow each one. This is a great way of finding hashtags that will guarantee more footfall to your profile.
You can use hashtags throughout your captions or have a list at the end of your posts. No matter how you use them, the more hashtags you use, the more people will see your post.
Create Consistency Across Your Brand
Your Instagram account and posts should fall in line with the rest of your branding and should be consistent throughout.
This means that when people do find your Instagram page, they will quickly be able to figure out what you're selling and the tone of your content. This helps them to decide whether or not the page is for them.
There are lots of great things you can do to encourage people to follow your content. These include:
Sharing aesthetically pleasing content, such as artwork or travel pictures
– Sharing humorous content
– Sharing informative content
– Being engaged with current affairs
– Sharing interesting facts or trivia that followers might not know
– Creating captions that speak from the heart
Whichever you pick, it should be in line with the branding you use throughout your marketing campaign, not just on your Instagram page. Finding your unique voice that works with your brand is key if you want to get and keep Instagram followers.
Instagram Success is Just Around the Corner
With so many Instagram accounts out there, fighting for the attention of Instagram followers can feel like a real challenge.
However, there are lots of simple things you can do to build your business's profile in no time at all. Keep these top tips in mind and you can't go wrong.
For more inspiring new ways to engage your customers, check out these seven great interactive marketing ideas.
Owner and Chief Marketing Officer, Jason Hall, and his team specialize in creating brand awareness / traffic and lead generation / marketing funnel and conversion optimization, while utilizing the appropriate marketing channels available within your industry. With diverse clients throughout the world, Jason's team is well connected within many industries to assist with your marketing strategies. With no long term contracts and various levels of service, Jason's team will increase the quality of your online traffic, leads, and sales.
Free Website Audit Tool
See how well optimized a web page, landing page, or blog post is for an exact keyword or phrase
About the author...
Located in the heart of the Emerald Coast - Destin, FL, founder and Chief Marketing Officer, Jason Hall, and his team specialize in creating brand awareness / traffic and lead generation / marketing funnel and conversion optimization / and PR campaigns, while utilizing the appropriate marketing channels available within your industry.
With diverse clients throughout the world, Jason's team is well connected within many industries to assist with your marketing strategies. With no long term contracts and various levels of service, Jason's team will increase the quality of your online traffic, leads, and sales.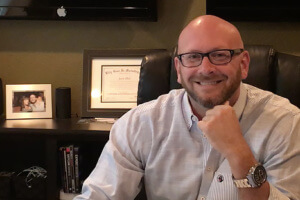 Request a digital marketing strategy session today and we'll show you what you've been missing!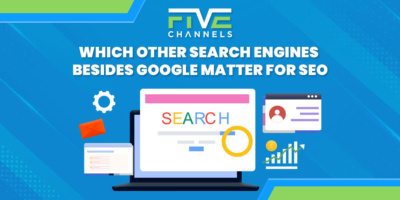 Are you struggling to improve your online presence and boost your website's SEO? Google is the most popular, but optimizing…