Instagram is the hub for all things video and image related, but can Instagram improve marketing for small businesses, too?
Based on our research, the answer is yes. Social media in general has opened up a whole new world of possibilities where marketing and business presence are concerned. The part that may surprise you, however, is how Instagram has risen through the ranks past even Twitter and Facebook to be the frontrunner of this new trend. 
With its mobile interface loads of interactive features, it should be more of a surprise that business owners haven't already been using Instagram to its full capacity. 
If you own a small business, here are some innovative ways that you can use Instagram to up your social media marketing game.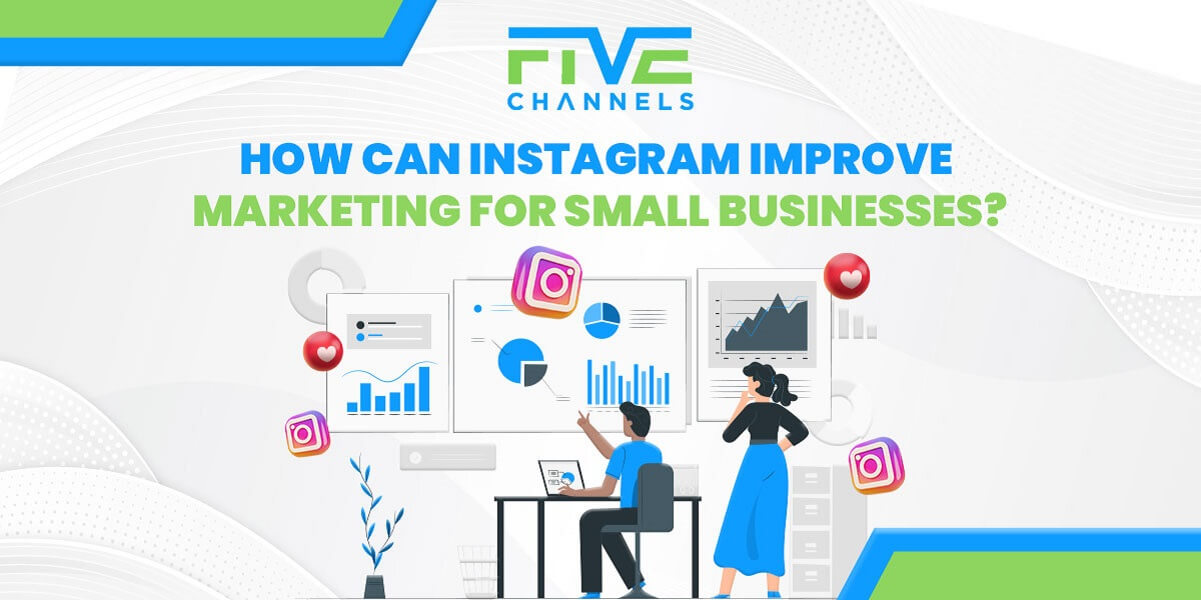 A Picture is Worth 1,000 Words
We've all heard this phrase so many times that it has lost all meaning. That doesn't make it any less true, though, especially where Instagram is concerned. 
Reading is far from a dead hobby, but most consumers don't want to wade through blocks of text on the internet and social media. By replacing some of that text with effective imagery, marketing groups can increase the odds of customers checking out their companies' ads. They can also overcome the issue of shortened attention spans.
Scientific claims about the human attention span abound on the internet. Unfortunately, there's no real consensus. Some statistics claim that the average attention span lasts up to 15 minutes, while others say it's as low as 5 seconds. 
According to the most recent research, the latter is more accurate. Scientists have clocked the average human attention span at just 8 seconds. Bear in mind that this definition of "attention span" refers to how long someone will look at something new before moving on, not how long they will devote their focus to something they're interested in.
Instagram, which is renowned for its picture-based interface, is a perfect solution for this problem. Using more pictures and fewer paragraphs in social media ads will keep customers engaged and make them want to scroll through more of your content. 
How Much is a Video Worth?
If a picture is worth 1,000 words, how much more must a video be worth?
We don't have an exact answer to that question, but we do know that using videos as marketing tools is one of the smartest things a business can do. Videos are quick and effective storytelling tools, which makes them perfect for explaining your business, products, and services. 
Instagram has also followed in Facebook's footsteps and enabled a live video feature. Instagram Live gives businesses a platform to reach their customers whenever they want. You can also record your Instagram Live feed to repost as a regular video later on. 
However, like photos, you must bear in mind that quality is king. A low-quality video will get you nowhere in the eyes of the public. If you have to cut corners on cost to keep your small business afloat, make sure this isn't one of the areas that take a hit. 
Attract More Customers
Instagram is one of the most popular social media platforms in the world. At last count, Instagram hosted a little over 1 billion users worldwide. Choosing to market your company on Instagram is bound to reach some of them. 
That would be true of any platform this size, but Instagram is especially positioned to engage users with targeted content. Keeping users engaged with content they care about increases engaged traffic, which means drawing more and more potential customers to you. 
Small businesses can suffer from low customer interest at all levels of their lifecycles. To keep that from happening to you, make a dedicated Instagram account and keep it updated on a regular basis. More users will find you, and in turn you will make more sales. 
Communicate Directly with Your Customers
Many companies of all sizes fail to establish solid customer interactions. Without direct communication, there's no way for a business to know what customers share a positive opinion on, what they have a negative opinion on, and what interests them about your company. 
This is one of the most important ways that Instagram can help you improve your marketing strategy. Unlike Facebook, which requires you to follow or be friends with someone in order to see their content, Instagram allows all users to like, comment on, and share an account's posts. Unlike Twitter, Instagram also gives each account the ability to screen its comments and other feedback to keep certain info from reaching the public eye.
In other words, Instagram presents the best of both worlds. Customers feel more connected to the brands they're interested in, and businesses have a sense of control regarding their overall images.
Send Targeted Ads
Another facet of marketing that you can use Instagram to capitalize on is advertising. All social media platforms nowadays seem to have a near-telepathic ability to know what we're interested in and what we're looking to buy. Instagram may have the most advanced ad targeting system of them all. 
Instagram's ad functions allow businesses to target specific groups of customers based on age, political beliefs, interests, geographical location, and spending habits. Filtering customers this way means that you can send different ads to each specific group instead of hoping that one ad will appeal to everyone. Given that Instagram has almost a billion users worldwide, leveraging this feature can only help your company succeed.
Instagram ads are also great at cold targeting. This is the ad version of cold calling or accessing new customers who have never heard of you, your brand, or your products. Getting their attention in a positive way can easily lead to greater sales and a heightened presence. 
Profit Directly from Instagram Ads
Ad revenue is a thing for advertisements of any sort on any platform. You pay other companies to host your proprietary advertisements, and in turn you get a cut of certain sales. Instagram has a bit of an edge on competitors though, given just how efficient their targeted ad capabilities are. 
More than 30% of Instagram users made a purchase directly through an Instagram ad in the last year alone. This is a huge increase from the number of purchases most companies see from traditional marketing alone, especially if the companies are solely or primarily virtual.
The bottom line for any business will always be its overall financial growth. Instagram is proving that its marketing techniques might be the perfect solution for optimizing that. This is most important for small businesses that otherwise struggle to reach sufficient funding.
Partner with Others
Customers (and potential new customers) aren't the only people you can interact with on Instagram. You can also solicit partnerships with influential accountholders. 
Given Instagram's widespread user base, and depending on your company's offerings, influencers don't have to be traditional celebrities. While it would be awesome to get Ryan Reynolds to advertise your new video game console, it's more likely that you'll find a great fit with Instagram-specific celebrities. Beauty bloggers with over 100K followers have done this for the makeup industry for years. 
You can also find similar businesses and organizations on Instagram. The same targeted ad functionality that allows you to access the right customers at the right time also gives you the ability to find companies to partner with. For corporations, this may not be of vital importance, but it's a great way to expand a small business.
Grouping with other small businesses can benefit you both by giving you a larger customer base or offering potential. It can also help you gain recognition. If all goes well, you could even form a permanent partnership with the profit of both businesses. 
Revitalize Old Marketing Campaigns
As with every other aspect of managing a business, using your time and energy wisely is integral to successful marketing. One of the best ways that companies can minimize their input, while maximizing their output, is to reuse old marketing materials in a unique way. 
If your company had a super successful PR campaign on its website earlier this year, why try to design a new one? Just spruce it up, make it mobile-friendly, and relaunch the same ads on Instagram. You'll reach brand new customers without having to overexert yourself, and you'll get the chance to spread a great idea even farther.
Startups and companies with small or nonexistent design teams aren't out of luck on this front. If you want to try this marketing scheme without stretching your resources, check out design websites like Canva that enable you to convert your own content.  
Seize the Power of Hashtags
Hashtags are among the many reasons that social media has been so successful in the marketing space. They're short, sweet, to the point, and best of all, addictively shareable. 
Encouraging customers to use hashtags that list your company's name is a great way to spread brand recognition. You can also use hashtags to launch new company slogans and marketing campaigns. Once your name is out there, customers have an easy way to link themselves to your product. 
If you need evidence, look no further than Lay's chips. Starting with their #DoUsAFlavor campaign in 2017, Lay's has launched a new hashtag every year to extreme financial success. Their current tag is #WishFlavor, which has trended despite the pandemic and social distancing measures. 
Even Forbes acknowledges that using hashtags wisely is one of the smartest ways to increase your virtual business presence.
Stay Mobile
Facebook and Twitter were both invented in a time before smartphones. This means that they were primarily used on laptops and desktop computers, and their interfaces displayed as such. They've had to struggle to keep up with new consumer trends in technology. 
Instagram doesn't have this problem. When it first came out, it was designed with mobility in mind. In other words, it was only accessible on smart devices and tablets.
Rather than hurt it from a marketing standpoint, this has only helped Instagram. Mobility is one of the key factors of business success in today's economy. In a world where people are constantly moving and more and more users rely on phones than traditional computers, targeting your audience on a mobile-specific platform is bound to help you succeed.
Can Instagram Improve Marketing?
By now, we hope to have proven that the answer to this question is a definitive yes. Small businesses and international corporations alike can benefit from Instagram's excellent marketing features and functionality. That said, small businesses have a huge advantage, and we want to make sure that small business owners use it.
Using pictures and videos in creative ways instead of depending on words alone is just the tip of the iceberg. Partner with other companies to help your brand grow. Access customers in new and innovative ways.
With hashtags, more focused ads, and one of the best customer interaction platforms in the world of social media, you can't go wrong with Instagram.
Contact Us Today for More Help
Five Channels is a leading competitor in the world of digital marketing, public relations, and customer interaction. We help companies of all sizes improve their social media presence and online availability.
If you want to improve your business's chances of success, check us out today.
Owner and Chief Marketing Officer, Jason Hall, and his team specialize in creating brand awareness / traffic and lead generation / marketing funnel and conversion optimization, while utilizing the appropriate marketing channels available within your industry. With diverse clients throughout the world, Jason's team is well connected within many industries to assist with your marketing strategies. With no long term contracts and various levels of service, Jason's team will increase the quality of your online traffic, leads, and sales.
Free Website Audit Tool
See how well optimized a web page, landing page, or blog post is for an exact keyword or phrase
About the author...
Located in the heart of the Emerald Coast - Destin, FL, founder and Chief Marketing Officer, Jason Hall, and his team specialize in creating brand awareness / traffic and lead generation / marketing funnel and conversion optimization / and PR campaigns, while utilizing the appropriate marketing channels available within your industry.
With diverse clients throughout the world, Jason's team is well connected within many industries to assist with your marketing strategies. With no long term contracts and various levels of service, Jason's team will increase the quality of your online traffic, leads, and sales.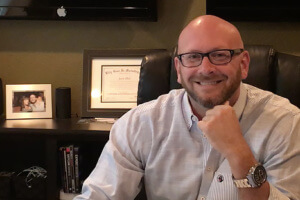 Request a digital marketing strategy session today and we'll show you what you've been missing!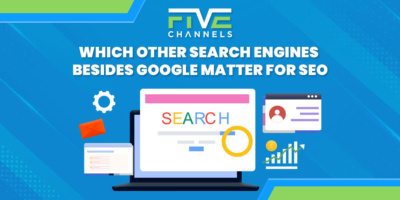 Are you struggling to improve your online presence and boost your website's SEO? Google is the most popular, but optimizing…