Are you using Instagram for your business? If you're not, it's time to give it a second look.
For many, the Instagram Explore page is a great way to find other accounts that may match their interests. This explains why as much as 50% of the platform's users use the feature every month.
For marketers, this page is also great for reaching out to their audience. This explains why business accounts are clamoring to get to this page, especially since Instagram doesn't choose posts randomly.
Your post has to be special for it to reach the Explore page. If you want yours to appear on this page, you have to work for it. Check out these ten tips for getting there.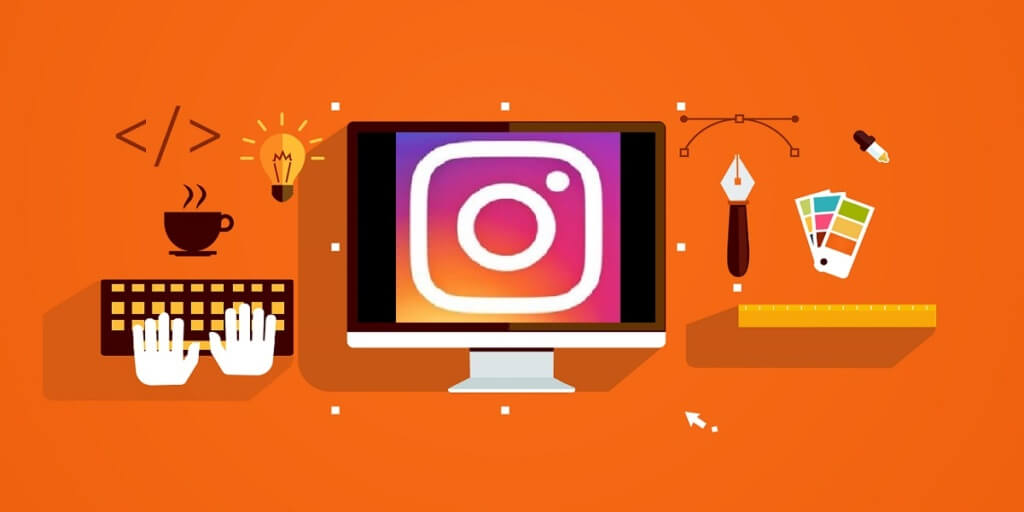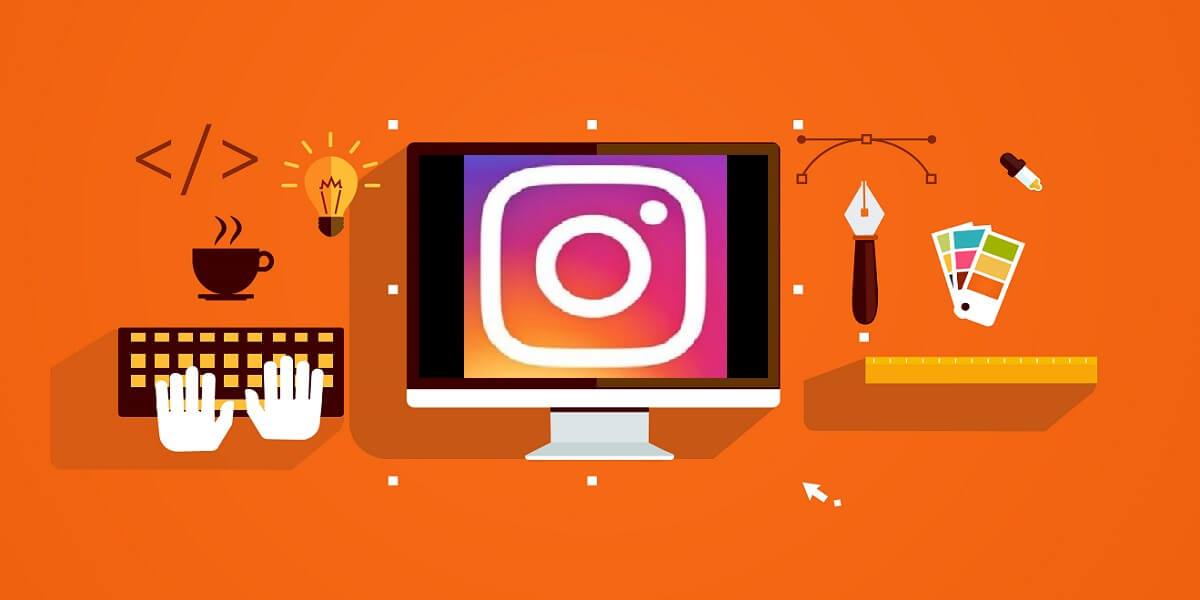 1. Know Your Audience
Instagram wants to please its users too, especially in such a highly targeted place as the Explore page. They have an advanced algorithm to pick specific posts that a specific user will like. It will then show these posts on the Explore page to keep the user "exploring."
This explains why the Instagram Explore page is different for every user. This also means your post won't show up in every Explore page.
The keyword here is relevancy. The post must be relevant to the user you're targeting. You don't want your post to appear in a non-targeted user anyway, as it won't bring value to your brand.
With that said, you have to know what type of content your target audience likes. You have to know what their interests are, whom they're following on the platform, and what they post.
You can even expand your search to the influencers your audience is following. Check their account to see what kind of aesthetic they use.
This also helps you keep tabs on the influencers you may want to contact later.
2. Be Consistent in Style
Speaking of the Instagram Explore page algorithm, how does it decide which posts to pick? It's quite complicated, but one of the things it considers is the level of user engagement on the post. The higher the engagement, the more reason it gives Instagram to think it's a good post they can show to other users.
This means your content has to be both relevant and kind of popular for it to appear on the page. It has to be real engagement, too, as Instagram is cracking down on fake likes recently.
To achieve the latter, you must build a following and build brand loyalty. One way to do that is to stick to a certain style in all your posts, whether it's a photo, a video, or a story.
This way, your followers will get familiar with your brand as time goes on. The goal is to make them know in an instant that a post is from you even without looking at the username. The more they know you, the more likely they are to engage.
3. Check What Type of Posts are Explore Page-Worthy
Think that you haven't made it to the Explore page yet? Check your posts, some may have appeared on the page without you knowing. It might be the reason for that short boost of likes and comments you thought to have appeared out of nowhere.
This gives you the chance to see which of your posts Instagram (and your followers) deemed to be worthy of its Explore page.
To know which ones made it to this page, use Instagram Insights. You can go there using the button underneath your posts.
Instagram Insights lets you view the metrics of your post. It has a Discovery section, under which you can find the "From Explore" metric. It corresponds to the number of impressions your post made from the Explore page.
You'll have to check all your posts or some of your recent ones to see which ones made it. Take note of the style of such posts.
For your future content, try to replicate that style or take inspiration from it. Found that video posts have a lot more impressions than photo posts? Then create more videos in the future.
4. Post Video Content
Social media users engage more with video content than photos. If you want more engagement, videos are the way to go.
Don't make it look like a blatant ad, though. Viewers tend to resist if it looks like you're selling something.
Instead, use videos to highlight the benefits of your product or provide instructions on how to use it. If you have a skincare set, for instance, create a video showing your followers in what order they should use the products. If you're selling baked goods, provide a little sneak peek on the making of your most popular product.
If you need help creating videos, check out our guide for a checklist for making social media video content.
5. Use Call to Actions on the Caption
Because user engagement is the key to getting to the Explore page on Instagram, you have to encourage your followers to engage with your content. You can do that by posting high-quality pictures and videos, which will earn you likes. However, you also want them to comment on it and even share them with a friend.
Use call to actions to encourage such interactions. Even something simple like, "double tap if you agree" can spur them to action. This is effective for those who don't like (or heart) posts that much.
If you want them to comment, ask a question in the caption. Ask them what they think or a question that can lead to a conversation relevant to the post.
You can also ask them to tag a friend who they think can relate to the post. If you have a post with multiple photos, make sure to ask them to swipe left.
These are great ways to encourage greater engagement, and you can use them for contests as well. You can include a mechanic that requires your followers to tag a certain number of friends to join the contest.
6. Engage with Your Followers
Not only do they have to engage with you, but you also have to engage with them. Taking the time and effort to reach out to them can make them feel valued.
This helps build brand loyalty. They'll respond in kind, and they'll be more likely to engage with your brand later on.
Like your followers, you can initiate an interaction using three ways. First, you can like their comments on your posts or their posts where they tagged you or used your brand hashtag.
Second, you can comment on their comments or their posts. This is preferable to a simple like because it requires more effort on your part. People tend to view comments as real interactions as opposed to likes.
Make sure the comment is relevant to the post. If they leave a positive comment, thank them and don't forget to mention their name or at least, their username. This makes it more personal.
Third, you can also repost their stuff if it's good. This means you liked the content so much you wanted it to be a part of your feed. This makes the follower feel appreciated and valued.
7. Build a Relationship with Influencers
Apart from your followers, you want big brands and influencers to interact with your page too. Interacting with your page gives your page instant brand power, extra visibility, and a higher chance of engagement with a new audience. You can gain new followers this way, too.
With some brands, you can tag them in the post to give them a chance to see it. When they do, they might like and comment on the post. Sometimes, they might repost it on their page as well.
With influencers though, you have to build a relationship first. You can't tag them randomly as you might get tagged as a spammer.
You have to reach out to them first and then introduce your page or the content you want for them to check out.
The key is to make sure the content is relevant to their niche. They're more likely to like and comment on the post that way, and if you're lucky, they might repost it.
This is also true for brands. The post you tag them in must be relevant to them. Otherwise, you'll only come across as a spammer.
8. Use Hashtags and Geotags
Another way to get discovered by the target audience is to use hashtags. This makes your content discoverable by users other than your followers.
The right hashtags to use depend on your industry and niche. In general it should be a mix of branded hashtags and generic hashtags.
Branded hashtags are those containing your brands, like Nike's #JustDoIt or #NikeAirMax97. Generic hashtags are those anyone can use, like #shoes, #brunch, #weekendgetaway, and so on.
Using a mix of both allows other people who use the same hashtag to discover you. Instagram might show your post on another user's Explore page because it's relevant to that user.
Don't forget to tag your photos, videos, or story with the location, too. This also makes for common ground between you and your audience.
9. Find Out the Best Time to Post Content
In general, the best time to post content is earlier in the day, from Tuesdays through Fridays. The optimal time is around 5 AM, but this is only true for the generic audience.
Of course, every business is different, so you want to pinpoint the best times for your specific page. How do you do this? By finding out when your followers and target audience are most active.
Analyze your customer base and conduct marketing research to better understand them. Instagram's analytics data for business accounts is helpful for this. It will tell you when your audience is online.
The hours your followers are online are the best time to post content because of two reasons.
One, you want them to engage with your post. They'll more likely to see your post when you post it at the time they're browsing their feed, especially if they have many pages they're following. As a result, you'll get more engagement, and you know that higher engagement means higher chances of landing on the Explore page.
Two, the hours they're online are likely the hours your target audience is online too. These are the hours they're likely to be browsing through the IG Explore page.
10. Use Instagram Stories to Boost Engagement
The Stories feature of Instagram gives followers a deeper look into what goes on behind the scenes, what's coming next, and more. This explains why it has over 500 million daily average users.
It's the best place to create intrigue and let people know more about the brand without thinking too much about the aesthetics like you would on a post that goes on your feed. As such, you can also use it to boost your engagement on your posts.
Have a new post? Tell your followers that you have something new in your profile via Stories.
Create a teaser of sorts that gives your followers a sneak peek of what the post is about. Let them know what's interesting, and why they should go to your profile to check out your latest post. Make sure to include a CTA, asking them to go to your profile now.
However, you have to be careful not to divulge the whole post. Revealing the entire post in your story won't encourage them to go to your profile to see the post. After all, they can already see it in your story.
This doesn't open up the chance for them to interact with your latest post unless they come across it later on their feed.
Let's Get Your Posts on the Instagram Explore Page
Figuring out the algorithm of the Instagram Explore page and then using that to curate your posts is hard work. It involves a lot of trials and errors, in-depth research, and constant changes to find out the right formula for your page.
Don't worry though, we're here to help. Contact us now and let us help with your digital marketing strategy.
Owner and Chief Marketing Officer, Jason Hall, and his team specialize in creating brand awareness / traffic and lead generation / marketing funnel and conversion optimization, while utilizing the appropriate marketing channels available within your industry. With diverse clients throughout the world, Jason's team is well connected within many industries to assist with your marketing strategies. With no long term contracts and various levels of service, Jason's team will increase the quality of your online traffic, leads, and sales.
Free Website Audit Tool
See how well optimized a web page, landing page, or blog post is for an exact keyword or phrase
About the author...
Located in the heart of the Emerald Coast - Destin, FL, founder and Chief Marketing Officer, Jason Hall, and his team specialize in creating brand awareness / traffic and lead generation / marketing funnel and conversion optimization / and PR campaigns, while utilizing the appropriate marketing channels available within your industry.
With diverse clients throughout the world, Jason's team is well connected within many industries to assist with your marketing strategies. With no long term contracts and various levels of service, Jason's team will increase the quality of your online traffic, leads, and sales.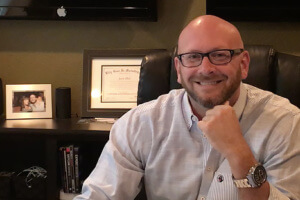 Request a digital marketing strategy session today and we'll show you what you've been missing!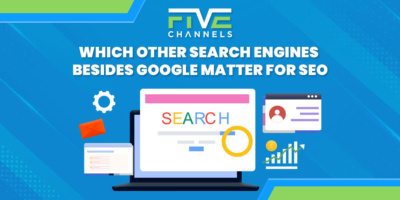 Are you struggling to improve your online presence and boost your website's SEO? Google is the most popular, but optimizing…