It's always hard trying to strategize for the future. Due to the turbulence of 2020, consumer trends have changed. 2021 looks to be another year of uncertainty, but hopefully recovery.
Consumer psychology and consumer trends changed in 2020, and they will continue to shift in 2021. Change can be scary, but it doesn't have to be. By anticipating the consumer trends, you can adjust your business strategy accordingly. So, whether you're B2B or B2C, you can plan for success.
Let's talk about what some of the consumer trends will be in 2021, and how consumers' tastes have changed.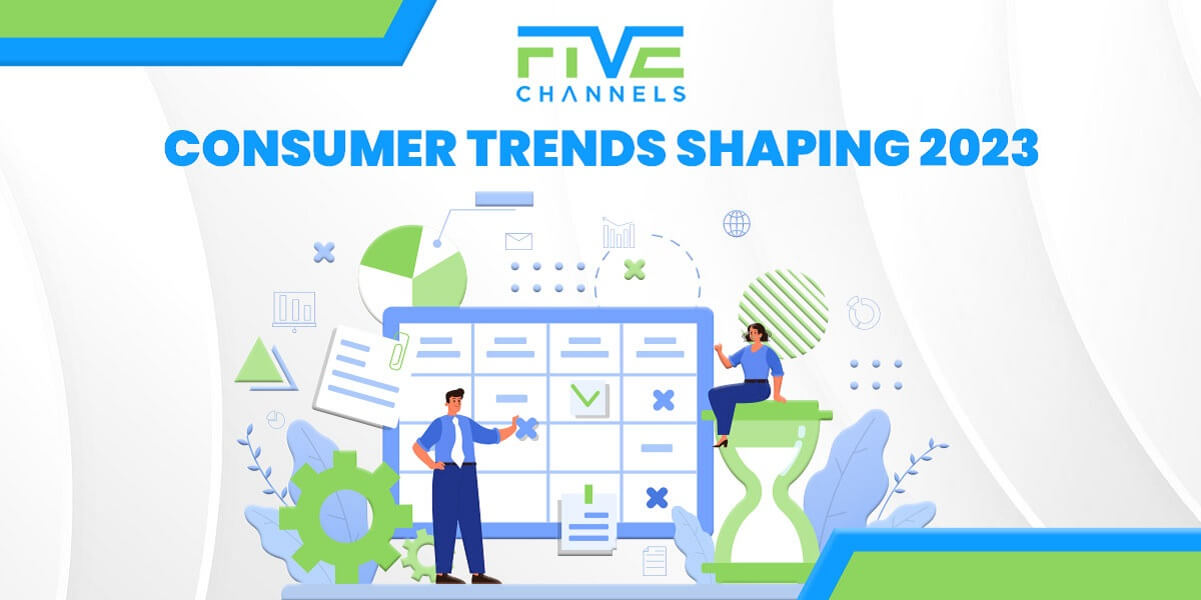 Long Term Planning
2020 was a wild year. With COVID travel restrictions still in place, and vaccine rollout a long term project, long term planning has taken a new meaning. It's going to be hard for many consumers to plan ahead for the upcoming year.
In reality, most people will be planning for the first half, and the second half of 2021. Planning long term for 12 months is no longer viable. "Normal" won't return until late 2021 at the earliest, and that's being optimistic.
The only long term planning that seems to be consistent is how consumers are investing their money. Many are putting it into the stock market or similar long term investments. Many new, young investors are entering the market for the first time. An estimated 10 million new brokerage accounts were added in 2020.
Your average consumer is going to be focused on the long term. Murphy's Law applies here. People are anticipating that whatever can go wrong will. Consumers have to be savvy, spending money in areas they think have value to them, while also trying to save or invest.
Food Delivery is Here to Stay
Food delivery continued to increase in 2020, and it's only going to continue in 2021. There's no sign of it stopping, so expect consumers to continue using food delivery services. DoorDash, Uber Eats, Postmates, and similar competitors will be very busy this year.
Many of these services are now offering subscription services. Postmates Unlimited offers no delivery fees on orders over $12, and they charge only $9.99 a month or $99 a year. Uber Eats offers a similar service with their Eats Pass, which gives customers free delivery on orders over $15 and a 5% discount. It's also $9.99 a month.
The same goes for grocery deliveries. Consumers are limited in their dining experiences, so when they are not ordering food delivery, they are ordering grocery delivery, minimizing their social risks, and cooking for the family. These new food experiences are replacing traditional entertainment experiences like dining in and going to the movies.
Social Media Platforms to Watch in 2021
Social media use will continue to increase. Traditional platforms like Facebook and Instagram will continue to do well. TikTok will continue to increase in usage too. Its reputation for having a younger audience is well known, and the statistics show that. TikTok is already competing with YouTube for viewing time.
Consumers will continue to turn to social media for their online purchases. Consumer behavior continues the trend towards authenticity, as well as limited-time posts. This includes engagement with Facebook stories and Snapchat videos, as well as engagement with live video. If you're a marketer, you will want to focus on these methods of engagement.
Consumers are using social media for more than entertainment. It continues to be a way to stay connected, whether it's Zoom meetings for work, or Facebook calls to family members on the other side of the country.
Consumers Tackle the Outdoors with New Enthusiasm
New outdoor adventures will take on a variety of different avenues in 2021. People will spend more time in parks and outdoor spaces as they look to enjoy the outdoors and socially distance while still socializing. Public spaces such as parks will continue to be in use.
That means people will be more likely to spend money on outdoor experiences, as well goods to use in that location. Think sporting supplies and hiking gear. Cycling, kayaking, golfing, and camping have increased in popularity. Spending on gear for these activities has also increased. Even the sales of binoculars went up 22% year-over-year.
Consumers' Exercise Preferences Have Changed
With many gyms either closed or operating at minimal capacity, many will continue to exercise at home. That means investing in home exercise equipment. Traditional equipment such as dumbbells, treadmills, ellipticals, treadmills, and more are still popular options, but they aren't the only options.
We also saw the rise of Peloton and their combination of live streaming and on-demand workout regimes. Bowflex and NordicTrack also offer similar competing services. These services combine the typical equipment such as bikes and treadmills with exercise programs, often led by instructors.
Many include the upfront cost of the equipment, plus a monthly subscription service for the classes. Peloton, for example, has a $39 monthly subscription, but it's only $12.99 a month if you only use their app, making it a competitive pricing option compared to a traditional gym membership.
Consumers are also turning to exercise for a reason other than their physical health-stress relief. Exercise is a recommended way of dealing with stress. In 2021 more and more people will look into exercise options, both for their physical and mental health.
The Struggle for a Work-Life Balance
Remote work is here to stay well into 2021 and beyond. Consumers are finding the line between work life and home life to be blurred. This is especially true with the connectivity required for modern workers.
Consumers expect their time to be more flexible. This means having control and power over scheduling their own activities. Make sure your business is prepared to offer consumers the flexibility they desire.
Now is also a great time to make sure that your business is also encouraging a healthy work-life balance. Even better, keep encouraging it well after the pandemic is over.
Consumers Turn to Values-Based Spending
Consumers are interested in values-based spending. It's getting the most bang for your buck. It's budgeting in a way to spend money in the areas that matter to you most.
This applies to consumers spending their money ethically as well. Consumers are becoming more politically active and green conscious. They want to spend their money and time supporting small businesses whose interests align with their own.
Values-based spending and budgeting is extremely personalized. It's going to look different for every consumer. In general, values-based spending means consumers are more aware of their purchasing decisions. They may be less likely to impulse buy.
BOPIS as a Retail Consumer Trend
Not familiar with BOPIS? You might not know what it stands for, but you're probably familiar with the concept. BOPIS is "buy online pick up in-store."
BOPIS as a service has been around for a while, but the COVID pandemic has further accelerated its use. Consumers expect to navigate to a retailer's site, browse for and purchase an item, and expect to pick it up onsite (or even curbside).
BOPIS is one of the new retail consumer trends. It's brick-and-mortar stores' response to Amazon and online-only shopping. Consumers like it because it is quick and convenient. It's receiving a product in hours or even minutes-not days.
Retailers like it because it helps bring customers into the physical retail store. While there, they might as well make some last-minute purchases too. You can expect the trend of BOPIS to continue through 2021.
Contactless Experiences
Consumers expect more contactless experiences. This means limiting human contact and practicing social distancing during shopping experiences. This applies to all aspects of the retail experience.
BOPIS is also part of this contactless experience. Consumers are going to expect BOPIS to work. They want to schedule a pickup online, show up to the store, and either have someone deliver their goods to their car (the most contactless way) or walk into the store and pick up their purchase.
The days of handing over a physical credit card to a store employee is quickly becoming a thing of the past. Expect consumers to continue to desire contactless experiences well past recovery from COVID. Consumers want to see businesses place an emphasis on their health and safety.
Consumers Turn to Telehealth
The healthcare industry has turned to telehealth. Telehealth is a catch-all term for using technology to support the healthcare industry. It's the use of digital communication and information to access and manage health care.
Video calling is the most obvious example of telehealth, with patients and healthcare workers able to communicate with each other. Other examples of telehealth include online patient portals, personal health apps, and personal health records (PHR).
Telehealth keeps both patients and healthcare workers safe. It also provides healthcare access to those in rural communities. For those reasons, consumers will continue to want and use telehealth options in 2021.
Virtual Experiences Are Here to Stay
2020 saw a lot of business conferences and events move to a virtual experience, allowing consumers to attend from anywhere in the world, provided they had an internet connection. Virtual experiences aren't just for business conferences. Consumers have seen virtual experiences in other aspects of their lives too.
Concerts have been some of the easiest experiences to pivot to. Artists large and small are taking to live streaming concerts, or pre-recording shows in advance. Gorillaz, Radiohead, Dua Lipa, and more are providing their music via virtual concerts.
The NBA also pivoted to a virtual experience for the duration of the 2019-2020 season. The league has mostly been staying in Orlando and playing all of their games there, instead of traveling throughout the U.S. Instead of hosting large groups of people in person, they have been hosting virtual fans-images of fans for each team, shown on physical screens around the stadium. The WWE has adopted a similar system for their weekly television shows.
Virtual events such as trade shows, conventions, and webinars are here to stay. These events used to be traditional marketing techniques that complimented digital marketing techniques, but now they're part of a digital marketing strategy too.
Whether it is for business or fun, these experiences are something consumers expect. At the very least, consumers will want an option to attend events virtually. No one wants to miss out on an event they're interested in attending, but it's going to take a long time before people feel comfortable attending an event in-person and mingling with a crowd.
Cautious Consumers
Despite consumers spending more in some areas, most consumers are expected to be more cautious. For example, for those that received stimulus checks in 2020, most Americans used the funds to either pay down debt or pad their savings.
After that, most of the money was spent on essentials goods and rent. Very little of the money went towards non-essential items. Expect consumers to be cautious when spending in 2021, especially when it comes to non-essential goods.
That means it will be essential for your business to gain consumers' trust. That means attracting new visitors to your social media site and website, growing your email database, and positioning yourself as an industry leader. If you are blogging regularly, you can position yourself and your company as something valuable.
Consumer Trends Are Always Changing
They say that change is the only constant. That will especially ring true in 2021. Anything can and will change. Even these consumer trends may change.
Your business needs to be agile. Be flexible when marketing to consumers this year. It's going to be a year unlike any other, which means your business' marketing strategy has to be exceptional.
If you're unsure if your digital marketing strategy is working for you, why not get a digital marketing review? It's absolutely free to get started. By answering a few simple questions, we can help you assess your strategy and help your business thrive in 2021 and beyond.
Owner and Chief Marketing Officer, Jason Hall, and his team specialize in creating brand awareness / traffic and lead generation / marketing funnel and conversion optimization, while utilizing the appropriate marketing channels available within your industry. With diverse clients throughout the world, Jason's team is well connected within many industries to assist with your marketing strategies. With no long term contracts and various levels of service, Jason's team will increase the quality of your online traffic, leads, and sales.
Free Website Audit Tool
See how well optimized a web page, landing page, or blog post is for an exact keyword or phrase
About the author...
Located in the heart of the Emerald Coast - Destin, FL, founder and Chief Marketing Officer, Jason Hall, and his team specialize in creating brand awareness / traffic and lead generation / marketing funnel and conversion optimization / and PR campaigns, while utilizing the appropriate marketing channels available within your industry.
With diverse clients throughout the world, Jason's team is well connected within many industries to assist with your marketing strategies. With no long term contracts and various levels of service, Jason's team will increase the quality of your online traffic, leads, and sales.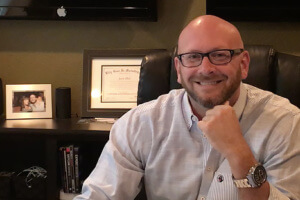 Request a digital marketing strategy session today and we'll show you what you've been missing!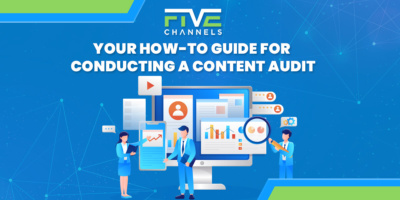 If you're trying to hit all of your marketing goals, never forget that success leaves clues. More than 80% of…