Do you like wasting money? Missing out on sales?
Companies that don't take full advantage of the main online business-building tools run the risk of leaving money on the table. Now more than ever, it's crucial for businesses to establish a strong online presence to interact with their customers.
If you're planning to increase your online exposure and establish yourself as an industry expert, then you should consider taking advantage of blogging. A business blog is an inexpensive marketing tool for companies to drive traffic to their website, improve inbound marketing efforts, and attract prospects.
You shouldn't start a company blog just to try to make sales. It's a place where you meet prospects, provide them with useful information, and position your value. People don't browse the internet for the sole purpose of purchasing your stuff. They do because they're looking for information.
If you're still on the fence, here are fifteen compelling reasons your business needs a blog today.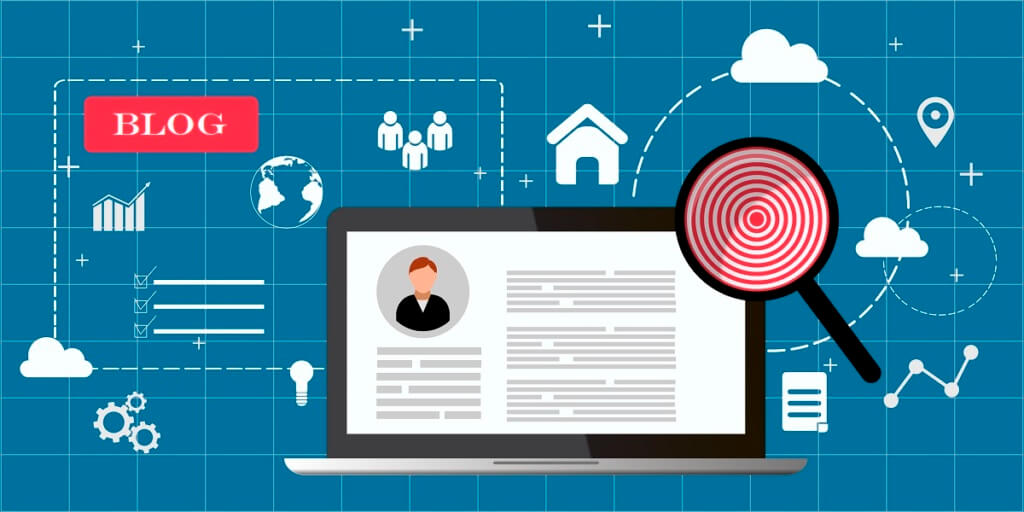 1. Get More Website Visitors
Companies that blog attract 55% more site traffic than those that don't. There are very few marketing tools that can help you win with such a margin. One of the most important reasons to start a company blog is to attract more visitors to your site.
Blogging is an easy way to get discovered online. By providing information about your industry, services, and the problems facing your target audience, you're placing your name in front of potential customers.
Creating new content regularly is very effective at building audiences. A static site gets very few visits. On the other hand, a regularly updated blog can attract new and regular visitors multiple times in a very short period of time.
2. Show That You're an Industry Expert
Your blogs can show your expertise in a particular topic by publishing relevant and high-quality information. Over time, you can establish yourself as the go-to blog that consistently provides valuable information.
How your website appears, and how your blog posts look, should suit your brand voice or personality. These things can help your readers develop a deeper bond with you. It allows your blog to stand out in the competition.
Successful businesses constantly post blog articles to affirm their authority as industry leaders. Blogging allows companies to share knowledge with their clients about exciting areas in the industry. It's also a great way to make your brand transparent that your audience would love to deal with.
3. Attract Potential Clients
The path to making a purchase decision is never linear. Customers engage with several touchpoints before they decide to buy. Maybe they attend a webinar, read a white paper, engage with a social media post, or even consume content on a blog.
Interesting blog posts can help introduce potential clients to your business. Whether or not you're marketing to consumers and businesses, you can use blog posts to drive interest in your offerings.
4. Simple Set-Up
There are numerous free blogging platforms, and most are super simple to set up. There's Wix, WordPress, Squarespace and more.
Wix is a fantastic choice if you have zero coding experience. All you need is to drag and drop different headers, segments, and other stuff onto the site page. Squarespace is a similar option.
WordPress is a more comprehensive blogging platform that has both free and paid versions. The paid version offers you unlimited customization options. For example, you can include blogging CMS tools such as HubSpot that helps you crank out and publish engaging content.
5. Add Value to Customers
The most important reason for blogging is to add value to the whole customer experience. Businesses have to compete to offer their clients the most intriguing and new content to keep them interested.
Most folks don't follow overly "salesy" companies. These types of posts can actually repel people and make them trust you less. Blogs allow for teaching and in-depth explanations about your particular products and services.
You want the information you provide to help your readers learn about resources and tools that can solve their challenges. It's beneficial to write about specific benefits, customer case studies, or provide easy-to-digest content on your most technical items.
Providing information first before selling is always a great tactic, so you want to offer better client experience than your competitors. With blogging, you're providing your visitors with something for free before they decide to buy. The free information could help them make the right purchase.
6. Creating Personal Connections
Attracting prospects to your company could be easier if you establish a relationship with customers first. Users are more likely to check out your company if they feel encouraged to engage with your business. They should also want to learn more about how you can solve their problems.
A company blog doesn't have to be about business all the time. You can avoid your blog becoming boring by inserting some of your personality, using humor and going off-topic occasionally.
Begin by defining who your target is, and tailor content that resonates with them. It not only gives your blog some personality, but it can also make you more approachable and relatable by your readers. Keep in mind to always focus on providing value.
7. Source of Social Media Content
If you're struggling to find ideas for your social media posts, then blogging can be your best bet. One blog post is often way more informative than any single social media post. You can create several social media posts by re-purposing the information contained in one blog post.
For example, you can pick an exciting fact, create an infographic, and post it on your social media platforms. Your fans will appreciate your enlightening and easy-to-digest content. These simple posts can also help you to maintain a priceless presence continuously.
8. Get Customer Feedback
Feedback from your audience allows you to examine your company from your customer's perspective and make changes to improve your business. A business blog provides an opportunity for two-way interaction with your audience.
Blogging is oftentimes considered an extension for prospects to learn more about a company. Good company blogs not only offer customers the information they're looking for, but also a platform to comment, ask questions, or start a conversation.
A blog is a powerful tool for creating conversations with clients, prospects, and industry peers. Having deep conversations with your clients is a fantastic way to build trust and establish your brand as an authority.
With an interactive platform and a more relaxed tone, you can encourage discussions and feedback in the comment sections of your blogs. Readers in the comment section get a chance to be heard and can express their point of view. They may also help with which direction to steer your content next.
9. Search Engines Love Them
When search engines crawl your website pages, they look for new content to index. If Google, for example, reviews your blog post, it ranks and positions it in search engine results that fit the post's description. The search engine will not come back to your site unless it detects new information, which makes blogging so important.
The more new and exciting content you have on your company blog, the more times search engines will review your site and rank it. Blogging is often the answer to a myriad of questions.
If your blog genuinely offers value for users, Google is going to pick it up. This tactic is one of the best ways for businesses to house information about new items on their site.
10. Cost-Efficient Way of Content Marketing
Content marketing encompasses numerous content types, both online and offline. Blogging is a content marketing strategy that has been tested and proven to produce results.
Think about how much it would cost you to create a billboard or TV/newspaper advertisement. The media buying, professional fees, hours spent, and other logistics can hurt your pocket quickly. What about creating and running a blog? It's a way cheaper option.
If you already have a site, all you need is to create a blogging page and start posting. There are numerous free online blog platforms that you can set up quickly. Publishing an article on your blog and sharing it on your social sites requires little effort and is free or affordable.
The number of random people who might stumble upon your traditional advert is likely less than when you blog. Better yet, blogging allows you to reach targeted audiences on search engines and social media. It is more likely to reach your target audience in ways traditional ads can't, and at a lesser cost.
11. Creates an Opportunity for Sharing
Your brand's online reach will increase if more people like your posts and share them online. The more appealing your blog posts are, the more likely they'll be passed from one person to another across social platforms like Facebook, Twitter, LinkedIn and more.
With tons of sharing platforms available, users can email your blog to a friend and share a direct link to the blog or tweet about your blog. Blogs are powerful tools that allow others to share your content with their friends and colleagues.
12. Be More Knowledgeable
Continuous creation of content is one of the best ways to improve your communication skills. The more confident you are with your writing, the more precise and compelling your content will be.
Blogging expands your knowledge and keeps your mind sharp. It helps you stay up to date with industry knowledge. The more you blog, the more you become well-versed about your industry and the latest news, trends and advancements. By assessing and absorbing all this information, you're exercising your brain muscles and sharpening your critical thinking skills.
13. Gain Insight into Site Visitors
Site analytics can be monitored to gain insight into your customers and guide your blogging strategy. Google Analytics, for example, is a comprehensive tool that can help you with that.
The web application can help you figure out which topics attract the most views, and which posts your audience is reading. This data can help you make useful decisions that can positively impact your blog, like when to include a video.
14. Helps Grow Your Email Database
Email marketing is still one of the best marketing strategies. Then again, people aren't always willing to dish out their email addresses. A company blog can help you collect emails via sign-ups.
Marketing to your subscribers helps ensure they always remember your brand. The need to keep subscribers posted is also a good motivation for you to continue producing great content.
If your audience finds your content informative, engaging, and relevant, they'll trust that your email newsletters are valuable as well. Because of this, they may find it easy to read about business updates and the products you promote.
15. Lead Conversions
There are basically three stages of acquiring a customer to your business. These include the awareness stage, the consideration stage, and the decision stage. The significance of blogging can be applied across the three. Furthermore, all equally play an important role in converting a customer.
Tips and checklists, for example, can be used in a blog post to attract prospects and get them interested in your stuff. How-to topics, on the other hand, can be used to convert prospects in the consideration stage, who may need a little more information about a product. Testimonials can help also a customer in the decision stage who might need some social proof before making a purchasing decision.
Start Your Company Blog Today
An active company blog provides numerous benefits for your business. Blogging is a great, affordable way of marketing. It's also fun, inspiring and can help you connect to people. Blogs offer value indirectly by helping customers make the right purchasing decision.
Customers want to shop with a brand they can trust and sharing ideas with your target audience directly via a blog goes a long way. If you are looking to set yourself apart and build a community of like-minded individuals, blogging is a good solution.
If you're interested in starting a blog for your business but don't know exactly where to start, sign up for a free marketing review to help you get on the right track.
Owner and Chief Marketing Officer, Jason Hall, and his team specialize in creating brand awareness / traffic and lead generation / marketing funnel and conversion optimization, while utilizing the appropriate marketing channels available within your industry. With diverse clients throughout the world, Jason's team is well connected within many industries to assist with your marketing strategies. With no long term contracts and various levels of service, Jason's team will increase the quality of your online traffic, leads, and sales.
Free Website Audit Tool
See how well optimized a web page, landing page, or blog post is for an exact keyword or phrase
About the author...
Located in the heart of the Emerald Coast - Destin, FL, founder and Chief Marketing Officer, Jason Hall, and his team specialize in creating brand awareness / traffic and lead generation / marketing funnel and conversion optimization / and PR campaigns, while utilizing the appropriate marketing channels available within your industry.
With diverse clients throughout the world, Jason's team is well connected within many industries to assist with your marketing strategies. With no long term contracts and various levels of service, Jason's team will increase the quality of your online traffic, leads, and sales.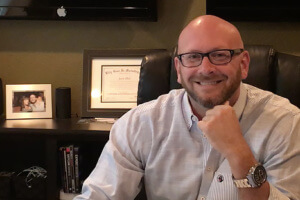 Request a digital marketing strategy session today and we'll show you what you've been missing!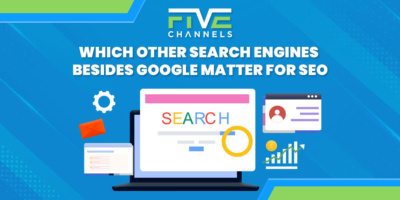 Are you struggling to improve your online presence and boost your website's SEO? Google is the most popular, but optimizing…