No one wants to consider the possibility of their startup doing poorly, but the sad fact is that about 20% of small businesses fail in their first year. This is likely a statistic that has you as a business owner feeling a bit anxious, but it doesn't have to be that way with a solid marketing strategy.
Many business owners argue about the merits of traditional vs digital marketing and which one is better for promoting their goods and services. However, what they don't realize is that this shouldn't even be a debate, your business has a heightened chance of success when you use both techniques in tandem.
Let's go over how to combine traditional and digital marketing techniques to ensure that your business doesn't become a statistic in the sea of failed startups.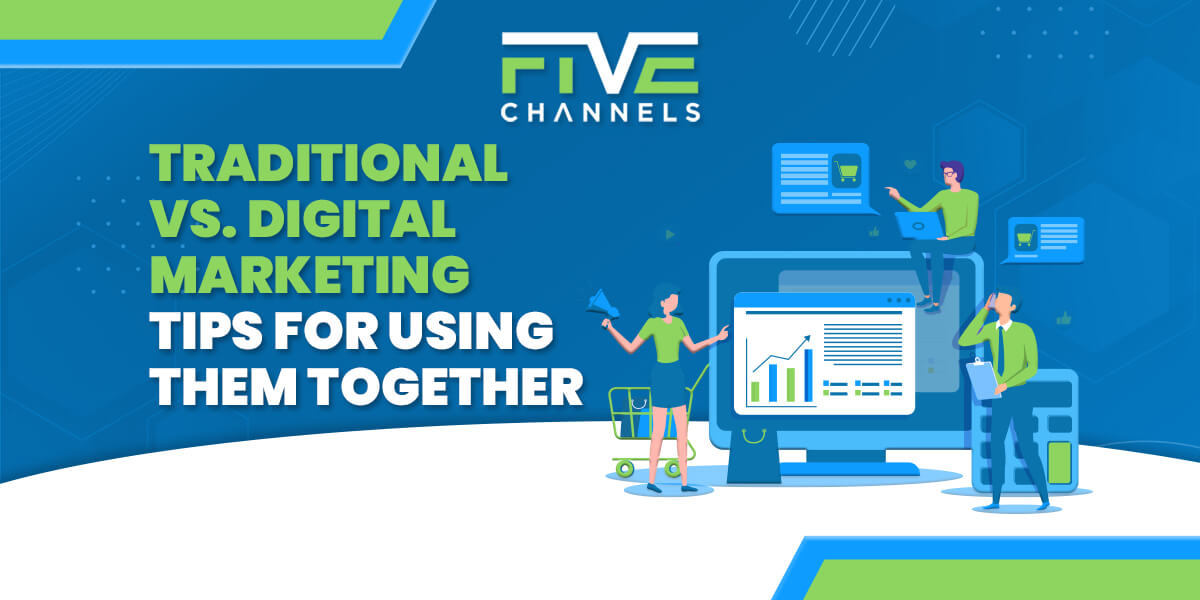 Classic Online Marketing Methods
First, let's take a look at some of the most popular online marketing methods and how they can spur traditional marketing tactics.
SEO, SEM, and PPC
When it comes to digital marketing in search engines, there are three key tools that you need to know about.
The first is Search Engine Optimization (SEO), which is the production of content that moves your website up in search engines. Experts that you hire will use a combination of keywords and credible links to make your website more appealing to search engine crawlers and consumers alike.
Search Engine Marketing (SEM) might sound like SEO, but it's quite different. SEM allows you to bid on certain keywords that are heavily associated with your web page. If you win the bids, you will get your ad displayed in the Google sidebar, or the top of the search engine on mobile phones.
This advertisement will usually be a Pay-Per-Click (PPC) ad. These ads, displayed to your target audience, are those that you only need to pay for at the rate that they're clicked. The more clicks you get, the more successful your ad is though, so you should be cheering for people to use it in getting to your webpage.
Professionals in all of these areas will help by using the analytics tools that they have at their disposal, and using this information to generate leads for your webpage.
When you use these tools appropriately, you're sure to drive traffic to both your webpage and store.
Social Media Campaigns and Promotions
According to 2020's data, 3.8 billion people worldwide have and regularly use social media accounts. Because of this, platforms like Facebook, Twitter, and Instagram are essential to marketing to your target audience.
There are a lot of ways that you can make these pages unique. Make sure that you prominently feature your logo on the page. You should also have a pinned post that has all the information that people most look for, including hours of operation and store locations.
If you post on social media every day or so, you remain fresh in the mind of those who follow you. Articles related to your services, promotional coupons, or even funny memes go a long way.
One of the best things you can do with social media pages is to run promotions and campaigns that lead to traditional marketing methods. An example would be to hold a giveaway for a t-shirt featuring your brand name and logo. This article of clothing would constitute traditional marketing because the winner would wear your shirt and serve as a sort of human billboard for your product.
You may also want to look into services like Facebook Ads, which show your advertisement to people in a demographic that you enter. This demographic can be a certain age or gender, but it can also be those who work in a certain industry or like the pages of your competitors.
Video and Graphics
Did you know that 73% of consumers are more likely to purchase a product or invest in a service after watching a video about it?
Because of this, you'll need to incorporate video into any and all of the marketing efforts we've discussed. Your official webpage, social media pages, and even PPC ads should have some element of movement to draw the eye and engage the viewer.
When it comes to marketing videos, you have three basic options to choose from. The first is a testimonial or explainer video in which one person talks about your service conversationally to a camera. This is a good option if you want to form a human-to-human connection between your brand and the consumer and inspire brand loyalty.
The second option is a live-action skit that you post to your webpage. This is pretty much a mini-movie, and it makes up the bulk of commercials you see online. This makes it a less original and therefore less appealing option, but it does provide characters that people can latch onto.
However, the third option, animation, does as well. Animation is cool because it provides opportunities for exaggerated visuals and slapstick comedy that live-action movement can't provide. Animation like infographics is also a visually appealing way to convey data.
Applications to Traditional Marketing
Now you might be wondering, how do any of these classic digital marketing methods apply to traditional marketing?
It can happen in a few ways.
First, it's important to note that the goal of online marketing is getting people to head to your business' website. However, the goal of having them come to your business website is a) to interact with you in a traditional way, or b) to come into your brick-and-mortar shop. If you run a brick-and-mortar store or office, you can use social media or your now-visible official website to drive foot traffic.
You can also use social media pages and promotions and online SEM ads to push traditional marketing campaigns to your target audience. Make a note that those who found your website through ads will get a discount in-store or a free trial of a service.
Interactive Endeavors
Now that we've talked about some of the most popular online marketing methods for reaching your target audience, it's time to look into some of the ways that you can interact one-on-one with consumers who are interested in your services. Here is how you can use digital and traditional marketing tactics to reach out to your customers on a human level.
Traditional and Digital Marketing Ads for Each Other
This might sound strange, but you're going to want to have traditional ads like flyers, handouts, and swag that can direct people to your digital marketing efforts. Consider the promotional items that you've received in the mail or as advertisements at events. We guarantee that each and every one of them directs you to a website.
On the flip side, digital advertisements should direct people to your traditional marketing campaigns. While seeing information about your business on a screen is awesome, going to a venue that allows you to receive logo-clad pens or flyers will get more people interested in your business.
It might be a good idea to partner with another business, one that isn't a competitor but has a similar target audience to you, and give deals to those who visit their store. In return, they can give deals to those who visit your business.
Mutually beneficial professional relationships lead to A+ advertising.
Attend Conferences and Conventions
Despite the proliferation of online marketing's popularity, in-person interaction between buyers and sellers is crucial when getting people to buy from your company. In fact, 90% of consumers have more positive feelings about a brand once they've interacted with the people behind it face to face.
Remember how we talked about people forming a human connection with those in explainer videos? Well, this is basically the same principle, only better.
People have a conversation with a smiling person, one who knows their name and answers their question. In turn, people will be more likely to visit the website that they're given and make a purchase. They'll also be more likely to follow you on social media and interact with your posts, which keeps them hooked for the long haul.
Customer Service: Phone, Email, or Chatbot?
It's only natural that customers will have some questions about your business after they talk to you at a convention. This is even more the case when they find you online. After all, you can only read so much about a company online. There's no way to interact with someone and ask them specific questions beyond a FAQ.
That's why you'll need some form of customer service.
Traditional phone and email options are essential here. This ensures that people will have the chance to interact with an actual representative and get their questions answered. If you're an office business, you can also have hours where people can go in and talk to reps face-to-face.
However, in all of these instances, the customer will inevitably be kept waiting until a representative is available to talk.
That's where the digital marketing chatbot comes in. Chatbots are AI that can be programmed with a personality that consumers love to interact with. They can answer all sorts of specific questions that a user has and keep them occupied during the wait time.
Keep it Exclusive
Making your consumers feel like they're in a personal VIP club is always a good idea, and you can do this in both digital and traditional ways. Here are some methods you can use to ensure that it happens.
Flyers and Newsletters
Flyers and newsletters are similar to emails, but they're a more traditional marketing technique. These items are sent out in the mail or handed away at events that you set up a table at.
The point of this traditional marketing tactic is to drive traffic to your website. You can only include so much information on a flyer after all. It's best that you entice people to head over to your official webpage and learn more about your services.
It's All About Swag
Flyers and newsletters are great, but swag is 1000 times better if you can afford the investment.
When we say swag, we're referring to pens, tote bags, USB flash drives, cups, keychains, t-shirts, and other items that you can have your custom logo printed on. These items are useful to the customers that you hand them out to and therefore are likely to be kept for a long time.
Like we talked about before, you can host giveaways for these products on social media. You can also give them out at conventions, sports games, and other venues where you have a table set up.
Not only will people use them every day, and therefore subconsciously imprint your brand into their minds, but people will use items like bags and clothing in public places. This extends your brand's reach without you doing any work. People will see your name and logo on other's day-to-day items and wonder what you're all about.
Always Stay on Brand
No matter whether you choose to begin on a traditional or digital marketing platform, it's crucial that you consistently remain on-brand. In fact, keeping your brand consistent across platforms can increase your business revenue by 23%.
This means:
Having a consistent brand voice
Displaying your logo in all places
Keeping your slogan consistent with itself
Establishing specific colors for your brand and using them everywhere
Doing these things will ensure that people recognize your brand when they see it. It will help them make the association between the products that they see from you in stores or on signs/billboards and the website that you run online. This will encourage people to browse your website and follow links to your social media where you can interact with them.
Traditional vs Digital Marketing: There's No Debate
While traditional vs digital marketing has long been a heated debate in business circles, these two tactics are most effective when working together. Ultimately, using both will benefit your bottom line and drive traffic to your business.
Now that you know how you should use both traditional and digital marketing in conjunction with one another, it's time to get a comprehensive digital marketing review. Not only will we review your current marketing strategies when you choose to do this, but we'll also give you expert advice on how to implement new digital and traditional marketing strategies to work in conjunction with one another.
Owner and Chief Marketing Officer, Jason Hall, and his team specialize in creating brand awareness / traffic and lead generation / marketing funnel and conversion optimization, while utilizing the appropriate marketing channels available within your industry. With diverse clients throughout the world, Jason's team is well connected within many industries to assist with your marketing strategies. With no long term contracts and various levels of service, Jason's team will increase the quality of your online traffic, leads, and sales.
Free Website Audit Tool
See how well optimized a web page, landing page, or blog post is for an exact keyword or phrase
About the author...
Located in the heart of the Emerald Coast - Destin, FL, founder and Chief Marketing Officer, Jason Hall, and his team specialize in creating brand awareness / traffic and lead generation / marketing funnel and conversion optimization / and PR campaigns, while utilizing the appropriate marketing channels available within your industry.
With diverse clients throughout the world, Jason's team is well connected within many industries to assist with your marketing strategies. With no long term contracts and various levels of service, Jason's team will increase the quality of your online traffic, leads, and sales.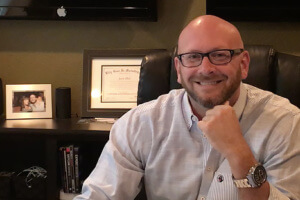 Request a digital marketing strategy session today and we'll show you what you've been missing!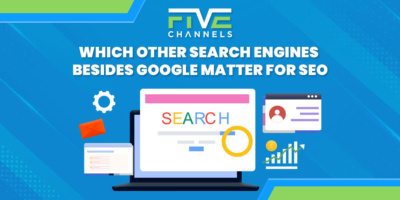 Are you struggling to improve your online presence and boost your website's SEO? Google is the most popular, but optimizing…