More than 191 million people use Snapchat every day to communicate with each other.
There is an average of 30 minutes a day spent on Snapchat by users, and there are more than 10 million daily video views on the app.
Since its launch back in 2011, Snapchat has grown tremendously and gained popularity among relatively young adults, such as millennials and teenagers. For people who use Snapchat regularly, 78% of them range between the ages of 18-24 years old.
If advertised on correctly, Snapchat has the power to reach millions of users and provides a great way to show your content to not only millions of people, but to people from all over the world.
Unfortunately, many brands are unsure of how to incorporate Snapchat into their marketing strategy.
Snapchat can be used to create connections and build engagement. If you are a business struggling on how to incorporate Snapchat into your marketing strategy, you need to be able to capitalize on this engagement.
Here are seven of the best ways both B2B and B2C brands and businesses can create a more impactful Snapchat marketing strategy.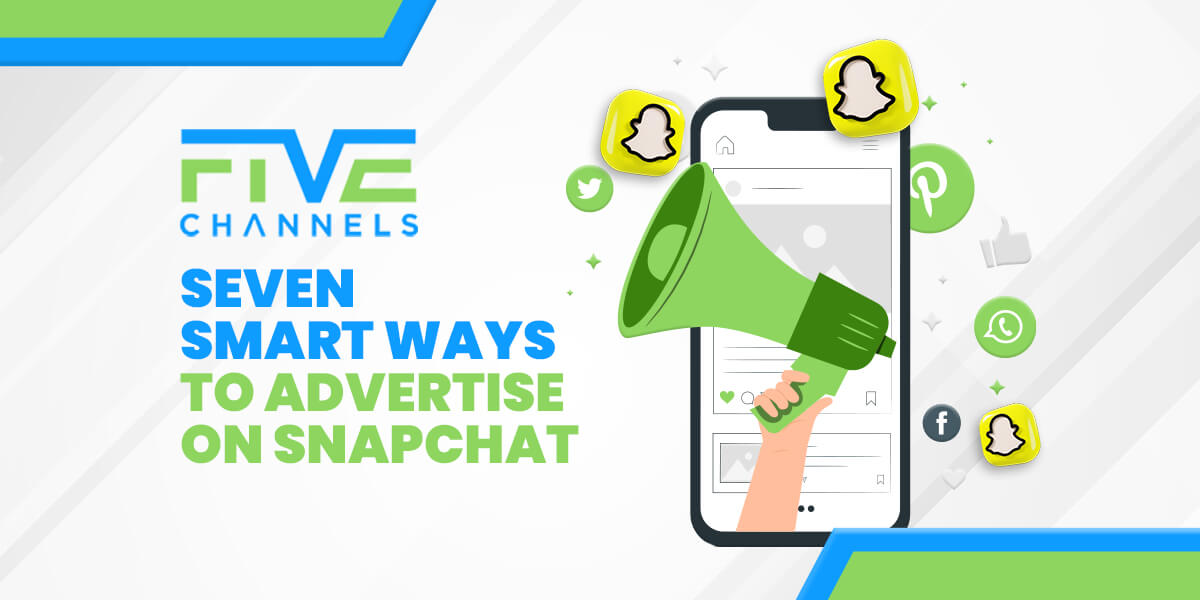 1. Stream Live Content
Take advantage of connecting on a deeper level with your audience through live streaming.
Live streaming is one of the biggest benefits of advertising on Snapchat. When you live-stream your content, it creates a memorable experience for your audience.
Your viewers can feel like they are right there with you in the midst of all of the action. You can use live-stream to make your brand or business seem more relatable to the people you're trying to reach.
It appeals to audiences, because it allows you to connect and engage with them on a more personal and deeper level. Your audience can see first-hand what you are doing at that exact moment through your videos.
Also, with live-streaming you can incorporate many different ideas and strategies to connect with your audience.
For example, your brand can do a live demonstration showing how your products work. Similarly, your brand ambassador can host a live Q and A (question and answer) to interact with your viewers and learn more about what they are looking for in your product or service.
It's a great way to build engagement, solicit participation from your audience, increase visibility, and promote your brand all at once.
2. Create and Design Your Geofilter
Geofilters are one of the most fun, unique, and creative ways to advertise your brand or business on Snapchat.
You can simply create and design your geofilters to let your audience and viewers know where your business is located.
So, what exactly is a Snapchat geofilter?
A Snapchat geofilter is a fun, unique, and creative way to share your location using what Snapchat refers to as filter overlays. It's an easy way to advertise your business locally. People who are in the area or range of your business will see your geofilter pop up on their Snapchat when they swipe right.
They will be able to tag your location, and take and send snaps to friends or family, letting them know that they are at your location. Keep in mind that the key to a good geofilter is the design.
You should create a geofilter that's fun looking and stands out, so it appeals to your audience.
If you are a small business, you should always include a geofilter. Often, people can discover new small businesses just by discovering their geofilter.
Therefore, it's very important that all small businesses who are using Snapchat, take advantage of it. On the other hand, you can also create geofilters just for special events or products.
For example, you can create a geofilter for a wedding, baby shower, birthday party, business conference, sports game, new food item, new clothing item, etc.
What's great about geofilters is the range. Geofilters can reach an entire city, or in some cases the entire state.
A great tip with geofilters is to make sure that your brand or business's logo is included in your geofilter. By including your logo, your viewers will have an easier time remembering and recognizing your brand and logo.
3. Use Your City's Snapchat Story
Snapchat stories are a powerful marketing tool.
It's great, easy, and convenient way to get more viewers to see your content who live in your city.
There are many big cities, like Dallas, Miami, Los Angeles, Chicago, New York, and Paris, who have their own city's Snapchat story. With this feature, you can post relevant content on your city's story, and attract more viewers and gain a wider audience.
All you have to do is post a photo or video on your city's Snapchat story and once it is approved, anyone in your city can view it.
However, keep in mind that you should always try to include your Snapchat handle when you post, so that viewers can add you as a contact. By posting your content on the city's Snapchat story, you can advertise to a wider audience and gain more followers.
4. Buy Snapchat Ads
As the saying goes, sometimes you have to spend money to make money. When it comes to advertising, buying Snapchat ads can aid in your advertising efforts.
Through Snapchat ads, your business has the potential to gain more exposure and more followers.
Once you buy an ad, it will be placed in different places on the app and has the potential to reach anyone from all over the world.
For example, if a Snapchat user scrolls through their city's Snapchat story, your ad may pop up in the middle of their content. With ad placement, your business has the opportunity to increase its reach and gain a wider audience.
Also, your ad can pop up while your user is scrolling through their own contact's Snapchat stories as well.
There are five different types of Snapchat ads that your business should use.
1. Top snap only ads
2. Long-form videos
3. Web view ads
4. Deep-link and app install ads
5. Lenses and geofilters
The top snap only ads just show a single image, gif, or video at the top of the user's feed. These videos are generally five to six seconds long, and you can use them for events and sales.
Long-form videos are videos that are up to at least ten minutes long. These videos may also include links to other pages and information.
Web views ads are similar to top snap ads. However, these ads let you include a hyperlink, so that the Snapchat users can swipe up to get some more information about your business, brand, or product.
Deep-link and app install ads are ads that allow you to redirect users to a certain web content destination. For example, a deep link may lead you to an app's page, or it may take you to the download page on an app if it is an install advertisement.
Lenses and geofilters are filter overlays that place branded content on their Snapchat videos that include custom-designed filters with location-specific lenses.
When you buy an ad, Snapchat will sometimes place it on its Discovery Channels. The Discovery Channels on Snapchat allows users to discover different accounts. It features different articles and videos that the user may find of interest.
If you are eager to expand your reach, you should consider buying Snapchat ads to help you gain a greater audience. Through these ads, you can reach people not just in your city, but in your state, and even outside of your country.
5. Use Hashtags and Handles in Your Posts
Many businesses know about hashtags, but not very many know how to take advantage of them in the best way.
Using hashtags on Snapchat is perfect for letting users know about your business.
Whenever you create content and make a post, be sure to include a hashtag that relates to your business. By using a hashtag, it allows viewers to learn more about your business, your brand, and discover you.
Also, when you include your other social media handles on your posts, it allows viewers the opportunity to follow you on your other social media accounts and keep up with what your business is doing.
When viewers follow you across all of your social media platforms, you reach increases as well as your followers.
From there, they will be able to interact with more of your content and connect with you in different ways. Remember, each social media platform is different and gives the viewer a different experience.
When a Snapchat user follows you on other social media platforms, it lets you know that they are invested in your brand, interested in your content, and want to engage with you across all social media channels.
6. Create Your Own Discovery Channel
Discovery Ads are a relatively new phenomenon on social media. Discovery channels are a really popular feature on Snapchat among its users.
Discovery channels allow brands and businesses to advertise their content any time they want to a large audience on a daily basis. As a brand or business, you can create and buy your own discovery channel.
Snapchat users from all over the world will be able to view your content and engage with you through your channel. Remember, if you buy a Snapchat ad, your ads may be seen on other brand's Discovery channels as well.
Discovery channels are not just really popular among its users, but millions of users view different content through these channels, and who doesn't want millions of users viewing their content daily?
As you can see, advertising on Snapchat with your own discovery channel is a great way to get a high ROI (return-on-investment).
7. Work with Influencers to Promote Your Business
Currently in the world of social media, Snapchat influencers are a great way to give your account the boost that you need.
If you want to increase your reach, engagement, or just gain more followers in general, consider using Snapchat influencers.
Snapchat influencers are people who have thousands of followers on their account. Their accounts have high engagement, and thousands of people choose to interact with their content every day.
Generally, every time that a Snapchat influencer posts a photo or video on Snapchat, their entire sub count will see it instantly.
Wouldn't it be nice if that sub count saw what you were advertising?
Often, when Snapchat users see one of their favorite influencers using your product or talking about your brand, it influences other users to consider using your product. Even if it just piques their interest, chances are they will want to learn and know more about your business and see who you are.
Sometimes, if an influencer promotes your brand or business, they will immediately start following your content on Snapchat just after watching the influencer talk about it.
If you need a social media boost in terms of reach, engagement, and followers consider working with an influencer.
Increase Your Engagement and Reach
Advertising on Snapchat is much easier than most brands and businesses think.
By utilizing the tips we've outlined here, you'll be able to expand your reach, increase your engagement and your number of followers.
As you can see, there are many advantages and benefits to incorporating Snapchat into your marketing plan.
If you are interested in learning more tips about digital marketing and advertisement, contact us or visit our website.
We have experts who can help you with your digital marketing efforts by giving you a Digital Marketing Review.
Send us a message or shoot us an email. Let's grow your business together.
Owner and Chief Marketing Officer, Jason Hall, and his team specialize in creating brand awareness / traffic and lead generation / marketing funnel and conversion optimization, while utilizing the appropriate marketing channels available within your industry. With diverse clients throughout the world, Jason's team is well connected within many industries to assist with your marketing strategies. With no long term contracts and various levels of service, Jason's team will increase the quality of your online traffic, leads, and sales.
Free Website Audit Tool
See how well optimized a web page, landing page, or blog post is for an exact keyword or phrase
About the author...
Located in the heart of the Emerald Coast - Destin, FL, founder and Chief Marketing Officer, Jason Hall, and his team specialize in creating brand awareness / traffic and lead generation / marketing funnel and conversion optimization / and PR campaigns, while utilizing the appropriate marketing channels available within your industry.
With diverse clients throughout the world, Jason's team is well connected within many industries to assist with your marketing strategies. With no long term contracts and various levels of service, Jason's team will increase the quality of your online traffic, leads, and sales.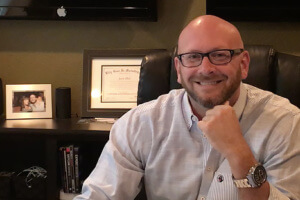 Request a digital marketing strategy session today and we'll show you what you've been missing!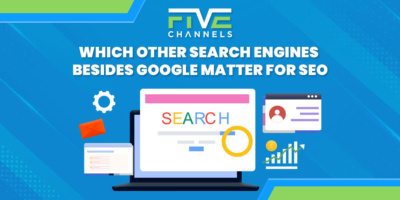 Are you struggling to improve your online presence and boost your website's SEO? Google is the most popular, but optimizing…