The success rate of selling to an existing customer is 60-70%. Selling to a new customer happens 5-10% of the time. That makes getting a new customer five times more expensive than keeping an existing one. 
Adding to your customer base is essential for company growth, but real success involves focusing on existing customers, as well as new customers.
Growing your business depends on reducing the cost of gaining customers. You must determine your current costs and create a budget.
If you reduce spending on customer acquisition it boosts your revenues. However, do you know your customer acquisition costs and how to cut them?
Here are some strategic tips that work for both new and existing clients.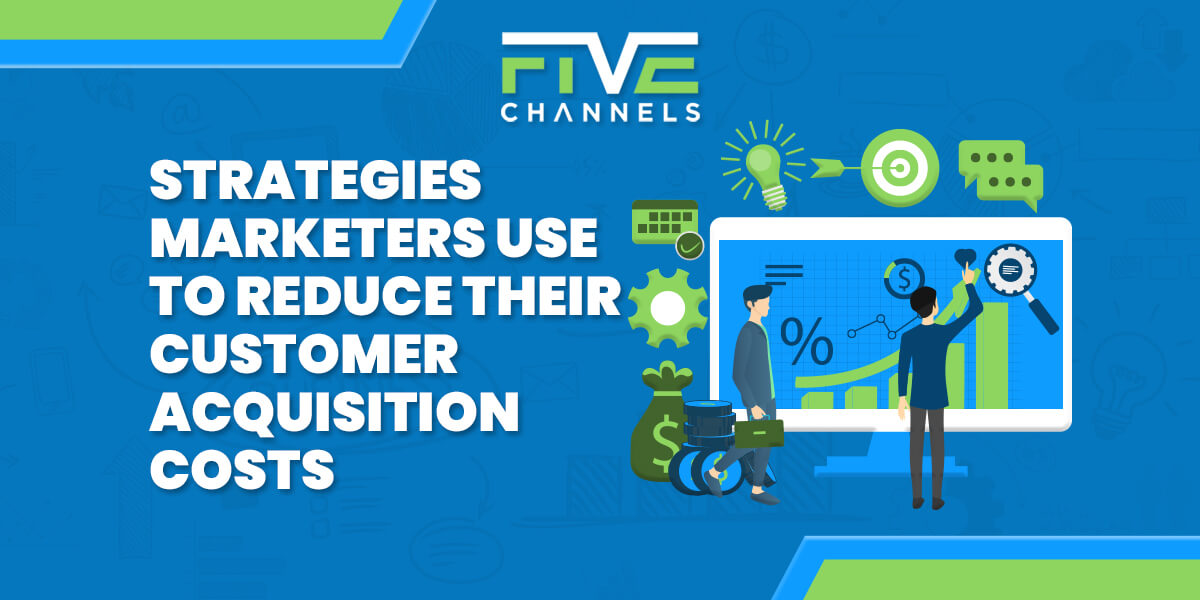 What is Customer Acquisition Cost?
Customer Acquisition Cost (CAC) is the price of acquiring a new customer. Reducing CAC is an excellent way to increase profits.
The first step towards reducing CAC is to calculate it. CAC is the total cost of sales and marketing, divided by the cost of new customers.
That total cost includes all marketing expenses and sales team salaries. Any resources spent to reach and get new customers is part of CAC.
If you spend $1,000 a month to get 100 new customers, your CAC is $10. Once you know your CAC, you can develop a reduction strategy.
Define and Target Your Ideal Customer
The people who want and need your product are your ideal customers. Create a buyer persona to describe them. 
Use existing customers as a model for the persona. Research buyer backgrounds, interests, age, and occupations. Include details on social media habits, values, and beliefs.
Share the information company-wide. Use the personas to craft effective content and messaging. Focus sales and marketing efforts on the people who match your buyer persona(s). 
Use the persona as a guide to shape your business. Soon, you won't spend time or money on an audience who won't buy your product.
Determine Your Customer Acquisition Spend
Only use factual data to determine how much you spend on customer acquisition. The amount depends on the stage of your business.
Is your company in an early growth stage? Expect to spend less as people discover your product from other new customers. Word-of-mouth is significant when a new product hits the market.
When your growth stage levels out, the CAC is higher. Don't use growth-stage data to set an average CAC cost.
Instead, use data from customers gained through your post-growth stage marketing efforts.
Use A/B Testing
A/B testing compares different versions of a message to see which one performs best. 
A/B testing pinpoints which messages gain leads, keep clients, and increase conversions. Improvement in these areas lowers your customer acquisition costs.
You can use A/B testing on any aspect of your marketing campaign. A/B testing can be as easy as changing a headline or image. The important thing is to track conversions for accurate data.
Website Design and Navigation – Change the content on different pages of your website. Test images and color schemes to see when website visitors click through more often. Does it increase or decrease conversion rates? Is your website navigation user-friendly? It can affect what people see when they visit your site. Experiment with page order and titles to find which type of navigation converts best.
Landing Page – Test obvious and subtle changes. Test two different landing pages. Change individual elements like images, font, and colors. Some minor tweaks have a major impact on buyer behavior.
Instructions – You can A/B test instructions or trial subscriptions. Try offering different tutorials and help videos.
Call-to-Action (CTA) – A Call-to-Action is a vital part of the sales funnel. A consumer won't take the next step unless you tell them how. A CTA can be a download, a free trial, or a sale. Begin testing your CTA by changing the size, color, font, or wording to find the best performer.
Emails – Yes, you can A/B test emails. Track which version gets the most opens and clicks. Analyze customer behavior. Do recipients stay customers, upgrade, or make first-time buys from an email? Test delivery times, copy, and Calls-to-Action as part of your A/B testing. Remember, the goal is more than opening an email. You want people to buy your product.
Forms – Forms are perfect for A/B testing. You can try different names, vary the questions, change the number of fields, alter the layout, or experiment with required fields. A longer form gives you more information about a lead, but shorter forms convert better. When you test form changes, conversion rates are more important than the number of leads. The goal is buyers.
Pay Attention to Existing Customers
While you focus on acquiring new customers, don't forget about the ones you already have. It's more expensive to gain new customers than it is to keep existing ones.
Build a positive experience for customers and you'll maintain their businesses. Use customer success metrics to count customers and track their activity. Make changes if you see a negative change in behavior.
Successful retention practices lead to positive reviews and word-of-mouth referrals. Build a community on social media, your website or an app. Make it easy for happy consumers to leave comments and reviews.
Returning customers help lower your CAC. They also sustain growth with positive referrals to their friends, relatives, and coworkers.
Customer retention is more than post-sales marketing. A good experience includes point-of-sale, communication, fulfillment, and follow-up.
The best ways to get return customers includes:
– Making each touchpoint memorable
– Having inventory that's ready to ship. Predictive analytics tools can help you optimize your inventory.
– Prompt delivery of a quality product
– A trained staff who can answer customer service questions
– Confirmation and shipping notices
– Reminding repeat customers you're there, but don't overwhelm them with too many messages
– Celebrating loyal customers with extra attention and perks
– Posting photos and videos on social media and your website. Give consumers a behind-the-scenes view of your company to connect on a personal level.
Customers return when you deliver a quality product.
Use Retargeting and Remarketing
Retargeting and remarketing help you reach people interested in your brand. Both strategies serve ads to consumers based on cookies. Retargeting serves online ads while remarketing often occurs via email.
A study showed over 58% of US shoppers abandon an online cart because they were browsing or not ready to buy. An effective remarketing campaign can convert them into customers. 
You can track all the visitors to your website, but that may not lead to more conversions. Instead, consider tracking scenarios for specific products, website pages, and social media channels. You can segment your visitors into lists based on the type of products they view.
When you retarget and remarket to consumers, provide a clear call-to-action. Grab their attention with compelling visuals and messages. Pace your ads so people don't feel like you're cyber-stalking them.
Embrace automated marketing efforts to lower CAC costs. Automation speeds up the sales process, which saves time, effort, and money. 
Make Every Customer Feel Special
Let every new customer know how much you value their business. When you ship a product, pay attention to details. If possible, present the product like a gift.
Make it easy for clients to reach you if they have questions, concerns, or feedback. Provide easy access via your website and social media channels. Assure them you appreciate and value their opinion.
When communicating online, personalize emails and ask for feedback. Ask every customer if they want to subscribe and receive updates. Send interesting emails on new products, services, and sales events.
Respond to every customer question and complaint. This is vital when the customer posts a question in public online. A prompt, professional response is the best way to lower customer acquisition costs.
Many consumers read responses to reviews. Your response is a meaningful way to please current customers and gain new ones.
Produce Quality Content
A common refrain in online marketing is "Content is King." It was a prediction made by Bill Gates in 1996. Gates believed the content was the future making money on the Internet.
Gate's prediction changed digital marketing.
Quality content generates leads online in an organic way that reduces CAC. Content with long-tail keywords can boost online traffic. It helps reach your target audience without spending money on ads.
Use your buyer personas to choose the best keywords for your audience. This strategy helps customers searching for your product to find your website.  More traffic equals brand awareness and conversions without extra spending.
Let's dig into some content strategies that reduce CAC for any business.
Organic and Paid Placement on Social Media
It's hard to find an online business without a social media presence. Social media lets you distribute content to over 3.5 billion users around the world.
Success takes more than sharing a link to a blog or posting an engaging video. Analyze your content's key performance indicators to learn what does or doesn't work.
Don't rely on paid ads or organic content alone. Combine them to produce to drive customers and conversions. This strategy works on all social media platforms.
User-Generated Content
User-generated campaigns on social media are more effective than traditional online ads. People value other people's opinions over an advertisement.
Use free shipping and rewards points to thank customers. It gives them an incentive to talk about your brand. Brands can offer freebies, discounts, and perks when someone generates content.
Launch a low-cost campaign to generate user-content. Offer a discount for the best post during a certain timeframe. Make sure followers use a specific hashtag for tracking.
That user-generated content can be:
– Selfie or Video Posted to Social Media
– Blog Post
– Guest Blog Posts
– Testimonials
Ask brand fans for permission to use their content in other mediums. Incorporate engaging posts into other areas of your campaign.
User-generated content is like word-of-mouth advertising. It builds an engaged community and drives traffic.
Email Marketing
Give visitors to your website a way to learn more via email. Signing up for an email newsletter is common. People who opt-in to email are potential customers.
Email is an effective way to distribute content to an interested audience. Even visitors who don't buy, become leads when they opt-in to receive an email.
Be smart when you send follow-up emails. People open personalized emails more often. Segment your email lists so the message matches the product the visitor viewed on your site.
Gather relevant information on the opt-in form. When you learn age, location, and interests, you can create messages that convert.
Email can do more than offer discounts. You can use it to create an informative series on how to use your product. Make it easy for recipients to share your content for more exposure.
Collaborate with other brands in your niche to cross-promote content. Cross-promoting reaches potential customers who don't know about you yet.
Another option is to build a rewards program. Give customers who share your email a way to earn points and discounts.
Include Video
Email isn't limited to words and pictures. Embed a video in your email for more click-throughs and conversions. Google ranks websites with video higher in search engine results.
It's easy to create a video using a smartphone, camera or webcam. Use the video in an email, then repurpose it for social media, your website, and YouTube. Build content you can post on all your channels to lower CAC.
Ready to Lower Your Acquisition Costs?
Acquisition costs are a vital metric for every business. You'll have the lowest CAC when you use efficient marketing strategies.
Contact Five Channels for a free consultation. We can help develop a strategy to reduce your conversion costs and increase sales.
Owner and Chief Marketing Officer, Jason Hall, and his team specialize in creating brand awareness / traffic and lead generation / marketing funnel and conversion optimization, while utilizing the appropriate marketing channels available within your industry. With diverse clients throughout the world, Jason's team is well connected within many industries to assist with your marketing strategies. With no long term contracts and various levels of service, Jason's team will increase the quality of your online traffic, leads, and sales.
Free Website Audit Tool
See how well optimized a web page, landing page, or blog post is for an exact keyword or phrase
About the author...
Located in the heart of the Emerald Coast - Destin, FL, founder and Chief Marketing Officer, Jason Hall, and his team specialize in creating brand awareness / traffic and lead generation / marketing funnel and conversion optimization / and PR campaigns, while utilizing the appropriate marketing channels available within your industry.
With diverse clients throughout the world, Jason's team is well connected within many industries to assist with your marketing strategies. With no long term contracts and various levels of service, Jason's team will increase the quality of your online traffic, leads, and sales.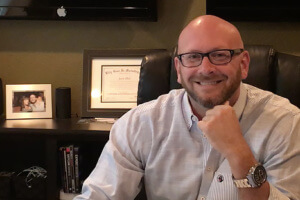 Request a digital marketing strategy session today and we'll show you what you've been missing!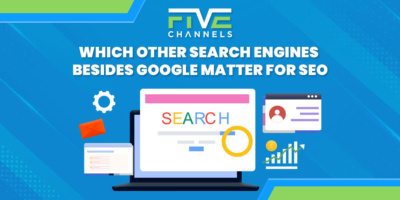 Are you struggling to improve your online presence and boost your website's SEO? Google is the most popular, but optimizing…