How do you know whether your business is growing or on a downward trend? You have to look at the numbers. You have to measure your data. Most importantly, you have to use data that matters.
If you don't, you'll feel uncertain of what you're doing right or if customers are satisfied with the service you provide.
To break down the type of data you need, you must figure out two things, what objective or key result are you trying to hit, and what metrics reflect those objectives?
If you own a website that offers an "x" service, is your goal to retain current memberships, or generate leads before the end of the year? Let's say you want to generate more leads because your membership numbers are looking stagnant.
When you figure out your business objective, it's time to choose a customer success metric that makes the most sense for your business. Let's break each one down.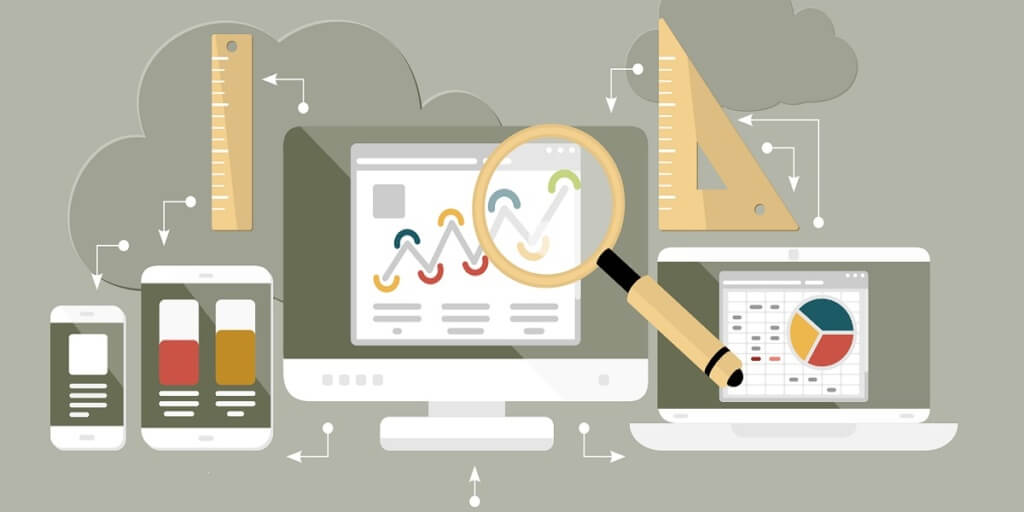 Types of Customer Success Metrics for Your Business
Unlike old school success tactics that only focused on keeping customers happy, current customer success metrics intend to develop, maintain, and forge relationships with customers all at the same time.
Average Revenue per Account (ARPA)
This metric is the average amount of revenue per customer or revenue generated per account. It's measured in a defined period and is useful for the analysis of revenue generation and for businesses that want to expose trends in account expansion.
ARPA is calculated by dividing your monthly recurring revenue by the total number of accounts. In other words, AARPA (per month) = Monthly recurring revenue (MRR) / Total Number of Customers.
Qualitative Customer Feedback
What are people saying about your service? What do they like about your company? These questions answer overall customer feedback and are used to gain an understanding of opinions and motivations. With an increase in a customer-centric culture, people need to feel like they have a voice. Allowing them that opportunity is an excellent way for you to build long-lasting relationships. 
One of the simplest ways to collect this type of data is to send out a survey. You can come up with questions that determine how they feel about your customer support service, and how they feel about the company as a whole. Another way to gain even more insights into customer opinions is through your social media channels.
Customer Lifetime Value
CLV tracks how valuable a customer is to a company over the whole period of their relationship. In other words, CLV measures customer value with unlimited time, and helps you understand a reasonable cost per acquisition. CLV can be an essential metric for businesses that want to focus on keeping existing customers, but also want to get new ones.
First, you must identify the touchpoints where the customer creates value. Second, you integrate records to develop the customer journey, followed by revenue measurements at each touchpoint. Lastly, you add all the measured touchpoints over the lifetime of that customer.
The formula for measuring CLV look like this:
Customer revenue – the cost of acquiring and serving the customer = CLV
Functions can also be added to this formula to reflect multiple purchases, behavior patterns, and engagement to predict CLV.
Don't get discouraged by all the calculations. You must be mindful of the value that a customer brings to your business over some time. When you understand the customer experience and can measure the feedback at all touchpoints, you'll start to understand the critical driver of CLV.
Customer Retention
Like CLV, customer retention focuses on finding out the percentage of customers you keep concerning the number you had at the start of a period. This doesn't count new customer. For example, you're about to close your report for the first quarter, and you want to find out the number of customers remaining at the end of the period without counting the number of new customers acquired.
Let's break down the three pieces of information you need to measure customer retention:
1. Number of the customer at the end of a period (E)
2. Number of new customers acquired during that period (N)
3. Number of customers at the start of that period (S)
The formula for measuring customer retention will look like this:
Customer Retention Rate = ((E-N)/S)*100
There's a lot of value in this simple formula. Once you have your rate, you can have a better picture of what strategies to use to make up for every customer you lose, on top of finding new customers to grow your base. Ideally, you want your CRR to reach 100%. This means that in a perfect world, you never lose a customer. However, since that's quite improbable, you could aim for 90%, or at the very least an 80% customer retention rate. The rate will vary depending on the business, so it's important to track a realistic rate and try to improve it every month.
Net Promoter Score
This metric evaluates how someone feels towards the brand and the product your offering. It measures customer satisfaction. If someone is happy with your brand or product, there's no doubt they'll likely return to your business. The benefit of an NPS is that it provides quantitative and qualitative data about customers. It asks them to rate their experience on a numeric scale and give an explanation for their score.
Measuring an NPS is easy. After accessing a form tool that generates a rating scale response, you can customize the questions using the format, "On a scale of 1 to 10, how likely are you to…"
Customer Churn Rate
Churn rate is defined as the percentage of customers that stop a business relationship with a brand. In other words, the churn rate is a metric that calculates the number of customers who abandon a product or service over a given period of time.
This metric can be calculated in the following way:
number of churned customers/ total number of customers
The number of churned customers represents how many people leave your service over the period; out of the total number of customers you have during the period. This calculation can be hard to understand if you don't figure out how to define those two numbers.
If you offer a subscription as part of a service, keep in mind that when a customer cancels their subscription, they haven't churned yet. If they've canceled, you still have a chance to win them back before their subscription ends. One way to do that can be through clever marketing tactics and highly effective email campaigns.
First Contact Resolution Rate
Businesses use the first contact resolution rate (FCR) to measure the percentage of customer inquiries that are resolved by a customer support agent or representative in a single conversation. Examples of this type of data include the total amount of single chat or phone conversations that are resolved in the span of one reply. Another example of the rate is the total number of calls resolved correctly on the first attempt divided by the number of first calls.
As artificial intelligence takes center stage in the field of customer support, the key points to measure FRC has broadened. What once involved a representative's interaction with a client has, in some cases, shifted to immediate resolutions.
To use this metric, you must determine if it will be technical, specific, easy to understand, or a combination of the three. Other things to consider are your criteria. Answer yourself questions like, Does FCR only apply to live contact who call your business? Does a callback include called reconnected via chat or email? Does FCR include calls abandoned in the waiting queue, etc.?
Once you pick a definition and list the criteria that make the most sense for your company, its time to choose a measure. The most important FCR measure will always be the customer's perception of whether their issue was resolved on the first attempt. How do you collect the data? You can conduct
– Post-call surveys
– Email Follow-Up Survey
– Have a representative ask the caller after the call
Some questions to ask include:
– "Have I resolved your issue?"
– "Is there anything else I can help you with?"
– "Have you called about the issue before?"
Once you run your FCR analysis, you can think about ways to improve the process, and open a conversation with your team about future data collection and inclusion of criteria. The process will become easier and help you met the needs of your business.
Monthly Recurring Revenue
If you want to know how much your number of costumers, or their spending, have grown since working with your business, you should turn to MRR. This metric shows the amount of money that your clientele is spending on your products or services each given month.
Plus, if you want to stretch your analysis, you can compare the MRR value over time to determine if your products or services are succeeding with the clientele.
MRR is helpful for Software-as-a-Service (SaaS) businesses that rely heavily on a subscription model. Want to stretch the value even more? You can try to calculate your expansion MRR, which shows you how much additional revenue you generate from non-subscribed customers. 
The MRR calculation is simple. All you need to do is multiply your X amount of active costumers by your average revenue per user. The result? The amount of money you generate each month.
To calculate expansion MRR, add up all the revenue generated from non-subscribed customers (e.g., loyalty programs, cross-sells), then add on purchases made by customers on a one-off basis.
The result you get from this calculation is the spending amount of premium offer customers.
Putting the Metrics Together
Customer success metrics are essential to track. All businesses know that increased engagement is linked to increased profitability.
The customer value is so significant that many successful companies ranging from big to small are focusing on a new metric known as "return on experience" (ROX).  
The metric, which looks deeply into customer experiences, can help brands understand earnings on investments directly related to how people interact with your brand.
It's doesn't matter how small your business might be, or what it sells, or what it offers as a service. According to John Maxwell, PwC's Global Consumer Markets leader, service will always top everything else you offer.
"Delivering a superior experience will always be what makes you a winner." That improved experience can be the result of a finely tuned metrics analysis done right.
In the end, no matter the business, customer success metrics must be the most important metric to master. Increasing your customer retention rates by only 5% can increase your revenue between 25% and as high as 95%. 
Before you can begin to use any metric to measure success, you must put your brand out there. Learn more about Facebook ads for your business here.
Bottom Line
Are you're looking for more customer success metrics and marketing tips to give you an advantage? Discover insights into acquisition and retention and how to master both without putting your company's finances on the line.
Owner and Chief Marketing Officer, Jason Hall, and his team specialize in creating brand awareness / traffic and lead generation / marketing funnel and conversion optimization, while utilizing the appropriate marketing channels available within your industry. With diverse clients throughout the world, Jason's team is well connected within many industries to assist with your marketing strategies. With no long term contracts and various levels of service, Jason's team will increase the quality of your online traffic, leads, and sales.
Free Website Audit Tool
See how well optimized a web page, landing page, or blog post is for an exact keyword or phrase
About the author...
Located in the heart of the Emerald Coast - Destin, FL, founder and Chief Marketing Officer, Jason Hall, and his team specialize in creating brand awareness / traffic and lead generation / marketing funnel and conversion optimization / and PR campaigns, while utilizing the appropriate marketing channels available within your industry.
With diverse clients throughout the world, Jason's team is well connected within many industries to assist with your marketing strategies. With no long term contracts and various levels of service, Jason's team will increase the quality of your online traffic, leads, and sales.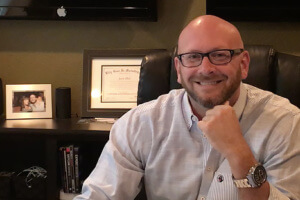 Request a digital marketing strategy session today and we'll show you what you've been missing!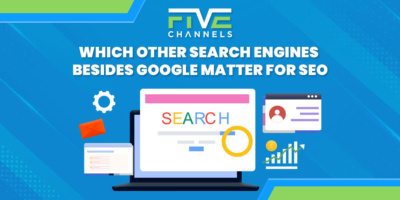 Are you struggling to improve your online presence and boost your website's SEO? Google is the most popular, but optimizing…