Coming up with fresh new content marketing ideas can become exhausting.
Today, marketers rely on online content marketing. Content marketing is about creating distinctive content to attract viewers and customers. Without it, boosting your brand awareness and attracting customers is nearly impossible.
However, every content creator faces one dilemma…running out of fresh ideas. While frustrating, running out of ideas is perfectly normal. In fact, it can help you create better ideas.
Creating unique online content marketing ideas is the perfect opportunity to revisit your brand's purpose, mission, and target audience. You'll learn what your competitors are doing, and how you can differentiate your business from everyone else in your industry.
Are you ready to start creating unique online marketing content? Then check out these nine creative ideas.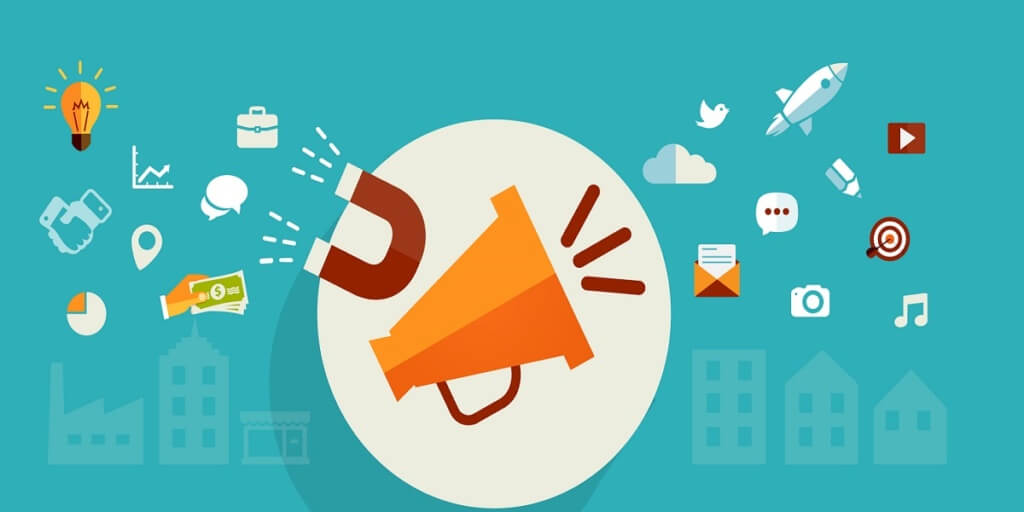 1. Your Target Audience
As a content marketer, you already know that creating content that engages everyone is almost impossible. For best results, you usually want to find a target audience and do your best to create content that they will find engaging.
This is just as true when you run into a creative dry spell. Revisiting your target audience's interests, behaviors, and demographics will help you get re-inspired. By getting to know your target audience, you'll learn what they desire, what problems they face, and how you can help them solve their problems.
Even if you researched your target audience a few years before, your insights might be old. Humans make up your audience and their interests, tastes, and pain points are always changing. This calls for a little extra work to stay on top of who your target audience is.
You'll need to create a buyer persona with the right information:
– Demographics give you an idea of who your person is; this includes their age, location, lifestyle, gender, and more.
– Goals and desires are what your customers want to learn, achieve, or know; these goals should relate to your industry.
– Usage and behavior are where you can learn about your customers' actions, interests, how they get information, the brands they like and why; this should also relate to your industry.
– Pain points are the challenges or problems your audience faces that prevent them from accomplishing their goals.
– The customer journey is the breakdown of how they select and purchase certain products.
Together, these elements create a persona, a fictional person you use as a reference for your target audience. With that, you can start crafting content and strategies that will resonate with your audience.
Here's a deeper look into the creative possibilities.
2. Online Content Marketing with Blogging
Don't underestimate the power of blogging. Blog posts are great at grabbing your audience's attention and providing them with helpful and useful information. Both current and prospective customers can benefit from the bits of information you share in your blogs.
Blogs are also the place to improve SEO (search engine optimization) with keywords. Your website will rank higher in search results making it easier to find. You'll get more customers and visitors without having to do any back-breaking work.
The power of blogging doesn't end there though. You can incorporate your blogs into your social media and email marketing campaigns.
Go beyond your blog with guest blogging. Guest blogging can enhance your company's brand awareness by writing for other companies your business is close to. You can offer to write for smaller companies that influence your target audience or who already work with your business.
Blogs are a powerful tool in any online content marketing strategy.
3. Marketing with Social Media
Social media marketing is a wild world. It's a great place to get your brand out there at an affordable (sometimes free) price. Social sharing can help with lead generation and search ranking.
While there are many great platforms out there, they are constantly evolving. New platforms are sprouting up diversifying the playing field. Rather than create content for every single platform you can find, stick to 2 or 3 that the majority of your target audience uses.
One very popular platform brands are turning to is Instagram for marketing. Its focus on imagery makes it the perfect place to share visually stimulating images for your online content marketing.
Try partnering with influencers and/or fans to do a photo challenge campaign. Create a hashtag that can direct followers to your Instagram page and boost your brand awareness.
Other unique online content marketing ideas with social media include quizzes and videos. Try a "through the eyes of an employee" series that shows your audience a little about what life is like inside your business.
Social media is a great place to feature what your customers are saying about your business. A similar option is sharing your customers' and audience's photos, with credit and permission, on your social media platforms. We'll dive into this more in just a moment.
You can also raise awareness about issues within your industry. One company raised awareness about body image issues.
They worked with graphic designers from around the world to edit photos of what beauty standards are like in their country. This campaign received so much attention, celebrities endorsed it and it made national news.
Involving your audience on social media makes them feel valued as customers and helps promote your brand.
4. Get Creative with Credibility
This goes hand-in-hand with many of the social media ideas mentioned above. Credibility is what gets your audience to believe in your values and visions. It's a way of using customers' stories to show how your product or service is helping others.
You can use credibility in a social media campaign, your website testimonials, and email marketing. Sharing what your customers have to say about your business builds a sense of trust. Potential customers will become more interested in your products and services if others have positive things to say about your company.
That's just the tip of the iceberg though.
Credibility is a great way to show the process and the technology used behind your products or services. Showing what's behind-the-scenes in your business is another way of building trust between you and your target audience.
For example, a business that specializes in handcrafted products, like furniture, could share images and videos of the creation process. On the other hand, the same business could share tips on how they care for their products.
Try opening up with your audience and share some inner workings of your business. You'll build trust and convince your target audience that your brand sticks to its values and vision.
5. Don't Forget About Your Mission and Vision
Speaking about vision, what are your company's mission and vision? Have you incorporated any of these ideas in previous marketing campaigns?
Start with your company's mission statement. Mission statements should provide purpose, unification, and company culture in a business. It's the overarching goal of the brand to help people.
The company's vision is what the company wants to be and how it wants others to perceive it. A vision should help shape your marketing campaigns and content.
Both your mission statement and vision can guide your online content marketing strategy. Focus your content strategy on why and how you can help your existing and prospective customers.
You'll create a content strategy that is meaningful and shows how your business stands apart from the rest.
6. Online Content Marketing with Differentiation
Before you start to differentiate yourself, you need to do a little market research on your competition. Take note of who their target audience is and how they are marketing themselves to this audience.
Knowing what your company's competition is doing can give you an idea of what direction to take.
As you strategize, revisit what areas of your business are unique to others.
One brand that did this successfully is the furniture store IKEA. They differentiated themselves from other furniture stores by focusing on DIY furniture.
Once you identify what makes your business truly unique, you can create a fun content marketing strategy that plays off of it. IKEA, for example, played up their DIY position with a "Cook This Page" campaign.
In the campaign, IKEA printed recipes on parchment paper with food-safe ink. The final design looked like their DIY furniture instruction manuals. It was a fun way to engage their audience while boosting their brand.
Find what makes your business unique and play it up in a marketing campaign. If done well, it will make your next campaign exciting, fun, and memorable to your audience.
7. Marketing Your Brand with Purpose
You could have the best products and services on the market, but without a purpose, you'll struggle to find and retain customers.
Why? Consumers are looking beyond a company's products and services. They're looking at the impact a company, or brand is making in the community, country, and world. This is where purpose plays an important role.
Your customers and target audience want to support a brand that they can connect with. Showing your audience that you're more than just products and services makes your brand easier to connect with. It also shows your brand has a greater purpose than just making a profit.
What's your brand's purpose? If you don't have an answer, then you should check out your company's mission, values, and visions. From there you can draw a brand purpose.
Your brand purpose is a content marketing gold mine. It's your opportunity to showcase what your brand stands for and why.
However, you need to use it strategically to make a positive impact. You also don't want to overwhelm your audience with too much brand purpose. How you present it to a first-time customer should be different from that of a returning customer.
You should incorporate purpose in every part of the customer journey. You can use it in every part of your online content marketing strategy like social media posts, e-newsletters, and your company's website.
In your next marketing campaign, try using your brand purpose to promote awareness and drive change. It's a great way to market your brand as well as something larger than yourself.
8. Add Personality to Online Content Marketing
Brand purpose and mission statements are fantastic places to find inspiration, but what about adding a little fun?
If your company were a person, how would you describe its personality? Personality is what makes a brand fun, quirky, simple, and relatable. Think of brand personality as the human characteristics that make up your brand.
To find your personality, you'll need to know who your target audience is, what they like, and how they behave. You want a create a personality that they can relate to.
A few popular tried-and-true personalities include:
– Excitement for a carefree youthful and humorous feeling
– Sincerity brings a feeling of kindness, thoughtfulness, and values
– Competence offers feelings of accomplishment, influence, and leadership
– Sophistication has characteristics of elegance, and prestigious
– Ruggedness gives a sense of the outdoors, athletics, and a capable, strong, rugged feeling
Do most of your company competitors have a particular personality? Try spicing it up by playing with a different personality. Have fun creating meaningful and engaging content by playing with brand personality.
9. Take Advantage of Visual Content
An important part of your online content marketing campaign is visual content. Imagery, font, and color play an important role in engaging with your audience.
Visual imagery is more engaging than text and facts alone. However, your imagery should go beyond social media. Incorporating images in email campaigns, blog posts, and newsletters can lead to more views and brand awareness.
Visual content can include product images, infographics, or a place to showcase your personality, but don't limit yourself to only static images. Video and music are two ways to enhance the audience's experience.
As you design visual content, include the elements and principles of design to make your visuals aesthetically pleasing.
It's Time to Make Your Marketing Strategy Unique
With these nine unique online content marketing strategies, you're sure to create your most impressive content yet. Your SEO will soar, your audience will grow, and more people will convert into loyal customers. A creative content marketing strategy will set you apart from everyone else in your industry.
Do you want to learn more? Let's get in touch to start driving leads and maximize your revenue.
Owner and Chief Marketing Officer, Jason Hall, and his team specialize in creating brand awareness / traffic and lead generation / marketing funnel and conversion optimization, while utilizing the appropriate marketing channels available within your industry. With diverse clients throughout the world, Jason's team is well connected within many industries to assist with your marketing strategies. With no long term contracts and various levels of service, Jason's team will increase the quality of your online traffic, leads, and sales.
Free Website Audit Tool
See how well optimized a web page, landing page, or blog post is for an exact keyword or phrase
About the author...
Located in the heart of the Emerald Coast - Destin, FL, founder and Chief Marketing Officer, Jason Hall, and his team specialize in creating brand awareness / traffic and lead generation / marketing funnel and conversion optimization / and PR campaigns, while utilizing the appropriate marketing channels available within your industry.
With diverse clients throughout the world, Jason's team is well connected within many industries to assist with your marketing strategies. With no long term contracts and various levels of service, Jason's team will increase the quality of your online traffic, leads, and sales.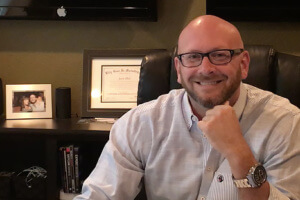 Request a digital marketing strategy session today and we'll show you what you've been missing!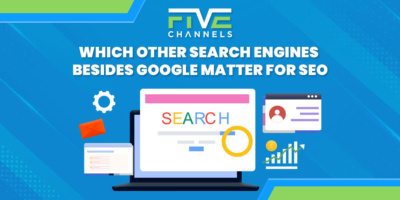 Are you struggling to improve your online presence and boost your website's SEO? Google is the most popular, but optimizing…