There are 300 million monthly active users on Quora. What business wouldn't want this kind of exposure?
If you're interested in taking advantage of Quora and its vast collection of users, you're in luck. Here are some of the best Quora marketing strategies that are bound to grow your business and get your site more traffic.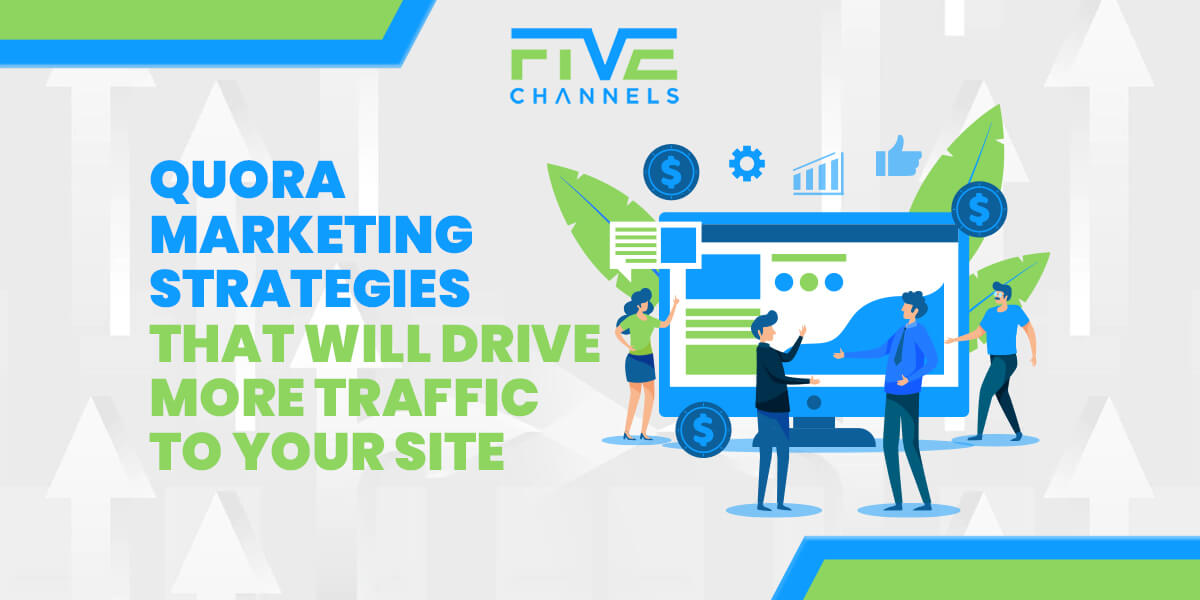 Focus on Your Topics
Many people who try to make it big on Quora end up trying too hard. They venture into topics that they probably shouldn't be writing about in the first place.
If you're an expert on fitness, you shouldn't try your hand at finance. Besides, linking your article on "The Best Workouts in 2020" doesn't make sense when someone is asking about how to do their taxes.
Find your niche and stick to it.
Quora is optimized for every single topic. The site has endless content for every creator out there. When you're answering one question, there are several others that will come up on the side that relates to the one you're answering.
You should definitely take advantage of the continuity in the subject to keep the readers interested in clicking on your links.
To make this easier, Quora allows its visitors to choose their own topics and follow them. You should make sure to utilize this feature and show your expertise.
Make Your Profile Juicy (and Fun!)
Don't skimp on your profile. This is what proves you to be an authority in whatever topic(s) you're choosing to focus on.
You should be sure to use powerful words in your bio and descriptions. Are you a mentor, a speaker, or a CEO?
You should make sure to put all of the best parts of yourself into your profile.
Be sure to link your projects, whether professional or personal. If you have a website, link it. If you have a blog, link it.
Put up a fantastic picture of yourself and don't forget to highlight how human you are. This may seem a little weird, but you should definitely be sure to use humor and show your personality. Keep in mind that this profile represents who you are and what you do.
Your profile also showcases those topics we were talking about earlier. Be sure that these topics are represented throughout your profile.
This is the space to prove to everyone that you are an expert in your topic(s), and they should be listening to you. You can gain followers and viewers this way as well.
Find the Best Questions
It's not enough just to have the right topic or even to have a glorious profile page. You need to target the right questions.
The right questions are simply the questions that you can (1) answer and (2) generate traffic from.
Let's discuss those questions you can answer. If you're a marketing expert who doesn't know anything about mitosis, you shouldn't be answering questions on mitosis.
Trying to answer these questions will either make you look stupid or take forever to answer in the long run. Plus, I doubt that a marketing expert will have any viable links from their platform to connect to that question.
However, you can't just go out and answer every single question pertaining to your topic.
When you're looking for questions to answer, you should make sure to look at how many people are interested in that question. If there are two people on this question, and a million on another very similar question, you should probably go for the second question.
This amount of exposure is what will lead to more traffic to your site and other links you provide. However, you could also redirect the question with two followers to the question with a million. This way, you can answer both and generate traffic from both if you really want to reach those two people.
Add Personality
Now that you've moved on from creating your profile and choosing your posts, you should think about your answers themselves. They shouldn't be stale and boring.
You want people to want to read your answers and click on links. Therefore, you should try to at least be somewhat entertaining.
Try adding images or graphics. Tell jokes and make silly comments. People want to know that the expert on information technology isn't a computer himself.
Not adding this dash of personality might be what draws people away from your posts instead of towards them. This can cost you a massive number of views to your blog links.
Sucking away your personality could even put your relationships with your current followers in trouble.
When you're on Quora, you're not in a boardroom meeting. Have fun and make people wantto engage with your content. Make them want to get to know you.
Get Personal
If you're not sure how to show your personality, start with sharing personal stories or other anecdotes about yourself. You don't have to share your address, but you may want to share stories from when you were younger or stories from last week if they're relevant.
As is true with most client and customer relations, they will be more likely to buy from you or take your advice if they know more about you. If you give a robotic answer every time, you'll most likely lose their interest forever.
If you have a hard time getting personal in public situations like these, just pretend that you're writing in a journal. Again, we're not asking you to share your deepest darkest secrets, but you're bound to be more casual if you aren't thinking about all the strangers who may read your responses.
Whether you choose to take us up on this advice or not, you should note that Quora is a personal platform. Many of their users note personal situations or ask personal questions. It is not a bad idea to take advantage of the more personal platform and project yourself as a smart and funny guy.
Stand Out
You don't want your response to be like everyone else's response. The point is to get all of these people to read your response and love it.
Use bold text and italicized text to make important points and emphasize them. This is especially useful for long answers that might be difficult to read. Quora is a majority reading platform, but people don't want to have to be stuck reading the same response for several minutes.
Break up your text as well. Don't make people read chunky paragraphs that never end. Instead, break up the text and make sure that it is all easy to read.
Use metaphors and similes to make the text readable. Making your emotions and other thoughts easier to come by will do more to make you human (like we discussed before) and seem more relatable.
Express yourself with your words. People that are reading your answers should be captivated. Treat your answer like it's going on your website.
Make the answer real, captivating, and amazing to read. Don't leave readers wondering why they stopped to read your text in the first place. More engaging text gets more readers to your site.
Reel Them In
Once you have people reading your answers and seeing your text, you should make sure to go back and answer your own comment.
If you see that one of the comments you've left is bringing a lot more traffic to your site, you should go back to where you linked that site and make sure to bring people to more of your creations.
For example, you may want to link a blog post or an entire section of your site if you find that people are enjoying the topic that you wrote about. If everyone is enjoying your "10 Financial Tips After Retirement" post, you may want to go back and offer your "5 Tips for Saving Money for Retirement."
Just make sure that anything that you're adding or recommending aligns with the original content that you were talking about in the post. You don't want to add content that seems like clickbait.
Think of reeling them in as a way to give them more resources rather than to simply gain more traffic to your site. Think about them, not about your site traffic.
Know Your Keywords
As with any platform, you have to think about search engine optimization. When people are searching for topics, questions, or keywords on Quora, they are using Quora's search engine.
If you want to be more prominent on the platform, you should come to understand what the most popular and most visited pages are. You should also understand how people search on the platform.
As an expert, you should have a few keywords in mind that you want to aim towards. These keywords should obviously go along with the topic and questions that we discussed earlier. It would not make sense to try to include the keyword asparagus when you want to discuss money.
Don't try to mismatch keywords and questions.
Be sure to pick popular keywords that aren't too specific. You want to make sure that the keyword is broad enough to be searched but specific enough to have generated questions.
You should be sure to think of some keywords before continuing on.
Use Your Keywords
Once you've identified what keywords you want, you should look towards actually putting these keywords to use.
The easiest way to do this is by inputting keywords into Quora's search bar and seeing what pops up. This lets you know what questions are appearing most often for the keywords that you're entering.
These questions should be the questions that you're looking to answer first. They have the most traffic and they are still searched often for the keyword you entered.
These keywords are important for streamlining your specific target questions and topics. Even if you're a finance expert, you may want to focus on retirement or college. Keywords are like tiny little subgroups within your preferred topic.
Get Featured
Once you've had enough good content on Quora, you could get noticed. There are people who scour Quora's forums looking for good posts. Even Quora itself recognizes those experts who post often and well.
Getting featured will only generate even more traffic to your site. This is why quality posts are so important. It's like a little extra boost to the attention that your link will get.
If you're asked to be featured in an article or a post, you should take the opportunity to show your work. They should link your profile and give you the extra boost that your profile needs.
These featuring opportunities are good for your profile, and good for your professional life. If you're a professional who provides services, these features which sometimes appear in big magazines or other organizations' posts can push you far in the industry.
You may find yourself having interviews or other more luxurious things to show off your expertise. This is where we will warn you more and more not to be fake.
Don't write about what you don't know about and don't write what is not true. You need to be sure that everything that you're putting out there is authentic because it will catch up with you if it's not.
Put Your Quora Marketing Strategies to Use
After learning all of this about Quora and its platform, you should be putting these Quora marketing strategies to use for your website. Be sure to link posts, videos, and other platforms that you deem relevant to the posts that you're answering.
Remember that you shouldn't come across as desperate or dumb. Talk about what you know about and be sure to focus your efforts where they're useful. Sounding dumb will not get you clicks. 
Also, don't make your posts sound like blatant advertisements. This doesn't do anything for you. You should link them nonchalantly or offer them as an extra resource. In no way should you push your links.
To check your digital marketing skills, feel free to reach out to us.
Owner and Chief Marketing Officer, Jason Hall, and his team specialize in creating brand awareness / traffic and lead generation / marketing funnel and conversion optimization, while utilizing the appropriate marketing channels available within your industry. With diverse clients throughout the world, Jason's team is well connected within many industries to assist with your marketing strategies. With no long term contracts and various levels of service, Jason's team will increase the quality of your online traffic, leads, and sales.
Free Website Audit Tool
See how well optimized a web page, landing page, or blog post is for an exact keyword or phrase
About the author...
Located in the heart of the Emerald Coast - Destin, FL, founder and Chief Marketing Officer, Jason Hall, and his team specialize in creating brand awareness / traffic and lead generation / marketing funnel and conversion optimization / and PR campaigns, while utilizing the appropriate marketing channels available within your industry.
With diverse clients throughout the world, Jason's team is well connected within many industries to assist with your marketing strategies. With no long term contracts and various levels of service, Jason's team will increase the quality of your online traffic, leads, and sales.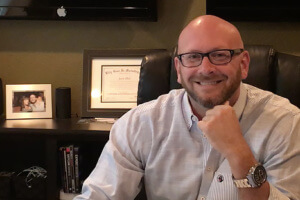 Request a digital marketing strategy session today and we'll show you what you've been missing!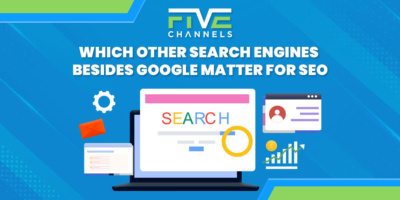 Are you struggling to improve your online presence and boost your website's SEO? Google is the most popular, but optimizing…