Did you know that a customer comes across an average of 5,000 marketing messages every given day? On top of that, studies have shown that of all those messages, the customer may remember four of the companies they saw.
In the overwhelming cacophony, your brand needs to find ways to differentiate itself from the competition. One means through which you can gain a customer's attention is by developing a relationship with clients. That way you make them more engaged in your offering.
Engagement marketing is the avenue through which you take your clients beyond just selling them on your product or service. Here is an in-depth guide to help you understand customer engagement, and how you can harness it to grow your business.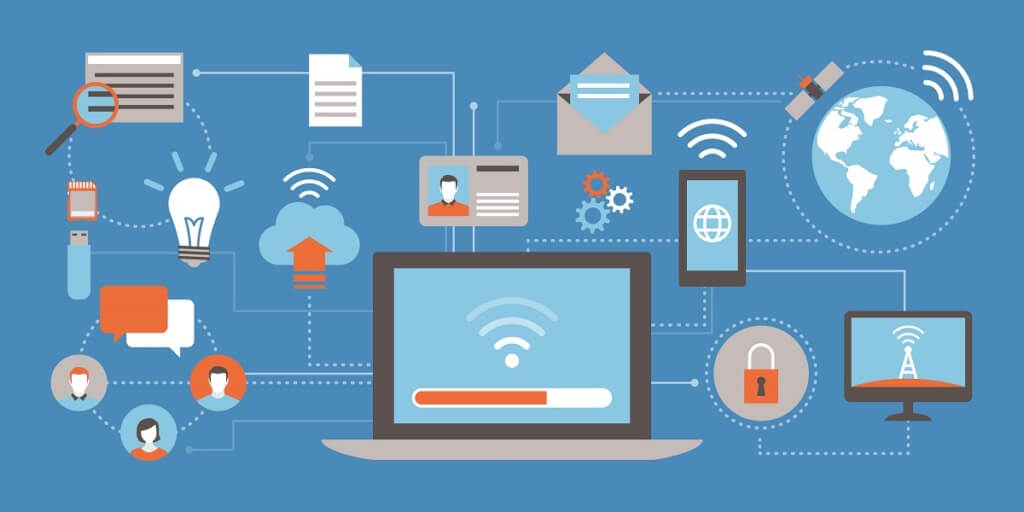 Understanding Customer Engagement
To understand the concept of marketing around engagement, you must know the role of customer engagement.
Customer engagement is one of those terms that has several schools of thought when it comes to grasping its definition. However, at the core of each point of view lies some common traits.
These traits point to customer engagement being all about the client's interactions with your business. Thus, customer engagement can be seen as the level of business-focused interactions clients opt to take part in.
When companies take on customer engagement, it moves from the initial interaction, all the way to the moment the buyer makes a purchase. To interact with customers, you utilize the channels they are using, such as social media, email, websites, etc.
Why Customer Engagement Matters to You
The ultimate goal of customer engagement is to offer more value to your clients beyond your product or service offering. As you ponder the most important marketing tactics to use around engagement, you have to keep this end goal in mind.
Every business has three categories of customers it must contend with.
There are fully engaged customers who are your brand ambassadors, going out of their way to get your products and services. Indifferent customers are those who are neutral to your offering. Actively disengaged clients are those who are ready to switch and are brand detractors.
As a business, your task is always to grow the number of fully engaged customers. Such clients tend to be more profitable during economic booms. When the market hits a slump, it is your fully engaged customers that will keep your sales up.
If you only rely on memorable customer experience and a high-quality product, you won't retain fully engaged customers. Once you deliver both of these fronts, you need to keep reminding your clients of your brand. Doing that consistently then develops the level of loyalty you desire.
Ongoing customer engagement is the tool you use to develop a constant rapport with your customers. Over time, well-executed customer engagement drives your customers to feel they are a part of your brand.
That emotional attachment is what births full engagement, which translates to a 23 percent premium when it comes to wallet share.
What is Engagement Marketing?
With a better understanding of customer engagement and why it matters, you can perceive the need to market around it. However, what exactly does this mean?
Marketing around customer engagement is a strategy you use to offer personalized and timely messages to your clients.
It is up to you, the brand, to make deliberate attempts to encourage and empower a customer's voluntary interaction with your brand's story. It is also up to you to set systems that continually measure the effectiveness of your customer engagement strategies.
Examples of Marketing Around Customer Engagement
The best way to appreciate marketing around customer engagement, and its role in your success, is to look at some examples that drove results.
1. Coca-Cola's #ShareACoke
In 2014, Coca-Cola decided to roll out a marketing campaign where personalization was highly emphasized.
The #ShareACoke campaign sought to remove the firm's famous logo on its 20-ounce bottles. In its place, the company put the most common 250 names in the United States.
Whenever a customer went to purchase a bottle, they saw their name on it, and that made them feel a part of the story.
To drive the personalization even further, the firm rolled out an initiative where customers could personalize their cans. If you did not find a bottle with your name, you could simply get yours put on the can as well.
In the end, consumers of the brand's products related more with it and, in turn, talked about it with others in their circles.
2. Starbucks
Being in the enviable position of a market leader can sound like you have it all figured out, but that's not always the case.
For Starbucks, the challenge of retaining loyal customers led to them into customer engagement.
To give their loyal customers a new level of personalization, the firm launched the Starbucks Reserve Roastery and Tasting Room. Here, customers could watch coffee being brewed afresh, talk with coffee specialists, and experiment with a variety of rare coffees.
For Starbucks customers, this was an experience with several valuable aspects rolled into one. They got to become part of Starbucks' journey. Additionally, they got to take a peek at how their favorite coffee brand develops its products, which only inspired more loyalty.
Such a level of personalization from customers who already love your brand engenders further loyalty. They get to develop a deeper appreciation for those aspects of your business they were unaware of, which then motivates them to be even more vocal about your business.
3. Gravity Payments
An essential point about customer engagement is that it can come through other initiatives. In such instances, you must be quick to connect the dots and use the unexpected marketing goodwill to drive customer engagement.
When the CEO of Gravity Payments, Dan Price, heard about the difficulties his staff was having making ends meet, he made an unusual decision. He opted to pay each staff member a minimum of $70,000 per year.
His decision was purely targeted at improving the morale of his employees to grow their productivity. However, unbeknownst to him, it would have a significant impact on the firm's customer engagement.
Once the news became public, the monthly leads for the firm grew from 30 inquiries to 2,000. Their profits increased by 100% while their customer retention rate rose from 91% to 95%.
Such outcomes point to the link between employee satisfaction and how engaged your customers are.
When your team enjoys the work they do, and are comfortable working for you, they treat the customers better. Ultimately, your clients become more engaged due to the higher level of service they receive.
How Marketing Around Customer Engagement Differs from Other Forms of Marketing
When you market around customer engagement, you primarily focus on developing ongoing rapport with your customers. That is in stark contrast to the other forms of marketing that are transaction-driven.
Here are some differences you should note if you are to mine value from customer engagement.
1. Objectives
Transactional marketing initiatives have the singular focus of inducing a sale based on the value of the products and services you offer.
Thus, all your efforts are geared towards establishing and maintaining a successful transactional history with customers.
When you market around customer engagement, you are looking to offer more value beyond pointing customers to your products and services. You want to encourage clients to take part in your brand's story.
2. Customer Value
Customer engagement calls for a different way of distilling how your customer delivers value to you. Clients often offer value by making contributions to your marketing strategy using their resources.
Some of these customer-owned resources include their ability to persuade others, their creativity, knowledge stores, and their networks.
When a customer uses their powers of persuasion for your benefit, it carries more weight over the person they are interacting with. Pair that with what the customer knows about your brand over time (knowledge store), and you can see how potent this can be at driving long-term sales.
On the other hand, transactional marketing lacks such potency. The only way a customer can add value to your brand is by making a purchase and sustaining such purchases over the long term.
3. Information Flow
Transactional marketing depends on one-way communication to pass the message across, i.e. from the firm to the customer.
With marketing aimed at promoting customer engagement, the structure of information flow is different. You communicate with the customers, who then communicate with other potential clients.
That builds a network of communication among your clients and, at the same time, between you and them.
4. The Customer's Control During Value Creation
Perhaps one of the most glaring differences can be seen when you consider the degree of control a customer can have over the value creation process.
Transactional marketing offers no opportunity for a customer to contribute to the value-creation process. Instead, the client is a recipient of your marketing initiative.
Marketing that has a bias towards engagement helps customers develop a substantial degree of control.
For example, in the earlier Starbucks example, a consumer has room to share with the product development team on what they think makes for good coffee. Such feedback plays a part in what goes into the product pipeline.
Similarly, consumers in the 2014 Coca-Cola campaign were able to influence the overall look of the product's packaging directly. Additionally, clients could also influence the digital marketing campaign.
Strategies to Help Shape Customer Engagement
So, what strategies can you use to garner better results when you want to market around customer engagement?
1. Developing a Brand Voice
Your customers relate to people and businesses that remind them of themselves. Thus, the brand voice you develop plays a critical role in the level of engagement you can foster.
Carry out your market research to zero in on a brand voice that gives you a unique feel. Your choice of brand voice should always strive to be relatable and one that your clients can easily remember.
As you create a brand voice with these qualities and consistently engage your customers, you become a thought-leader in their eyes. Such a perception often tends to develop customers who have a high degree of loyalty.
2. Personalization
Personalization is a mission-critical component of your customer engagement success. If you have clients who do not feel that your marketing initiatives resonate with them, you will make little progress.
At the start of each customer journey, you can ask your clients to fill out forms that get them to select preferences. Doing so helps you collect information that tells you more about who your customers are.
As a result, you can surprise and delight them during the remainder of their journey.
Moreover, as you gain more data from an increasingly growing customer base, you can start detecting patterns. The insights you gain over time from such patterns can help you anticipate customer behavior and better personalize the messaging.
3. Content Development Based on Past Insights
When you want to reinforce your primary customer engagement tactics, you can invest in secondary ones that become complementary.
Developing content based on the insights you got from previous customer purchases is one such strategy. Spotify is an excellent example of how such an approach can exceed your customer's expectations and deepen engagement.
Part of the company's service is a Discover Weekly playlist, which plays the songs their algorithm thinks you may enjoy.
To arrive at this selection, the algorithm detects all the music you have listened to in the past. Using this information, the service can develop a profile of your preferences and feature similar songs from other users' playlists too.
The result is a unique service that delightfully complements your self-selected music collection.
Create a Sticky Brand
In a highly competitive market, it is not enough to win over customers. You must find ways to appeal to them that go beyond a great experience, for them to keep coming back.
Engagement marketing is a strategy that helps you speak to your clients at a deeper level. Through it, you can build deeper loyalty and goodwill that makes them your brand ambassadors. The more engaged they become, the more your customers stick to your brand over the long term.
Five Channels is a certified digital marketing and traffic channel service provider passionate about surpassing your expectations. Talk to us today for fully managed digital marketing services that translate to real revenue.
Owner and Chief Marketing Officer, Jason Hall, and his team specialize in creating brand awareness / traffic and lead generation / marketing funnel and conversion optimization, while utilizing the appropriate marketing channels available within your industry. With diverse clients throughout the world, Jason's team is well connected within many industries to assist with your marketing strategies. With no long term contracts and various levels of service, Jason's team will increase the quality of your online traffic, leads, and sales.
Free Website Audit Tool
See how well optimized a web page, landing page, or blog post is for an exact keyword or phrase
About the author...
Located in the heart of the Emerald Coast - Destin, FL, founder and Chief Marketing Officer, Jason Hall, and his team specialize in creating brand awareness / traffic and lead generation / marketing funnel and conversion optimization / and PR campaigns, while utilizing the appropriate marketing channels available within your industry.
With diverse clients throughout the world, Jason's team is well connected within many industries to assist with your marketing strategies. With no long term contracts and various levels of service, Jason's team will increase the quality of your online traffic, leads, and sales.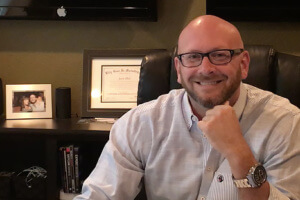 Request a digital marketing strategy session today and we'll show you what you've been missing!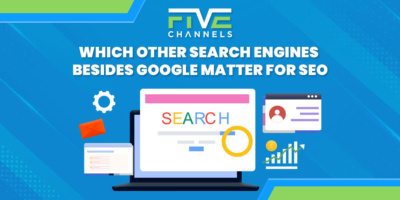 Are you struggling to improve your online presence and boost your website's SEO? Google is the most popular, but optimizing…