Video marketing has taken off and grown in popularity over the past few years. It is hard to find a content marketing strategy that does not include some type of video infusion. Social media platforms like Facebook and Instagram have popularized the trend with their live features.
Before they jumped into the game, Twitter offered Periscope which was a marketer's dream. Always at the forefront of video content is Google's YouTube platform. It is by far the largest platform for video consumption.
The benefits of video marketing are undeniable in an era where people want instant information. If they don't have to read it's even better. Now it is up to brands to try new ways of getting their message out and also entertain and engage their audience.
Video marketing is not only effective, but it is also inexpensive. The only real downside is being on a live stream and having a mishap or giving out inaccurate information.
Are you looking to add video marketing to your tool chest? Here are nine unexpected benefits people never consider.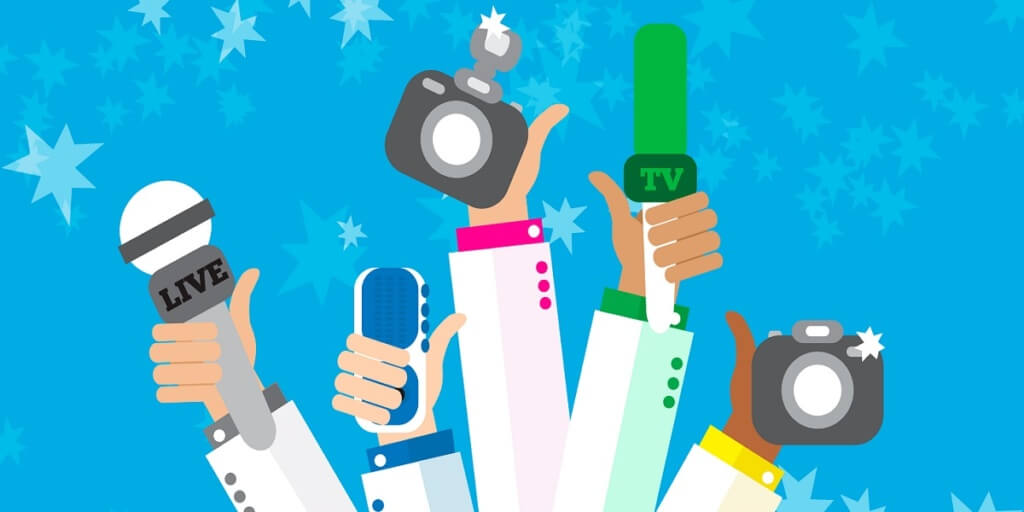 Video Marketing is No Longer a Trend and Here is Why
The benefits of video marketing are nothing new. As times change, so have our means of getting information out to the masses. What we see today as a new phenomenon is no more than the modernization of TV commercials and late-night infomercials.
A few years ago, video marketing was an experiment. Someone saw how many people were watching random everyday people go live using streaming services. Then the thought occurred, if I can get on social media and talk about what I do, it could lead to new streams of income.
Entrepreneurs saw their colleagues work through the kinks and develop a winning formula. They finally took the bait. Content marketing companies saw the importance of the strategy and began to come up with techniques that could be packaged and sold.
The Benefits of Video Marketing
The biggest benefit of video marketing is the added exposure. If you are interested in building your brand it is a powerful tool to get you noticed. There are other benefits like increased sales, which can't be ignored either.
Let's take a closer look at what's at stake.
1. The Numbers Don't Lie
Content marketing is a moving part of a bigger machine. Yes, video marketing is what's trending, and by the looks of things it isn't going anywhere soon. No reputable firm is going to tell you to put all your chips on it, but you do need to budget for it.
The reason so many are looking to it is because they understand the importance of video marketing in today's digital climate. Inc. put together a list of reasons that should make you rethink your video marketing. Here we list a few that have held true.
So, what does it mean from a numbers standpoint?
– 80% of internet traffic will be via video content (Cisco)
– Email marketing using video will see increased video conversion of 200-200% (Forrester)
– Mobile video consumption increase 100% annually (YouTube)
– 36% of people trust marketing videos (Nielson)
– 64% of consumers are more likely to try a product after watching a video about it (ComScore)
The time to incorporate online video marketing is now. We do not know how long the wave will last or what direction it will turn. If you haven't started using video, you're already behind.
2. You Can Reach a New Audience
Many businesses have already discovered that there is an untapped market awaiting their content. Their primary goal when it comes to video content creation is finding their niche.
This is done by answering the important questions of every business decision.
Who Should be the Face of the Business?
Let's be honest, a person can create a dynamic concept for a successful business, but that doesn't mean they have the personality to engage an audience. In the perfect world, the CEO of a company should also be the face. There are a few famous business executives that are the face of the companies they helped to create or are paid to lead.
The late Steve Jobs of Apple fame may have paved the path. Mark Zuckerberg of Facebook and Susan Wojcicki or YouTube, are two notables that carry on the tradition.
What Will Appeal to Your Target Audience?
It's not just about creating marketing videos. It's about being intentional with your content. Businesses need to know their audience and understand their tolerance levels.
A younger audience is not going to sit through 30 minutes of content with someone speaking nonstop. They want energetic content that delivers a message in less than five minutes.
When Should You Go Live?
There are two forms of video content. One is prepared content that is prerecorded, edited, and then posted to the desired platform. This content is more polished and may include graphics and other information.
When it comes to live streaming remember anything can happen. You must be comfortable in front of the camera and able to improvise is something goes off-script. One benefit of going live is the technology that allows you to take calls from viewers.
Where is Your Audience Most Likely to View the Content?
This goes back to knowing your audience. As mentioned earlier, almost every social platform has a live streaming app. There is the technology that allows you to sync your live video to multiple channels.
This is good in theory, but not necessarily useful. It is a good tool to determine which platform has the most viewers so you can place your focus there.
YouTube cannot be discounted, but it has a different value. YouTube is the largest video marketing platform and has 1.8 billion monthly active users. It is a process to zero in on your target audience amidst that much traffic.
The benefits of video marketing on YouTube is that you can create a branded channel to house all of your content. You may even be able to become a YouTube Partner and earn a new stream of income.
Why Are You Creating the Video?
The last of the 5-Ws is often the hardest to answer. Why are you creating video content? Of course, the easy answer is to market your product or service. However, this isn't enough.
Before going this route understand your desired outcome. Set goals that you hope to reach and be purposeful with every video. Include a call-to-action and measure how often your audience is following through.
The last thing you want is to spend valuable time creating videos and not receiving anything in return.
3. It's Less Expensive than a Television Commercial
Now that we have the tough parts out of the way, let's look at other aspects of video marketing. One huge plus is its cost-effectiveness. Creating content videos today are far less expensive than making a television commercial.
There is no need for actors, a set, or a filming crew. All you need is a smartphone, a green screen, and a video editing program like Adobe Premiere.
Unlike television, you're not vying for television slots. You can premier your content any day or time and on any social channel of your choosing at no extra cost.
4. It is More Effective than an Infomercial
If you suffer from Insomnia, you've probably had your share of late-night infomercials. Most of them are pretty bad, but they create sales for companies.
With online video marketing, you're going to have to use a different approach. People do not want to be sold to. They want to be engaged and gain valuable information in the process.
Relying on sales pitches and gimmicks will not help you convert viewers into buyers. People consuming your content have numerous options, and they will click off within seconds if they do not like your presentation.
5. You Can Reuse the Content in Many Ways
A useful benefit of video content is the ability to repurpose and remarket the content. We have already shared that you can use your content to create a branded YouTube channel. Here are some other uses:
– Convert the audio into a blog post
– Take caller comments and create a marketing video
– Use highlights and create an Instagram or Facebook Promo
– Break-up the video and take screenshots to create marketing content for your Instagram and Facebook Story
– Include your videos in email marketing campaigns and newsletters
– Create a video library on your website
– Set up a conversation area at trade shows and conventions and play your content
Social media platforms provide a different audience around the clock. Don't be afraid to repost video content throughout the year.
6. Build Social Media Presence
If you are not already utilizing your social media business pages, now is the time. Online video marketing can breathe new life into your pages and get you some new followers.
As a business owner, it's hard to find time for social media. This is the number one reason to budget for a content marketing specialist. As an entrepreneur, there really is no excuse because you are the brand and social media is your biggest marketing asset.
Whether it is Facebook, Instagram, LinkedIn or one of the hundreds of social platforms out there, you need to be working on your social presence. The higher ranked platforms have so many tools and apps to assist you in succeeding.
Simply put, it is virtually impossible for a business in today's climate to survive without social media. No video marketing strategy can be successful with just a business website.
7. Become an Influencer in Your Industry
Video marketing has a way of creating its stars. Being knowledgeable about your industry can lead to you becoming an authoritative voice in the business.
Many people believe that all it takes to be a social media influencer is a million subscribers. This is a fallacy. People are looking for people that their audience will trust.
Many collaborations have formed between competing businesses that have learned how to feed off each other's strengths. Viewers are not blind to this and see it as a positive.
8. Video is Great for Optimization
If you are already using content marketing, you understand the importance of Search Engine Optimization (SEO). You will use the same techniques on your video content that you would on any other media.
– Keywords rule the day
– Titles are important
– URL creation needs to be intentional
– Source linking is still a thing
– Descriptions need to be purposeful
– Content has to be verifiable and in a strong voice
Follow these rules and Google is sure to take notice. With their new snippet feature, you never know when your content will be selected as the best source.
9. It is Prime for Going Viral
Going viral is fun, it's exciting, and it is the best reward for carefully planned and thought out content. Unfortunately, it isn't something most businesses will achieve. This doesn't mean you shouldn't work hard to provide the best content for your business.
When a video goes viral, it is seen by thousands if not millions of new viewers. Don't celebrate too long because you might miss the opportunity to convert those viewers into new subscribers and eventually buying customers.
Is 2020 the Year You Go Live?
The benefits of video marketing are too awesome to ignore. Not only does it optimize your content, but it also gives a boost to your brand's credibility. People want to feel a connection to the people they support, and this gets them up close and personal.
Are you interested in adding online video marketing to your strategy? You may want to sit down with a marketing specialist to look over what techniques you're already using and if they are giving you a good return on your investment.
Click here to receive your free digital marketing review.
Owner and Chief Marketing Officer, Jason Hall, and his team specialize in creating brand awareness / traffic and lead generation / marketing funnel and conversion optimization, while utilizing the appropriate marketing channels available within your industry. With diverse clients throughout the world, Jason's team is well connected within many industries to assist with your marketing strategies. With no long term contracts and various levels of service, Jason's team will increase the quality of your online traffic, leads, and sales.
Free Website Audit Tool
See how well optimized a web page, landing page, or blog post is for an exact keyword or phrase
About the author...
Located in the heart of the Emerald Coast - Destin, FL, founder and Chief Marketing Officer, Jason Hall, and his team specialize in creating brand awareness / traffic and lead generation / marketing funnel and conversion optimization / and PR campaigns, while utilizing the appropriate marketing channels available within your industry.
With diverse clients throughout the world, Jason's team is well connected within many industries to assist with your marketing strategies. With no long term contracts and various levels of service, Jason's team will increase the quality of your online traffic, leads, and sales.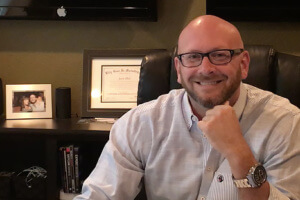 Request a digital marketing strategy session today and we'll show you what you've been missing!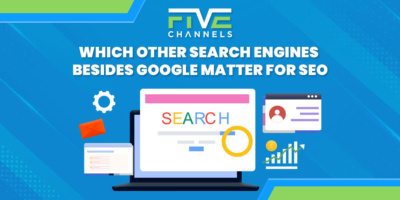 Are you struggling to improve your online presence and boost your website's SEO? Google is the most popular, but optimizing…