The future of advertising is here. After months of suspense, Google announced during its Google Ads Innovation keynote speech in May the release of Discovery ads. 
If you do not have the Google app on your smartphone you might be wondering what Discovery ads even are. Our team has conducted in-depth research to create this helpful guide on discovery ads, and what they mean for the future of advertising.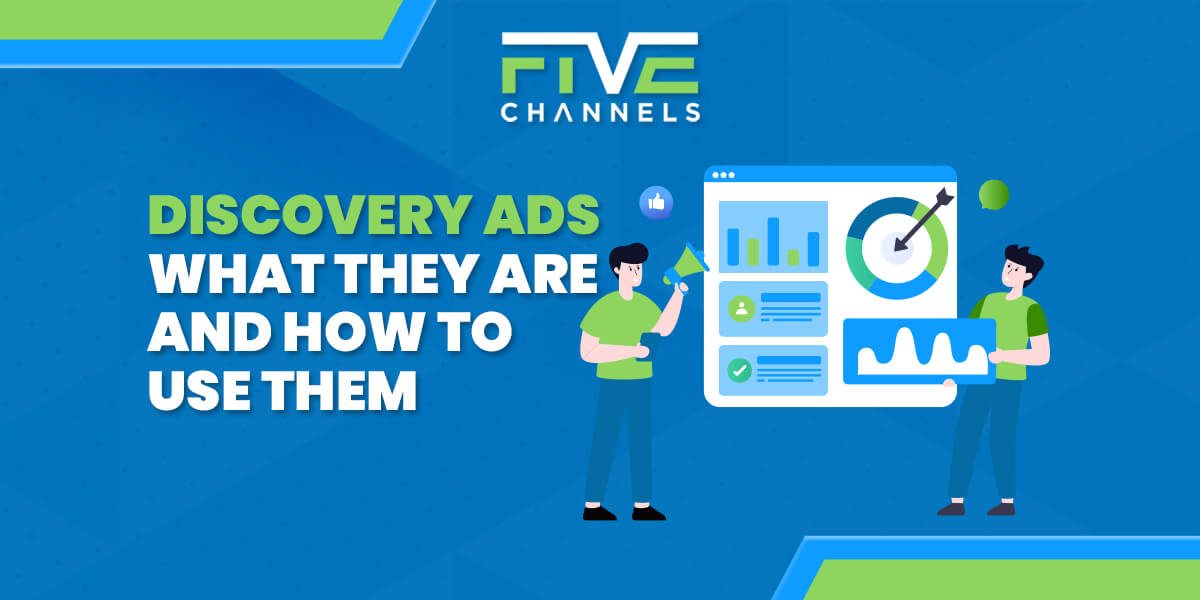 Google Discovery
Google Discovery is the new name for the Google News Feed. It shows you stories on topics that you might be interested in. Google Discovery can show you information on your favorite sports teams, or from news sites that you frequent. 
iPhone and Android users who have the Google search app installed on their smartphones are shown these personalized newsfeeds. Google may have plans to show Google Discovery on desktop computers when you visit Google.com. 
Currently, more than 800 million people use the feed to stay up to date on their interests, and that number is climbing. Google News Feed has been around since 2018, but with the launch of Discovery, Google rebranded the feed and made it more user friendly. 
Topic headers tell the user why they are seeing specific types of content and allow you to dive deeper into that topic. Next to the topic name is a Discovery icon where users can "Follow" topics to see more of that type of content in the feed. 
Discovery features content that is new and timely, as well as evergreen content the user might be interested in. Even though this content may have been on the web for a while, it is always new to the user. 
Here's an example. Let's say you are planning a trip to Chicago and you have been doing some research on Google to plan. Suddenly an article posted three months ago about hotels in Chicago is timely for you, even though it wasn't posted today. 
Google Discovery also seeks to learn how invested the user is in a particular topic. If you are new to playing the guitar, it will try to serve you content that matches your level of expertise. The best part is it is totally customizable. 
Google Discovery Ads
Discovery ads are native ads located inside the Google Discovery News Feed. With the Discovery campaign, Google claims you have the potential to reach 2.9 billion people across Google's Discovery feed. This is huge news for marketers who use Google Ads. 
Just like Google AdSense, Discovery ads will be able to target specific audiences based on their intent signals. This can help marketers deliver a highly visual and personalized ad experience to people who might be interested in discovering and engaging with your brand. 
When Google rolled out Discovery ads in beta form back in November 2019, the provided marketers the capability to target ads based on Google Discovery features.
The purpose of Discovery ads is to show your audience something cool that they may want before they even realize they want it. Rather than responding to demand, Discovery ads work best by generating demand. 
Discovery ads don't just show up on the Google app on your smartphone, Google has also implemented them in Gmail, and YouTube, which draws huge numbers of desktop computer users. Currently, YouTube is ranked the second largest search engine site in the world behind Google. 
It's no secret that Google created the Discovery ads to mimic the look and use of Facebook and Instagram ads. They are highly browsable and feed-based just like the social media giants' ads. If you think social media sites know your audience pretty well, just wait till you see what Google can do. 
Discovery Ads Use Machine Learning
As we discussed above, Google Discovery's aim is to provide users with answers before they even have the question. How can they do this? The answer is by using machine learning or AI. 
Google Discovery is showing us where AI is headed in the next few years, and the benefits it will have for marketers. 
As users interact with Google Discovery, they are provided more information that teaches the system what types of content they want to see, and what types they don't want to see. This encourages the Google News Feed to learn about the user's preferences and ultimately shapes their feed. 
While this may sound scary at first, we are starting to live in the time of AI, and as it turns out, The Terminator wasn't an accurate representation. Machines are changing our lives in fantastic ways by improving our daily routines and completing simple tasks for us. AI and machine learning are designed to improve our lives and provide value. 
Marketers are getting a great new tool in Google Discovery ads because AI helps the Google Discover Feed personalize the ad content. When marketers set up a Discovery ad, they can enter in five different headlines and descriptions.
From there, Google Discovery selects which combination of headlines and descriptions would best resonate with the user and selects that combination to show. 
This is another way Google is trying to optimize the process of advertising. Marketers can target more users and display more relevant messaging. This means your business can end up with some click-worthy ads.
Discovery Ads are Interactive
Along with ads in Display, YouTube, and Shopping, now marketers will have another option to capture their audience's attention. Show your products and tell your brand story with Discovery ads.
The ads allow marketers to show one image or have them appear in a swipeable carousel format (think Instagram carousel ads). 
For years, Facebook has allowed marketers to be more interactive with passive browsers by allowing them to swipe through images that are attractive and creative. These ads have attracted many customers for businesses, especially fashion and eCommerce businesses. 
Now marketers can do the same thing with Google. Google hopes to take these interactive ads one step further with its capacity for targeting. This gives marketers the ability to tell their brand stories in a new way and attract qualified new prospects and potential customers. 
Discovery Ads Have Reach
The fact that Google made this announcement during its keynote speech tells us two things. One, this is going to be a huge opportunity for advertisers. Two, it's also huge for Google. Discovery ads give Google a unique way to monetize the Google Discover newsfeed. 
The Discover newsfeed continues the journey of providing answers without queries. It transforms Google's ads from text-focused to more visually appealing ads. These ads, based on machine learning, will further tailor messaging to consumers and expand your ads' reach. 
Now marketers have a whole new platform to reach potential prospects in a new way with better targeting. Discover ads also being featured in Gmail and YouTube, your ads can reach tons of members of your audience. Cast a wider net out by using Google Discovery ads. 
When Should I Use Discovery Ads?
Discovery ad campaigns can be a good choice for you if you want to drive conversions through the use of your media at scale. For example, if your business is looking to increase newsletter signups or website visits on a massive level, then Discovery ads will benefit your business. 
If your business is trying to reach new customers with your media, try Discovery ads. These ads are visually rich and creative. They are shown across multiple Google properties and can attract new customers who are open to trying your brand. 
Google Discovery ads can also be a great choice if you want to reconnect with your most valuable customers. As consumers return to the Discovery news feed over time to find more content they enjoy, Discovery ads give your business more opportunities to drive action. 
These are people who already know your brand and are likely to engage with you again. They could be people who have previously visited your website or even made a purchase. 
Discovery Google Ad Specs
If you're interested in running a Discovery ad campaign, it's helpful to know the specs for the ads. If you don't have the specs correct, you may find Google Discovery not working with your campaign. Follow these simple rules to make your Discovery campaign great. 
You cannot put a call-to-action element in the image: Simply put, if your image includes clickable text, or a button, or even mimics clickable text or a button, it will not be allowed. Make sure the images you use in your campaign comply with this policy. 
You cannot include misleading information: Google wants to make sure all your information is accurate. Discovery ads that attempt to mislead or trick the user to click on them will not be allowed. 
You cannot have poor image quality: All images used in your Discovery ad campaign must meet Google's standards of quality. The layout must conform to Google's ad standards and it can't be blurry. For more on image quality see Google's image quality policy information. 
Your Discovery ad will have a headline: These headlines are different from Google Display ad examples because they are more visual. Your headline can be up to 40 characters long. Marketers will be allowed to enter up to five headlines. 
You're going to need a good description of your Discovery ad: The description will correspond with the headline and invite people to take the desired action. Again, you can have up to five descriptions for a single creative. 
To get the greatest reach upload multiple 1.91:1 landscape images: Marketers can upload up to 15 marketing images for a single creative. The minimum size for a 1.91:1 landscape image is 600×314. Google recommends you use 1200×628 images with a max file size of 5MB. Choose images that are JPG or PNG files and that work well with any of your headlines and descriptions. 
Google Carousel Discovery Ad Specs
Google Carousel Discovery ads have some different requirements. First of all, marketers should note if one card is disapproved in your carousel, the ad status will be marked as "approved (limited)" and within 24 hours it will be changed to "disapproved." 
The ad won't be served in this case. This is a known issue Google is working to resolve with Discovery carousel ads. 
You'll need your headline and description as before. With carousel ads, you can have a minimum of two images, and a maximum of 10 images. Landscape and square images are both allowed; however, all the images must have the same aspect ratio. 
For example, if the first image shown in your carousel is square, all other images must be square. Likewise, with the landscape. You cannot jump around from landscape to square images in the carousel. 
The images will be shown in an image preview tools, so you can see what your carousel looks like before it is live. Only one business name can be associated with the ad, and you must have a square logo to be used in conjunction with the ad. 
With carousel discovery ads you can have a specific landing page for each image shown. This can be helpful for eCommerce websites showcasing some of their catalogs. The call-to-action can also be optimized for the best language to convert potential users based on the languages they use and interact with. 
Your Business Can Benefit from Discovery Ads
Discovery ads are a completely new way to help you reach your target audience and tell them your brand's story. They can help you attract new prospective customers or interact with your current customer base. 
Discovery ads are going to be big for Google and Marketers. If your business is interested in becoming an early adopter of this new ad platform, we can help. 
Five Channels is currently conducting free digital marketing reviews that can help you increase traffic and drive results. Click here to get your free digital marketing review and maximize your potential earnings today. 
Owner and Chief Marketing Officer, Jason Hall, and his team specialize in creating brand awareness / traffic and lead generation / marketing funnel and conversion optimization, while utilizing the appropriate marketing channels available within your industry. With diverse clients throughout the world, Jason's team is well connected within many industries to assist with your marketing strategies. With no long term contracts and various levels of service, Jason's team will increase the quality of your online traffic, leads, and sales.
Free Website Audit Tool
See how well optimized a web page, landing page, or blog post is for an exact keyword or phrase
About the author...
Located in the heart of the Emerald Coast - Destin, FL, founder and Chief Marketing Officer, Jason Hall, and his team specialize in creating brand awareness / traffic and lead generation / marketing funnel and conversion optimization / and PR campaigns, while utilizing the appropriate marketing channels available within your industry.
With diverse clients throughout the world, Jason's team is well connected within many industries to assist with your marketing strategies. With no long term contracts and various levels of service, Jason's team will increase the quality of your online traffic, leads, and sales.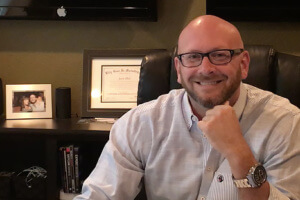 Request a digital marketing strategy session today and we'll show you what you've been missing!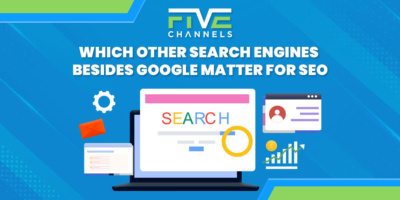 Are you struggling to improve your online presence and boost your website's SEO? Google is the most popular, but optimizing…