Did you know that 30.2 million enterprises in the United States are small businesses? That's a tight ocean to swim in.
If you're a small business owner, spending the least amount of money while gaining more online traction is a must. However, competing with other, more established businesses within your area can be an uphill battle. Without proper experience, you'll feel overwhelmed.
Don't feel discouraged yet.
In this guide, you'll learn tips on how to do keyword research. That way, your website can get more traffic and increase your chances of getting business.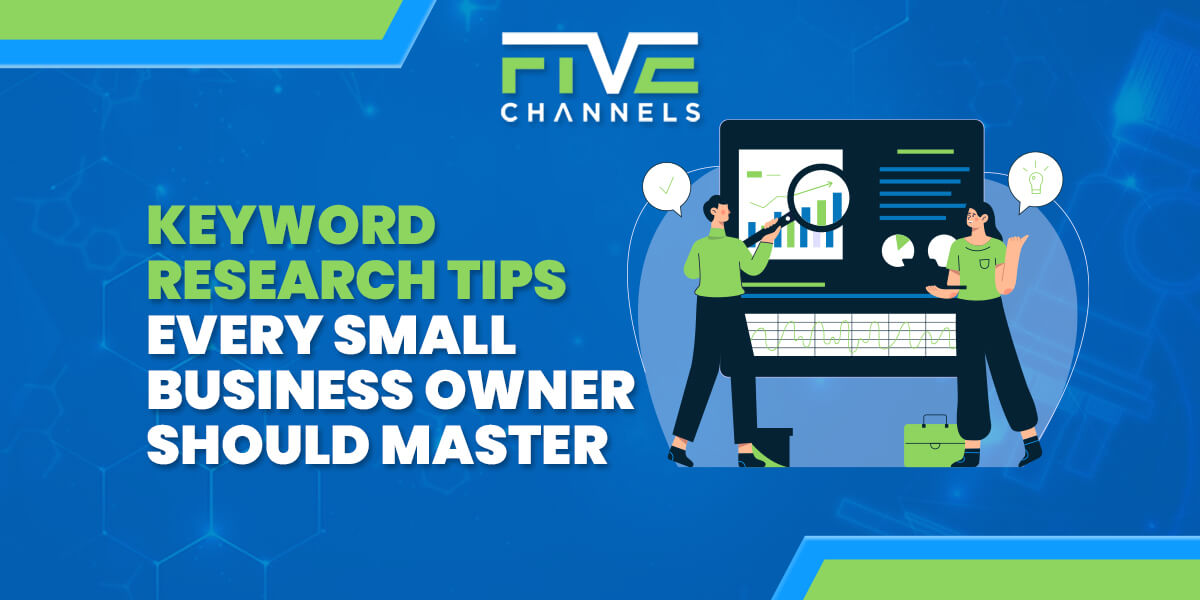 Funnel Stage
Regardless of approach, your keyword research process should start using a page or a group of pages. On a spreadsheet, use the left side for the page URL. The opposite site will have the key phrase for each, as determined by your research.
During this process, you'll usually have a checklist to see a keyword's viability. Some of these include volume and competition. However, like most businesses, you'll often forget one of the most important aspects, context.
If you're looking for more visitors, the easiest path is to gossip about celebrities. The problem with this tactic is these visitors won't stick around. Unless you engage in PPC campaigns, this strategy will only result in a loss.
Your volume number should have some context alongside long-tail variations. Position some things in the bottom and middle of the funnel. That way, you give the interested people the push necessary to convert.
How to Apply this Tip
For example, the keyword "Las Vegas" is a general topic that brings lots of visits as a general rule. The problem is that you're likely to compete with more established outlets for attention. If you discuss something more specific, like "Las Vegas Gambling Odds" can bring people who will visit and check things but not purchase anything.
When you discuss "Las Vegas Hotels", you'll bring an even smaller audience. The trade-off is that these people already have their credit cards with them. With this, use content mapping methods to ensure they're suitable for both existing and new pages.
Depending on your industry, the search intent could shift along the funnel. If you're looking to know the channels needing emphasis at various parts of a customer's journey, check out Google's Customer Journey to Online Purchase. It allows you to pick your business size, niche, and location to customize the experience.
PPC Performance
Over 7 million advertisers invest $10.1 billion in PPC within a year. If you're a small business, you might think you have inadequate money for this expense. The truth is that you lack time since you can't afford to guess the keywords that will work.
The solution? Let Google do the job for you.
Begin with either a product or service name people don't search for. These should be commercial ones, then look related keywords. The latter serves to balance relevance, so search for something slightly more popular, but close.
After finishing this, load them up into Google AdWords. Release them into the wild and see how they fare. It's a good starting point, especially if you don't know what works best for your business.
With this opportunity, you'll get an edge over competitors. You can try out various keywords, testing them and iterating them until you find perfection. Regardless, make a good blog to complement your PPC campaign and reap other crucial PPC benefits.
Use Negative Keywords
Your targeting strategy should have negative keywords to take your SEO tactics to the next level. These are words your PPC ad campaigns will avoid. That way, you have a narrower search engine target, resulting in more people who fit your buyer persona more.
For example, you're offering free services, but want an increase in people who use its paid version. In this case, add the word "free" into the negative keywords list. That way, the ad won't appear on the results page when users include the word along with other keywords describing your services.
This is easy to do if you're using the Google Keyword Planner. Look at the "Keywords and Targeting" option and then "Keywords, Negative." Once found, click on the "add a negative keyword" option and pick the ad group or campaign you're managing.
Input the negative keyword in the edit panel. This ensures that your ads will never appear as soon as the words appear on the keywords used for the search. It prevents wasteful ads, making your campaign more likely to yield conversions.
Build a Localized Keywords List
One of the best ways how to choose keywords for your business is to focus on local keywords instead. As a local business, your goal is to get local buyers within your locality. The best method is to make content specifically targeting local keywords consumers use when searching Google locally.
Begin by looking at keywords including your current location. For example, if your business relates to plumbing and you're from San Francisco, research the "plumbers in San Francisco" keyword. After that, look at the other areas your business covers.
If your business takes jobs in surrounding cities regularly, do keyword research on these areas too. Check the keywords and phrases most often used in these localities. This ensures you have a foolproof keyword strategy for your service area.
Another advantage of this strategy is that specifically targeted areas get less competition compared to their general counterparts. It gets less traffic too, but it's more likely to put your business in front of local customers. These people have a higher intent to buy, which makes it worth focusing on.
Users will have varying means of looking for products and services. Think about the various phrases they can use to search for your business. Don't shy away from long-tail keywords since they're great for voice searches.
Look at Your Competitors' Keyword Targets
Is your small business vying for the #1 spot in Google? If so, you should be aware of your competitors' efforts, since they're most likely aiming for the same. The simplest yet the most underrated keyword research strategy is to look at your competitors' target keywords.
If you know the keywords your competitors target, you'll gain an advantage over them. At the same time, you can put more effort into targeting customers using these keywords. To start, use Google Ads and pick the option that lets you search for keywords using websites.
Instead of using your business URL to get potential keywords, enter your competitors'. This will give you a topic list and keywords using their website. Look at the "Ad group ideas" section since it shows the keywords your competitors target for their website.
You'll also get long-tail keyword ideas and other important information, like volume and search demand. Don't always target keywords with high search volume since some won't have high click rates. Even when your rank in the results page is high, it's pointless when users don't click your website.
A good practice is to use keywords with a low competition rate but has around 1,000 monthly searches. It's a good indicator of a worthy investment. These will often yield pleasant results depending on the time and resources used.
Use Google Suggest
Google always aims to give its users the best search engine results. After all, they have 92% of the search engine market share worldwide. With this, it's better to use Google to discover what consumers search for when looking for your business.
With Google Suggest, you'll find more keyword suggestions for your business. It's easy, since all you need is to search a keyword applicable to you. Once typed, Google will supply a list of search terms underneath it, and they're similar and related to your current keyword.
This is a treasure trove of keyword opportunities for your small business. Start using a list of general keywords and type them into the search bar. Watch the magic unfold as the search engine gives you potential keywords.
This tool is valuable since it gives insight into what Google learned from its users' behaviors. Google recognizes when users type different phrases before they get what they're searching for. To improve search results, Google will suggest related suggestions for a more accurate result.
The best part is Google updates this suggestion list every 2-3 weeks. It means these keyword suggestions are the most up-to-date phrases people look for when using the search engine. It's also possible to get keyword suggestions in the middle of a phrase, as long as you use the underscore character.
Look for Common Customer Inquiries
A great method of landing higher in search rankings is to make content that answers questions customers ask all the time. By identifying these and developing content around it, your chances of reaching your intended audience will increase. Start by asking your best customers their most common concerns when they started supporting you.
If you can't do this, the next best thing is your sales department. They're the ones responsible for your customers, so they often ask about your products or services. Ask them the most common inquiries they get from new customers.
The next step is to use tools to expand your keyword research. Some can help you discover frequent questions by typing a general keyword related to your business. It will then return a question list people use when searching Google and other search engines.
After getting these, go to Google Keyword Planner and look at the competition and keyword frequency. This information will refine your keyword list. That way, you'll know the most worthwhile questions for your content.
Use Google's "People Also Ask" Section
Another method of discovering common questions is to look at the Google search engine results page. The "People also ask" section appears when people use the search bar to type in questions. This is important since you'll get more valuable and timely questions from your potential customers.
It enables you to build content to answer these inquiries, making your business more reputable. Use Google Keyword Planner to see the most worthwhile phrases for your budget. It's easy and you're likely to get a respectable list within a day.
You can also use this guide if you want more ideas to build your brand marketing campaign.
Use an SEO Toolbar
To level up your SEO efforts, you have more search engine optimization tools and toolbars at your disposal. A reputable example is MozBar, an industry-leading toolbar for SEO. It allows you to compare vital metrics instantaneously across various pages on Google's results page.
With this tool, you'll get an idea of a website's page and domain authority rankings. As for keyword research, MozBar helps you understand your visitors better. You'll gain insight into the things they look for when using online keywords.
Tracking both local and national searches is easy with this tool. That way, you'll gain a better understanding of what users see when they use specific terms when searching. It can also crawl and audit your website, exposing any issues that can hinder your keyword research campaign.
Don't hesitate to test other tools for digital marketing.
Use the Wikipedia Database
This website is a great source of keywords using various languages. It's especially useful because it offers various topics focusing on information instead of keywords. With this outlet, you'll have a healthier perspective on the textual approach.
Wikipedia is an online encyclopedia, meaning they're unbiased, and most articles are technical. It doesn't follow online writing rules but using it as an inspiration produces results akin to niche magazines. Its main draw is its features, since you can pick a business-related topic and discover related terms in the process.
Use Keyword Research Today
These are some tips to improve your keyword research efforts. Use them to get to the top of the search engine results page and attract more customers.
However, you shouldn't stop learning here. There are tons of other marketing strategies to get ahead of the competition.
Do you need help with your digital marketing efforts? Do you want more expert tips to succeed? If so, reach out to us for a digital marketing review.
Owner and Chief Marketing Officer, Jason Hall, and his team specialize in creating brand awareness / traffic and lead generation / marketing funnel and conversion optimization, while utilizing the appropriate marketing channels available within your industry. With diverse clients throughout the world, Jason's team is well connected within many industries to assist with your marketing strategies. With no long term contracts and various levels of service, Jason's team will increase the quality of your online traffic, leads, and sales.
Free Website Audit Tool
See how well optimized a web page, landing page, or blog post is for an exact keyword or phrase
About the author...
Located in the heart of the Emerald Coast - Destin, FL, founder and Chief Marketing Officer, Jason Hall, and his team specialize in creating brand awareness / traffic and lead generation / marketing funnel and conversion optimization / and PR campaigns, while utilizing the appropriate marketing channels available within your industry.
With diverse clients throughout the world, Jason's team is well connected within many industries to assist with your marketing strategies. With no long term contracts and various levels of service, Jason's team will increase the quality of your online traffic, leads, and sales.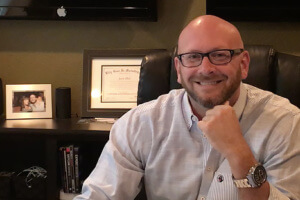 Request a digital marketing strategy session today and we'll show you what you've been missing!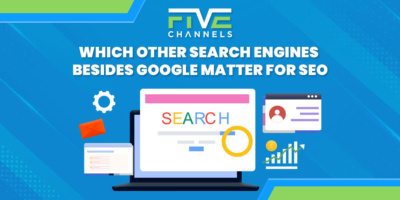 Are you struggling to improve your online presence and boost your website's SEO? Google is the most popular, but optimizing…