As you scrape the surface of digital marketing and its value, you'll quickly realize how essential it is for your business. There's no shortage of support for digital marketing, and evidence for its effect on a business.
It's important to get in touch with the best digital marketing agency for you. Let's first delve into some of the specifics about digital marketing, and then give some insight into finding the right agency.
Let's get started!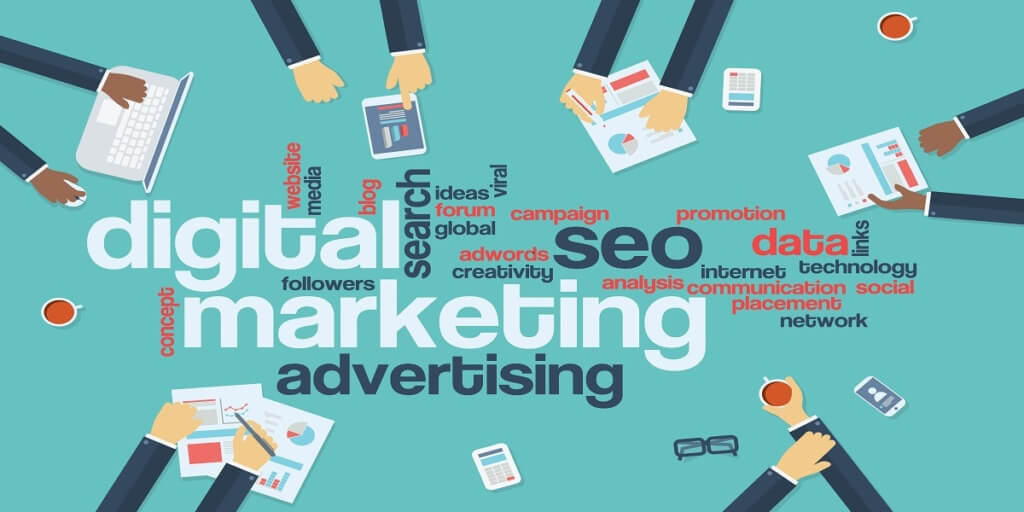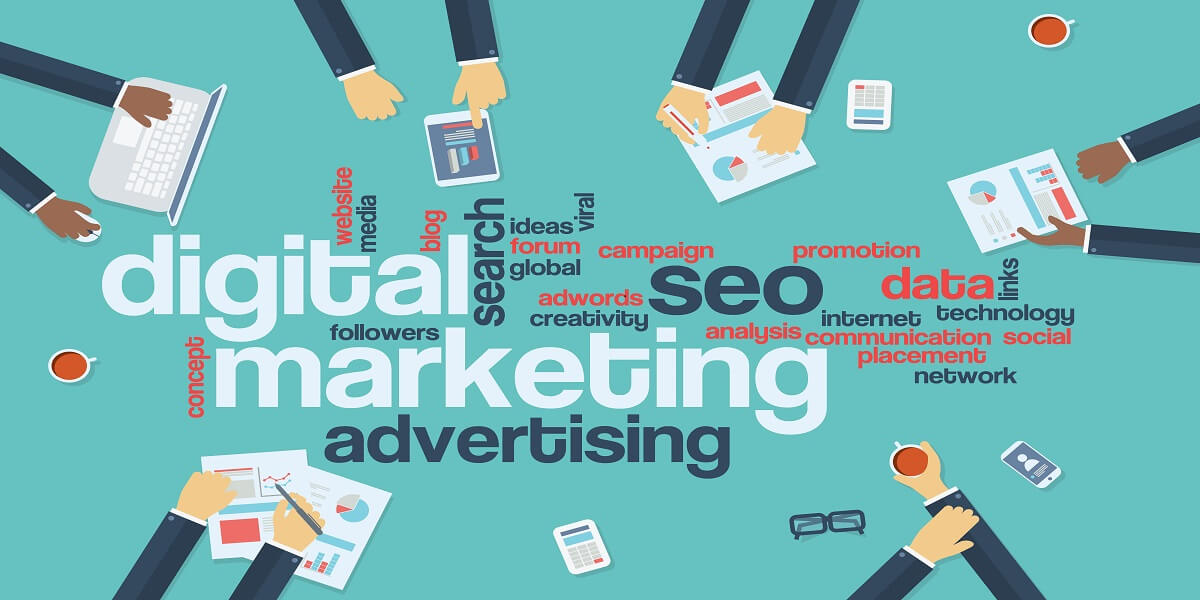 What is Involved in Digital Marketing?
Before you get into selecting the right agency for you, it's important to know a little more about the specific areas of digital marketing that will be working for you.
Here's an overview of the primary components of digital marketing.
Search Engine Optimization
Search engine optimization (SEO) is certainly one of the largest aspects of any digital marketing platform. Your success online is largely dependent on your ability to be found online in relevant searches.
We'll cover the search engine algorithm, keyword optimization, backlinking, and content creation in this section.
Search Engine Algorithm
The idea of SEO is relatively simple after you get a little explanation. First, think about things from the search engine's point of view.
Search engines, contrary to what a lot of people think, aren't synonymous with the internet. They are their own entities that compete for users. This means that they have an incentive to produce the best, most relevant search results.
In order to do this, they use algorithms that they keep very close to the chest. If sites knew specifically what pieces of a site the algorithm preferred, websites would create content that aimed to rank highly instead of being useful to users.
This means that algorithms are very complex, and they punish those who they know are trying to cheat them. In other words, if you resort to spam or Black Hat SEO, you risk ranking lower in searches or being removed from the index of sites.
Over time, there are pieces of all algorithms that have been pieced together, through trial and error or logically, that we can use to optimize websites. The primary ones are keywords, backlinks, and content.
Keywords, Backlinks, and Content
Keywords are those words that users search to try and find content online. Sites should research popular keywords and embed them into their content. This is called keyword optimization. Then, when users search for those terms, the sites that have optimized for them are likely to rank highly.
Backlinks are links to your site from other sites. Each time someone links to your site, it's a sign that the content you have is useful. So, when search engines see that your site is being linked to, they take note and assume that you are a site with useful content.
Content creation is simply the regular production of relevant content. The more content you have, the more likely you are to be linked to and found by users online. Additionally, more content gives you an opportunity to optimize for keywords and promote your material on social media.
Social Media Platforms
On the other side of things, social media provides outlets for you to reach people where they already are. SEO is more about being attractive to users, while social media gives the opportunity for you to be presented in front of users and embedded in their social media experience.
Generating followers and establishing your brand through social media is extremely effective in growing your business. Not only do you have an ever-growing audience, but you have an audience that is also likely to share and spread the content that you're posting.
These spheres are also excellent places to spread the content that you're creating. That content is optimized for keywords, and relevant to the user searches that your social media followers are likely already looking for.
When you get traffic to your optimized pages through social media, that traffic is also likely to help you grow metrics that search engines use to rank your page.
Social media is also very useful when it comes to PPC or Pay-Per-Click Advertising.
Pay-Per-Click Advertising
Pay-Per-Click Advertising is the primary method of advertising in most digital marketing platforms.
These advertisements are placed in your social media platform or search engine of choice. The really valuable thing about PPC is that you can present your ads in front of highly-specific audiences. Because social media sites and search engines contain so much demographic information, they can target really specific groups of users.
Additionally, you are only charged when a user clicks on your advertisement. Traditional advertising forces you to pay a rate for specific promotions, and things that may not actually end up with any return.
Alternatively, PPC allows you to know specifically why you're paying for your ads.
Another piece that's nice about PPC is that you can select your target audience on specific social media platforms. You can be specific within search engines and social media platforms, but some of these sites are more likely to have users with certain intentions.
Pinterest, for example, is more likely to have users who are willing to make a purchase. On the other hand, Facebook users are not as likely to make purchases, but will follow links and make downloads.
So, how does all of this tie into finding the best digital marketing agency?
What the "Best Digital Marketing Agency" Actually Means
You might be thinking that the things above sound pretty intuitive. They are, in some cases, but it's important to think about two things: time commitment and quality.
The time commitment needed to do keyword research, think up content ideas, optimize and write them with keywords, post them on respective social media platforms, generate backlinks, and construct good PPC ads, is large.
There's a lot more to digital marketing that we didn't mention in the list above, too. Furthermore, think about quality. There's the quality of research and insight needed to make informed decisions, as well as the quality of actual content you're producing.
There's a lot involved, and shoddy content that's ill-placed is very unlikely to give you any benefit. That's one of the many reasons that digital marketing agencies are so important.
However, there are a lot of different agencies that specialize in different things. So, how do you pick the right one for you?
Consider Your Goals
Different businesses will have different success metrics online. For example, success might be measured in downloads, followers, sales, brick-and-mortar traffic, or something else entirely.
Each one of those metrics will require different marketing efforts to make them come to fruition. Those metrics are often referred to as KPIs (Key Performance Indicators), and a good marketing agency is likely to clearly state the KPIs that they can deliver.
So, clearly identify your KPIs and set goals regarding them. You don't need to hire the most expensive agency in order to get the results you're looking for. The larger the company, the larger the pay.
So, if you know your scale, you can find an agency that suits your budget, while getting the same results you would get if you paid more.
How Involved Do You Want to Be?
Another aspect to consider is the message that your digital marketing platform will send. For example, blasting your social media with content and ads could send a negative message to your customers.
Additionally, loads of bad content could send your popularity down the drain as well. So, you have to decide whether you'd be better off if you wrote and managed some of your own content and ads, or if you don't have the proper skills to do so. If it's a little bit of both, set goals on how involved you and the ad agency should be.
Most agencies will clearly state how much involvement you will have as a client. Ideally, you should be able to trust in the agency to produce content that you like, while giving you the option to suggest revisions as needed.
What Evidence Do They Have of Success?
Digital marketing is a relatively new industry, and there aren't a lot of restrictions on who can or cannot start an agency. This means you'll have to sift through a lot of options that may not be good ones for you. 
Just because an agency is new, though, doesn't mean that it's not high-quality. If they have evidence of success, all the better, but if you're not sure, make sure you can talk with them in-depth before you make any deals.
Keep in mind that organic traffic and sales generation is a bit of a long-term process. That means it might be a few months until you start to see actual results. This means that you could be paying someone to do your marketing for a few months, and expect not to see results, all the while having someone take advantage of this fact by not doing any work.
There are a couple of ways to avoid this. First, probe them a little bit about their staff. If they have detailed answers with specifics about different employees and their roles as they pertain to digital marketing, you should gain a little confidence.
If it's just one scammer in his basement trying to rip you off, he isn't likely to have clear descriptions of a "staff" and their respective roles. Next, go ahead and ask them how they plan to do a specific task. You can glean a lot from their answer.
We'll give the example of content creation.
A Professional Answer on Content Creation
If you were to ask a company, "how will you handle content creation?" The response you receive should include a detailed analysis of the process.
To start, they should offer possible publishing schedules and content creation rates that will guide the volume of your content.
Next, they should touch on keyword research and their methods. You should leave the conversation understanding how keyword research plays into the subject matter of your content creation.
You should also leave the conversation understanding who will be writing your content and why they're qualified to do so. Most agencies will hire experienced writers with a history in your field of content who will work with SEO professionals to optimize the pieces they create. Writer's rates should be clear in your discussion as well. 
There should also be some discussion about the content that you already have posted online, and what the company can do to optimize or adjust it.
That's how specific you should be able to get with an SEO company in each area of their efforts. You should be confident in their knowledge and their ability to come through and make you an excellent marketing platform.
Clear Communication is Key
Make sure that your agency has clear lines of communication for you to pose questions, ask for revisions, and become informed on what your brand is undergoing to see growth. 
No agency worth their salt will be secret in any sense, and it's essential that you're overseeing the process with confidence in your team. If there's any hint of secrecy, consider moving on to find another agency who can work with you.
Interested in Learning More?
Even after you've found the best digital marketing agency, you're going to want to keep up on the industry.
Because digital marketing is so new, it's experiencing a large amount of change in relatively short amounts of time. This means it's important to keep up on changes and have an understanding of where the industry is going.
Visit our site for the digital marketing information you need.
Owner and Chief Marketing Officer, Jason Hall, and his team specialize in creating brand awareness / traffic and lead generation / marketing funnel and conversion optimization, while utilizing the appropriate marketing channels available within your industry. With diverse clients throughout the world, Jason's team is well connected within many industries to assist with your marketing strategies. With no long term contracts and various levels of service, Jason's team will increase the quality of your online traffic, leads, and sales.
Free Website Audit Tool
See how well optimized a web page, landing page, or blog post is for an exact keyword or phrase
About the author...
Located in the heart of the Emerald Coast - Destin, FL, founder and Chief Marketing Officer, Jason Hall, and his team specialize in creating brand awareness / traffic and lead generation / marketing funnel and conversion optimization / and PR campaigns, while utilizing the appropriate marketing channels available within your industry.
With diverse clients throughout the world, Jason's team is well connected within many industries to assist with your marketing strategies. With no long term contracts and various levels of service, Jason's team will increase the quality of your online traffic, leads, and sales.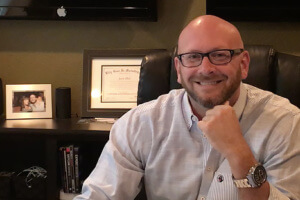 Request a digital marketing strategy session today and we'll show you what you've been missing!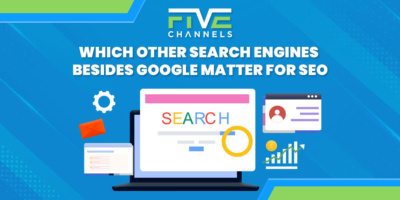 Are you struggling to improve your online presence and boost your website's SEO? Google is the most popular, but optimizing…