Over 60% of marketers say the top challenges they face include driving traffic and generating leads. In fact, between 40 to 70% of leads aren't ready to make a purchase. About 80% of new leads never become sales.
Applying the latest digital marketing trends could help you generate traffic, leads, and conversions. Then, you can boost your ROI to set your business up for lasting growth.
Neglecting these trends as part of your digital marketing plan, however, could make your brand seem behind the times.
Don't let your competitors take the lead. Instead, implement some of these trends into your digital marketing strategy.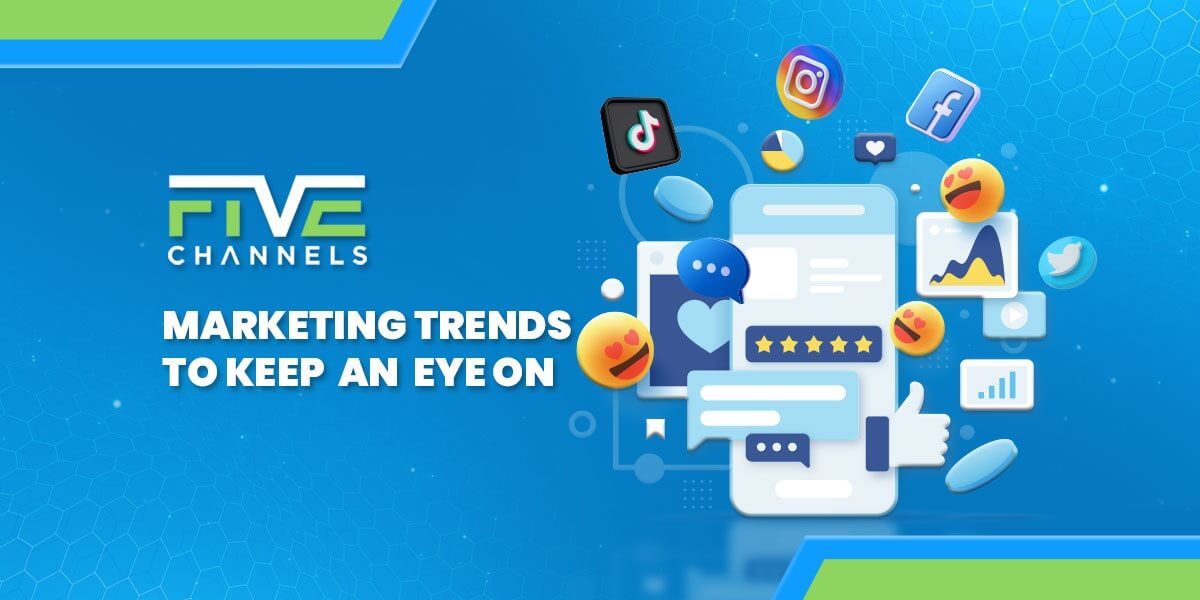 Personalization
Consumers now expect personalized experiences.
In fact, 84% of consumers say treating them like a person can help win their business. Another 74% will get annoyed if content fails to match their interests. As a result, 52% of consumers could switch to your competitors instead.
In fact, 50% of millennials and Gen Zers ignore communications from companies that don't personalize content. Another 73% expect companies to communicate with them in real-time.
Learning how to create personalized content can help you forge deeper connections with your customers.
First, segment your broader target audience into smaller buyer personas. You can define consumers based on demographics and psychographics. These might include:
Location
Age
Gender
Marital status
Salary
Buying behaviors
Career
Interests
Hobbies
Pain points
Language
Education
Then, gather keyword research to determine what questions your customers are asking while online. Start creating content based on their needs and interests.
Try creating personalized ads, too. For example, you can use remarketing ads to reappear in front of previous website visitors. These ads can display the product the consumer viewed during an earlier interaction with your brand.
Personalized experiences could help you generate more leads and sales.
In fact, personalization might boost your ROI by eight times and sales by 10% or more. About 80% of consumers are more likely to make a purchase after you use personalization.
Start personalizing your content, emails, and products. Personalization can improve your customer experiences, visitor engagement, and conversion rate. Otherwise, the generic messages you're creating might not appeal to your target audience.
Conversational Marketing
In addition to personalizing your content, try using more conversational marketing.
Consumers now expect immediate responses to their questions. Conversational marketing allows you to create instant, personal connections with your customers.
Otherwise, consumers might get frustrated if they experience a delay. They might turn to your competitors for help instead.
You can add conversational messaging to your digital marketing strategy using:
Personalized emails
Virtual selling assistants
Chatbots
Personalized videos
SMS
This form of marketing is available for use across different marketing channels. It could help you create a more omnichannel experience for consumers. You can also help consumers based on the different platforms and devices they use.
Conversational marketing will help you boost engagement, brand loyalty, and sales.
Visual and Voice Search
As part of your search engine optimization (SEO) strategy, don't neglect visual and voice searches.
Consumers can now upload an image into search to find the information they need.
For example, consumers can use Pinterest Lens, a visual search tool. Consumers can upload a photo of an item they want to buy online into Lens. Then, they can view pinboards of related items and find similar products.
Using Pinterest Lens could help you generate more sales. You can also use Pincodes, Idea Pins, and AR Try.
As part of your SEO strategy, use Google Lens. Google's visual search engine can recognize landmarks and objects through the camera app.
Consumers can find similar products, determine where to buy them, or scan barcodes to find information.
Focus on optimizing your content for featured snippets. Remember, featured snippets appear at the top of SERPs. Ranking at the top of a search page will ensure consumers see your content first.
Appearing for featured snippets could help you appear for voice searches. In fact, nearly 41% of all voice search answers come from a featured snippet. About 75% of voice search results rank in the top three for a query.
Already, 48% of consumers are using voice assistants for general web searches.
You can start appearing for more voice searches by focusing on longer keywords. Look for keywords that are phrased as questions. At the beginning of a blog post, provide a condensed answer to the consumer's question.
The answer could appear as a voice search result.
Otherwise, start using Schema Markup to begin formatting your content for more featured snippets. You can also work with an SEO expert to get started.
Here are a few other Google Search Algorithm updates to track as well.
Predictive Analytics
Reviewing analytics can help you make informed changes to your digital marketing strategy. Predictive analytics involves data mining and machine learning, though. You can now identify patterns and predict future consumer behaviors.
Predictive analytics can help with personalization, customer segmentation, and lead scoring.
You could find new ways to improve your ROI and the customer's online experiences.
Social Media Trends
One aspect that marketers simply cannot overlook is social media. Everyone, and I mean everyone, is on social media of some kind. If you aren't doing everything you can to reach out, you are really doing yourself a disservice.
However, just like everything else, there is a right and wrong way to market using social media. Here are some of the current trends that a lot of marketers are using.
Livestream Shopping
When brick-and-mortar stores weren't available during the pandemic, more consumers turned toward live stream shopping.
With livestream shopping, brands can highlight a product on their stream. You can encourage live viewers to shop or engage using a chat box as well. This trend can help you inform and engage your customers.
Livestream shopping helps brands create personalized atmospheres for their customers. You can connect with consumers who are shopping from home.
Encouraging more people to engage with your brand could help you remain top-of-mind with consumers as well.
You can combine livestream shopping with other social media marketing trends like shoppable content.
The Creator Economy
Creators are taking over social media marketing.
Today, TikTok, Instagram, Snapchat, and YouTube have all invested in creator funds. Big media companies are no longer solely responsible for creating online content. Ordinary people now write, film, and photograph their own content.
Creator content includes:
Infographics
Videos
How-to guides
Podcasts
Slideshows
Tools
Webinars
Mems
Courses
Photographs
Illustrations
eBooks
Live videos
Newsletters
Blogs
At the same time, new ways of earning money have grown, allowing the process to become more manageable. In order for creators to make money, they need to ensure people are aware of their creations. More people use social media to promote their content.
Many of these creators double as influencers.
Influencers have the power to affect purchasing decisions. They have a sizable following and authority within a niche.
You can work with these creators and influencers to strengthen your own social media marketing strategy.
Look for creators who already reach your target audience. Then, encourage them to promote your product, service, or brand. Consumers will likely listen to a recommendation from someone they already trust.
Leveraging that existing brand trust could help new shoppers trust your brand.
Working with an influencer can help you achieve higher engagement and conversion rates. You can partner with influencers to boost your brand's online visibility too.
Short-Form Videos
It's no longer correct to simply state content is king. Rather, video content is now ruling social media marketing.
Video content became increasingly popular for marketing in light of COVID-19. Videos made it easier for brands to connect with consumers despite social distancing guidelines. Now, videos still allow brands to forge strong, emotional connections with audiences.
In fact, about 81% of Americans use YouTube (up from 73% in 2019).
You don't have to create lengthy videos to appeal to your consumers, though. Instead, consider creating more short-form content. Shorter videos will help you maintain the consumer's attention.
Make sure your videos are authentic and engaging. You don't need to plan a major video production, either. The lower production nature of TikTok and Stories videos can help you connect with consumers.
Social Commerce
Brands can now sell their products straight from social media platforms like Instagram. Using social commerce can help improve the user's online experience. Consumers won't have to switch from an app to your website to start shopping.
The growth of this trend has encouraged scheduling apps to create dedicated integrations with Shopify and Facebook Shops. Now, brands can tag products from their stores while scheduling posts in advance.
This process could save you time and effort as you automate posting moving forward.
Some consumers are more likely to shop from a social media platform because of brand familiarity. Consumers now discover products through social commerce via:
In-feed ads
Discovery pages
Story ads
Hashtags
Livestream video feeds
Posts from creators/influencers
Try diversifying your social media marketing plan by promoting your products using these six formats. You might have an easier time reaching consumers who have different preferences when using their favorite apps.
Applying these social media marketing trends can help you appeal to consumers based on their behaviors.
Take the time to learn more about your customers. Consider how they're already discovering products through social commerce. Then, start promoting your products to boost sales and your ROI.
TikTok Continues to Grow
TikTok's ongoing growth isn't stopping anytime soon. In September 2021, TikTok reached 1 billion monthly active users. As a result, more businesses are adding TikTok to their social media marketing plans.
TikTok is currently investing more time in developing its ad platform. As a result, TikTok makes it easier for brands to develop a social media presence on the app.
Before adding TikTok to your social media marketing strategy, gather audience research.
You'll have an easier time reaching younger audiences (Gen Z and millennials) through TikTok marketing.
First, determine who your customers are based on demographics like age, gender, and location. Then, consider their buying behaviors, interests, hobbies, and pain points. Segment your target audience into smaller buyer personas.
Research their online behaviors, too. Are your ideal customers using TikTok daily?
If so, you might find it beneficial to spend more time creating TikTok content.
Once you begin creating TikTok videos, make sure to cross-promote! You can share your TikTok content on other platforms like Instagram. Use Reels and stickers to help your existing Instagram followers find your videos.
Then, direct those followers to your TikTok account to develop your following on the platform.
TikTok Trends
Once you begin using TikTok, make sure you're keeping up with algorithm changes and trends specific to the app.
For example, the most common forms of business videos include product demos, how-tos, and explainers. You can use the hashtag #LearnonTikTok to promote your educational content. Your followers might feel excited to learn something new!
TikTok is becoming more accessible too. You can use certain hashtags to reach subcultures within the app as well. For example, financial organizations might post on #MoneyTok.
Finding a subculture that suits your brand can help you reach ideal customers. You can connect with like-minded people by creating entertaining, creative videos.
When connecting with a subculture community, make sure to create content that's authentic to your brand. Consumers might feel more inclined to trust you. Track jokes and memes that are relevant to the subculture.
TikTok is also fueling the creator economy. You can share user-generated content (UGC) and encourage consumers to promote your brand. Their use of the hashtag #TikTokMadeMeBuyIt could help you reach record sales.
If you want to build brand trust, remain authentic and transparent. Try posting more behind-the-scenes content this year.
Show off the people behind your brand to humanize your business.
Otherwise, use vulnerability to connect with your target audience. These videos showcase creators being true to themselves. Genuine, real content can further humanize your brand.
Don't forget to unite your TikTok and Shopify catalogs as well.
Customer Connections
As you apply these social media marketing trends, don't neglect the power of forging connections with customers. Learning how to develop stronger connections with your audience can lead to loyal customers. Increasing brand loyalty can lead to repeat sales, boosting your ROI.
To connect with your customers, make sure you understand their distinct wants and needs. Consider the pain points they experience as well.
Don't make assumptions about who your customers are though.
Consumers now view generic content as a turn-off. In fact, 74% get frustrated when content fails to match their interests. Today, 52% will even switch brands if a company fails to personalize communications.
Consumers now want and expect personalized experiences. About 50% will even pay more if brands do a good job of providing personally relevant content. Another 80% are more likely to make a purchase when brands personalize experiences, too.
As a result of using personalization, 90% of marketers have noted a measurable lift in business results. Nearly 60% of marketers say the lift is over 10%.
About 98% of marketers note personalization advances customer relationships. In fact, 70% say the impact is "strong" or "extremely strong."
Adding personalization to your social media marketing plan could boost your ROI by eight times and sales by 10%.
Stay Social: Effective Marketing Trends to Apply into Your Plan
Don't let your current marketing strategy grow stale. Instead, try utilizing some of these trends to your advantage. Applying these trends can help your brand remain relevant online.
It can also help you discover new ways to connect with consumers, leading to lasting relationships with customers.
Searching for more ways to boost your business? We're here to help.
Request a free digital marketing review today to get started.
Owner and Chief Marketing Officer, Jason Hall, and his team specialize in creating brand awareness / traffic and lead generation / marketing funnel and conversion optimization, while utilizing the appropriate marketing channels available within your industry. With diverse clients throughout the world, Jason's team is well connected within many industries to assist with your marketing strategies. With no long term contracts and various levels of service, Jason's team will increase the quality of your online traffic, leads, and sales.
Free Website Audit Tool
See how well optimized a web page, landing page, or blog post is for an exact keyword or phrase
About the author...
Located in the heart of the Emerald Coast - Destin, FL, founder and Chief Marketing Officer, Jason Hall, and his team specialize in creating brand awareness / traffic and lead generation / marketing funnel and conversion optimization / and PR campaigns, while utilizing the appropriate marketing channels available within your industry.
With diverse clients throughout the world, Jason's team is well connected within many industries to assist with your marketing strategies. With no long term contracts and various levels of service, Jason's team will increase the quality of your online traffic, leads, and sales.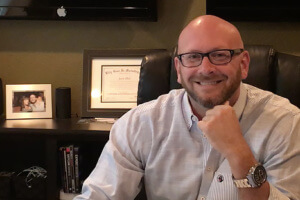 Request a digital marketing strategy session today and we'll show you what you've been missing!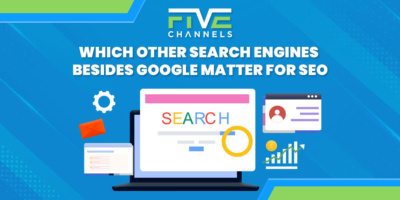 Are you struggling to improve your online presence and boost your website's SEO? Google is the most popular, but optimizing…