According to Business of Apps, Instagram had an estimated 1.16 billion users in the third quarter of 2020. This is up from 1000 million users in June 2018, 500 million in June 2016, and 130 million in June 2013.
These numbers demonstrate just how exponentially Instagram has grown throughout the years. It also shows why, as a business owner, you should be selling on Instagram.
However, doing this can be a bit confusing if you haven't done it before. Even if you've tried to sell your products or services on Instagram, maybe you aren't being as effective as you'd like to be, which can be insanely frustrating.
That's why we've put together this article. In it, you'll learn all the key tips for selling on Instagram you need.
Finally, you can start making more sales, getting more leads, and grow your business faster than ever by utilizing one of the most widely used social media apps out there.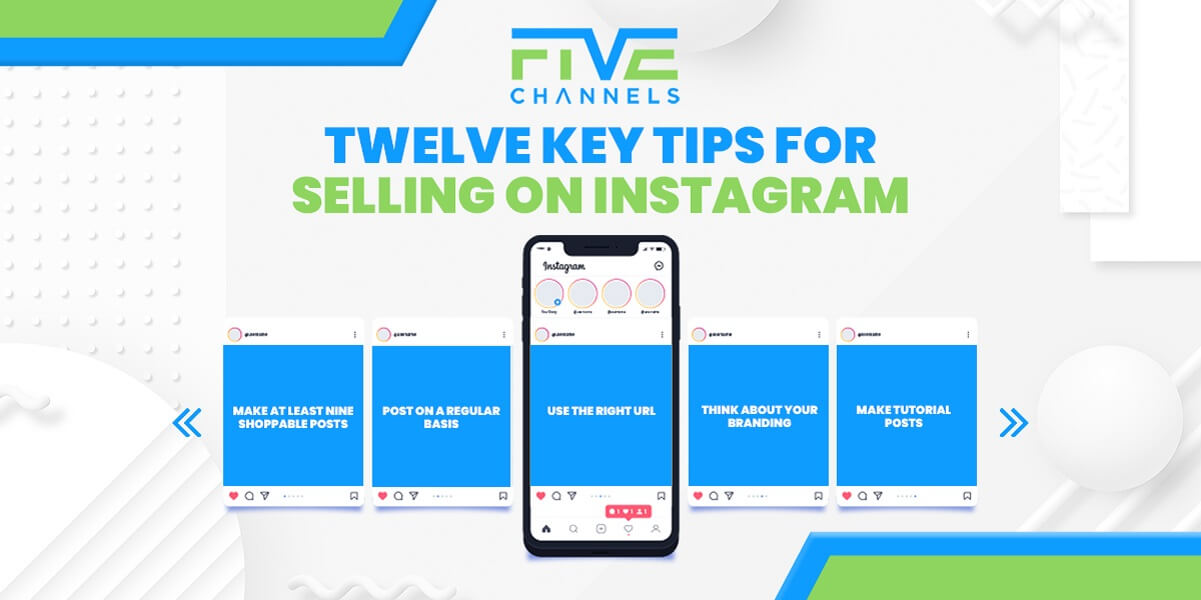 1. Make at Least Nine Shoppable Posts
When it comes to how to sell on Instagram, you need to make at least nine shoppable posts. This is because of how the app itself works. If you have fewer shoppable posts than this, it will be difficult for you to sell any of your products or services.
However, once you hit that magic number, you'll be able to activate your Instagram profile's Shop tab.
When your customers see this tab while scrolling through your Instagram posts, they'll be able to click on it to see what's for sale on Instagram.
This will make it easier for them to browse your selection, which in turn makes it more likely they'll buy from you.
2. Post on a Regular Basis
If you aren't posting regularly on Instagram, then you're missing out on the opportunity to show off your brand and engage more with potential customers. Additionally, you aren't setting up the expectation that you always have more to post.
If customers don't expect this, then they won't go to your page to look for new posts.
Consistency is incredibly important on Instagram, because your customers will want to come back for more. Over time, they'll recognize your brand and business's personality every time they visit.
Eventually, this will make them loyal followers. Loyal followers will then turn into buyers, who will then turn into loyal buyers. Once you have a loyal customer base, your sales will be higher than ever.
3. Use the Right URL
On Instagram, the only place where you can place a URL is in your bio. So, when it comes to how to become an Instagram seller who's successful, it is a great place to include a link that leads potential customers to the products available on your website.
However, keep in mind that it can be worth changing the URL every once in a while.
For example, if you're promoting a clothing collection for the summer season, you can advertise this collection in your Instagram posts and link to it in the URL in your bio.
This way, you'll be leading your followers to the right place. They might not know where to search when they reach your website, so by making the process easier for them, they'll be more likely to buy from you.
4. Think About Your Branding
If you haven't made decisions yet about what color schemes, filters, and types of photographs you want to include on your Instagram account, it's time to do so now. As mentioned earlier, customers and followers value consistency from a brand.
Not sure where to start? Take a look at what competitors in your industry are doing.
When they post a picture of someone with a product, what's the focus of the picture? What color palate have they chosen? Is their voice fun, irreverent, or serious?
You'll also want to look at the branding you've done so far on your website and other social media profiles. It should be consistent throughout, with a set color scheme, voice, and attitude. Your logo should also reflect your brand.
Finally, think about what your customers would be most receptive to. For example, if you sell wedding cakes, you might want to go for more delicate, flowery details and have a romantic tone in your captions.
Note that your branding should be consistent throughout all your online profiles and on your website. Once you start posting, you don't want to suddenly change up your brand.
This will turn off your customers and make them feel like they don't know what to expect from you.
5. Make Tutorial Posts
Do you sell a product that needs a bit of explaining on how to use it? Then you can make tutorial posts about how to use your product. In addition to being highly informative, you can use this method to show off your product.
Additionally, your customers will be able to imagine themselves using it, which will bring them one step closer to wanting to try it out.
According to Wibbitz, tutorial posts are the most popular video content type on Instagram. So definitely post this type of content if it applies to what you're selling.
6. Post High-Quality Images
While this may seem obvious, it is one of the tips that many Instagram sellers forget to put into action. Because sellers are so focused on creating cool videos, coming up with clever captions and posting stories, they forget about this important strategy.
Still, it's incredibly important. After all, when users are scrolling through Instagram, what's going to make your posts stand out? What's going to make them stop and look at the image?
To do this, you need to make sure that the image resolution is high quality and that you're creative about what you include. It's also smart to keep up with the newest photography trends.
If you post many photographs of your products, it might be worth hiring a professional photographer or artistic director to ensure that this happens.
Can't afford this type of help? Then you can check out these tips on how to take better Instagram photos.
7. Share Content Made by Users
When it comes to using Instagram selling tips, this is one of the most effective and easiest to follow. All you need to do is share user-generated content, also called UGC. Especially if many of your clients are millennials, you should be using this strategy.
This is because UGC is the type of content that millennials trust most.
To use UGC properly, invite your users to post pictures of your products, tagging your brand, and using brand-related hashtags.
Then, send a DM to the users who have posted the content you like most, asking them if you can share the video or photograph they've shared. Usually, it should only take around 24 hours for you to hear back.
Once you've heard back, you can share the content and credit them. This strategy makes your brand seem more popular, builds credibility, and provides you with new, fun content you didn't even have to create yourself.
8. Use Hashtags
Another great way to sell more of your products on Instagram is by using hashtags. Create a hashtag for your brand, come up with fun ones you enjoy using (and that your followers will connect with), and use seasonal and industry hashtags, too.
When you do this, it's more likely that your posts will end up on the Explore page. Many people visit this page when they're looking for new content on Instagram, and it also has a Shop tab.
The result? You'll end up with people shopping for your products who didn't even know about your business before.
When it comes to using hashtags properly, remember not to use too many of them. The magic number is eleven hashtags, so choose wisely.
9. Create Content That's Behind-the-Scenes
Another popular type of content that will get you more visitors and sales is behind-the-scenes content. For example, let's say you run a software company. You could have interviews showing different developers explain how they came up with ideas.
If you have certain values, you can show this in your behind-the-scenes posts too. For example, if you sell ethically manufactured clothing, you could show your followers part of this ethical process.
This is high-quality, engaging content that will draw people in and get you more followers.
10. Connect with Influencers
If you want to make more sales on Instagram, connecting with influencers can be a great way to do so. This is for two reasons. First, when an influencer posts a picture of themselves using your product, you're reaching their entire audience in addition to yours.
Additionally, the influencer is expressing their appreciation for your product, which will make people more inclined to buy it.
Something to note is that you don't have to work with the most popular influencers for this strategy to work.
Even though your follower and customer base are more likely to exponentially grow if you work with a popular influencer, a micro-influencer who works in your industry or niche might be enough.
As long as you end up reaching a significant number of potential followers and customers who are interested in what you have to sell, this can be an incredibly effective strategy.
11. Use the Question Sticker
The more you engage with your followers on Instagram, the more they'll feel like you care about them. By nurturing this relationship, you can eventually turn them into leads. This is why using the question sticker is such an effective strategy.
To do this, post videos in your Instagram Stories. Then, add a question sticker asking customers to provide answers to a question.
It's easy for them to use. All they have to do is tap and they can provide you with an answer.
In addition to creating customer engagement, it also gives you the opportunity to learn a bit more about what your customers want and need.
This can have an effective benefit when it comes to what types of products you decide to sell, how to price them, and how to market them.
12. Variety is Key
When you're using your Instagram account to sell products, you want your customers to feel like they're browsing a great selection of your products. If you've ever flipped through a business's product catalog, you can understand why this is so effective.
This is especially important if you're selling clothes. Your customers need to know that your products are available in different materials, sizes, and colors.
This way, they can envision wearing what you sell, which brings them one step closer to buying from you.
Additionally, if you're advertising a specific product or collection, don't just post about it once. Post about it regularly so that consumers build familiarity with it.
Need More Information About Selling on Instagram?
Now that you've learned about the key tips for selling on Instagram, there is still a lot to learn before you have officially mastered the app.
Maybe you want help figuring out how to put together an Instagram aesthetic that matches your brand, or maybe you want to learn about how to organize your Instagram calendar so that it most effectively reaches your customers.
Whatever information you need, we can help. At Five Channels, we're experts when it comes to Instagram and other social media platforms. We also offer a free digital marketing review.
To learn more about this free review, check it out now.
Owner and Chief Marketing Officer, Jason Hall, and his team specialize in creating brand awareness / traffic and lead generation / marketing funnel and conversion optimization, while utilizing the appropriate marketing channels available within your industry. With diverse clients throughout the world, Jason's team is well connected within many industries to assist with your marketing strategies. With no long term contracts and various levels of service, Jason's team will increase the quality of your online traffic, leads, and sales.
Free Website Audit Tool
See how well optimized a web page, landing page, or blog post is for an exact keyword or phrase
About the author...
Located in the heart of the Emerald Coast - Destin, FL, founder and Chief Marketing Officer, Jason Hall, and his team specialize in creating brand awareness / traffic and lead generation / marketing funnel and conversion optimization / and PR campaigns, while utilizing the appropriate marketing channels available within your industry.
With diverse clients throughout the world, Jason's team is well connected within many industries to assist with your marketing strategies. With no long term contracts and various levels of service, Jason's team will increase the quality of your online traffic, leads, and sales.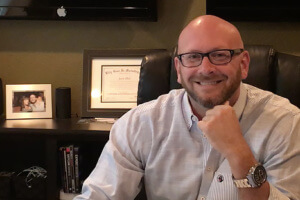 Request a digital marketing strategy session today and we'll show you what you've been missing!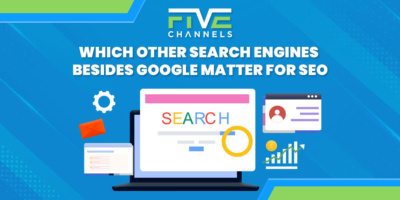 Are you struggling to improve your online presence and boost your website's SEO? Google is the most popular, but optimizing…