TikTok is one of the most popular and fastest-growing social media platforms out there. With the recently announced TikTok Shopify tab, it's about to become even more powerful for businesses.
You can't have spent much time in the digital media marketing space without hearing about TikTok. It took the world by storm a few years ago after being rebranded from Musical.ly, and it's grown steadily ever since. Many marketers consider TikTok one of the last great opportunities for truly organic social media growth.
In some circles, TikTok has earned a reputation as a place for kids and teenagers to share videos they'll be embarrassed by as adults. However, it's far from being just an app for kids and cringe-inducing dance videos. Countless content creators use TikTok to share highly polished videos, as well as snippets of their everyday lives.
So, what does TikTok have to do with Shopify?
Until recently, not a lot, but TikTok has recently introduced a feature that allows businesses to showcase their Shopify catalog on their TikTok profile. This should lead to a new way to promote products organically.
To find out what this means for your business, we've created this guide for you.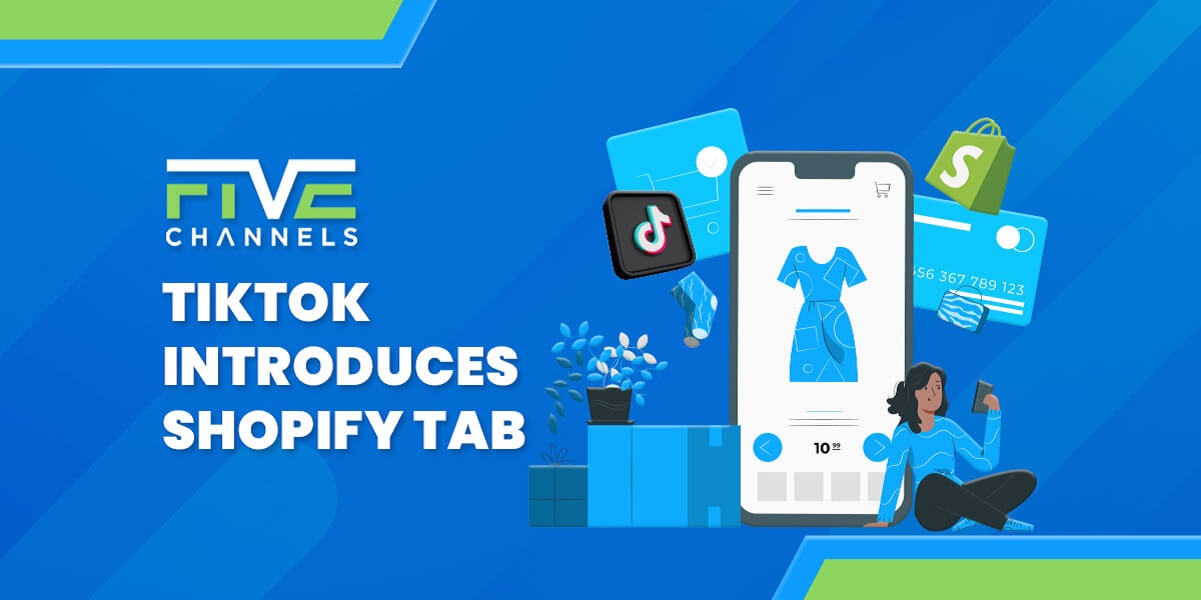 What the Shopify Tab Means for Businesses
The Shopify tab will take TikTok marketing to the next level for creative businesses. So, what exactly is the new Shopify tab, and what will it mean for your business?
TikTok Shopping is a way for businesses and creators to promote their Shopify products on their TikTok profiles. TikTok has allowed its users to connect their Shopify stores and sell products through the social network before. However, until now it was restricted to businesses using TikTok advertising to promote their products.
With the upcoming Shopping update, anyone will be able to connect their Shopify store to TikTok and promote their catalog alongside their profile.
For TikTok users with merchant profiles, it will now be possible to set up a separate tab on their main TikTok pages with their Shopify catalogs. TikTok and Shopify say this will create a "mini-storefront" that will be synchronized seamlessly with the user's Shopify store.
When visitors click on one of the items in the storefront, they will be directed to a checkout page on the owner's Shopify store for that item.
The new Shopify integration will prove especially powerful for those who are already taking TikTok for business seriously. TikTok has always offered a wealth of opportunities to businesses willing to take advantage of them, from paid advertising to organic marketing. Now it will be even easier to promote products and make sales through social media, at least for Shopify users.
In-app shopping experiences are nothing new. Instagram and Facebook both allow businesses to make sales directly within the apps, with all transactions handled by Facebook, but this is the first time a major social network has partnered with Shopify in this manner.
It's worth noting that the experience isn't entirely seamless like on Instagram, since Shopify handles transactions externally.
Early Adopters of the Shopify Tab in TikTok
Although TikTok Shopping isn't available to all users yet, some businesses have been allowed to try it early. Kylie Jenner is one of the entrepreneurs with early access to the Shopify tab. She uses Shopify to carry her makeup line, Kylie Cosmetics, and now she promotes her products organically on her TikTok profile.
TikTok Shopping doesn't just allow store owners like Kylie Jenner to feature their stores on TikTok. It also allows merchants to tag specific products in their organic TikTok posts, creating links their audience can easily find and buy through.
Shopify's integration with TikTok is in its pilot phase and is available to select merchants on TikTok. If you like, you can request early access to the feature through Shopify's own TikTok channel. However, you may want to prepare your store and profile first, which is what we'll talk about next.
How to Prepare to Leverage Shopify on TikTok
There's a lot more to TikTok for business than the new Shopify integration. There are also many ways businesses can benefit from leveraging Shopify stores if they aren't using them already. If you want to get the most out of TikTok Shopping, here are some tips to help you prepare.
Get a TikTok for Business Merchant Account
To use TikTok's business features, including analytics and store settings, you will need a merchant account. It's also referred to as a business or pro account, and it's easy to set up.
Any TikTok user can upgrade their personal TikTok profile to a business account. All you have to do is open the TikTok app on the device you want to use, then go to your profile page. Open the "Privacy and Settings" tab, select "Manage My Account," and then tap "Switch to Pro Account."
While setting up your business account, you might be asked to select the industry or category your business is in. This won't be displayed publicly, so it doesn't matter which option you choose. It's only there to help you get customized analytics later on.
Take note that if your personal TikTok account is set to private before upgrading, it will change into a public account automatically. Only public TikTok profiles can be used as pro accounts.
Setting up a TikTok pro account is the first step towards utilizing Shopify integrations, and it will also give you access to information about your account and content's performance through analytics. Upgrading to a business profile is an essential first step for anyone who wants to make the most of their presence on TikTok.
Establish and Improve Your Shopify Store
It goes without saying that to use TikTok's new store features, you'll need an active Shopify store of your own. If you haven't started your own store already, Shopify makes it easy with its intuitive website builder and built-in features. Even if you already have a Shopify store up and running, chances are it has room for improvement.
To make an overall business strategy work well, it's best if each individual component is fully optimized independently. If you have a thriving audience on TikTok already, then making sales from your business profile can be as simple as signing in with your Shopify details. To make the greatest impact possible, you should make improvements to your Shopify store first.
For an effective TikTok strategy, the most important thing to optimize is your product information. If you're doing a good job with your TikTok content, then driving clicks to your website should be easy. Once visitors are on your site, it's up to your product pages to convert those prospects into buyers.
The primary goal of a product page is to give visitors the confidence that your offer is something they want and that your store has the power to deliver. If the product information is confusing or incomplete, visitors won't be sure what it is you're selling. If the web design, business details, and store policies aren't clear and reassuring, visitors won't know whether they can trust you.
Fortunately, optimizing your product pages is simple. Ask yourself what you would want to know before buying if you were your store's customer. Then design or update your product pages with that insight.
Another thing to remember is that your branding must be consistent with your TikTok profile.
Catch Up On Existing TikTok/Shopify Integrations
You might be one of the lucky TikTok users who gets to try out Shopify's new integration early, but even if you aren't, the new shopping tab isn't the only way to connect your online store with your brand on TikTok.
All the way back in October 2020, TikTok and Shopify began introducing new ways for store owners to leverage their audiences on TikTok to make sales. We mentioned earlier that TikTok advertisers have been able to connect their Shopify stores for some time now. Shopify store owners can already use core functions of the TikTok ads manager directly within their Shopify dashboard.
Of course, you may not be interested in running ads on TikTok, but if you have the budget to spare, advertising on TikTok can be a great way to jumpstart your marketing efforts on that platform. You may even be eligible for a $300 ad credit to help support your first TikTok campaign.
To get started with the Shopify TikTok channel, simply find and install the TikTok app on your store from the Shopify dashboard. Even if you don't plan on running ads, it can be useful to get to know the ways Shopify and TikTok work together already. This will help ensure you're as prepared as possible when the new TikTok Shopify integration is available to you.
Improve Your Marketing Efforts on TikTok
TikTok is a great platform for reaching a wider audience with your brand and message. The new TikTok Shopify integration is a great way to reach an existing audience on TikTok with your products. However, if you don't already have a large following on TikTok, connecting your Shopify store to your profile might not produce significant results.
Fortunately, getting started on TikTok is simple. As long as you're creatively inclined and willing to think outside the box, you can easily attract an audience on TikTok.
The first step is to familiarize yourself with the platform and community. Try creating a TikTok yourself and see what the experience is like. You can set the video to private if you don't want anyone to see it. Most importantly, watch videos other people are making and get a feel for the kinds of content you enjoy and can make yourself.
One of the first things you'll notice about TikTok videos is that they're simple, extremely short, and usually have poor production quality. Although it's counterintuitive, that's actually one reason why TikTok is so successful. The simplicity and low production value make videos feel more personal and authentic.
Another thing you'll quickly notice is that video creators copy one another almost constantly. The vast majority of viral videos are remixes of already popular, trending ideas. This is one thing that makes succeeding on TikTok so simple. If you can come up with a clever twist on an old idea, you can go viral.
As you explore ideas for TikTok content, think about how you can filter the trends and ideas through your business's brand. It's okay to do what everyone is already doing, but you need to do it in your own way.
Get New Leads and Customers with Five Channels Marketing
By now you understand what TikTok's new Shopify tab will mean for businesses, but the TikTok Shopify tab won't be available to all merchant profiles for a little while yet. However, that doesn't mean you can't begin increasing your audience reach and making more sales now.
At Five Channels Marketing, we take a unique and proactive approach to digital marketing. We get businesses results by seamlessly combining multiple powerful marketing channels. If you're interested in a proven way to increase leads and sales dramatically, contact us to see what we can do for you.
Owner and Chief Marketing Officer, Jason Hall, and his team specialize in creating brand awareness / traffic and lead generation / marketing funnel and conversion optimization, while utilizing the appropriate marketing channels available within your industry. With diverse clients throughout the world, Jason's team is well connected within many industries to assist with your marketing strategies. With no long term contracts and various levels of service, Jason's team will increase the quality of your online traffic, leads, and sales.
Free Website Audit Tool
See how well optimized a web page, landing page, or blog post is for an exact keyword or phrase
About the author...
Located in the heart of the Emerald Coast - Destin, FL, founder and Chief Marketing Officer, Jason Hall, and his team specialize in creating brand awareness / traffic and lead generation / marketing funnel and conversion optimization / and PR campaigns, while utilizing the appropriate marketing channels available within your industry.
With diverse clients throughout the world, Jason's team is well connected within many industries to assist with your marketing strategies. With no long term contracts and various levels of service, Jason's team will increase the quality of your online traffic, leads, and sales.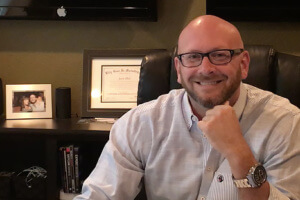 Request a digital marketing strategy session today and we'll show you what you've been missing!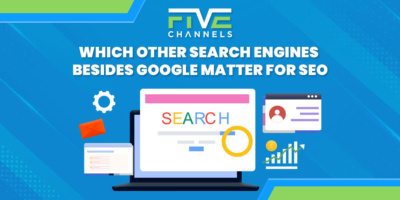 Are you struggling to improve your online presence and boost your website's SEO? Google is the most popular, but optimizing…