SEO can seem complicated, but it gets easier as you learn more about it.
The truth is that the abundance of technical terms and the effort required make it all seem more complex than it is.
This much is still true in technical SEO, where we tackle the technical aspects of a website to improve its SEO. It's an integral part of SEO optimization, which is why you should learn all about it today.
Here's a handy guide to understanding it and learning all the elements involved in it.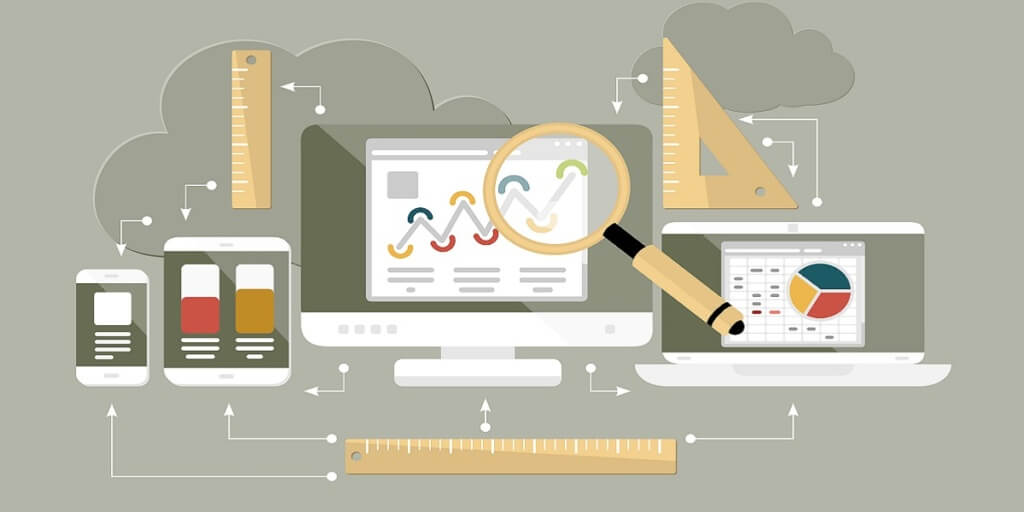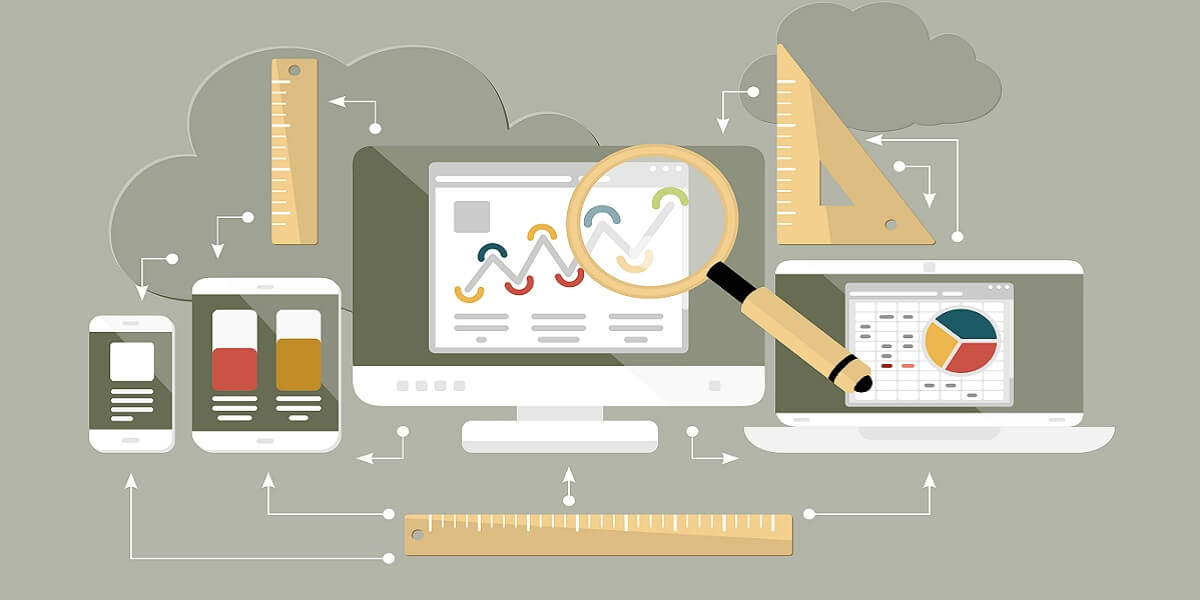 What is Technical SEO?
When people think of SEO, people's minds go to content, keywords, and backlinks right away. However, there's more to it than on-site and off-site SEO.
We also have technical SEO, which focuses on the crawlability of the website. Like the other two, it aims to improve your search engine rankings.
It's the foundation of all your other SEO efforts. If you don't do it right, you might not even see good results with off-site and on-site SEO optimization.
The best time to start technical SEO optimization is when you're building your site. As its name indicates, it involves the technical aspects of the website.
For this reason, this process is not as long as other SEO optimization techniques. However, you have to make sure it happens during the site's construction. If it doesn't, you'll have to perform a tedious technical SEO audit to fix the underlying problems.
Still, that doesn't mean that you've finished your work with technical SEO once your website is live. Search engine updates may force you to make some changes to some technical elements. Changes in your business and customer behavior may also call for an audit.
What Does Technical SEO Involve?
On-site SEO involves keyword research and content creation. Off-site SEO is all about link building. What elements does technical SEO then encompass?
Here are some aspects of it and how they play into the whole SEO picture.
Website Speed
Speed is a huge ranking signal for Google. In fact, the search engine considers a loading time of 2 seconds or less as the acceptable threshold. Google itself aims for half a second.
However, not only should you improve your site speed for search engines, but also for the visitors. Websites with slower pages have high bounce rates.
This is because visitors are rather impatient. They would prefer to go back to the search results page, which then leads to lower conversion rates.
There are a lot of factors affecting website speed. Examples are CSS image requests, HTTP compression, plugins, and more. If the web host itself is slow, it will also affect the speed of the website.
Image Optimization
Unoptimized images are one of the most common contributors to slow-loading pages. To optimize an image, you have to compress it, upload the right format, and submit sitemaps.
Use descriptive words when naming the image file, including keywords. The alt attribute, which is the alternative text to images, also adds SEO value. You also have to use your keywords here.
Another important thing is to make sure that the images adjust to the screen size of the device. You can use the Srcset attribute for this, which allows you to have many versions of the same image. This also improves the overall user experience.
Mobile Responsiveness
Mobile friendliness is now a priority of Google. The reason for this is because the majority of organic search traffic comes from mobile devices.
Google rolled out the algorithm update in 2015. Since then, how a website ranks now factors into its mobile responsiveness.
Google now indexes the mobile versions of websites instead of their desktop versions. This means that the analysis of your website's mobile version determines how you rank in both mobile, and desktop search results.
Site Architecture
This is why technical SEO optimization should begin with the creation of the website. You should also shape the site architecture at the beginning to be ready for SEO.
Using a robots.txt file to guide crawlers to which pages to crawl is a good SEO technique. It will help you lead the search engines to the content you want them to see.
Another tip for improving your site architecture is by using a simple URL structure. It helps you establish the hierarchy within a website, which would then help search engines understand the architecture. Using HTTPS and SSL is also beneficial for the SEO of your site architecture, as well as creating a sitemap.
Crawlability
In line with the tip above, you have to make sure all your important pages are crawlable. This goes beyond checking your robots.txt file. It's only one of the many ways to restrict the indexing of other pages.
You also have to make sure you have no orphan pages. These are pages that exist in your website, but you aren't linking to. As a result, search engines can't crawl them, and they may not even discover them at all.
Internal Links
As every SEO article will tell you, links are the streets connecting one page to another. This is true whether that page is within your website or in a different one. They help crawlers go from one page to the other.
Internal links help boost the SEO of older pages as well because of this reason. They pass on SEO juice to each other and allow crawlers to crawl these pages again and again. It increases the overall rank in the search results.
The structure of your internal links also matters a lot. They should resemble a pyramid, which establishes hierarchy.
Duplicate Content
While the website content is an on-site SEO element, duplicate content is a technical SEO error. Google frowns upon low-quality and duplicate content, issuing severe punishments to websites with such issues.
How to Perform a Technical SEO Audit
Time and again, you need to perform an audit to ensure that everything's working as intended.
If you're experiencing some problems with your on-site and off-site SEO, it's also a good time to see if there's anything wrong with the technical aspect of SEO.
Review Your Sitemap
The sitemap enables the search engine to know about your site structure and new pages, which is why it's important to have one. You can also go back to it once in a while and ensure that it's clean and up-to-date.
It shouldn't have any errors and redirects. Otherwise, you run the risk of search engines ignoring your sitemap. It also should always be up-to-date with your new pages, which would then allow the crawlers to discover them as soon as possible.
However, you should maintain a reasonable number of pages in your sitemap. Google won't crawl it if it's over 5,000. Keeping it shorter ensures that the crawls will be more effective.
Ensure the Indexing of Your Pages
You can use an SEO crawler and a Website Auditor to get a list of all blocked pages and resources. Then, check if there are any on that list that shouldn't be there. You can then go back to the robots.txt file to fix it.
You also want to check your Index Status Report in the Google Search Console. This indicates how many pages in your domain Google has crawled. As you're adding pages, the data should show that the page count is increasing.
Furthermore, check for site and URL errors in the Google Search Console. This will alert you of any problems that might be hindering the indexation of these pages.
Analyze the URL
A website's URLs should have proper optimization. This includes using a hyphen "-" instead of underscores "_" or even commas "," in the URL. Search engines read hyphens as spaces, and so using it ensures that crawlers read the URLs the right way.
It should also have a clean and memorable structure. It should be short and simple, something that a user would prefer to click. Short, memorable, and shareable URLs get more clicks in the SERP than the complicated ones.
Using an SEO tool, check the URL on your website. Then, make sure all your URLs are clean and structured going forward. Check your CMS as well, as it may be the one generating complicated URLs.
Secure Your Website
Google likes secure websites, to be specific, those that have an HTTPS encryption. If your website isn't on it already, it's the time to switch to it now using SSL.
First, you'll need to buy an SSL certificate. Web hosts usually sell these and will even do most of the configuration for you. You'll need to configure your website with the hosting site if it doesn't set up the SSL certificate for you.
You'll then have to change your HTTP links to HTTPS and set up redirects from old links to your new HTTPS links. You might also consider HSTS, which forces every connection to be HTTPS.
Optimize the Speed
As we've mentioned above, you should aim for a loading time of 2 seconds or less. If your current website isn't up to speed, optimize your images, evaluate your plugins, speed up your JavaScript, and more.
If problems are still occurring, you may have to move to a better host or upgrade your plan. If you're on shared hosting, consider upgrading to VPS hosting, or using a dedicated server. These will maintain a speedy website even with a spike in traffic.
Check for Duplicate Content
We've mentioned before how harsh Google is for duplicate content, especially now that websites are putting in low effort in publishing content. This is why it's important to find out if you have duplicate content right away. You may have not realized it, but your website could have one or two that threaten its ranking.
One way to fix this is to remove the entire duplicate content. You could also use canonical link tags. These allow you to alert search engines of a duplicate URL being the master copy.
It will prevent Google from punishing you for a potential duplicate content.
Optimize for Mobile Devices
You can check your website's mobile friendliness using Google's checker tool. It checks whether you have a mobile-optimized website, and it lists down any issues it finds. At the very least, all your important pages should pass this test, but make sure you don't stop there.
If your website doesn't pass this test, update your website design to make it responsive. You want it to adjust the design elements to different screen sizes.
Gone are the days when pages would have separate designs for desktop and mobile devices. Today, there's only one design for all devices. The process of the website adapting to the device is automatic.
Ask for a Re-Crawl
After you've fixed the problems on your website, don't forget to ask the search engines to re-crawl your website, as it ensures that they take note of the changes right away.
You can do this by heading to the Google Search Console and then select Crawl > Fetch as Google. Type in the URL of the page you want Google to re-crawl then click the Fetch button.
If the Googlebot is able to fetch the page, you can then submit it for indexing by clicking the Submit to Index button. This will encourage Google to re-crawl the page, which will then allow it to index the pages with the technical changes.
Learn More About SEO and Its Other Aspects
If you're experiencing some problems with technical SEO or other aspects of your digital marketing strategy, don't hesitate to ask for help. We're here to provide SEO tips and services to help you move forward.
Contact us now for a review and let's discuss how you can improve your digital marketing techniques.
Owner and Chief Marketing Officer, Jason Hall, and his team specialize in creating brand awareness / traffic and lead generation / marketing funnel and conversion optimization, while utilizing the appropriate marketing channels available within your industry. With diverse clients throughout the world, Jason's team is well connected within many industries to assist with your marketing strategies. With no long term contracts and various levels of service, Jason's team will increase the quality of your online traffic, leads, and sales.
Free Website Audit Tool
See how well optimized a web page, landing page, or blog post is for an exact keyword or phrase
About the author...
Located in the heart of the Emerald Coast - Destin, FL, founder and Chief Marketing Officer, Jason Hall, and his team specialize in creating brand awareness / traffic and lead generation / marketing funnel and conversion optimization / and PR campaigns, while utilizing the appropriate marketing channels available within your industry.
With diverse clients throughout the world, Jason's team is well connected within many industries to assist with your marketing strategies. With no long term contracts and various levels of service, Jason's team will increase the quality of your online traffic, leads, and sales.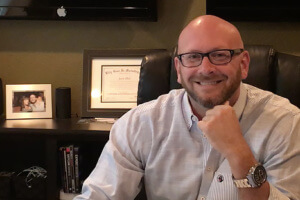 Request a digital marketing strategy session today and we'll show you what you've been missing!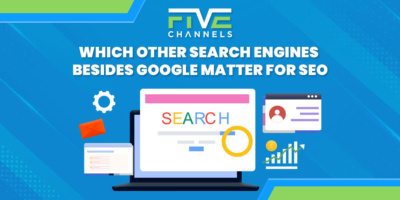 Are you struggling to improve your online presence and boost your website's SEO? Google is the most popular, but optimizing…