Back when Instagram launched in 2010, it was a simple social media platform for sharing photos. Now the app has more than one billion monthly users and a plethora of different features. You can stream live videos, promote your content and share posts. 
All these features make Instagram a useful platform for anyone in marketing. You can reach a huge global audience in a matter of minutes, and basic posts aren't the only way to do this anymore. Instagram stories are a popular in-app feature that lets you share and update content on a regular basis.
This Instagram for dummies guide will show you exactly how to use Instagram stories to market your brand.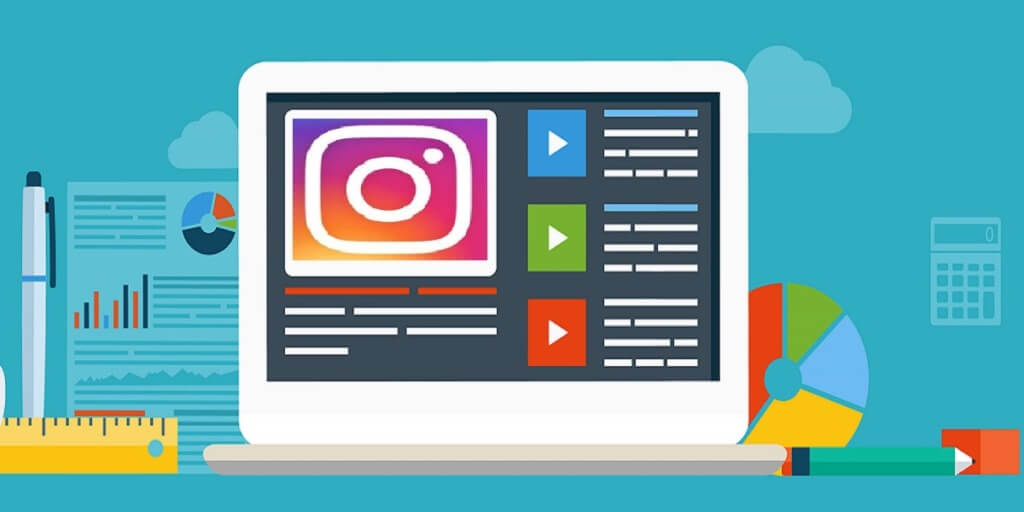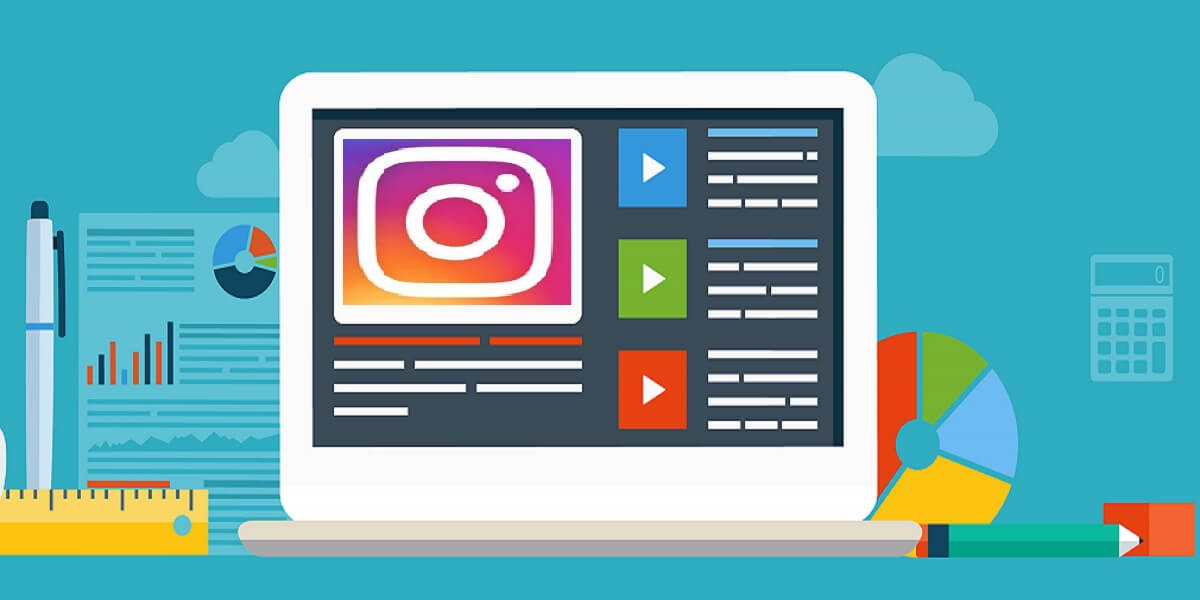 A Brief History of Instagram
Instagram launched on October 6, 2010, and it's fair to say it was an instant hit. It acquired more than 100,000 users in one week, and by December 12th, it hit one million users.
Given its popularity, Instagram's creators began looking for a way that people could use this app as a marketing tool. In 2011, they introduced hashtags and tagging so that people could create trending content and link their photo posts to others. This network of posts grew in 2013 when Instagram created a profile tab containing "Photos of You."
They also upped their content game in 2013 when they introduced video sharing in addition to photo sharing. This meant that users could now use the app to share videos with their followers, targeting them even more directly than before. They further enabled this in the same year by letting users embed links in their profiles and share posts on their profiles.
As more and more people started using Instagram, the app also updated its photo-editing game. Users can now edit photos or videos before posting them to making them even more appealing to their audience. Users can also share content privately using the direct messaging feature.
From 2013 onwards, Instagram came into its own regarding its marketing potential. It has introduced several initiatives that are great for anyone using the app for marketing. It introduced sponsored advertising post options and thirty-second advertising video options.
The app also offers a variety of analytic options for people who want to use it for their brand. This highlights custom engagement with posts and global reach. It even features translation technology so you can easily share content with a global market.
In August 2016, Instagram introduced a revolutionary feature to the world social media, Instagram Stories.
What are Instagram Stories?
An Instagram story is a way of creating more content for your page without posting onto the Instagram feed.
Stories appear at the top of people's feed, and can come in the form of videos, pictures, or links to other posts. You can also use them to link to your website or to product buying pages. They refresh every 24 hours, so any content you upload to your story will only last for the day.
This is a great way to share information about an event or to tell your audience about any brand news. There are several ways that a person can watch an Instagram story.
People can view Instagram stories online, or via the smartphone app. The stories from any pages you follow will appear at the top of the Instagram feed above regular posts. You then click onto a story to watch it.
You can click backward or forwards through a story by tapping the screen. When one page's story ends, another will automatically start playing. Once you've viewed a story, it will no longer appear at the beginning of the story queue, but you can still re-watch it.
You can also watch a page's story from the page itself, whether or not you follow the page. Clicking on the page's profile picture will bring up the page's story if they have posted one.
Benefits of Using Instagram Stories
Instagram stories offer lots of benefits when it comes to reaching your Instagram audience. It's a good idea to combine them with your regular Instagram posts.
Stories are a brilliant way to give active users fresh content from your page. People spend approximately 32 minutes on Instagram every day, but they don't do all this in one go. Posting a story in the morning, and one in the afternoon, means you catch your audience on both occasions.
Posts often vanish down people's newsfeed quickly as other pages post, but when you add new content to your story, it puts you to the front of people's story queues.
This helps bring people to your page, so they don't miss your new content. You can even add news of a new post to your story to make sure even more people view it.
The beauty of Instagram stories is that audiences often have lower production expectations of this content. They'll be happy with selfies and videos that you take on the spot. You can create valuable content in much less time than a post might take.
Instagram has also created a variety of features to help you enhance your stories. You can access special filters and stickers to create even more engaging content than ever before.
This platform provides you with a great opportunity to test out marketing techniques. Your content will be gone within 24 hours, so you can repeatedly promote different products in a variety of ways to see what works best.
You can even use Instagram's business analytics to get feedback on what worked best with your audience. This is an invaluable tool for anyone who is serious about marketing on Instagram.
How to Make an Instagram Story
At the top left of your Instagram homepage is a button with a camera icon on it. If you click on this, or swipe right from the homepage, you'll open up the story creation page. You can also open this up by holding down your profile picture symbol and clicking "Add to your story."
Along the bottom of the story creation page, you'll see several options. These allow you to create different types of posts. You can:
– Create live Instagram streams.
– Type messages on colored backgrounds.
– Post videos or photos.
– Create a boomerang video.
– Set up a hands-free recording.
Some types of posts will also let you select filters before you start creating content. These filters appear next to the white button at the bottom of the screen.
Pressing this white button will let you create an Instagram story straight away. Click it once to take a photo or hold it down to record a video. You can use the camera icon on the bottom right-hand side of the screen to switch between your front and back-facing cameras.
You can also post a photo or video that you already have to your Instagram story. To do this, swipe up on the story creation page. This will open up your gallery and you can pick what you want to share from there.
Once you've selected your content you can create a story by clicking the "My Story" button in the bottom left-hand corner of the screen. You can also send it to specific people using the "Send to" button'.
You can also save the photo or video to your phone with the download button in the top center of the screen.
However, you don't have to share a photo or video as it is. Instagram offers lots of options to edit your story before you post it.
Editing Your Instagram Story
Once you have selected a photo or video to post on your story, you'll go to the editing page. Along the top of your screen, you'll see several options.
Click anywhere on the screen or on the "Aa" button to type a message onto your story. You can choose from several typefaces and change the color, so it shows up easily.
Once you've written your message you can move this around the screen by holding it down and repositioning it. You can also resize it by dragging two fingers on the screen to make it bigger or smaller.
You can also draw on your post by clicking on the scribble icon. This lets you select different types of pens and adjust the size of your pen nib using a sliding bar on the left of the screen. If you're not happy with what you've done, simply hit the undo icon to get rid of it and start again.
Finally, you can click the sticker icon at the top of the screen to add stickers to your page. Use the search bar to find sticker options that work for your story. You can drag and position these like text.
Nowadays there are loads of sticker options, from simple emojis to brand names, to animated GIFs. These are great for making your content more exciting. They can also be useful for tagging your content.
If you want to start working on your story from scratch, click the X button on the top right-hand side of your screen. This will give you the option to save what you've been working on or discard the draft completely.
Tagging Your Story
Tagging your story is a great way of ensuring it reaches a wider audience, and is one of the best marketing strategies for Instagram. If you tag your story, then anyone who searches that tag will find your content. There are several ways you can do this.
You can use the writing tool to create hashtags on your story or to tag people in your story. To do this use @, followed by their page name, or you can do this using the sticker app.
Stickers are another great way to tag your Instagram post. Every post that uses the same sticker is linked. so choosing a popular sticker could help people find your story.
You can also use stickers to Geotag your post. Click the "location" sticker and then type in where you are.
Some stickers also let your audience respond to your story. For example, for more audience interaction use the quiz or poll stickers. It is a great way to create engaging content for your audience.
Storing Your Story on Your Profile
Stories only appear on your story feed for 24 hours, but Instagram has now introduced a feature that allows you to store your stories on your profile. This means audiences can scroll through them at their leisure.
To do this, visit your profile page and click on the + button below the "edit profile" button. This will let you create a highlight, which you can add your old stories to.
Give the highlight a name and start adding your old stories to it. It's a good idea to organize your highlights so that people know what they're looking at.
For example, if you run a lifestyle page organize your content under relevant headings. You could put all your healthy living stories under health and fitness. Meanwhile, all your cooking stories could go under kitchen inspiration.
Ideas for Your Instagram Stories
It's a good idea to think about what would work as a story and what would be better as a post. Figuring this out will help you tailor your social media content to suit the platform that you're using.
Some good ways to use your Instagram stories include:
– Sharing step-by-step tutorials
– Posting live streams from events
– Posting question and answer content
– Responding to current world events
– Sharing news about new products
– Promoting new releases using 'swipe-up' links
As we've already mentioned, this type of content is ideal for Instagram stories as it is temporary suits an immediate audience. Don't forget to combine this content with quality posts on your Instagram page.
Make Instagram Part of Your Marketing Strategy Today
Instagram is an integral part of anyone who markets or remarkets using social media. As this Instagram for dummies guide shows, it's easy to use and could help you reach a global audience, so what's not to like?
For more help boosting people's awareness of your brand, check out our top tips on creating a killer marketing strategy for the holidays.
Owner and Chief Marketing Officer, Jason Hall, and his team specialize in creating brand awareness / traffic and lead generation / marketing funnel and conversion optimization, while utilizing the appropriate marketing channels available within your industry. With diverse clients throughout the world, Jason's team is well connected within many industries to assist with your marketing strategies. With no long term contracts and various levels of service, Jason's team will increase the quality of your online traffic, leads, and sales.
Free Website Audit Tool
See how well optimized a web page, landing page, or blog post is for an exact keyword or phrase
About the author...
Located in the heart of the Emerald Coast - Destin, FL, founder and Chief Marketing Officer, Jason Hall, and his team specialize in creating brand awareness / traffic and lead generation / marketing funnel and conversion optimization / and PR campaigns, while utilizing the appropriate marketing channels available within your industry.
With diverse clients throughout the world, Jason's team is well connected within many industries to assist with your marketing strategies. With no long term contracts and various levels of service, Jason's team will increase the quality of your online traffic, leads, and sales.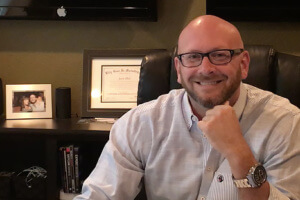 Request a digital marketing strategy session today and we'll show you what you've been missing!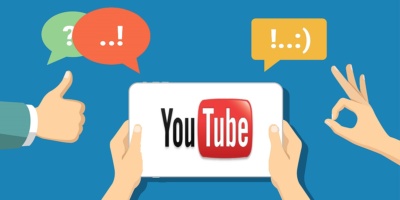 If you're a creator, a brand, or anyone with a message, you can use YouTube to get eyes on your…